Farm Forestry Timbers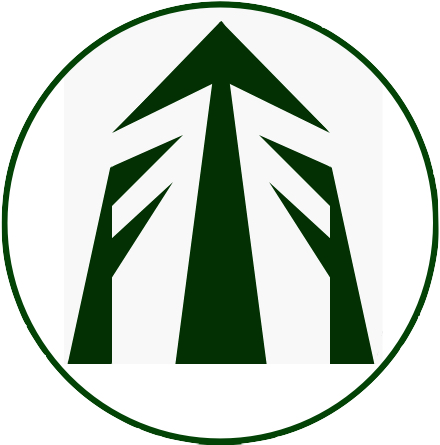 Specialty Timbers Newsletter 11, August 2017

Farm Forestry Timbers are an industry body representing the interests of specialty timber producers and users right around New Zealand. We support locally produced timbers going into local markets, for quality products. We represent all facets of industry, membership ranges from growers right through to designers and users of timber.

Please reply if you wish to unsubscribe. Click here to view this page in your browser.
In this newsletter:
I've been calling some of our members and finding many of them are reporting a boom in sales of timber. This is not really surprising given that the country is in the middle of a building boom. However, this has led to a bit of a shortage of logs with some producer members not sure what to do about sourcing more logs to meet their demand for timber. Who has thought about advertising for logs in the marketplace? Many of our members are growers who might have mature trees and are looking for a buyer. Unless that contact is made then the trade never happens.
How easy is it to advertise in the marketplace? So very easy... and we've made it even easier with some improvements to the platform. Members just need to log in and do it. Growers can advertise their trees and producers can advertise for logs. Loggers can advertise their services. All so easy, it just a matter of doing it. To make it even easier I've made a help video to show members how. If you're not a member then join and get advertising!
Dean Satchell
Chair, FFT
If any of you have stories for this newsletter, please get in touch with Dean by email.
---
Google Adwords increasing traffic to Marketplace
The whole purpose of our marketplace is to facilitate one-on-one trade between parties. To achieve this the more exposure the advertising platform has the better, and moving up the google ranks has got to be the best way of attracting people to the website. Farm Forestry Timbers now has advertising up and running in the Google search engine, which has increased traffic to the adverts page, currently standing at 1100 hits per month. If you have products to sell then this has got to be a good way of getting exposure to the people that you want to see your products or services.
---
Wind-blown Indigenous timber update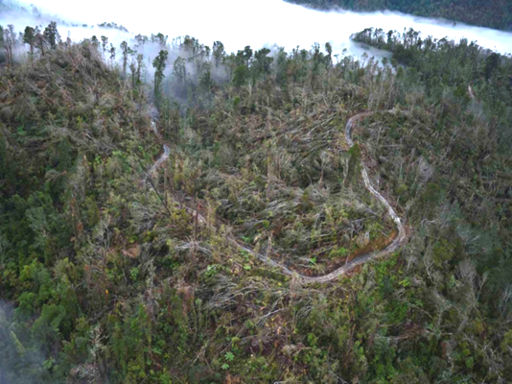 When the Cyclone Ita wind-throw legislation was passed under urgency in July 2014 we had a huge task ahead of us. Now 40-odd months later the opportunity is coming to an end. With natural processes taking their toll and timber recovery becoming unviable, today it is only a few bigger logs being recovered for the most valuable heartwood.
To refresh, in April 2014 Cyclone Ita caused major damage to an estimated 40,000ha of indigenous forest across the West Coast region. Damage ranged from scattered individual trees within stands, to the total devastation of hundreds of hectares.
Overall across the 40,000 hectares, operators have removed around 7,500 m3 of rimu and beech, returning $1.5 million in revenue to the Department and generating in excess of $16 million as timber is processed and sold across New Zealand.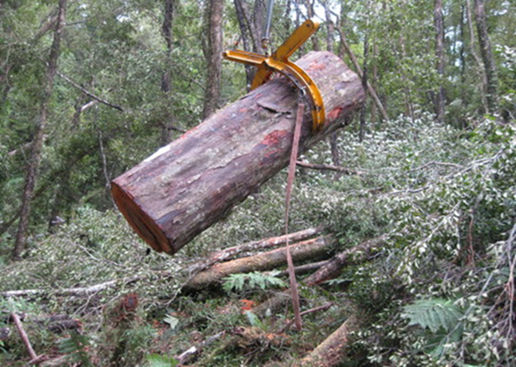 One of the unique mechanisms of the Act was that it specified revenue was be targeted at regional conservation initiatives rather than transferring into the Government consolidated fund.
Today, the open sites are rapidly over-growing with vigorous shrub hardwoods and sub-canopy species. Perhaps the most interesting question revolves around what forest type will eventuate on the site of some of these disturbances. Rimu saplings and poles are scarce enough to be notable by their absence and seedlings are extremely scattered and poor. Given the lack of canopy trees over areas of several hectares, and the paucity of bird numbers to act as a viable seed dispersal mechanism, I imagine the naturally long canopy replacement times are going to be lengthened further.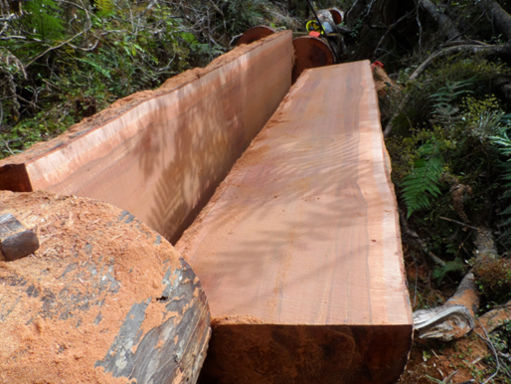 While it is recognised this is a highly contentious issue and many people believe it is a crime to salvage this timber, this belief ignores the reality of our wood-use requirements. In 2016 we imported $99.6 million of sawn hardwoods and cedar. With imported wooden furniture added, our annual consumption was $656 million, with these figures growing at 9% year on year.
Careful operators have shown that salvage can occur in a safe and viable manner without damage to the conservation environment. I believe that at some point in the future, given our declining biodiversity and the very real threats faced by our forest ecosystems, limited-use models like this will be viewed in a positive light, both to sustain regional communities and fund conservation work.
In summary the Act -
Allowed removal of trees that were irreversibly damaged by Cyclone Ita from some conservation land on the West Coast of the South Island.
excluded forests in National Parks, ecological areas, the white heron breeding area near Whataroa and land covered by the South-West New Zealand World Heritage area.
requires that adverse effects to the environment are kept to a minimum, conservation values are not unreasonably affected and that soil disturbance is not significant.
expires after five years and will be repealed on 1 July 2019.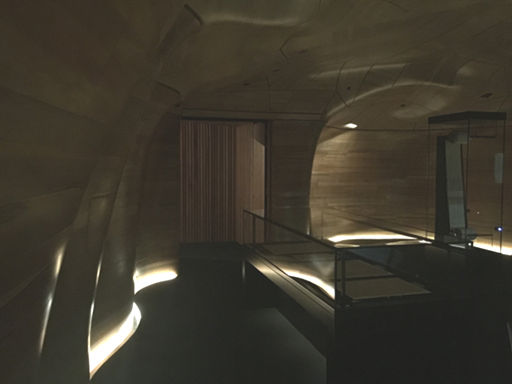 The underlying principal of the Act was that a large ecological gain could be achieved through the sensitive use of a small proportion of wind-blown timber. In other words, the ecological benefit made possible through additional weed and animal pest control outweighs the minor short-term ecological costs of salvage.
The vast majority of salvage has utilised helicopters to extract the log component only, with all the nutrients and minerals contained in the fine roots and leaves being retained on site.
Jon Dronfield
New Zealand Sustainable Forest Products
---
Search the marketplace »
Newer adverts are presented below:
---
Supplier Of Laminated benchtops
John Fairweather Specialty Timber Solutions Canterbury We can make and supply laminated benchtops made from Eucalyptus nitens timber. ...
---
Timber For Sale Outdoor table, large size
John Fairweather Specialty Timber Solutions Canterbury Treat yourself to a large and imposing outdoor dining table in rustic style. Th...
---
Timber For Sale Eucalyptus timber rough sawn
John Fairweather Specialty Timber Solutions Canterbury We can supply standard grade rough sawn Eucalyptus nitens or regnans in various...
---
Timber For Sale Ironbark timber
John Fairweather Specialty Timber Solutions Canterbury We can supply ironbark in timber in various dimensions made from re-purposed wh...
---
Timber For Sale Hardwood flooring
John Fairweather Specialty Timber Solutions Canterbury Install your floor using Eucalyptus hardwood flooring. Eucalyptus timber is an ...
---
Buyer Of Buyer of logs
Tauriko Sawmill and Timber Supplies Bay of Plenty Buyer of logs and trees in the Bay of Plenty region. We are looking for macroca...
---
Timber For Sale Lawsons cypress
Ruapehu Sawmills Wanganui / Manawatu / Wairarapa All sizes available. We can freight to Northland, Auckland, Waikato, Bay of Ple...
---
Timber For Sale Western Red Cedar
Ruapehu Sawmills Wanganui / Manawatu / Wairarapa New Zealand grown. We have plenty in supply, suitable for cladding. We freight...
---

Disclaimer: While every effort is made to ensure the accuracy of the information provided on this site, Farm Forestry Timbers Society do not accept liability for any consequences arising from reliance on the information published. If readers have any doubts about acting on any articles they should seek confirming, professional advice.