Events:

Advertisement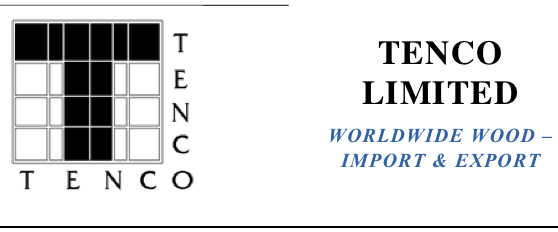 About Tenco
Tenco is one of New Zealand's largest exporters of forest products. We have built to this position since 1991 when the company was set up to export lumber to growing Asian export markets. Experience and reputation count; from small beginnings Tenco has become the largest independent exporter of New Zealand lumber and New Zealand's 4th largest log exporter. Tenco has a regular shipping program of their own log vessels and in combination with these and other ships currently calls at 7 New Zealand ports (5 North Island and 2 South Island).
Tenco buys standing forests. Tenco currently has a number of forests which they purchased at harvestable age to log over a number of years for export and domestic markets. Tenco also regularly buys smaller tracts of forest to harvest immediately or immature forests to hold until harvest time. Tenco is interested in broadening the base of owners from whom it purchases forests and stands of trees. A deal with Tenco is a certain transaction. The owner and Tenco will agree on a value of the tree crop and then Tenco will pay this amount to the owner either in a lump sum amount or on rate per volume unit out-turn from the forest depending on the nature of the tree crop.
Tenco knows there are a lot of farmers who have trees that are close or ready to harvest and will be asking themselves how they should proceed with the sale of their trees. For some farmers the kind of certain transaction with money in the bank could well be appealing. Tenco is actively interested in buying harvestable forests or trees from areas including all the North Island (except the Gisborne and East Coast districts) and Nelson & Marlborough in the South Island .
If you own a forest in this area (16 years and older) and are ready to enter into this kind of agreement Tenco is interested to develop something with you.
Please contact: Josh.Bannan@tenco.co.nz
Work: +64 7 357 5356 Mobile: +64 21 921 595
www.tenco.co.nz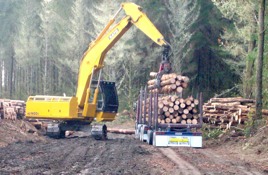 Conference 2020 - "46° South Revisited"
*CONFERENCE 2020 HAS BEEN POSTPONED*
Programme includes:
Interest Group Meetings
Council Meeting and AGM
Three Field Days

Western Southland - Syndicate forestry & Koura management in a Douglas Fir forest
Central Southland - Industrial site visit & integrated farm
Northern Southand - Douglas Fir management & wilding control

Awards Dinner
Find out more »
Conference 2019
Please click here if you would like to view the presentations and other documents from Conference 2019
---
Scion Workshop: Microbiology of Planted Forests
17 September 2020 9:30 am - 3:30pm Scion, Sala Street, Rotorua
An introduction to microbial ecology and processes for planted forest managers.
Background and objectives
Radiata pine forests are highly productive ecosystems founded on a dynamic and complex 'ecosystem microbiome'. This microbiome is a community of fungi and bacteria associated with plants and soil that includes mycorrhizae, beneficial bacteria, pathogens and many others. The organisms within the microbiome contains genes that drive their interactions with plants, soil and each other. This process maintains the function of our forests under a wide range of environmental conditions.
Understanding the microbiome and its role in determining productivity for New Zealand's forestry sector is key for continued improvement of forest management practices. Advances in molecular analysis enables characterisation of the microbes that play critical roles for tree growth and health. The potential to enhance key microbes in different environmental conditions may help with cost-effective manipulation of management practices while also maintaining or improving forest productivity.
The purpose of this workshop (deferred from March 26 due to Covid-19) is to bring together stakeholders interested in learning the fundamentals of microbes, genes and hormones in forests and how they interact to regulate forest function. The workshop will include practical demonstrations of useful molecular techniques and activities designed to provide attendees with an appreciation of this important area of forest management, along with a pathway to begin developing strategies to more effectively integrate and use microbial processes in forest management. An agenda will be circulated by early September 2020.
Registration
Participation in the workshop is free and is organised by Scion as part of the interim 'Resilient Forests' research programme (Oct 2019 – Sep 2020) that is jointly funded by Forest Growers Levy Trust and MBIE through the Strategic Science Investment fund (SSIF) Forest Systems Platform. Please email Alison Wilson to confirm your attendance and to indicate any dietary requirements..
For any workshop content enquiries please contact: Simeon Smaill simeon.smaill@scionresearch.com or Sarah Addison sarah.addison@scionresearch.com.
We also welcome the submission of soil samples in advance for analysis prior to the workshop (up to 3 samples per person). Please ensure these are sent to Sarah Addison, Scion, 49 Sala Street, Rotorua by 31 August 2020.
We look forward to seeing you at the workshop.
Simeon, Sarah and Alison
Microbiology of Planted Forests Workshop Flyer
https://www.scionresearch.com/about-us/news-and-events/events/upcoming-events/workshop-microbiology-of-planted-forests
---
(top)