Events:

---
Advertisement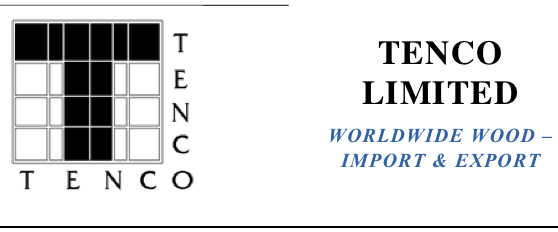 About Tenco
Tenco is one of New Zealand's largest exporters of forest products. We have built to this position since 1991 when the company was set up to export lumber to growing Asian export markets. Experience and reputation count; from small beginnings Tenco has become the largest independent exporter of New Zealand lumber and New Zealand's 4th largest log exporter. Tenco has a regular shipping program of their own log vessels and in combination with these and other ships currently calls at 7 New Zealand ports (5 North Island and 2 South Island).
Tenco buys standing forests. Tenco currently has a number of forests which they purchased at harvestable age to log over a number of years for export and domestic markets. Tenco also regularly buys smaller tracts of forest to harvest immediately or immature forests to hold until harvest time. Tenco is interested in broadening the base of owners from whom it purchases forests and stands of trees. A deal with Tenco is a certain transaction. The owner and Tenco will agree on a value of the tree crop and then Tenco will pay this amount to the owner either in a lump sum amount or on rate per volume unit out-turn from the forest depending on the nature of the tree crop.
Tenco knows there are a lot of farmers who have trees that are close or ready to harvest and will be asking themselves how they should proceed with the sale of their trees. For some farmers the kind of certain transaction with money in the bank could well be appealing. Tenco is actively interested in buying harvestable forests or trees from areas including all the North Island (except the Gisborne and East Coast districts) and Nelson & Marlborough in the South Island .
If you own a forest in this area (16 years and older) and are ready to enter into this kind of agreement Tenco is interested to develop something with you.
Please contact: Josh.Bannan@tenco.co.nz
Work: +64 7 357 5356 Mobile: +64 21 921 595
www.tenco.co.nz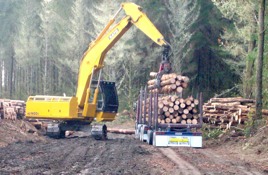 Conference 2020 - "46° South Revisited"
*CONFERENCE 2020 HAS BEEN POSTPONED*
Programme includes:
Interest Group Meetings
Council Meeting and AGM
Three Field Days

Western Southland - Syndicate forestry & Koura management in a Douglas Fir forest
Central Southland - Industrial site visit & integrated farm
Northern Southand - Douglas Fir management & wilding control

Awards Dinner
Find out more »
Conference 2019
Please click here if you would like to view the presentations and other documents from Conference 2019
---
NZ School of Forestry/Te Kura Ngahere 50th Anniversary
15 - 17 April 2020
The NZ School of Forestry/Te Kura Ngahere (SOF) is celebrating its 50th anniversary this year.
Since February 1970, it has graduated over 1400 forestry science (bachelor, diploma and masters) students, 150 forest engineers, as well as 100 PhD students from over 40 countries.
To help celebrate this milestone, the SOF has organised a reunion/conference event 15-17th April. A feature will be presentations from graduates of the SoF.
For more information https://www.canterbury.ac.nz/engineering/schools/forestry/forestry-50th-anniversary/
---
Oak Open Days, Gisborne CANCELLED
PLEASE NOTE THIS EVENT HAS BEEN CANCELLED DUE TO THE COVID19 ALERT 4 LOCK-DOWN.
The International Oak Society, Gisborne NZ Farm Forestry Association, and the Oak Action Group are looking forward to hosting you all for a three day event over ANZAC weekend - touring three of the best collections of oaks in New Zealand.
The programme for the weekend is:
Saturday 25 April 2020 - we visit New Zealand's National arboretum, Eastwoodhill, awarded the 'Arboretum Distinguished for Merit' by the International Dendrology Society in 1978. Our our host and curator, Martin Weaver, will guide us through their collection of over 5,000 Northern Hemisphere species of trees and shrubs, with a focus on oaks.
On Saturday evening, Kees and Kay Weytmans will host us at Knapdale Eco-lodge for nibbles and dinner http://www.knapdale.co.nz/
This will be the main social event of the tour and an excellent opportunity to mix and mingle with fellow querciphiles from abroad and closer to home.
Sunday 26 April 2020 - we visit Hackfalls arboretum, established by the legendary late Bob and Anne Berry. Bob had a long association with the International Oak Society and made several collecting trips to Mexico. Hackfalls is recognised as the largest collection of Mexican oak species in the Southern Hemisphere.
Monday 27 April 2020 - an optional tour day to Guthrie Smith arboretum at Lake Tutira, about a 2 1/2 hour drive from Gisborne. This arboretum has trees planted in geographical collections and has some very fine stands of Mexican oaks, which are doing marvellously well in this area.
Tour logistics
We will be travelling by bus to the Gisborne arboreta and taking packed lunches each day. Please advise dietary preferences, or you are most welcome to bring your own food. The buses will remain on site during the tour, personal belongings can be accessed during the day.

Transport to Guthrie Smith arboretum on Monday will be by car or mini van depending on numbers - through to Napier airport late afternoon.
There are a range of accomodation options in Gisborne. Early booking is recommended as it is a public holiday weekend. We have included a cluster of hotel options on the Registration Form and can arrange a central location for bus pick-up and drop off each day (Saturday and Sunday). Please advise (on the form or by email at a later date) which hotel you are staying at if you would like bus pick-up.
We would appreciate if you can please complete the registration form and payment by 27 March 2020.
Please contact Kathyrn Hurr hurrkath@gmail.com 021 029 78993 with any queries.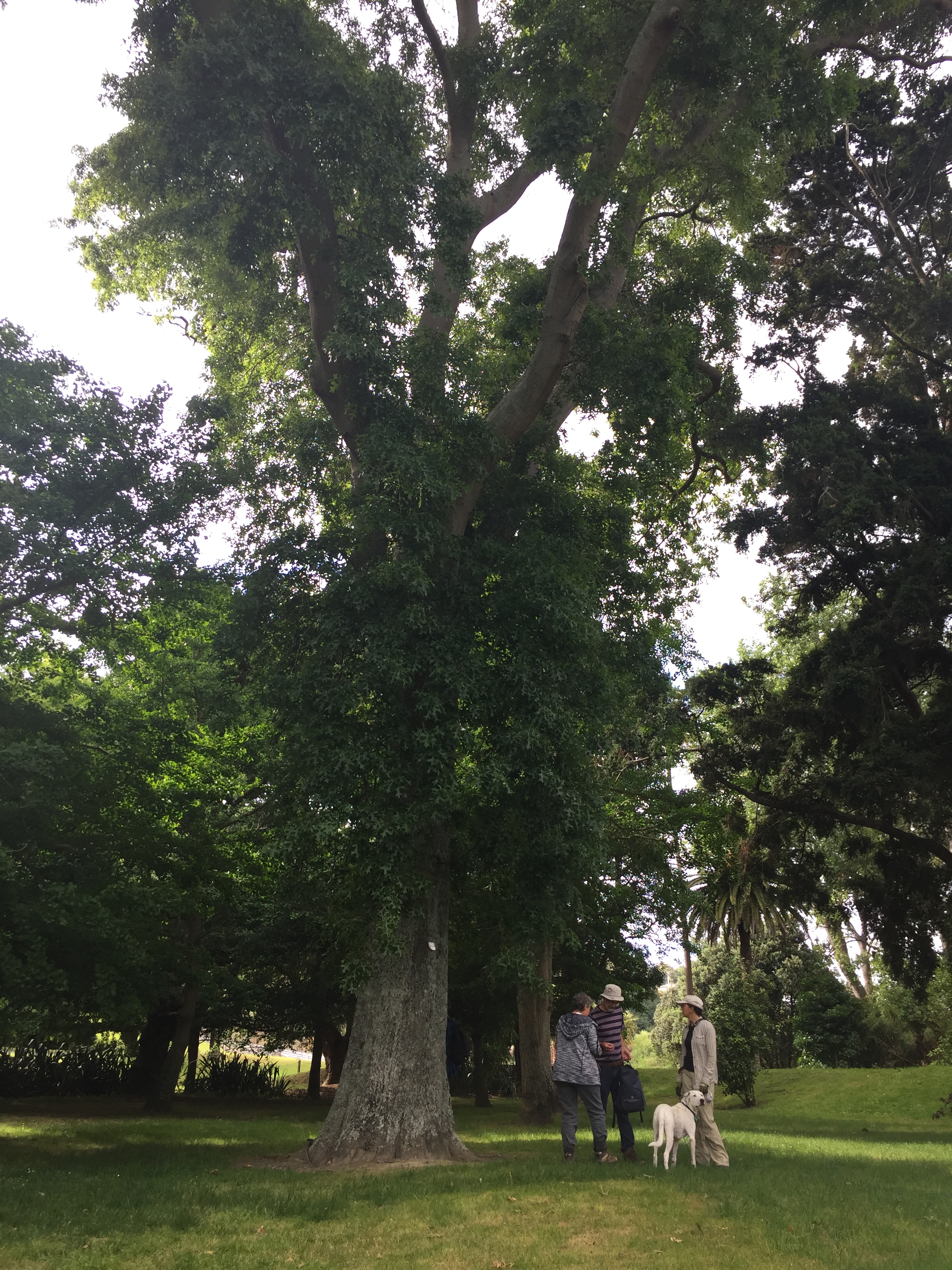 Looking forward to seeing you there - during acorn season!
---
Forest Biosecurity Conference 2020
POSTPONEMENT
Due to the current challenging circumstances it has been decided that the Annual Forest Biosecurity Conference will be postponed.
We've put a placeholder in November and will review closer to the time.
It is envisaged that the two half day meetings:
Forest Biosecurity Committee, and
FOA / MPI Joint Biosecurity Forum
Will still go ahead on 4th June via online meetings.
Queries contact venise.comfort@nzfoa.org,nz
---
(top)