Events:

---
Advertisement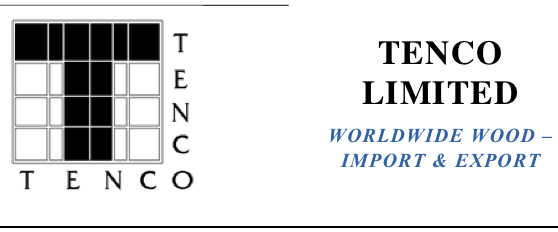 About Tenco
Tenco is one of New Zealand's largest exporters of forest products. We have built to this position since 1991 when the company was set up to export lumber to growing Asian export markets. Experience and reputation count; from small beginnings Tenco has become the largest independent exporter of New Zealand lumber and New Zealand's 4th largest log exporter. Tenco has a regular shipping program of their own log vessels and in combination with these and other ships currently calls at 7 New Zealand ports (5 North Island and 2 South Island).
Tenco buys standing forests. Tenco currently has a number of forests which they purchased at harvestable age to log over a number of years for export and domestic markets. Tenco also regularly buys smaller tracts of forest to harvest immediately or immature forests to hold until harvest time. Tenco is interested in broadening the base of owners from whom it purchases forests and stands of trees. A deal with Tenco is a certain transaction. The owner and Tenco will agree on a value of the tree crop and then Tenco will pay this amount to the owner either in a lump sum amount or on rate per volume unit out-turn from the forest depending on the nature of the tree crop.
Tenco knows there are a lot of farmers who have trees that are close or ready to harvest and will be asking themselves how they should proceed with the sale of their trees. For some farmers the kind of certain transaction with money in the bank could well be appealing. Tenco is actively interested in buying harvestable forests or trees from areas including all the North Island (except the Gisborne and East Coast districts) and Nelson & Marlborough in the South Island .
If you own a forest in this area (16 years and older) and are ready to enter into this kind of agreement Tenco is interested to develop something with you.
Please contact: Josh.Bannan@tenco.co.nz
Work: +64 7 357 5356 Mobile: +64 21 921 595
www.tenco.co.nz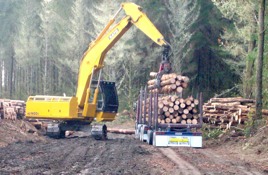 Conference 2019
Please click here if you would like to view the presentations and other documents from Conference 2019
---
Conference 2020
Save the Date: 4-8 April 2020 Ascot Park Hotel Invercargill
Programme includes:
Interest Group Meetings
Council Meeting and AGM
Three Field Days

Western Southland - Syndicate forestry & Koura management in a Douglas Fir forest
Central Southland - Industrial site visit & integrated farm
Northern Southand - Douglas Fir management & wilding control

Awards Dinner
More information, including cost will be published in the November Tree Grower and updated here.
More »
---
Workshop Invitation - Small Grower Harvesting Research Initiative
9.00 am, Friday 15 November 2019, Rosebank Lodge, 265 Clyde St Balclutha
The Small and Medium Enterprise Committee of NZ Forest Owners Association has obtained funds from the NZ Forest Grower Levy Trust to initiate harvesting research for small-scale forest growers. The rationale for this is; roading, harvesting and transport can be 70-80% of the delivered cost of wood from small grower woodlots. These costs are rising rapidly. In areas that need forestry the most, such as remote hill country, high harvesting, roading and transport costs are likely to constrain further afforestation investment.
The first stage of the project is to investigate what ideas and interest there is to establish a research programme. Regional workshops are being organised at five locations around the country in August and September to engage with small growers, harvest managers, contractors, equipment developers and industry bodies to generate feedback and develop projects for research into small-scale grower harvesting, roading and transport systems.
Ideas and examples are sought that challenge traditional ways of harvesting small forest lots that might benefit from a focused research or development programme. These may include innovative use of new or re-designed harvesting equipment, multifunctional and versatile felling, bunching and extraction equipment, different approaches to log manufacturing and processing, transport systems, planning approaches etc.
You are invited to attend the workshop and propose any ideas that might lead to cost reductions or productivity gains. Please respond to the contact person and register to help manage numbers at the workshop. Thank you.
Workshop Agenda
Session 1 Introduction and goals John Schrider
Session 2 Past, Current, and Future harvesting research Keith Raymond
Session 3 Facilitated Workshop and discussion Graham West

Harvesting
Roading
Transport
Supply Chain
Other

Session 4 Summarise workshop and develop action items
Lunch and refreshments will be provided for workshop participants.
For further information related to workshop purpose and technical questions please contact:
---
South Otago Farm Forestry Field Day: Back to Basics
Friday 15 November 2019 - Starts 1:30 pm Followed by a BBQ
Venue McLeary Property, 147 Puerua Valley Road,Puerua, Balclutha.
Directions 15 mins south of Balclutha,turn off towards Kakapuaka,follow the yellow AA signs to the Scout camp (Greenpark Scout camp). Once there, go over the bridge turn left onto Puerua Valley Road. Farm is about 2 km on the right.
Followed by a BBQ.
NB: If you wish to see the main block up close, you will need a bike (not a pushbike though!) or a sideby-side. For those not wanting to ride bikes, bring a truck to go through some of the smaller blocks at the bottom of the hill.
---
ForestTech, Rotorua 19-20 November 2019
ForestTECH is this region's premier technology series. It's run for Australasia's forest resource managers, planners and inventory foresters by the Forest Industry Engineering Association (FIEA). Since 2007, it's the one event every year run in both Australia and New Zealand that focuses on this particular part of the forestry industry. Forest owners, forestry mangers, key researchers and technology providers now also pick up the opportunity of building in their own client meetings, workshops and discussion groups around the ForestTECH event.
For Programme and Registration see http://www.foresttech.events
---
Mid North Field Day 23 November 2019
Field day at John Dawn's property on Saturday 23rd November starting at 10 am.
John has developed a beautiful investment forest on a 44ha property at Titoki. There is radiata planted between 1993 and 2001. There are also stands of Acacia melanoxylon, Cupressus lusitanica, and Eucalyptus globoidea and pilularis.
The property has a range of soil types and contours which will raise some issues at harvest time. It will be a good opportunity to discuss the National Environmental Standards-Plantation Forestry (NES-PF) which we now operate under.
John's property is approximately 2km along Wright's Road from the Titoki end. Travelling from Whangarei you get onto Mangakahia Road and then turn right onto McCardle's Road before turning right onto Wright's Road.
Bring your lunch and a friend - absolutely anyone welcome.
For more details contact Peter Davies Colley (09) 434 3375.
---
Mid Otago Field Day - Port Otago Visit November 2019
Expressions of Interest to attend and visit Port Otago log management at Port Chalmers
C3 Limited (Logistics Company contracted by Port Otago) has agreed to host a visit in the near future when a log ship is berthed at the Port. Once a ship is berthed it takes about 2 days to load up logs and depart so the turn around is reasonably fast. Furthermore, we do not know the exact date at this time when a boat will visit as it depends on many factors. It is planned that a ship is due to visit in the first two weeks period in November.
Programme draft on the day:
After 1pm interested persons meeting at the secure gate at the C3 Facility at 1.20pm
1.30pm Enter facility, view unloading/processing
2.30pm Proceed and board onto the ship via the bridge and view loading etc
3.00pm Disembark from ship
3.15pm Completion of visit and coffee at local café
NOTE: Expressions of interest for members who want to attend on the day and the protocols/rules that must be adhered to (eg Health and Safety obligatory matters)!!
Priority is for financial paid up full members and local members (a manifest list of all names, contact details must be available when we Board the ship). You MUST be registered.!!
We are only allowed a maximum number of persons to visit on site so once that number is reached we cannot take any more. First come- first served basis to register.!!
If you are on the register list and have to cancel please let us know asap.
Must include your name, Phone contact (landline and or mobile) to Murray Harris
Those who attend must have Safety gear namely HI-Vis vests, Hard hat and reinforced toe cap shoes or boots. Attendees must ensure you get this safety gear yourselves before visit.
Each person visiting the ship MUST have some form of Photo ID such as Drivers Licence, Arms Licence or Passport.
The procedure and priority is as follows:
Register your names and contacts. Deadline is by 5pm 29th October Tuesday.
Once we know the date the ship is coming to Port Chalmers we will contact those on the register and confirm timing and any other matters. PS you may get short notice of the date.
---
(top)