Events:

Advertisement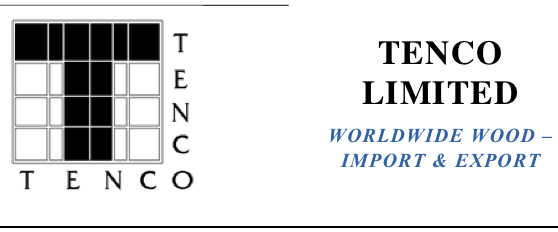 About Tenco
Tenco is one of New Zealand's largest exporters of forest products. We have built to this position since 1991 when the company was set up to export lumber to growing Asian export markets. Experience and reputation count; from small beginnings Tenco has become the largest independent exporter of New Zealand lumber and New Zealand's 4th largest log exporter. Tenco has a regular shipping program of their own log vessels and in combination with these and other ships currently calls at 7 New Zealand ports (5 North Island and 2 South Island).
Tenco buys standing forests. Tenco currently has a number of forests which they purchased at harvestable age to log over a number of years for export and domestic markets. Tenco also regularly buys smaller tracts of forest to harvest immediately or immature forests to hold until harvest time. Tenco is interested in broadening the base of owners from whom it purchases forests and stands of trees. A deal with Tenco is a certain transaction. The owner and Tenco will agree on a value of the tree crop and then Tenco will pay this amount to the owner either in a lump sum amount or on rate per volume unit out-turn from the forest depending on the nature of the tree crop.
Tenco knows there are a lot of farmers who have trees that are close or ready to harvest and will be asking themselves how they should proceed with the sale of their trees. For some farmers the kind of certain transaction with money in the bank could well be appealing. Tenco is actively interested in buying harvestable forests or trees from areas including all the North Island (except the Gisborne and East Coast districts) and Nelson & Marlborough in the South Island .
If you own a forest in this area (16 years and older) and are ready to enter into this kind of agreement Tenco is interested to develop something with you.
Please contact: Josh.Bannan@tenco.co.nz
Work: +64 7 357 5356 Mobile: +64 21 921 595
www.tenco.co.nz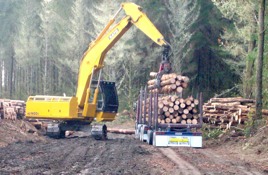 Conference 2021 - "Trees in a political landscape"
24 to 28 March 2021, Wellington
Programme includes:
Interest Group Meetings
Council Meeting and AGM
A day of speaker sessions and panel discussions
Two and a half days of field trips

Options for port visit, botanic gardens or Zealandia
Eastern Wellington region field day
Western Wellington region field day

Awards Dinner
NZFFA Conference 2021 Speaker Programme
Download the Registration form »
Find out more »
---
Strategic Review Workshop 15 February 2021
NZFFA COUNCILLORS
This provides more detail on the Wellington Workshop set for Monday 15th Feb 2021
Attached is the agenda with detail of the venue and a framework diagram that may help with discussion within your committees
Plus a useful background paper prepared by Hamish for the Dana Conference
Please send a delegate or interested member if you can not attend, we need at least two from each Branch
to address thus important issue and to receive and comment on what the hard working Review Group have developed so far.
It is open to all members and your travel expenses will be reimbursed
Please RSVP by email to admin@nzffa.org.nz if you can attend the Workshop, we need numbers for catering
Major Issues facing NZFFA - draft
Strategic Review Workshop 15 February 2021
---
Northland Branch AGM
Barge Park in Whangarei Saturday13 February
We will meet at the Cattle Pens in Barge Park at 10.30 am, we will have a quick look at the nearby Macrocarpa / Lusitanica before driving down to the lower sheds to look at what is left of Farm Forestry's early plantings.
Options from there are either walk up to the Vintage MACHINERY sheds or drive up to the Museum car park in front of the old Homestead and walk from there around to the Vintage Machinery sheds where they will give us a cup of tea of tea and a chance to look at the old machinery before our AGM at 1pm.
What to bring: Bring your lunch and cold drink and maybe a mug and fold up chair would be a good idea!
Anyone who does not want to look at the trees can go straight to the AGM at Midday.
If you wish to Zoom into the meeting please contact Michael Gravatt for details gravatt.michael@gmail.com
---
West Coast Branch - Field Day and AGM
Saturday 6 March 2021
10.00 am. Visit Noel Hardie's property, 216 Maori Gully Road and view area of 31 ha which has recently been logged and replanted in radiata. Also, view 3000 Eucalyptus nitens seedlings which are to be planted out, this coming winter.
12.00 noon. Lunch. Bring your own lunch. Tea and coffee available, or bring your own drink. Limited seating, therefore you may wish to bring something comfortable to sit on.
1.00 pm. Annual General Meeting (also at Noel Hardie's property).
2.00 pm. Visit nearby area, in Omoto Forest, which has recently been replanted by Ngai Tahu Forestry.
Michael Orchard 027 681 8765 P.O. Box 80, Hokitika. 7842. Chairman.
E mail: orchards@xtra.co.nz
Norman Richards 03 755 6711 153 Brittan Street, Hokitika. 7810. Secretary.
E mail: irenenorman@xtra.co.nz
---
Waikato/Hawke's Bay Field Days
Sunday the 14th and Monday the 15th March 2021
The Waikato branch in conjunction with the Hawkes Bay branch have organised 2 days of Farm Forestry field trips on Sunday the 14th and Monday the 15th March.
Sunday will be based around Te Awamutu.
One of the properties we will be visiting is Graham and Tess Smiths (awarded the 2020 North Island Farm Forester of the Year). Other properties yet to be decided.
Monday morning will be in Rotorua visiting Scion.
Monday afternoon will be in Reporoa looking at the process of thermally modifying radiata pine at Donnelly's sawmill.
More details with times and directions to follow when they've been confirmed.
Any queries contact Dave 0272305454, forsytheview@wnation.net.nz
---
Lower North Branch - Gibbs Farm Tour
Friday 26 March 2021
A charitable fundraiser for the Port Albert Settlers Museum, co-ordinated by Peter Berg. This is an opportunity to tag along with other members of the public.
An extraordinary collection of privately commissioned sculptures which complement the sweeping landscape.
The entry fee will be approximately $30.00 per person. This event was scheduled for 2020 but postponed due to Covid 19 lockdown.
Contact Peter Berg peter@bergforests.co.nz 021 421 291 for more details.
---