Events
Advertisement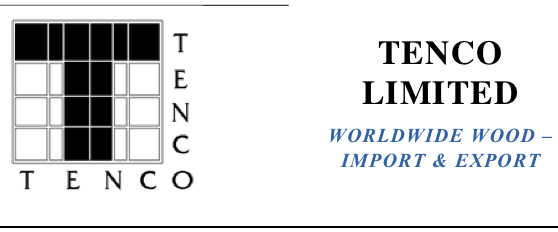 About Tenco
Tenco is one of New Zealand's largest exporters of forest products. We have built to this position since 1991 when the company was set up to export lumber to growing Asian export markets. Experience and reputation count; from small beginnings Tenco has become the largest independent exporter of New Zealand lumber and New Zealand's 4th largest log exporter. Tenco has a regular shipping program of their own log vessels and in combination with these and other ships currently calls at 7 New Zealand ports (5 North Island and 2 South Island).
Tenco buys standing forests. Tenco regularly buys smaller tracts of forest to harvest immediately or immature forests to hold until harvest time. A deal with Tenco is a certain transaction. The owner and Tenco will agree on a value of the tree crop and then Tenco will pay this amount to the owner either in a lump sum amount or on rate per volume unit out-turn from the forest depending on the nature of the tree crop.
Tenco is actively interested in buying harvestable forests or trees from areas including all the North Island (except the Gisborne and East Coast districts) and Nelson & Marlborough in the South Island .
If you own a forest in this area (16 years and older) and are ready to enter into this kind of agreement Tenco is interested to develop something with you.
Please contact: Josh.Bannan@tenco.co.nz
Work: +64 7 357 5356 Mobile: +64 21 921 595
www.tenco.co.nz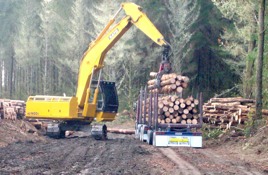 Conference 2022- "The new normal. Opportunity or threat."
NZFFA Annual conference, 7 to 11 April 2022 Timaru
Registration form available to print here »
Register online here ». You'll be asked to log in. If you are not registered on the NZFFA website then please register first before you register for Conference 2021.
---
Mid-Otago Branch - Plantation Forestry - Treat or Opportunity?
Thursday 2 December 2021 7pm Edgar Centre, Dunedin
Chairperson : Stephen Woodhead
Speakers
Sam McIvor, CEO Beef & Lamb NZ
Grant Dodson, Vice Chairman NZ Forest Owners Assn
Mark Patterson, Chairman Otago Federated Farmers
Duncan Harrison, Senior Forest & Land Use Adviser MPI
Attend and hear about the developing conflict between traditional pastoral farming and ETS plantations by local and overseas owners.
Participate in robust discussion and question our expert panel.
All Foresters, Farmers and interested people are welcome.
Attendance is strictly by registering prior to 27th November.
Contact Murray Harris 021 616 605 Murray@landandforestconsultants.co.nz
Combined Wellington/Wairarapa Branch Field Day - Gladstone
Saturday 4 December 10.30am - 12.30pm
Visit to the de Jong property, Admiral Road, Gladstone
Stephen and Frances de Jong bought their 10.6 ha property in 1990. 3.6ha of original forest remnant was placed in a QEII covenant and the remaining 7 ha was planted in 1991 with a mix of species,
including P. radiata, C. lusitanica, E. regnans, poplars, robinia, Tasmanian blackwood, Acacia dealbata and the occasional specimen and fruit trees.
In August 2020 - a contractor felled an area of large A. dealbata, some eucalypts and poplars adjacent to road, plus some dead eucalypts.
In June 2021 - commercial harvest of 1 ha of 30 yr old P.radiata achieved a net return of $36.4K after skid site development, improved roading, more clearing of A. dealbata, minor track work and felling of eight more large eucalypts adjacent to the road.
April - July 2021 –a 42m2 air drying shed was home-built from timber grown on property.
Sept - October 2021 – completed portable sawmilling of 45 E. regnans and 15 Tasman poplar logs. 39 packs of filleted timber (approx. 30m3), packed and strapped in our wood drying shed. A firewood contractor is now processing waste logs on the skid site.
Discussion/points of interest
Thinning regime for C. lusitanica – currently stocked at about 650 stems/ha.
Possible uses for C. lusitanica thinnings
Outcome of portable sawmilling operations
Results of initial pine harvest
Possible portable sawmilling demonstration (we have a portable sawmill on site which weuse for casual sawmilling of farm timbers)
Lessons learnt - thoughts on which trees to grow on small blocks
Recent mänuka plantings on dry bank in the covenanted are.
Examples of Rubio Monocoat Oil +2C finish and Evolution Hardwax on various finished timbers
Walk through the covenanted area to view mature trees including some grand old tötara.
Directions: Turn up Admiral Road from Longbush Te Whiti Road at Gladstone. The property is on the right-hand side approximately 2.5 km up the road. The entrance is a set of double wooden gates at the top of the property, just before a sharp horseshoe bend. You will see recent harvesting activity and the driveway is a wide all-weather gravel track leading down to a large skid site about 60 metres from the gates. Ample parking on the skid site, where we can meet.
Bring: Your lunch – a comfortable cabin is available with large deck in the covenanted area adjacent to the creek, plus nice picnic area set amongst the trees next to the cabin. Seating for a reasonable number of people with bench seats and deck chairs etc.
We can boil the billy and provide tea, coffee etc. Also, nice to bring some beer/wine and relax afterwards. The creek makes a great chiller.
Composting toilet at the Cabin.
Contacts/RSVP:
Stephen de Jong – stephen@jameshenry.co.nz 021 929 436
Harriet Palmer - harriet.e.palmer@gmail.com 021 025 32529
South Canterbury Branch AGM
Wednesday 8 December
Where Andrew and Vicky Steven's, 494 Rolling Ridges Road, Timaru
What Shared BBQ meal at 6pm onwards, followed by a brief AGM at 7:30pm.
The conference organizing committee will meet at 5pm
Enquiries to Andrew 03 686 1752 avsteven@xtra.co.nz