Events:

---
Advertisement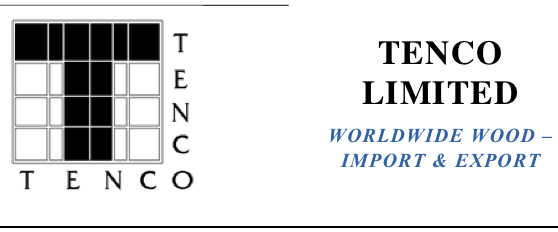 About Tenco
Tenco is one of New Zealand's largest exporters of forest products. We have built to this position since 1991 when the company was set up to export lumber to growing Asian export markets. Experience and reputation count; from small beginnings Tenco has become the largest independent exporter of New Zealand lumber and New Zealand's 4th largest log exporter. Tenco has a regular shipping program of their own log vessels and in combination with these and other ships currently calls at 7 New Zealand ports (5 North Island and 2 South Island).
Tenco buys standing forests. Tenco currently has a number of forests which they purchased at harvestable age to log over a number of years for export and domestic markets. Tenco also regularly buys smaller tracts of forest to harvest immediately or immature forests to hold until harvest time. Tenco is interested in broadening the base of owners from whom it purchases forests and stands of trees. A deal with Tenco is a certain transaction. The owner and Tenco will agree on a value of the tree crop and then Tenco will pay this amount to the owner either in a lump sum amount or on rate per volume unit out-turn from the forest depending on the nature of the tree crop.
Tenco knows there are a lot of farmers who have trees that are close or ready to harvest and will be asking themselves how they should proceed with the sale of their trees. For some farmers the kind of certain transaction with money in the bank could well be appealing. Tenco is actively interested in buying harvestable forests or trees from areas including all the North Island (except the Gisborne and East Coast districts) and Nelson & Marlborough in the South Island .
If you own a forest in this area (16 years and older) and are ready to enter into this kind of agreement Tenco is interested to develop something with you.
Please contact: Josh.Bannan@tenco.co.nz
Work: +64 7 357 5356 Mobile: +64 21 921 595
www.tenco.co.nz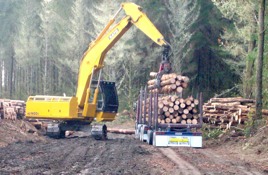 Conference 2020 - "46° South Revisited"
4-8 April 2020, Ascot Park Hotel Invercargill
Programme includes:
Interest Group Meetings
Council Meeting and AGM
Three Field Days

Western Southland - Syndicate forestry & Koura management in a Douglas Fir forest
Central Southland - Industrial site visit & integrated farm
Northern Southand - Douglas Fir management & wilding control

Awards Dinner
Download the Registration form »
Find out more »
---
Conference 2019
Please click here if you would like to view the presentations and other documents from Conference 2019
---
Restoration Ambassador 1 Billion Trees Program
Wednesday 29 January 2020 5pm GDC Chambers 15 Fitzherbert Street, Gisborne
Dr Adam Forbes, Restoration Ambassador for the 1 Billion Trees program will give a talk that will cover:
The objectives of the Restoration Ambassador Role
The focus and coverage of the role to date
About the Te Uru Rakau One Billion Trees Fund
Key aspirations for the role going forward.
Dr Adam Forbes has specialist expertise in forest ecology and restoration and he operates primarily as consultant Ecologist based from Havelock North. He holds a PhD in Forestry and is a Research Associate with the University of Canterbury (UC) School of Forestry. Adam was appointed as the UC Restoration Ambassador in August 2019, which is a role funded by Forestry New Zealand – Te Uru Rakau that aims to provide landowners with free, independent, expert restoration advice, particularly in relation to One Billion Tree grant applications. You can read more about Adam's work at his website www.forbesecology.co.nz
In addition we will have a brief presentation by Bryan McCavana, GDC, Land Management Officer on Right Trees, Right Places
---
Wellington Branch Field Day - Stanton Park, reprise
Sunday 2nd February
It's summer, things keep growing and anyone opposed to this irresponsible behaviour can join us on Sunday 2nd to take out their frustrations at Stanton Park. Using fossil fuels for transport and power tools we'll do our destructive best to release more of our redwoods, pines and cypresses from the undergrowth, bring some order to the place and sequester more carbon than we burn. Of course order as we see it is totally unnatural; and anyway, in the wider scale of things who knows if we are doing the Right Thing? But in this case I find it doesn't pay to over-think it.
Bring chainsaws, hand loppers/pruning gear, ladders if you have them, pole pruners and scrub saw would be helpful. You will need Personal Protective Equipment as appropriate. Bring your lunch, hot drinks, and wet weather gear. It will need to be quite wet to postpone the day.
Venue and date: Sunday 2 February, meet at 9am at the access road gates Totara Park. Dave Grattan will notify Dion Ngatoro and obtain FOB from the GWC office. Please email Eric on cairnse178@gmail.com to confirm you are coming.
---
NZIF Hawke's Bay - Management of Fire in the Forest and Rural Landscape - Future Challenges
Monday 3 February 2020 5.30pm Water Bar, Ahuriri, Napier
Presenter: Murray Dudfield
Murray was an employee of the NZ Forest Service commencing in 1967 and finished in the role as a Senior Forest Ranger at the time of the demise of the Forest Service in 1987. Moved to the Ministry of Forestry as a Senior Forest Fire Advisor 1987 to 1990 and then fill the role of the NZ National Rural Fire Officer 1990 to 2014. Appointed an Officer of the NZ Order of Merit in 2015. Awarded a FAO Certificate of Excellence for exemplary service to International Cooperation in Wildland Fire Management in 2014. Was a board member of the Australia Bushfire Cooperative Research Centre 2007 to 2014 and a board member of the Otago Rural Fire Authority 2014 to 2017. Is the current Chair of the Forest Fire Committee for the NZ Institute of Forestry.
Fire and Emergency New Zealand (FENZ) was established on 1 July 2017 under the Fire and Emergency NZ Act 2017. This Act combined the national urban NZ Fire Service and the decentralized rural fire services into a single entity. From the FENZ 2019/20 Statement of Performance Expectations, it is projected that over the first five years FENZ intends spending an additional $904.2 million on fire services. This is $601.1 million greater than the $303 million approved by Government in 2016 at the time of approving this merger.
The Minister of Internal Affairs announced in October that there will be a review on how FENZ is funded. If a change is made by Government to move from an insurance based fire levy, to a land based fire levy, what will be the potential impact on the forestry sector given the projected large increased expenditure on fire services by FENZ since July 2017.
Under the FENZ structure a large forest fire occurred on the 5th February 2019 in Pigeon Valley. This involved a loss of more than 2,300 hectares of forested lands located 30km southwest of Nelson. Did the fire weather environment during the first few days of this fire support the decisions to construct firebreaks, external to the plantation, and the evacuation of people from communities to the south-east of this wildfire.
With a cost of more than $17 million the February 2019 Pigeon Valley wildfire is the most expensive vegetation fire in the history of New Zealand. It has also been claimed by some as the most destructive plantation fire in the past 60 years. When compared with data from four other forest fires it shows that the fire environment in the first five days of this Pigeon Valley fire does not warrant this characterisation.
A light refreshment is available prior to the meeting presentation.
RSVP Raewyn at admin@nzif.org.nz
---
Combined Branch FFA Field Day - Waingaro
Forest Management Regimes
10.30am Saturday 15 February 2020. 5908 Highway 22 – shared driveway with Brooklands Park
This is to invite you to a special Farm Forestry field day that explores the history of Radiata pine forest management in New Zealand. Your host will be the father of modern plantation silvilculture and world authority, Dr Wink Sutton.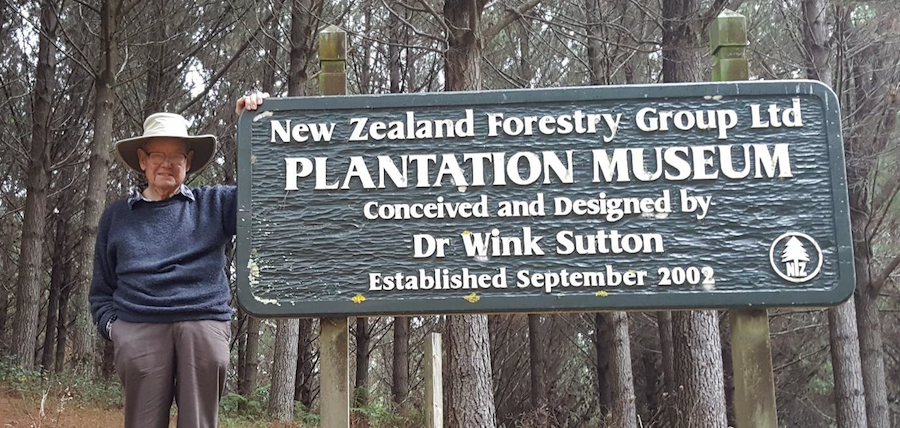 Few have the knowledge, experience, and passion of Wink, you will enjoy the history and legacy as he explains and demonstrates his unique trial, now almost 18 years old.
This day is organised by the combined Farm Forestry Association branchs from BOP, Waikato, and Waitomo. We are collaborating to make this a great day and will be open to all members and interested visitors.
Please bring lunch, a drink, and robust footwear. Safety helmets are a good idea if you have one, especially if its windy, plus high visibility clothing if you have it.
The field day location is in the district of Waingaro that is located 27km to the west of Ngaruawahia. To view - click the following Google maps link and use this to get directions and travel time. The driveway entrance will be marked with a Farm Forestry Field Day sign. 5908 highway 22, Waingaro 3793
https://goo.gl/maps/Tk987NBboCUgN4557
If you are travelling from the south, take Highway 1 (Waikato Expressway) and turn off into to Ngaruawahia. Before crossing the Waikato river at the north end of town, take the road on the left to Waingaro Springs (over the main trunk railway line, over the Waipa river and on though Glen Massey). About 1 Km past the Waingaro springs turn right and travel about 4 km up Highway 22. Pass a neat small country church on the right and in 150m turn left into "Brooklands".
After entering the driveway travel on 400m to a large accommodation building, there is a car parking here (with FFA marshals) where car-pooling is encouraged before making the 1 km drive to the plantation museum.
Follow the signs to the plantation museum. There is limited parking at the field stop. The field day entrance is 4km from the Waingaro Hot Springs Hotel and 500m south of the Waingaro School
Stop 1: 10.30AM
We first view a small species comparison trial. This includes four native species and nine exotic forest species, all planted at the time the Plantation Museum trial was established in
2002.
Then onto the Radiata pine regimes starting with the earliest (1900) plantation management ideas that prescribed an establishment spacing of 4ft x 4ft (1.2m x 1.2m) resulting in planting around 7,000 stems/ha. Then follows a progression of regimes through to some of the most radical ideas tried. In total there are 12 examples of silvicultural regimes on display.
Stop 2: 1.30PM
This site may make you reconsider every conclusion you have reached in the morning! After lunch we drive back out to the highway and turn left and travel just 200m to visit the
Waingaro Forest Reserve on the right. We will be hosted by Dr Bruce Clarkson (University of Waikato). Here a Forest investment syndicate has reserved a small catchment as a native forest reserve. Its management has been guided by Bruce and used for teaching forest ecology. We first travel through a stand of radiata that has growth records from permanent sample plots and walk into the Kahuhuru Stream.
The main native forest type is one dominated by conifers such as kahikatea, matai and totara. The flora of the reserve is rich and diverse and great food source for native birds, with bellbird, tui and kereru abundant here. Without doubt one of the most significant ecological reserves within the Waikato District Council's control. More detail will be provided in a field day handout.
Discussion:
We would like to lead the discussion toward thinking about what are the objectives for forests of the future and what management regimes will be appropriate.
Is it a shift to native species, permanent forests, and carbon sinks?
Will we grow exotic forest species for carbon sinks?
How will our new awareness of the link between climate change and forest fires
change our thinking?
If you were establishing forests this winter, what species would you plant and what
regime would you apply?
Stop 3: (optional) 3.30PM
A historic site with outstanding trees and walkway. The St Albans church built in 1907 is located 200m on the south side of the field day entrance. The church
grounds contain some very old exotic tree species and is also surrounded by native forest of totora and kahikatea. Visitors can view this native forest via a loop track.
Please contact the field day organisers if you get lost: Graham West 0274 410 353 or Jeff Tombleson 0275 586 507.
Any email questions to Graham at westlanduse@gmail.com
---
Mid-North AGM & Field Day
Sleepy Hollow Saturday 15 February - 11 am
This year we are holding the AGM and Kevin and Ruth Anderson's place in Maunu, Whangarei. Originally called Sleepy Hollow this property was 100 acres and this home was one of the first in this valley.
The house was built in 1902 by William Rhys a Welshman who spent many years in Switzerland; the Swiss influence is evident in the building style. It now sits on ten acres and has a category two historic listing due to its unique style and construction.
There is a two storey (derelict) barn on the property which predates the house and was the dwelling for the Rhys family while building. Up until four years ago Sleepy Hollow was owned by June McDonald who had
been there sixty years. June and her late husband Roy were well known in Whangarei as they owned the Town and Country general store in Cameron St.
We look forward to showing you round the house and grounds. Bring your lunch and a friend, the AGM will start at approximately 1pm.
Directions: 388 Maunu Road
From town go past the hospital, start going up Maunu hill. Turn into metal layby area on right, just past 60km sign.
OR coming from Maungatapere just past Pukenui Rd turn into metal layby area on left. Take driveway under the oak tree (Old MacDonald Lane), follow that straight, until you come to an orange cone. Then follow road through gate way on right of cone and drive up to the house.
---
Wellington Branch AGM & Indigenous Planting
Sunday 23 February
Grant Irving of The Greenery https://www.thegreenery.co.nz was the contractor who provided all of the native planting around the new subdivision of 140 houses in Crofton Downs. He's willing to show us on site what species he chose and tell us why he chose it, how it was planted, what the conditions were and how the trees survived. Some of us locals have been very impressed, given the soils involved. After Grant's presentation we'll have the AGM, lunch, then if you wish we can climb to the Crows' Nest through the regenerating bush at Huntleigh Park; or if you prefer, ascend using the easier route up the pylon access road and descend through the bush. A full loop walk takes 60-90 minutes. The views are great from the top. So is the wind. Bring good shoes, a warm hat and a jacket.
Venue and date: Sunday 23 February, assemble at 76 Spencer St, Crofton Downs (Spencer St is a crescent, go up Silverstream Road to the further end and park beside the playground near the big Macrocarpa). The AGM and lunch will be at the Guide Centre at the other end of the playground, where we will leave for the walk. Please email howard.moore@outlook.co.nz to confirm you are coming.
---
Bioenergy Association Workshop
The Evidence for Delivering Wood Energy to New Zealand
25 February 2020 Copthorne Hotel Wellington Oriental Bay
Government is developing policies relevant to the wood energy sector and seeks evidence of what the sector can contribute and what would assist achievement of the extensive benefits of using wood and other biomass resources as a source of energy. Industry is looking for renewable energy for heat processing.
Wood is a fully renewable resource and with prudent management 'should never run out' as it will always be available from forestry and other land uses.
The Ministry of Business, Innovation and Employment has released a discussion document Accelerating renewable energy and energy efficiency www.mbie.govt.nz/have-your-say/accelerating-renewable-energy-and-energy-efficiency and is seeking input from the relevant sectors.
Te Uru Rakau is developing a Forest Strategy and is seeking contributions from sectors who can add value to our forests www.teururakau.govt.nz/te-uru-rakau-forestry-new-zealand/about-te-uru-rakau/a-forest-strategy-for-aotearoa-new-zealand
Other government agencies are also considering the opportunities from using wood and waste biomass to replace fossil fuels in communities and industry.
Bioenergy Association has identified that with transformational policies for renewable fuel use by industry that 1 Mt CO2-e pa of greenhouse gas emission reductions could be achieved by 2035, and 1.8 Mt CO2-e pa by 2050. This is a replacement of 20PJ of fossil fuels.
This workshop is to share evidence from the wood energy sector with industry and government of why use of biomass energy is growing, identify those aspects which make projects successful, and identify barriers where new policies or assistance would assist get quicker replacement of fossil fuels by industry and the community.
If you are involved with the wood energy sector and process heat then come share the latest evidence 'face to face' with policy makers and heat users.
Programme and Registration details at
www.bioenergy.org.nz/event/evidence-for-delivering-wood-energy-to-nz
---
Cypress Action Weekend in 2020
Saturday 29 February & Sunday 1 March 2020
The Cypress Development Group is having an action weekend from Saturday 29 February to Monday 2 March 2020.
Saturday Feb 29th: A full day at Don Tantrum's farm at Wakanui near Taihape, where we will be looking at the range of cypress families and hybrids. A large age range on display (hopefully among the participants as well).
Sunday March 1st: A full day at Ruapehu Sawmills, Raetihi, looking at all the things not to do when running a small business. Timber studies and discussion as well as a look at a small amount of cypress trials from age 4 down to 1. Also cold hardy Eucalyptus trees.
Monday March 2nd: A shorter day with hopefully a 2pm finish at Hunterville at the Okota forest of the New Zealand redwood company.
All NZFFA members and others who are interested, not just Cypress Development Group members, should email Vaughan Kearns ruapehusawmills@xtra.co.nz especially if they want to be contacted closer to the date of the action weekend.
---
Free Workshop: Microbiology of Planted Forests
An introduction to microbial ecology and processes for planted forest owners
When: 26th March, 9.30 am – 3.30 pm,
Where: Scion, 49 Sala St, Rotorua.
Background and objectives
Radiata pine forests are highly productive ecosystems founded on a dynamic and complex 'ecosystem microbiome'. This microbiome is a community of fungi and bacteria associated with plants and soil that includes mycorrhizae, beneficial bacteria, pathogens and many others. The organisms within the microbiome contains genes that drive their interactions with plants, soil and each other. This process maintains the function of our forests under a wide range of environmental conditions.
Understanding the microbiome and its role in determining productivity for New Zealand's forestry sector is key for continued improvement of forest management practices. Advances in molecular analysis enables characterisation of the microbes that play critical roles for tree growth and health. The potential to enhance key microbes in different environmental conditions may help with cost-effective manipulation of management practices while also maintaining or improving forest productivity.
The purpose of this workshop is to bring together stakeholders interested in learning the fundamentals of microbes, genes and hormones in forests and how they interact to regulate forest function. The workshop will include practical demonstrations of useful molecular techniques and activities designed to provide attendees with an appreciation of this important area of forest management, along with a pathway to begin developing strategies to more effectively integrate and use microbial processes in forest management. A detailed agenda will be circulated by mid-March 2020.
Registration
Participation in the workshop is free and is organised by Scion as part of the interim 'Resilient Forests'research programme (Oct 2019 – Sep 2020) that is jointly funded by Forest Growers Levy Trust and MBIE through the Strategic Science Investment fund (SSIF) Forest Systems Platform. Please email Annette.Brockerhoff@scionresearch.com to confirm your attendance for planning and catering purposes.
For any workshop content enquiries please contact: Simeon Smaill at Simeon.Smaill@scionresearch.com or Sarah Addison at Sarah.Addison@scionresearch.com.
We also welcome the submission of soil samples in advance for analysis prior to the workshop (up to 3 samples per person). Please ensure these are sent to Sarah Addison, Scion, 49 Sala Street, Rotorua by 13th March 2020.
We look forward to seeing you at the workshop.
Simeon, Sarah and Annette.
---
North Canterbury AGM
Thursday 26 March 2020
Please contact Laurie Bennett l.cbennett@xtra.co.nz for details
---
Tree Crops Association's National Conference
Auckland, 27-29 March 2020
Celebrating Diverse People, Crops and Food... Providing Food Security in a Changing Climate
Featured Speakers:
Derek Craig - Forest Gardening
Cherylle Prew - Soil Food Web
Mark Christensen - Nutrient Content
More information and registration https://www.treecropsconference.nz/
---
Oak Action Group Open Days April 2020
Saturday 25 April to Sunday 26 April 2020 Hackfalls Arboretum and Eastwoodhill Arboretum, the National Arboretum of New Zealand
Join the Oak Action Group on Saturday 25 April to Sunday 26 April 2020 for a two-day event to visit the legendary Hackfalls Arboretum and Eastwoodhill Arboretum, the National Arboretum of New Zealand.
The event is being organised jointly by the International Oak Society and the newly formed Oak Action Group.
Both these arboreta contain world-class oak collections, featuring Mexican oaks, American and European oaks and a day will be spent in each. Our focus on oaks will of course not blind us to the many other treasures these arboreta have to offer. Accommodation will be nearby in Gisborne so we will spend most of the time looking at trees rather than travelling. Join tree enthusiasts from New Zealand and around the world for this two-day event.
If you have questions or would like to register your interest, please email Kathy.hurr@gmail.com More details will be provided in due course.
---
(top)