Events
Advertisement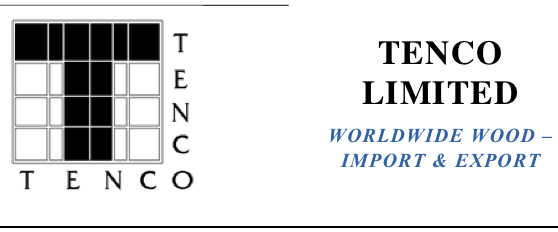 About Tenco
Tenco is one of New Zealand's largest exporters of forest products. We have built to this position since 1991 when the company was set up to export lumber to growing Asian export markets. Experience and reputation count; from small beginnings Tenco has become the largest independent exporter of New Zealand lumber and New Zealand's 4th largest log exporter. Tenco has a regular shipping program of their own log vessels and in combination with these and other ships currently calls at 7 New Zealand ports (5 North Island and 2 South Island).
Tenco buys standing forests. Tenco regularly buys smaller tracts of forest to harvest immediately or immature forests to hold until harvest time. A deal with Tenco is a certain transaction. The owner and Tenco will agree on a value of the tree crop and then Tenco will pay this amount to the owner either in a lump sum amount or on rate per volume unit out-turn from the forest depending on the nature of the tree crop.
Tenco is actively interested in buying harvestable forests or trees from areas including all the North Island (except the Gisborne and East Coast districts) and Nelson & Marlborough in the South Island .
If you own a forest in this area (16 years and older) and are ready to enter into this kind of agreement Tenco is interested to develop something with you.
Please contact: Josh.Bannan@tenco.co.nz
Work: +64 7 357 5356 Mobile: +64 21 921 595
www.tenco.co.nz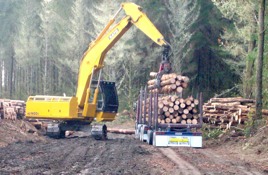 NZIF Hawkes Bay Local Section invites you to a presentation on Indigenous Forestry
Wednesday 24 August 2022
New Zealand Iinstitute of Forestry Hawkes Bay Local Section invites you to a presentation on Indigenous Forestry.
Greg Steward is a scientist with Scion who has been working in the indigenous forestry space since 1975/76. He started his forestry career at the Woodsman Training School at Kaingaroa Forest before joining Scion in 1976. His experience with indigenous forestry spans the time of clearfell and conversion to exotics, selection logging and latterly indigenous plantation forestry. He developed a kauri growth and yield model through his forestry degree studies at Canterbury and has recently been involved in tōtara harvesting in Northland gaining an understanding of volume and value recoveries as a commercial forestry species.
Date: 24th August
Venue: East Pier, Napier
Time: 5.30 for light refreshments and a 6pm start.
Refreshments kindly sponsored courtesy of Mark Morice, of Morice Ltd - Property Forestry Valuers & Advisors.
Zoom: will be available to those that live outside of Hawkes Bay, starting at 6pm
If you belong to NZIF Register here, if not, please email your interest to Raewyn admin@nzif.org.nz
Nelson Branch Field Day
Saturday 27 August 2022
Members and Friends, Nelson branch are having a field day at Bevan Walker's forest farm.
We have not visited Bevan's forest since our national field days and conference in 2018. His forestry setup was one of the feature visits during the field days as Bevan was the South Island farm forester of the year in 2016. Bevan has a wide variety of timber trees well presented by excellent silvaculture. Bevan has organized his forest to be logged in parcels which has similar environmental advantages to selective logging. As well as hands on forester, Bevan has done most of his logging.
Bevan's forest is about 15km south of Wakefield off Tunnel Gully Road at the foot of Spooners. It's the same road as the bike trail.
This will be an open field day, bring friends, kids, your neighbour and lunch.
Waikato, Taupo & Bay of Plenty Branches combined Field Day - Waiuku
Wednesday 14 September 2022
Waikato branch is holding a field day in the Waiuku area on Wednesday the 14th of September. Starting at 10am we are planning to visit two properties close to each other looking at a variety of species. There will also be a discussion on Bio Char.
10am start. (9.30am for morning tea)
Please bring your own lunch and a drink.
Any queries phone Dave 0272305454
Starting at:
Simon & Amanda Day's place at 315C Bald Hill Road, RD1, Waiuku. 2681. phone 0211552345
then:
Andrew and Louise Sinclair's place at 89C Bald Hill Road, phone 021 268 1904
To finish:
Whitecliffs Drive, Waiau Pa Scion 29 year old Puriri trial site, (about 15 minutes on from Sinclair's place)

Tane's Tree Trust - O Tatou Ngahere Conference
Regenerating our Landscape with Native Forest
27-28 October 2022 Te Papa Tongarewa, Wellington.
Tāne's Tree Trust has partnered with Pure Advantage to produce a two-day conference at Te Papa Tongarewa on 27-28 October 2022.
The group's aim is to highlight the need for Aotearoa to complement its existing productive land uses by weaving more native forest back into our working lands. Research shows that this will result in a myriad of benefits, which include (but are not limited to) biodiversity enhancement, erosion control, water quality, carbon sequestration, adaptation to climate change, cultural values, and high-value timber and non-timber forest products.
There are roles for different species of trees and types of forest in Aotearoa – as part of wise, sustainable land use. However, the focus of this conference is on native trees and diverse forests.
You can get tickets and find out more about the programme and speakers here on the conference website - www.otatoungahereconference.org.nz