Events
Advertisement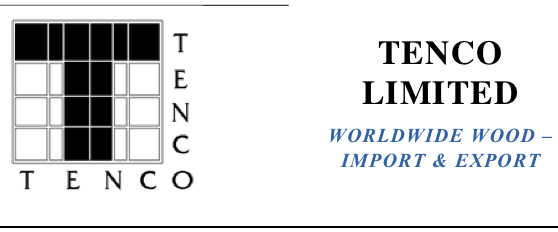 About Tenco
Tenco is one of New Zealand's largest exporters of forest products. We have built to this position since 1991 when the company was set up to export lumber to growing Asian export markets. Experience and reputation count; from small beginnings Tenco has become the largest independent exporter of New Zealand lumber and New Zealand's 4th largest log exporter. Tenco has a regular shipping program of their own log vessels and in combination with these and other ships currently calls at 7 New Zealand ports (5 North Island and 2 South Island).
Tenco buys standing forests. Tenco regularly buys smaller tracts of forest to harvest immediately or immature forests to hold until harvest time. A deal with Tenco is a certain transaction. The owner and Tenco will agree on a value of the tree crop and then Tenco will pay this amount to the owner either in a lump sum amount or on rate per volume unit out-turn from the forest depending on the nature of the tree crop.
Tenco is actively interested in buying harvestable forests or trees from areas including all the North Island (except the Gisborne and East Coast districts) and Nelson & Marlborough in the South Island .
If you own a forest in this area (16 years and older) and are ready to enter into this kind of agreement Tenco is interested to develop something with you.
Please contact: Josh.Bannan@tenco.co.nz
Work: +64 7 357 5356 Mobile: +64 21 921 595
www.tenco.co.nz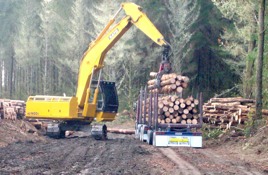 Combined action group weekend. "Eastland, country on the move" June 11 to 13
Due to the lack of opportunities for Farm Foresters to meet each other in person, we are having a field weekend based in Gisborne.
With the cancellation of the annual conference in Timaru and the postponement of the "weekend with Eric at Nelson" until November, an opportunity now exists to engage with other members at this new field weekend.
We have booked the Senator Motel in Gisborne for Friday, Saturday and Sunday nights (June 10th to 12th inclusive). It will sleep 32 people comfortably.
Provisional itinerary
Friday the 10th: Dinner at Emerald Hotel
Saturday the 11th:
Morning: Visit Ross Estate of David Clarke near Manutuke (many different species) Kees will organise a pre-visit with David
Lunch: as yet not discussed
Afternoon: Knapdale, Kees Weytmans (many different species but focussing on Oak, Carbon, black walnuts and blackwood. Also poplar, eucalyptus and native regeneration)
Dinner @ Knapdale
Sunday the 12th: Trip up the Coast (many different species. ) Dinner at Emerald Hotel
Monday the 13th:
Morning: Brookfield Park (Nick Pollock, North Island Farm Forester of the year 2021), many different species including Eucalypts and a cypress trial
Lunch: Possibly at Nick's place
Afternoon: Brian Gibson's forest in the Wharerata. On the way, possibly looking at cypress that Dean and Brian are interested in.
Late afternoon, visiting old Eucalyptus on Hospital Hill.
Cost for three nights accommodation, tour vehicles and meals is expected to be close to $700
We are sending this notice out as early as possible to allow members to book flights at the cheapest rates possible. There may be an opportunity to fly in and out of Napier and be transported by rental van if not enough flights are available for Friday afternoon into Gisborne for some participants.
There will be opportunities to engage in evening discussion and potential NZFFA Action Group minuted meetings, provided quorums are attained.
Please book ASAP if you are wanting to attend, by way of $100 deposit to:
NZFFA Action Weekends Account:
Kiwibank 38 9000 0362731 01
Please record your name alongside your deposit and send an email to ruapehusawmills@xtra.co.nz to enable confirmation of your booking to be forwarded.
Those who were booked for the Nelson "Weekend with Eric", who is now officially the newly elected NZFFA patron, will know that I am holding your deposit for this postponed trip until November. If you wish me to redirect your deposit to this Eastland trip then you will need to confirm this by the same email address.
Kind regards
Vaughan Kearns
Self appointed Action Groups trips coordinator.
South Otago Branch AGM
Thursday 19 May 6pm Rosebank Lodge, Balclutha
6 pm - drinks
6.30 pm - dinner $35 set menu (with choices)
RSVP to Scott McKenzie 03 415 7193 or Fiona Lomax 03 415 9569
Hawke's Bay Field Day & AGM - Clifton Station & Te Awanga Downs
Wednesday 25 May 2022 9.30am
Where:
Meet at the Clifton Station Woolshed near the end of Clifton Road - if you get to the motor-camp, you've gone too far. Look out for the HBFFA banner.
What to bring:
Your vaccine pass and face mask.
A 4WD vehicle if possible (We will need to carpool in 'off-road' 4WDs for the first property).
Suitable clothing and footwear. A hat, sunscreen, picnic lunch and plenty to drink.
A couple of dollars for our raffle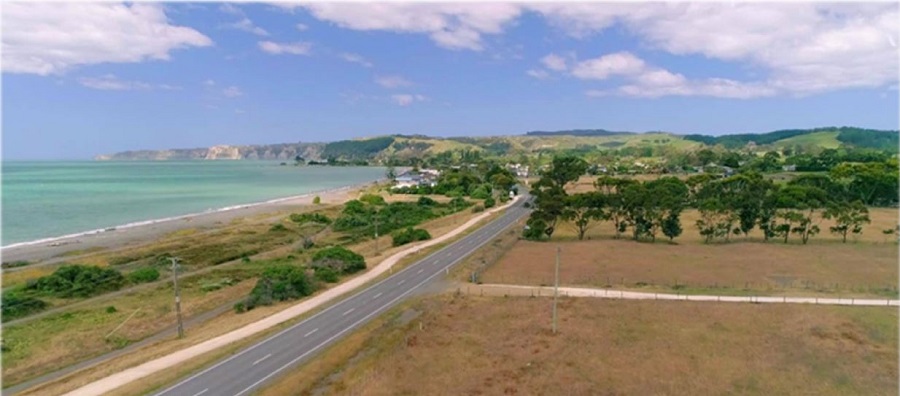 The once sleepy communities of Haumoana and Te Awanga are a mecca for Hawke's Bay locals and tourists alike. Every weekend visitors flock to the Cape to enjoy its vineyards, beaches, walking tracks and cycle trails. The rural backdrop provided by the Cape's enduring hill country farms adds to the charm of the Te Awanga area.
Less than 800mm annual average rainfall makes this area one of the driest in the North Island. It's not easy country to farm, and even more difficult to grow trees. Yet surprisingly, Te Awanga is a hotspot for indigenous biodiversity. With 'Overflow' from the Cape Sanctuary and local initiatives such as the Maraetotara River Restoration Project, it is not uncommon to see rare grey teal at home in farm dams, or kaka shredding the
tops of long-suffering macrocarpa trees.
Clifton Station and Te Awanga Downs are multi-generational farms, owned by the Gordon and Nilsson families respectively. In dealing with modern farming challenges, the current generation of owner/managers are
embracing local tourism and biodiversity opportunities. Not surprisingly, trees and planting are a big part of this.
Tom Gordon returned to Clifton Station in 2011, having spent four years doing seasonal sheep dog shows in Japan. He and father Angus took back management of the farm which had been leased for ten years. Prior to Covid, Tom continued to do shearing demonstrations for cruise ship visitors. He and wife Lucia have also set up a successful 'glamping' business, capitalising on the farm's location and scenery. Tom and Angus
have reinstated an erosion control planting programme, and for the past few years have been retiring marginal bush country and waterways.
From Clifton Road, a 4WD route will take us to a site overlooking the heart of Clifton Station and the Maraetotara River. From here we'll see forestry cut-over that is yet to be re-planted. The Gordon's are considering
their options under the new NESPF rules and will no doubt welcome suggestions from experienced farm forestry folk. We will also see wide areas of recently retired kanuka gully. These adjoin the Maraetotara riparian
corridor, significantly increasing the indigenous habitat created by the river restoration project.
Matt and Amy Nilsson have leased out the farm's grazing operation, so they can focus on their growing tourism and recreation business.
After taking over in 2005, Matt fine-tuned a trading operation best suited to the challenging country and climate. He also began his first foray into tree planting, driven in part by a passion for protecting and enhancing game fowl habitat.
Planting for erosion control, wetland enhancement and aesthetics has grown in parallel to the Nilsson's non-farming enterprises. Most notably the world famous 'Clifton Country Cricket Club', but also recreational infrastructure for corporate events, music festivals and many a stag party or hen's night.
Over 60,000 native seedlings have been planted in the last two-and-a-half years, mostly around the farm's wetlands, waterways, springs and seeps. The vivid green of native planting provides a striking contrast against the summer dry hill country.
Lunch and a short AGM will be held at the Clifton County Cricket Club grounds. Afterwards we'll hear from Matt about what has been achieved on the property so far and his plans going forward. We'll also hear
from Mu, a passionate Te Awanga local who has coordinated much of the planting and pest control work.
To our knowledge, neither property has hosted the HBFFA before. Join us for what promises to be an interesting and varied 'Te Awanga two-for-one' field day.