Supplier Of
Eucalyptus regnans logs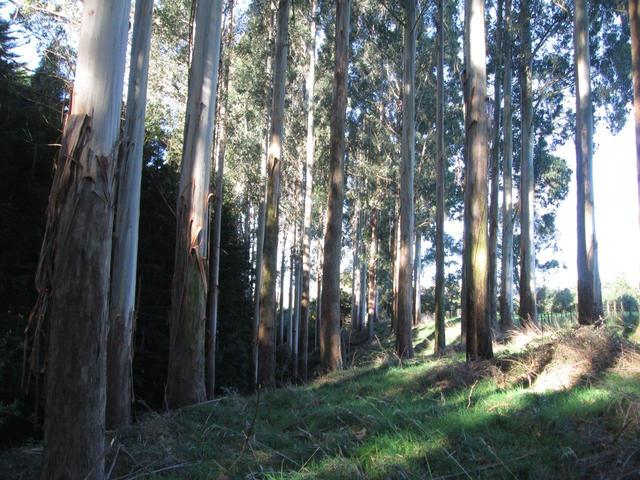 Hawkes Bay
34 year-old trees, ultra-high pruned, large diameter logs.
Professionally measured and assessed by Forest Measurement NZ Ltd and estimated to yield close to 50% pruned clearwood.
A total TRV 3350 m3 (2015) is in three easily extracted blocks.

Various options of sale can be considered. For the detailed harvesting report please contact us.

Situated in the Patoka district of Hawkes Bay.
---
Longridge Farms Ltd
Region Hawkes Bay
Contact person: Kevin Thomsen
Phone: 06 844 3196
Mobile: 027449 9493
Email: kev_bev@xtra.co.nz
Listings by Longridge Farms Ltd
---

Disclaimer: While every effort is made to ensure the accuracy of the information provided on this site, Farm Forestry Timbers Society do not accept liability for any consequences arising from reliance on the information published. If readers have any doubts about acting on any articles they should seek confirming, professional advice.