Farm Forestry Timbers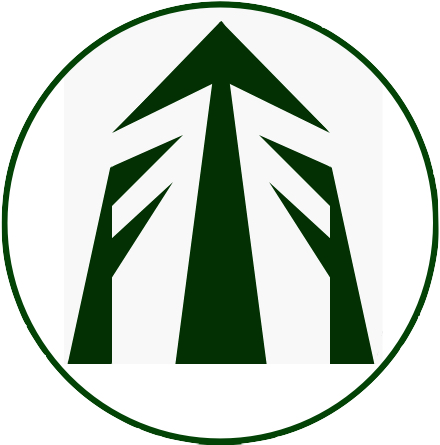 Specialty Timber Newsletter, February 2017

Farm Forestry Timbers are an industry body representing the interests of specialty timber producers and users right around New Zealand. We support locally produced timbers going into local markets, for producing quality products. We represent all facets of industry, membership ranges from growers right through to designers and users of timber.

Please reply if you wish to unsubscribe. Click here to view this page in your browser
In this newsletter:
Report on Farm-totara sapwood and resistance to common household borer
Examples of Totara Sapwood Resisting Attack by the Common Household Wood Borer (Anobium punctatum) A Report Prepared by Paul Quinlan for Tane's Tree Trust January 2017 Download the report… more>>
Tawa timber An updated perspective on opportunities and issues
In his 1994 book titled New Zealand Timbers Norm Clifton concluded that the 'writing is on the wall' for tawa timber... more>>
If any of you have stories for this newsletter, please get in touch with Dean by email.
---
Farm Forestry timbers AGM
Farm Forestry Timbers Society Inc. will be holding our Annual General Meeting at the NZFFA Conference in Feilding. Our AGM will take place on Saturday 8 April at the Feilding Civic Centre, at 5pm.
---
The first part of this year is an important time for our industry. There is a hefty review of the building code underway around timber and construction, and I'm representing Farm Forestry Timbers on three standards committees, each reviewing different standards cited by the building code. These are NZS 3603 (structural design), NZS 3602 (durability) and NZS 3640 (timber treatment). These standards have progressively restricted the use of our specialty timbers over time, simply because we haven't had representation at the table until now. I'm trying to turn that around, but from what I've witnessed so far it's going to be an uphill battle.
The notion of a level playing field, one where industry players all get along making rules that work for everybody, is quite different from reality. Vested interests are at play and self interest rules. To regain what we've lost now requires detailed evidence that justifies re-inclusion... a vicious circle when the evidence required is from a use that is not actually allowed.
It has become my job to produce detailed evidence supporting what I see as obvious, what is well known from a history of use, that different timber species have properties that are well suited to specific applications without treatment. Unfortunately, what is obvious to me is not something that representatives from chemical manufacturers, treatment specialists, scientists and conservative regulators sitting on the standards committee have any understanding of... natural timber in use. So why should they trust my word as someone who knows their timbers?
Of course natural durability, being variable, does hold a level of risk in terms of performance. So why even consider risk when this is effectively removed with blanket treatment? The committees job, after all, is to be confident that the rules work. What matters is that the consumer can sleep soundly at night, because the preservatives have been applied in the correct quantities and verified. Great for some (producers of radiata pine), but is this approach really necessary for all timber species and all applications? I'll continue arguing that it is not and that wood properties in many cases are well established from a history of use and that detailed research evidence is not always required for inclusion in the standard.
There will no doubt be some losses and there might even be some wins. What will emerge from the losses is direction on what research we need to undertake to strengthen our case for inclusion. We'll know what we have to do for next time. I also sit on the Specialty Woods Partnership (SWP) technical steering committee and it will be good to become aware of knowledge gaps that need to be filled for our "alternative" species to regain their place as acceptable solutions within a performance-based building code.
Dean Satchell
Chair, Farm Forestry Timbers
---
Search the marketplace >>
Newer adverts are presented below:
Timber For Sale Hardwood flooring
John Fairweather Specialty Timber Solutions Canterbury Install your floor using Eucalyptus hardwood flooring. Eucalyptus timber is an ...
---
Supplier Of Quality hardwood flooring
John Fairweather Specialty Timber Solutions Canterbury Eucalyptus flooring available Canterbury and Christchurch, kiln dried and ready...
---
Timber For Sale Macrocarpa merch grade
Laurie Forestry Ltd Canterbury 100 x 25 and 150 x 25 merch grade (graded to NZS 3631:1988). $1.40 incl. gs...
---
Timber For Sale Blackwood
Kiwi Blackwood Waikato Rough sawn air-dried or kiln dried blackwood timber, various dimension, suitabl...
---
Timber For Sale Western Red Cedar
Ruapehu Sawmills Wanganui / Manawatu / Wairarapa New Zealand grown. We have plenty in supply, suitable for cladding. We freight...
---
Timber For Sale Macrocarpa Board and Batten
Ruapehu Sawmills Wanganui / Manawatu / Wairarapa Ex 200x25 D3S Dressing grade vertical board with weather groove. Bandsawn face....
---
Timber For Sale Eucalyptus regnans flooring timber
Ruapehu Sawmills Wanganui / Manawatu / Wairarapa 3 widths available, ex 150, 125 and 100 mm. Kiln dried, profiled and graded to ...
Farm Forestry Timbers Society Committee

: Chairperson: Dean Satchell, Secretary: Li Legler, Treasurer: Angus Gordon
Committee: Vaughan Kearns, Malcolm McKenzie, Eric Cairns, Gabrielle Walton, Paul Millen
---

Disclaimer: While every effort is made to ensure the accuracy of the information provided on this site, Farm Forestry Timbers Society do not accept liability for any consequences arising from reliance on the information published. If readers have any doubts about acting on any articles they should seek confirming, professional advice.