Farm Forestry Timbers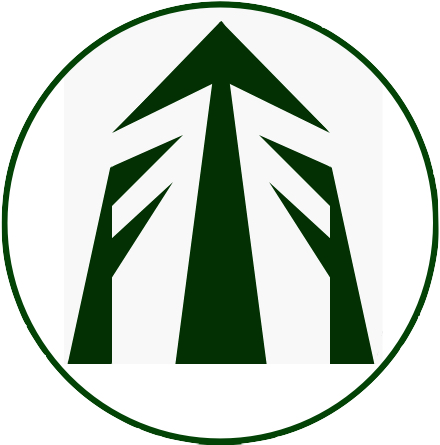 Specialty Timber Newsletter, March 2017

Farm Forestry Timbers are an industry body representing the interests of specialty timber producers and users right around New Zealand. We support locally produced timbers going into local markets, for producing quality products. We represent all facets of industry, membership ranges from growers right through to designers and users of timber.

Please reply if you wish to unsubscribe. Click here to view this page in your browser
In this newsletter:
Optimised Engineered Lumber (OEL), timber framing for the future?
The Specialty Wood Products Partnership is a seven year partnership between central government and the forest industry. It aims to investigate the development of new wood products from locally grown specialty timber species. Research is aimed at identifying new processing options for Eucalypts, Douglas-Fir, and Cypresses, in order to produce high-value timber products. The New Zealand Farm Forestry Association and Farm Forestry Timbers are a partner and our expectation is for high-quality science to be applied to industry problems to generate real opportunities for our forest industry.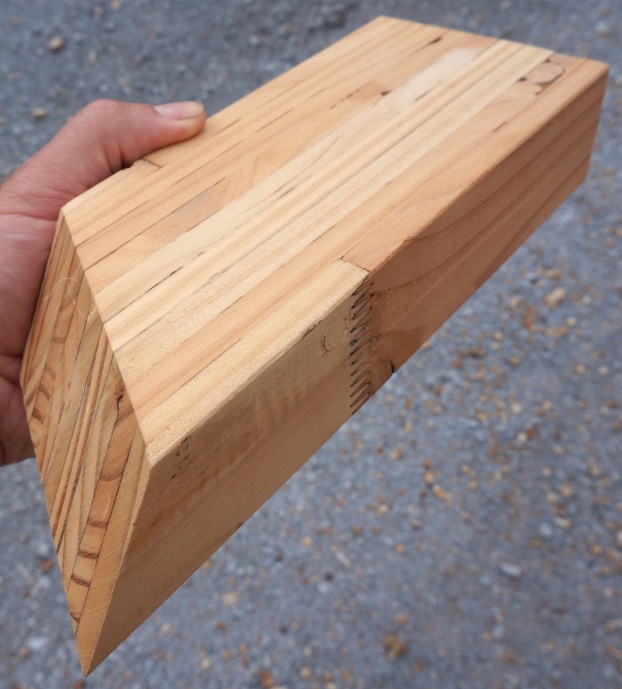 One of the early opportunities being explored in this programme is testing young small diameter Douglas fir and Eucalyptus nitens in the manufacture of OEL™. Wood from younger trees usually results in lower strength structural products, but this novel approach uses a lamination process to produce a high stiffness structural product with high dimensional stability.
OEL™ is made from thin strips of wood that are finger-jointed and laminated together. By laminating wood the stiffness and strength is dramatically improved and the product has very consistent properties, allowing the use of low quality and small diameter logs that would otherwise yield very little value, for a high quality structural product.
The key question is "Can this be produced cost-effectively?" The SWP doesn't yet have an answer to that, but has demonstrated that strength and stiffness characteristics are very good from both young Douglas fir thinnings and Eucalyptus nitens. In particular the E. nitens showed excellent stiffness properties, and being very fast growing might hold real potential as a plantation species for structural applications. Douglas fir could also potentially be grown in shorter rotations, improving the economics of the species. There is no reason why low grade cypress logs couldn't also be used for producing OEL.
The OEL™ technology is patented by Wood Engineering Technology Ltd and the first modular plant is being constructed near Gisborne to process lower quality radiata pine logs. The opportunity I see for other species is to achieve better product prices based on their superior stiffness properties. It would be great for our "alternative" timbers to be valued based on their inherent properties rather than devalued because they are not mainstream. I look forward to more results from the SWP as they become available...
If any of you have stories for this newsletter, please get in touch with Dean by email.
---
Farm Forestry timbers AGM
Farm Forestry Timbers Society Inc. will be holding our Annual General Meeting at the NZFFA Conference in Feilding. Our AGM will take place on Saturday 8 April at the Feilding Civic Centre, at 5pm.
Chairman's annual report
This period has shaped up to be a very busy one for me representing Farm Forestry Timbers Society and the Farm Forestry Association on three standards committees related to use of wood in buildings. When it rains it pours. These standards are all very important and directly relate to the use of specialty timbers under the building code. The aspirational golden goose would be recognition of our specialty timbers as "Acceptable Solutions", which means we'd be allowed to use them for specific applications without question. Standards are inherently conservative documents and sound evidence is required showing equivalence between natural durability and preservation treatment. I've asked members to help me produce evidence that will help to make a case for species to be allowed for specific applications untreated, which is why we grew naturally durable species in the first place. Because so little research evidence is available to us, all we have for supporting evidence is documenting a history of use.
There is no point in growing a timber species for special properties unless you are allowed to use these properties to advantage. I've had some support from members, but I fear not enough. I'll do my best, but it is looking like there might be some glaring omissions for our species because of lack of evidence from history of use.
Farm Forestry Timbers exists as an advocacy body, one that represents users and producers of locally grown specialty timbers. New Zealand standards are not free from political influence and I see our role in development of these as imperative if we are to also develop and improve markets for locally grown specialty timbers.
One of the key areas for us as an industry body is to develop and improve markets for locally grown specialty timbers. Greater demand will mean better log prices for the grower, essential if we want more trees planted.
A small amount of growers levy funding has allowed me to spend some time on the Farm Forestry Timbers website, updating materials and improving the navigability and appearance of the site. Some of your company listings have also required attention - we need to ensure buyers can easily source what they require. Some of you also clearly need help with listing what you have available for supply into the market. Assistance is at hand. If you require help please contact me, I'll also be calling around asking what suppliers would like to list and will be actively maintaining the listings. We require a marketplace that remains current and useful to visitors. We now have a good cross section of current listings in the marketplace and in conversation with many of our producers the market for specialty timbers is decidedly buoyant, especially for better grades of wood.
The next step is to work on growing the market for locally grown specialty timbers, but in my view the revisions of the standards referenced in the building code comes first. Once we know exactly where we're at, we'lll be able to engage with architects, engineers and specifiers to ensure they understand our species and the products made from them. This will be a big step forward from the current situation where we're missing out on opportunities that should be reflected in prices right back through the value chain to the grower, simply because of a lack of understanding of what can be used and where.
Once the marketplace is up to scratch and the building code improved, the next step will be some promotional work to generate more interest in our marketplace. At this stage this will be on a limited scale as we have a small budget. I'm looking at starting with google ads to improve our exposure in the worldwide web as a cost-effective mechanism to bring punters to our site, followed by some hard advertising as the budget allows.
Dean Satchell
Chair, Farm Forestry Timbers 21/02/17
---
Search the marketplace >>
Newer adverts are presented below:
---
Estate of M G Hunter Northland
Clearance sale of farm grown and milled timber.
Contact person: Diane Lee
Phone number: 09 438 6636 , Mobile number: 027 3765648
Postal address: 316 Western Hills Drive , Avenues, Whangarei, 0110
Email address: dmkrlee@xtra.co.nz
Timber species: Totara, Poplar
Timber for sale: Seasoned ungraded timber
---
Macrocarpa Decking
Laurie Forestry Ltd Canterbury We have for sale good quantities of Macrocarpa decking. Our most popular line ...

---
Supplier Of Cryptomeria japonica
Longridge Farms Ltd Hawkes Bay Cryptomeria japonica - Japanese cedar. 35 year old trees pruned to 6.5 metres....
---
Supplier Of Eucalyptus nitens logs
Longridge Farms Ltd Hawkes Bay 29 year-old trees, ultra-high pruned, large diameter trees. Professionally mea...
---
Supplier Of Cupressus lusitanica
Longridge Farms Ltd Hawkes Bay 30 year old Cupressus lusitanica, pruned to 6.5 metres. DBH varies from 30 to ...
---
Supplier Of Eucalyptus regnans logs
Longridge Farms Ltd Hawkes Bay 31 year-old trees, ultra-high pruned, large diameter logs. Professionally meas...

---
Timber For Sale Hardwood flooring
John Fairweather Specialty Timber Solutions Canterbury Install your floor using Eucalyptus hardwood flooring. Eucalyptus timber is an ...
---
Supplier Of Quality hardwood flooring
John Fairweather Specialty Timber Solutions Canterbury Eucalyptus flooring available Canterbury and Christchurch, kiln dried and ready...
---
Timber For Sale Macrocarpa merch grade
Laurie Forestry Ltd Canterbury 100 x 25 and 150 x 25 merch grade (graded to NZS 3631:1988). $1.40 incl. gs...
---
Timber For Sale Blackwood
Kiwi Blackwood Waikato Rough sawn air-dried or kiln dried blackwood timber, various dimension, suitabl...
---
Timber For Sale Western Red Cedar
Ruapehu Sawmills Wanganui / Manawatu / Wairarapa New Zealand grown. We have plenty in supply, suitable for cladding. We freight...
---
Timber For Sale Macrocarpa Board and Batten
Ruapehu Sawmills Wanganui / Manawatu / Wairarapa Ex 200x25 D3S Dressing grade vertical board with weather groove. Bandsawn face....
---
Timber For Sale Eucalyptus regnans flooring timber
Ruapehu Sawmills Wanganui / Manawatu / Wairarapa 3 widths available, ex 150, 125 and 100 mm. Kiln dried, profiled and graded to ...
Farm Forestry Timbers Society Committee

: Chairperson: Dean Satchell, Secretary: Li Legler, Treasurer: Angus Gordon
Committee: Vaughan Kearns, Malcolm McKenzie, Eric Cairns, Gabrielle Walton, Paul Millen
---

Disclaimer: While every effort is made to ensure the accuracy of the information provided on this site, Farm Forestry Timbers Society do not accept liability for any consequences arising from reliance on the information published. If readers have any doubts about acting on any articles they should seek confirming, professional advice.