Farm Forestry Timbers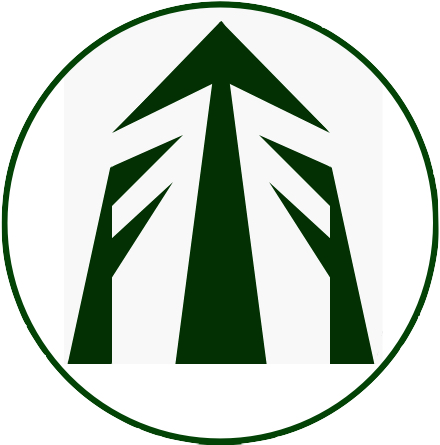 Specialty Timbers newsletter 16, August 2018

Farm Forestry Timbers are an industry body representing the interests of specialty timber producers and users in New Zealand. We support and advocate for locally produced timbers going into local markets for quality products. We represent all facets of industry – membership ranges from growers right through to designers and users of timber.


Farm Forestry Timbers Society
Secretary:
Eric Cairns
04 526 7929
cairnse178@gmail.com
President:
Dean Satchell
dsatch@xtra.co.nz
Treasurer:
Angus Gordon
angusg@xtra.co.nz
Newsletter editor:
Dean Satchell
dsatch@xtra.co.nz
Councillor:
Eric Cairns
cairnse178@gmail.com
Committee
Vaughan Kearns
ruapehusawmills@xtra.co.nz
04 972 3617
Malcolm Mackenzie
macali2018@gmail.com
07 873 7728
RW & S Carter
unca.rokit@xtra.co.nz
07 896 7020
Kees Weytmans
kees@forestmeasurement.co.nz
06 862 5444
Graham Smith
miraka1@outlook.com
07 872 2853
Li Legler
li@legler.org
In this newsletter:
---
First of all apologies, communication from me has not been as regular as I would have liked this year. The reason for this is the long hours going into Standards committees, in particular NZS 3602 Timber and wood-based products for use in building and NZS 3640 Chemical preservation of timber and wood based products.
I can report that the revision of these standards continues and may even continue for some time yet. Public submissions were called for both standards and it is the committee's role to consider all public submissions, which can be very time-consuming.
In terms of developing markets for naturally durable timber products, the importance of NZS 3602 should not be underestimated. The last time this standard was revised was in 2003, when H1.2 boron treatment was introduced for radiata pine used in structural applications. Treatment was made mandatory because radiata pine is perishable. I've been working hard to ensure NZS 3602 is more inclusive of naturally durable timber species, which is timely not just because natural durability is better for the environment, but also because until markets are re-established for naturally durable timber in New Zealand, growers will not consider planting naturally durable species among those billion trees to be planted over the next ten years.
Where will that leave us, in thirty years, if radiata is still the only commercial species being planted? Well, I could speculate, but the current situation is that when buildings are demolished, treated timber must all go to a landfill. Preservative-treated wood is not suitable as fuelwood because of the dioxins released to the atmosphere and the ash is also not suitable as fertiliser because of heavy metal contamination. Clearly we do not yet live in a sustainable society because collectively we choose to not address wood treatment issues and the environmental sustainability of the building industry. Not yet anyway. The problem is that it takes 25 years before a plantation forest is ready to supply wood into the market. So what will market demand look like in 30 years? Consumers are starting to ask for natural building materials more and more and the fact is that wood is the most renewable building material on this earth. Naturally durable timber, when its service life is finished, can be used as fuel and the ash can be used for fertiliser. Win-win. Sustainability. The point I am making is that an inclusive building code provides a level playing field and demand for naturally durable timber generates interest. Only once there is a real market for the wood will people plant the trees.
Dean Satchell
Chair, FFT
If you have a story for this newsletter, please get in touch with Dean by email.
---
The NZ Speciality Timber Award is sponsored by the NZ Farm Forestry Association. This award encompasses the use of specialty timber in a manner that best highlights its unique characteristics. This category is open to entries from across the spectrum of NZ grown timber usage, from furniture to buildings, facilities to objets d'art.
Finalists are:
Gateway Pavilion
Holmes Consulting LP & Stevens Lawson Architects
The Atmosphere of Joinery
Lingyi Wang with Andrew Barrie Lab
Pukapuka Road House
www.belindageorge.co.nz
Kowtow Flagship
Makers of Architecture & Makers of Fabricati
Habitat Markers
Isthmus Group Ltd
Walton House
John Henderson Architecture Ltd
Have a look at these finalists. I have... and for me there is a real stand out. A house made from locally produced timber species each used in the right applications, a house where those different timbers have been carefully and knowledgeably chosen both for their aesthetic appeal but also for their properties. A showpiece home crafted from specialty timbers.
I'll be hosting a table at the awards and presenting the NZ Specialty Timber award, so contact me with a good reason why I should give you a seat at my table. Otherwise, tickets are on Sale now....

2018 NZ Wood Resene Timber Design Awards Gala Presentation Dinner, Thursday, 20th September 5.30pm - 11.30pm. More >>
Dean Satchell
---
Feel free to respond to these messages from the FFT inbox:
From: Anthony Beilby
aaanthonystar70@gmail.com
Kauri for sale, Thames. Shed dried, over 3 meter lengths,150 to 200 width and 50 mm thick, from kopu hikawai. Please text or call 02102785877 for details.
From: Geoff McIvor
geoffmcivor@xtra.co.nz
I have 160 mature 40m redwoods ... where can I obtain information about lumber value.
Many thanks
---
From: Caitlyn Lee
caitlyn@tennentbrown.co.nz
We would like to use some FSC certified macrocarpa on Gisborne airport. Would you please tell us where we can source this and obtain FSC certificates?
---
From: Ricky Cribb
satori-108@hotmail.com
I would like to purchase 18 slabs of totara 10 by two inches can you please send me a quote please so I can access funding to be able to purchase these 18 slabs of totara.
---
From: Geoffrey Rathbun
mstrbun@gmail.com
I am looking to source quite a lot of wood for a new house build. Basically, about 10 cubic metres of durable wood. Eucalyptus seems a good wood to use. I am bonding three lengths of wood together to make a beam, and I am not sure if this is covered under the current building code. I live in Christchurch. Do you have any advice for me?
---
From: Caitlyn Lee
caitlyn@tennentbrown.co.nz
Just wondering if there are FSC certified sources of totara for our Living Building Challenge project?
---
From: Robin Martin
roblovestosing@gmail.com
Our marae is looking for totara to replace our waharoa/gateway. We need four pieces 3.5m X 450mm X 100mm. Are you able to help?, If not, can you recommend anyone?
---
From: Joe Williams
joewilliams3001@gmail.com
I have 7 x redwoods , about 27 years old, between 700 mm and 1 m in diameter and am trying to establish realistic value without being robbed by a sawmiller. I am in Tauranga.
From: Bruce Dobson
dobsonbruce@gmail.com
I have a two large kauri trees which have come down as a result of a landslip on my property. Can you advise who may be interested in purchasing these. Phone 09 8148985
---
Timber For Sale Lawsons cypress
Ruapehu Sawmills Wanganui / Manawatu / Wairarapa All sizes available. We can freight to Northland, Auckland, Waikato, Bay of Ple...
---
Timber For Sale Western Red Cedar
Ruapehu Sawmills Wanganui / Manawatu / Wairarapa New Zealand grown. We have plenty in supply, suitable for cladding. We freight...
---
Timber For Sale Redwood timber
Ruapehu Sawmills Wanganui / Manawatu / Wairarapa Redwood for sale, plenty in stock. We freight anywhere in the North Island, inc...
---
Timber For Sale Macrocarpa Board and Batten
Ruapehu Sawmills Wanganui / Manawatu / Wairarapa Ex 200x25 D3S Dressing grade vertical board with weather groove. Bandsawn face....
---
Timber For Sale Eucalyptus hardwood decking
Ruapehu Sawmills Wanganui / Manawatu / Wairarapa Durable hardwood decking available ex 100 x 25. Species include Ironbark Eucaly...
---
Timber For Sale Eucalyptus regnans flooring timber
Ruapehu Sawmills Wanganui / Manawatu / Wairarapa 3 widths available, ex 150, 125 and 100 mm. Kiln dried, profiled and graded to ...
---
Timber For Sale Ground durable posts
Ruapehu Sawmills Wanganui / Manawatu / Wairarapa Class 1 durable, expect 25+ years out of these ironbark hardwood posts. 65 x 65...
---
Timber For Sale Eucalyptus hardwood decking
Ruapehu Sawmills Wanganui / Manawatu / Wairarapa ex 125 x 25 Eucalyptus regnans (115 cover). Regnans is the most attractive hard...
Timber For Sale Macrocarpa Decking
Ruapehu Sawmills Wanganui / Manawatu / Wairarapa Ex100x40 Dressed premium decking. 250 to 300 metres available $3.20 per metre p...
---
Timber For Sale Macrocarpa Decking
Hedley Contracting ltd Canterbury We have for sale good quantities of Macrocarpa decking. Our most popular line ...
---
Timber For Sale Macrocarpa merch grade
Hedley Contracting ltd Canterbury 100 x 25 and 150 x 25 merch grade (graded to NZS 3631:1988). $1.40 incl. gs...
---
Timber For Sale Macrocarpa clears timber for sale
Hedley Contracting ltd Canterbury Our company specialises in sales of all grades of Macrocarpa with an emphasis o...
---
Timberworks Ltd Tasman
Timberworks is New Zealand's leading timberframe company. Projects are individually designed and hand-crafted to create stunning exposed, timber features for homes and other buildings.
Contact person: Martin Langelaan
Phone number: 035403080 , Mobile number: 0210616034
Postal address: 348 Pomona Road, RD1 Upper Moutere, Tasman, 7173
Physical address: 348 Pomona Road Ruby Bay Tasman 7173
Email address: lesley@timberworksnz.com
Website: http://https://timberworksnz.com
---
Diverse Tree Species. Northland
Portable bandsaw milling and resawing of exotic and native logs and timbers.
Contact person: Li Legler
, Mobile number: 021 409 885
Postal address: 25A Tanekaha Lane, RD 1, Kerikeri, 0294
Physical address:Purerua Rd, Kerikeri
Email address:li@legler.org
Timber species: Cypress, Eucalypt, Blackwood, Cedar
Supplier of: Timber
Timber for sale: Green sawn ungraded timber, Seasoned ungraded timber, Decking timber - graded, Sleepers, Timber for furniture/joinery - graded, Slabs, Panelling timber - graded
Buyer of: Logs, Standing trees
Services: Timber transport, Sawmilling service, Resawing
---
PTL | Structural Consultants Canterbury
PTL Structural Consultants is a team of highly skilled structural engineers specializing in the design and construction of innovative and effective wood buildings and bridges. With 50 years combined experience in applying state-of-the-art timber techniques in an innovative and affordable manner, the PTL engineers provide professional consulting services and work in partnership with developers, architects, and construction companies ensuring the highest quality end results with real build-ability. PTL have a passion for the use of alternative timbers in design and have answers to many of the regulatory questions that can arise in their use. PTL staff have been involved in many significant projects in New Zealand and around the world.
Contact person: Tobias Smith
, Mobile number: 0212675985
Postal address: PO Box 8415, Christchurch, 8041
Physical address: 3/19 Southwark Street Christchurch Central 8011 New Zealand
Email address: t.smith@ptlnz.com
Website: http://www.ptlnz.com
Services: Design, Structural engineer
Search the marketplace »
Newer adverts are presented below:
---
---

Disclaimer: While every effort is made to ensure the accuracy of the information provided on this site, Farm Forestry Timbers Society do not accept liability for any consequences arising from reliance on the information published. If readers have any doubts about acting on any articles they should seek confirming, professional advice.