Farm Forestry Timbers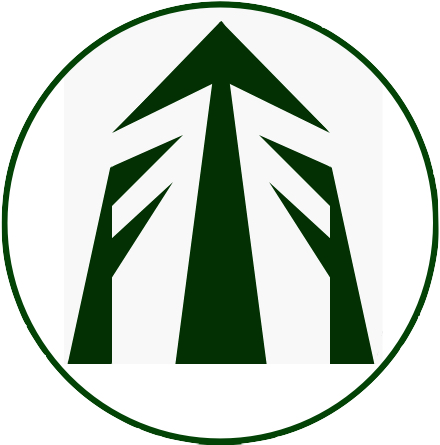 Specialty Timbers newsletter 19, July 2019

Farm Forestry Timbers are an industry body representing the interests of specialty timber producers and users in New Zealand. We support and advocate for locally produced timbers going into local markets for quality products. We represent all facets of industry – membership ranges from growers right through to designers and users of timber.


Farm Forestry Timbers Society

Secretary:
Eric Cairns
04 526 7929
cairnse178@gmail.com

President:
Dean Satchell
dsatch@xtra.co.nz

Treasurer:
Eric Cairns
cairnse178@gmail.com

Newsletter editor:
Dean Satchell
dsatch@xtra.co.nz

Councillor:
Eric Cairns
cairnse178@gmail.com

Committee

Vaughan Kearns
ruapehusawmills@xtra.co.nz

Angus Gordon
angusg@xtra.co.nz
06 388 1571

Malcolm Mackenzie
macali2018@gmail.com
07 873 7728

RW & S Carter
unca.rokit@xtra.co.nz
07 896 7020

Kees Weytmans
kees@forestmeasurement.co.nz
06 862 5444

Graham Smith
miraka1@outlook.com
07 872 2853

Li Legler
li@legler.org

George Shallcrass
georgeandrose@outlook.co.nz
03 578 8596


In this newsletter:
---
Two standards relevant to timber and the building code are out for their second public review. This is because they have both undergone substantial changes since their last public comments process. I sit on both standards committees, NZS 3602 Timber and wood-based products for use in building and NZS 3640 Preservation of timber and wood based products.
NZS 3602 is probably of more interest to our members who are producing naturally durable timber products and I'd love to say more about what I think of the process, but because I sit on the committee I really shouldn't. But you decide for yourselves whether you think this version of the standard has got it right, and whether you should make comment.
Farm Forestry Timbers Society will certainly be making a strong submission and members can contribute by getting in touch with me or making comments on the members-only pages (NZS 3602 and NZS 3640)
Dean Satchell
Chair, FFT
If you have a story for this newsletter, please get in touch with Dean by email.
---
Standards New Zealand are again asking for public comments on the NZS 3602 draft. You can download the draft and submit your comments on the SNZ website. From the draft:
5. Alternative species (apart from radiata pine and Douglas fir)
The draft changes the range of situations where specific alternative species can be used. A new Table 1 is created to simplify use of alternative species with or without preservative treatment for various end uses.
Specified botanical name and species is provided.
Heartwood of larch (Larix decidua) and Mexican cypress (Cuprussus lusitanica) has traditionally been included as a naturally durable species for framing. However, accelerated framing trials conducted using the Australasian Wood Preservation Committee (AWPC) protocol demonstrated poor performance of larch and Mexican cypress samples after 1 year exposure when compared to H1.2 treated radiata pine. Hence use of untreated larch has been excluded from the framing end use. However, treated larch can still be used for framing, and untreated heartwood larch can still be used for weatherboards provided it is paint protected. Untreated Mexican cypress can still be used for weatherboards or decking without paint protection.
The use of NZ native totara, durable beeches and durable eucalyptus species (Species groups A and B; Table 1) have been extended to large-format CLT and glulam for H1.2 hazard situation.
---
I had this message in the inbox:
"We are group of timber producers in Solomon Islands and we are looking for buyers for our products. We can supply Rosewood, Kwila, Vitex and Pometia timbers. We are seeking to establish a strong partnership with a potential buyer for our timbers. Please give us your order specifications if you are interested to buy our timbers. Our timbers are cut from native forest and with Lucas Mill. Await your response. Thanks"
As about the only country left in the world that allows imports of illegally harvested timbers, it is no wonder we get this sort of message from suppliers of endangered timber species!
---
From: James Cropp james.traceyc@gmail.com
I have about 5ha of 55 year old Douglas that I would like to mill up myself. Would like to know if there is much demand for it.
From: Robert Stephen rws85@yahoo.com
Message: I am repairing a John Spencer sailboat that had some haul damage and was told it was made with cold molded Kauri wood strips and am trying to replace the damaged wood with the same type. I am looking for 5-6 2mm thick strips about 1 meter long by 1/2 meter wide. Do you know where I might find that?
From: Vaughan Campbell camog12a@gmail.com
I would like to enquire if you had any knowledge of mill-grade macrocarpa or redwood logs or trees available for sale in or close to the Hawkes bay region.
I have a couple sawmills but am finding it hard to obtain these species, any help would be greatly appreciated.
From: Mat mat@davidtrubridge.com
Message: Hi, I'm trying to locate timber slabs (from the same tree) of 100mm+ thickness which have been properly air dried for at least 4 years. Length 2.4-3.0m Width 500mm+
6-8 slabs required (depending on width). Not specific on species but must be a hard wearing timber for indoor furniture in a high foot traffic public space. Do you know anyone who may have something?
---
---

Disclaimer: While every effort is made to ensure the accuracy of the information provided on this site, Farm Forestry Timbers Society do not accept liability for any consequences arising from reliance on the information published. If readers have any doubts about acting on any articles they should seek confirming, professional advice.