Sawing Eucalypt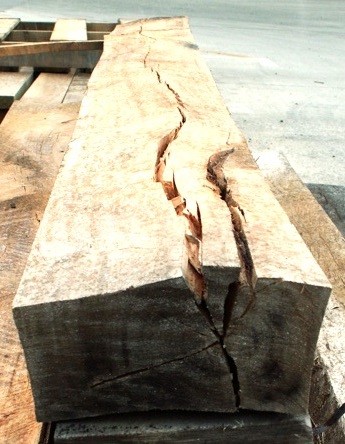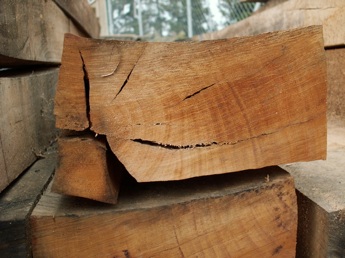 The basics
In order to mill eucalypt well, one has to understand stresses and how these influence how the timber is sawn and how it seasons.
Rules of thumb:

Never include the pith
Caption text in sawn boards or flitches;
Mill as soon as possible after felling to minimise end-splits;
If quartersawing pay attention to crook - if necessary oversize the width and undertake straightening cuts;
If flatsawing do not saw wide boards (these will cup) and season the timber slowly and carefully;
Where compression fractures and shakes are present the central core of wood must be excluded from boards. This compression core is larger in bigger diameter logs and is not necessarily visible to the naked eye;
Keep log lengths short if using straightening cuts to deal with movement (i.e. quartersawing). Suggested lengths are 3m for diameters up to 45 cm and 4m for larger diameters.
Case studies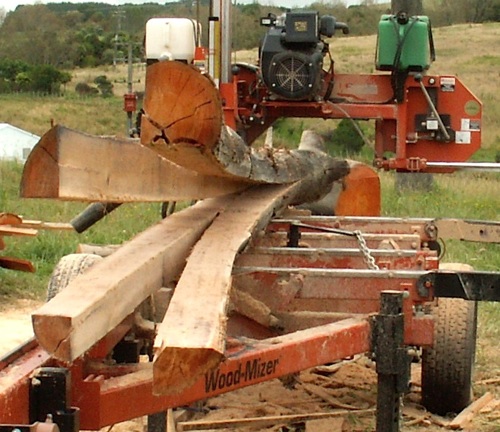 ---

Disclaimer: While every effort is made to ensure the accuracy of the information provided on this site, Farm Forestry Timbers Society do not accept liability for any consequences arising from reliance on the information published. If readers have any doubts about acting on any articles they should seek confirming, professional advice.