NZFFA Member Blogs
Advertisement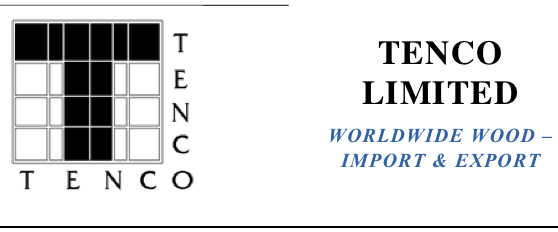 About Tenco
Tenco is one of New Zealand's largest exporters of forest products. We have built to this position since 1991 when the company was set up to export lumber to growing Asian export markets. Experience and reputation count; from small beginnings Tenco has become the largest independent exporter of New Zealand lumber and New Zealand's 4th largest log exporter. Tenco has a regular shipping program of their own log vessels and in combination with these and other ships currently calls at 7 New Zealand ports (5 North Island and 2 South Island).
Tenco buys standing forests. Tenco regularly buys smaller tracts of forest to harvest immediately or immature forests to hold until harvest time. A deal with Tenco is a certain transaction. The owner and Tenco will agree on a value of the tree crop and then Tenco will pay this amount to the owner either in a lump sum amount or on rate per volume unit out-turn from the forest depending on the nature of the tree crop.
Tenco is actively interested in buying harvestable forests or trees from areas including all the North Island (except the Gisborne and East Coast districts) and Nelson & Marlborough in the South Island .
If you own a forest in this area (16 years and older) and are ready to enter into this kind of agreement Tenco is interested to develop something with you.
Please contact: Josh.Bannan@tenco.co.nz
Work: +64 7 357 5356 Mobile: +64 21 921 595
www.tenco.co.nz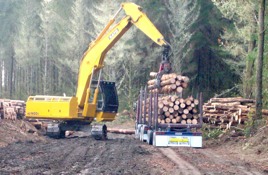 ---
Recent blogs:
John Channings' Blog
Wednesday, April 28, 2021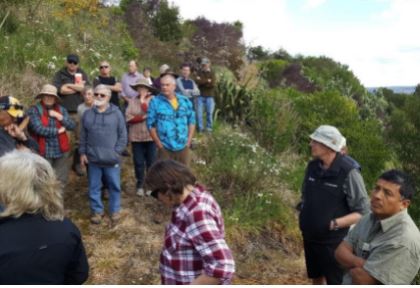 What needs to be done to reinvent the NZFFA organisation into one that attracts new membership and in particular lifestylers?
I think the first priority is to turn the organisation from being an inward looking one to an outward looking one. This distinction would not have made sense in Neil Barr's time but with the advent of the internet, communicating out into cyberspace is the new game.
Certainly, a modernised website is required as the current one is obviously out of date.
Within the present website, members can create their own blogs which members have done. But it is a waste as they are hidden inside the website. There are many of them. They get little or no traffic and they dilute any message they try and communicate in their separateness.
A blog is a most useful feature of the internet; it is where in-depth articles can be posted and commented on. But there needs to be only one, that is highly visible and regularly contributed to.
Another feature of a modernised website to consider is the incorporation of a dedicated 'Discussion Forum' as exists for many special interest groups on the internet. Such a Forum builds over time a library of participant's knowledge and experiences and can be a most useful learning resource for tree planters. It could serve as a one stop shop for all the Special Interest Groups within NZFFA and bring their efforts into a coordinated easily accessed place.
I hear you say that we already have a discussion group on Facebook, why do we need another?
In fact, NZFFA has two presences on Facebook; the discussion group that is getting a good number of posts and comments but is a closed group of only 1000. While everyone has arguments for closed groups, I don't think they apply in this instance as the organisation and its issues need to be aired publicly. By comparison the 'Permaculture in NZ' group https://www.facebook.com/groups/permaculturenz has 15,000 members, is public and those 15,000 members would largely be lifestylers.
The other (main) NZFFA Facebook page is being used mostly to post field days and is getting few comments. There is a lost opportunity here.
A note on Facebook; while I can't deny its effectiveness or popularity, I do remind you of its limitations. Little in depth dialogue is possible, it is too easy for it to drown in light weight and irrelevant throw away comments which is why I think the Blog and a dedicated and well moderated 'Discussion Forum' still are the best carriers of quality educational content and comments. Facebook is mostly an opportunity to tantalise and entertain those with short attention spans.
---
John Channings' Blog
Thursday, April 15, 2021
The NZFFA organisation is dying and this is happening at a time of unprecedented opportunity.
From my reading it strikes me the organisation has two primary objectives; one is political – to further the interests of forest growers; the second is to educate its members and the community at large.
The political agenda can continue to be effective even with a very small membership as long as there is a committed passionate core.
Currently education lives and dies on membership but could continue via easily accessible information of the on-line kind.
Field days (and their downstream benefits) are the 'X' factor that NZFFA provides which cannot be gained any other way and has been the gold that sustained membership up until now.
So, a good question to ask is "in these days who is the organisation for or more usefully who could the organisation serve?"
Originally it was geared for a very specific group; Neil Barr's farmer mates. However, things have changed.
Beyond the fact of declining membership there are several background tendencies at play. I speak specifically of family farms that are being sold out of family ownership either to the neighbour (making bigger farms) or to some corporate entity (with farm managers) or get subdivided into 'lifestyle' blocks.
These facts along with the aging membership guarantee the decline in farmer membership of NZFFA.
Where could new members come from?
Lifestylers? They are an eclectic bunch who often have lots of dreams and little knowledge.
I think it is also true to say that they often own land that is much more than the classical 10 acres. For example, I think of an acquaintance of mine in the Hawkes Bay who owns 100 acres and as a hobby plants the property (grazing leased to the neighbour) in eucalyptus and pines. He does not know what he is doing, is not a member of NZFFA but is having a great time planting. He strikes me as typical of the potential new membership.
When lifestylers think of trees their priorities are probably more towards 'conservation' and feel-good factors and not really into planting a forest (too big) or harvesting trees (too far in the future).
It strikes me that Farm Forestry is at the moment invisible to them. They are more likely to belong to the 'Tree Croppers Association' https://treecrops.org.nz/ .
Does the organisation go for recruiting lifestylers?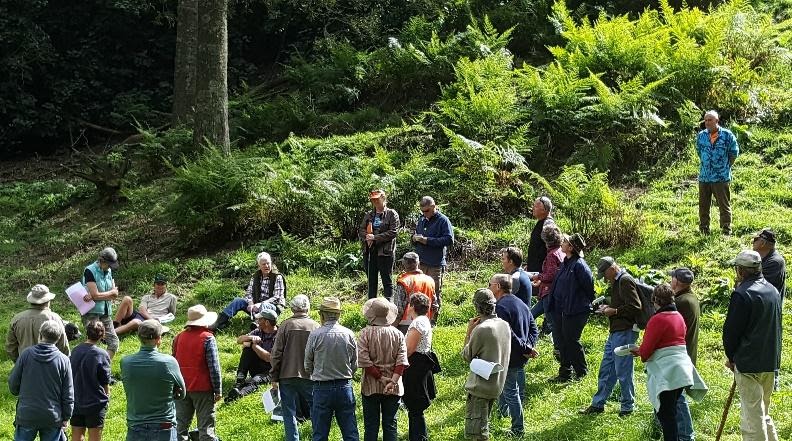 ---
---
Disclaimer: Personal views expressed in this blog are those of the writers and do not necessarily represent those of the NZ Farm Forestry Association.