President's Comment, May 2022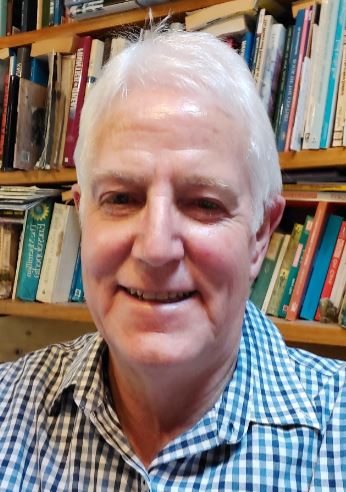 Despite the issues of Covid, we have recently held a successful Council meeting and Annual General Meeting via zoom, with 51 participants linked into the AGM session. There is a lot happening and some keen interest in the proposed changes to the organisation and public matters that affect us.
There is an enormous amount of political activity in the forestry sector due to the current reformist government. This requires significant time commitment by volunteers who are addressing a broad range of issues. Much of this is connected to the Emissions Trading Scheme and climate change, but many other regulations are being changed under the Forest Amendment Act. As a new Forest Growers Levy Trust board member, I am getting accustomed to how this board operates and feel more comfortable and effective after my second meeting.
The response from branches and two action groups to the request for funds this year has been very positive with 15 offers totalling $62,750. The Neil Barr Forestry Foundation Fund has also approved a request for $20,000 and we got a $5,000 donation from Hamish Levack and Howard Moore's extension project. This totals $87,750 which is fantastic support. Thank you, we will be progressing the initiative to engage contractors with guidance from the Executive.
A major activity for many has involved participation in the discussions around the permanent carbon category in the Emissions Trading Scheme. Our stance on this is that there is now urgency needed to address climate change mitigation and the option for exotic species to be used in permanent carbon forests needs to be retained to make any significant progress on reducing nett emissions at a reasonable cost. We have prepared a 20-page submission on the proposed changes. These are all public and will probably be on the website.
In the area of promotions, we are active on three initiatives – to participate in a large display at the National Field days, to encourage associate membership with aligned organisations and to arrange for roadside billboards which give a positive message about forests and their ability to address climate change. As mentioned at the Council meeting, we would like the branches to pick up this initiative with local billboards and local messages. An emerging favourite contributed by a member is 'Farm foresters – climate heroes'. Excellent.
We are also investigating getting our brand placed on suitable clothing to raise our public profile. Examples should be available in the next newsletter.
Go well.
---
Advertisement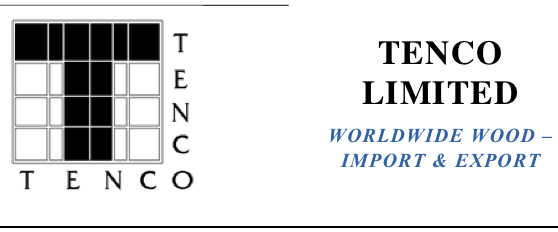 About Tenco
Tenco is one of New Zealand's largest exporters of forest products. We have built to this position since 1991 when the company was set up to export lumber to growing Asian export markets. Experience and reputation count; from small beginnings Tenco has become the largest independent exporter of New Zealand lumber and New Zealand's 4th largest log exporter. Tenco has a regular shipping program of their own log vessels and in combination with these and other ships currently calls at 7 New Zealand ports (5 North Island and 2 South Island).
Tenco buys standing forests. Tenco regularly buys smaller tracts of forest to harvest immediately or immature forests to hold until harvest time. A deal with Tenco is a certain transaction. The owner and Tenco will agree on a value of the tree crop and then Tenco will pay this amount to the owner either in a lump sum amount or on rate per volume unit out-turn from the forest depending on the nature of the tree crop.
Tenco is actively interested in buying harvestable forests or trees from areas including all the North Island (except the Gisborne and East Coast districts) and Nelson & Marlborough in the South Island .
If you own a forest in this area (16 years and older) and are ready to enter into this kind of agreement Tenco is interested to develop something with you.
Please contact: Josh.Bannan@tenco.co.nz
Work: +64 7 357 5356 Mobile: +64 21 921 595
www.tenco.co.nz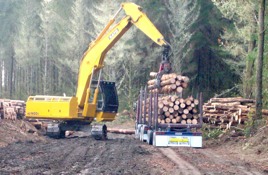 May 2022
Graham West, from New Zealand Tree Grower
February 2022
Graham West, from New Zealand Tree Grower
November 2021
Graham West, from New Zealand Tree Grower
August 2021
Graham West, from New Zealand Tree Grower
May 2021
Graham West, from New Zealand Tree Grower
February 2021
Hamish Levack, from New Zealand Tree Grower
November 2020
Hamish Levack, from New Zealand Tree Grower
August 2020
Hamish Levack, from New Zealand Tree Grower
May 2020
Hamish Levack, from New Zealand Tree Grower
February 2020
Hamish Levack, from New Zealand Tree Grower
November 2019
Hamish Levack, from New Zealand Tree Grower
August 2019
Hamish Levack, from New Zealand Tree Grower
May 2019
Neil Cullen, from New Zealand Tree Grower
February 2019
Neil Cullen, from New Zealand Tree Grower
November 2018
Neil Cullen, from New Zealand Tree Grower
August 2018
Neil Cullen, from New Zealand Tree Grower
May 2018
Neil Cullen, from New Zealand Tree Grower
February 2018
Neil Cullen, from New Zealand Tree Grower
November 2017
Neil Cullen, from New Zealand Tree Grower
August 2017
Neil Cullen, from New Zealand Tree Grower
May 2017
Neil Cullen, from New Zealand Tree Grower
February 2017
Dean Satchell, from New Zealand Tree Grower
November 2016
Dean Satchell, from New Zealand Tree Grower
August 2016
Dean Satchell, from New Zealand Tree Grower
May 2016
Dean Satchell, from New Zealand Tree Grower
February 2016
Dean Satchell, from New Zealand Tree Grower
November 2015
Dean Satchell, from New Zealand Tree Grower
August 2015
Dean Satchell, from New Zealand Tree Grower
May 2015
Ian Jackson, from New Zealand Tree Grower
February 2015
Ian Jackson, from New Zealand Tree Grower
November 2014
Ian Jackson, from New Zealand Tree Grower
August 2014
Ian Jackson, from New Zealand Tree Grower
May 2014
Ian Jackson, from New Zealand Tree Grower
February 2014
Ian Jackson, from New Zealand Tree Grower
November 2013
Ian Jackson, from New Zealand Tree Grower
August 2013
Ian Jackson, from New Zealand Tree Grower
May 2013
Ian Jackson, from New Zealand Tree Grower
February 2013
Ian Jackson, from New Zealand Tree Grower
November 2012
Ian Jackson, from New Zealand Tree Grower
August 2012
Ian Jackson, from New Zealand Tree Grower
May 2012
Ian Jackson, from New Zealand Tree Grower
February 2012
John Dermer, from New Zealand Tree Grower
November 2011
John Dermer , from New Zealand Tree Grower
August 2011
John Dermer , from New Zealand Tree Grower
May 2011
John Dermer , from New Zealand Tree Grower
February 2011
John Dermer , from New Zealand Tree Grower
November 2010
John Dermer , from New Zealand Tree Grower
August 2010
John Dermer , from New Zealand Tree Grower
May 2010
John Dermer , from New Zealand Tree Grower
February 2010
Patrick Milne, from New Zealand Tree Grower