NZFFA Member Blogs
Advertisement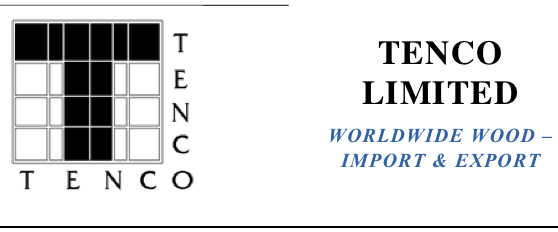 About Tenco
Tenco is one of New Zealand's largest exporters of forest products. We have built to this position since 1991 when the company was set up to export lumber to growing Asian export markets. Experience and reputation count; from small beginnings Tenco has become the largest independent exporter of New Zealand lumber and New Zealand's 4th largest log exporter. Tenco has a regular shipping program of their own log vessels and in combination with these and other ships currently calls at 7 New Zealand ports (5 North Island and 2 South Island).
Tenco buys standing forests. Tenco regularly buys smaller tracts of forest to harvest immediately or immature forests to hold until harvest time. A deal with Tenco is a certain transaction. The owner and Tenco will agree on a value of the tree crop and then Tenco will pay this amount to the owner either in a lump sum amount or on rate per volume unit out-turn from the forest depending on the nature of the tree crop.
Tenco is actively interested in buying harvestable forests or trees from areas including all the North Island (except the Gisborne and East Coast districts) and Nelson & Marlborough in the South Island .
If you own a forest in this area (16 years and older) and are ready to enter into this kind of agreement Tenco is interested to develop something with you.
Please contact: Josh.Bannan@tenco.co.nz
Work: +64 7 357 5356 Mobile: +64 21 921 595
www.tenco.co.nz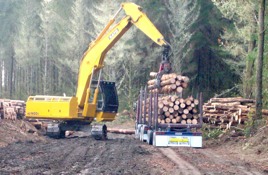 ---
Recent blogs:
Shem Kerr's blog
Sunday, May 23, 2021
Has anyone out there used a tiny e-tractor, wooden or not, in their forestry operations?
We have seen the research on harvesting with converted fertiliser spreaders; big tractors and powered trailers; but what about something for the really small tiny little forest grower: a tractor for continuous cover forestry, one gutsy enough for hauling baulks or small logs one at a time, and narrow enough for operating on walking tracks? Back in earlier days on the internet I saw an article seriously putting across the option of logging with one of those two wheel walk behind tractors. These days the videos on youtube show the wrestling of handlebars; straddling logs and chains; of course there's the bone shaking vibrations and the smell. Safer would be a remote controlled unit such as the Moritz mini felling tractor
Right now there's a switch over to electric occurring in the tractor market, mainly in utility and compact sized ones, – though little or tiny e-tractors did get a start early on things are a bit slow there catching up with ICE ones ,- and are now mainly in the lawn tractor sector,- they can do one thing well and perhaps others less well.. The most sub-compact and potentially useful that I can find is the concept of an electric two wheel tractor Ox1 By getting rid of the drive train and the operator's seat and steering wheel etc the machine can be more compact. Wheel hub motors allow skid-steer operation and all-wheel drive; Finally the handlebar can be replaced with remote control. What can be achieved now is a tractor unit <1m3 including wheels, that has the power of the typical tractor owned by one of farm forestry founder Neil Barr's "farmer mates" from back in the day: a robust plywood box to hold the battery; a steel frame to hold the box, the wheels and from which to attach implements; a power unit for a bandsaw etc.
I can just imagine it:, Neil Barr's farmer mate riding her miniature wooden pony horse walking beside her silent tiny wooden e-tractor toward the ridge of Truva gutsily singing that Anatolian rock anthem:
"I grew it with my hands
When it was fading, I made it alive…..
The birds don't sing, the roses faded
The big mountains became smoke
It is certain that there is bad news in the place where you are going to"
(English translation of lyrics from Daglar Daglar by Baris Manco)
[ Issues with the nzffa site meant that this post was first published 22 May 2021 on https://forestneeds.wordpress.com/
---
Howard Moore's blog
Wednesday, May 19, 2021
Simon Upton was surprised by my remarks on his address to the March NZFFA conference. He invited me to talk to him, not to congratulate me on my brilliant analysis but to express concern that I might have misunderstood his approach. But it wasn't really a discipline interview. I understood his approach, and it's not his fault that I have trouble with some of the implications.
First, He Waka Eke Noa is working on "recommendations for an appropriate farm level emissions pricing system from 2025" as an alternative to the Emissions Trading Scheme. In short it is designing a stand-alone programme for farmers outside the ETS. Simon might be familiar with the details but since nothing has been released yet, his suggestion of a methane levy was new to me.
It raised the question of equivalence between a methane levy and a carbon price. The methane levy is likely to be set high enough to change farmer behaviour but not so high as to drive farmers off the land. How high that will be, and where it will sit vis a vis carbon under the Emissions Trading Scheme?
Second, a methane levy is another example of an ad hoc climate change policy, of which there is a growing number (e.g. no more coal-fired boilers). While these are understandable, every ad hoc policy makes investment in production forestry more uncertain.
Although there is general agreement that we need more forests, no-one is addressing the growing body of regulatory risk that puts new planting in doubt. Why expand when there are rising land prices, regulatory uncertainties and potential controls on how much carbon one might claim, after perhaps buying land at full value on the assumption of one credit per tonne sequestered? The commercial forest industry might easily turn its back on the Climate Change Commission and the Government's expectations for the sector. It's not obliged to help.
Third, if He Waka Eke Noa is successful then of course trees on farms will be useful for offsetting methane levies. Assuming it measures the changes in carbon storage from one year to the next ('delta carbon'), farmers will be able to claim credits on land that was in forest in 1990, even though this is excluded from the ETS. And if those credits are tradable (why not?) prices for this land will jump, and there may be a sudden rush to become farmers.
Finally, there are 11 agricultural organisations and two Ministries committed to He Waka Eke Noa and 2,400 participants and two Ministries committed to the ETS. I have a mental picture of these two elephants lumbering across the veldt trying to escape a grass fire, while above them circle the Climate Change Commission and the Parliamentary Commissioner for the Environment giving two caws for right and one caw for left. If only I could draw.
---
---
Disclaimer: Personal views expressed in this blog are those of the writers and do not necessarily represent those of the NZ Farm Forestry Association.