NZFFA Member Blogs
Advertisement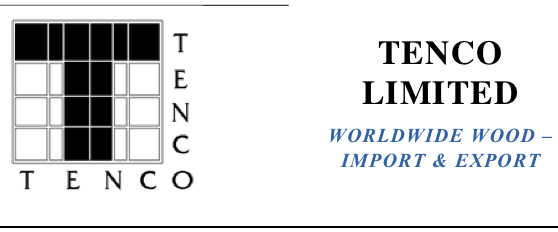 About Tenco
Tenco is one of New Zealand's largest exporters of forest products. We have built to this position since 1991 when the company was set up to export lumber to growing Asian export markets. Experience and reputation count; from small beginnings Tenco has become the largest independent exporter of New Zealand lumber and New Zealand's 4th largest log exporter. Tenco has a regular shipping program of their own log vessels and in combination with these and other ships currently calls at 7 New Zealand ports (5 North Island and 2 South Island).
Tenco buys standing forests. Tenco regularly buys smaller tracts of forest to harvest immediately or immature forests to hold until harvest time. A deal with Tenco is a certain transaction. The owner and Tenco will agree on a value of the tree crop and then Tenco will pay this amount to the owner either in a lump sum amount or on rate per volume unit out-turn from the forest depending on the nature of the tree crop.
Tenco is actively interested in buying harvestable forests or trees from areas including all the North Island (except the Gisborne and East Coast districts) and Nelson & Marlborough in the South Island .
If you own a forest in this area (16 years and older) and are ready to enter into this kind of agreement Tenco is interested to develop something with you.
Please contact: Josh.Bannan@tenco.co.nz
Work: +64 7 357 5356 Mobile: +64 21 921 595
www.tenco.co.nz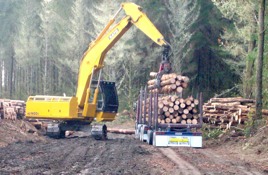 ---
Recent blogs:
Dean Satchell's blog
Saturday, January 08, 2022
I was an observer at the recent NZFFA Council meeting where Graham West's hand picked "Newsletter Group" put forward their proposal to hire a journalist at a cost of $14,000 for the first year. Their rationale is that a professional journalist is required to make our national newsletter more "professional" and "modern". The Council also considered a proposal to hire a general manager at a cost upwards of $60,000 per year. Worryingly, at the same time, we also heard that we're actually struggling to make ends meet. A declining membership will not continue to maintain the status quo, i.e. production of our quarterly journal and providing a Wellington head office for administrative support.
The proposal is to revive the Association by making us more professional. This would be funded by significantly increasing membership levies.
Seems to me we're at a crossroads. The question on my tongue is "do we need to be more professional?" Sure, I'd be the first to applaud hiring a general manager, so we can adequately represent the small forest grower in the levy space, but that's a Growers Levy matter. As a membership organisation, taking action to turn around our fortunes is commendable, but is in this case perhaps naive. We're not a professional organisation and never will be. We don't even have professional content in the Tree Grower, this is all provided by volunteers. That's how we operate.
A newsletter is simply a means for communicating current issues. Our national newsletter is now managed competently by our one professional employee, Liz at head office. She assembles current issues and events, and is now adding branch newsletter content (yep, again provided by volunteers), all at no cost to membership and with no need for a subscription increase. She doesn't need to be a journalist, the content comes from members. So is this good enough for our membership? We can afford this... so apart from the newsletter group is anybody complaining?
The newsletter group have their minds set on change and they will show us the way into a new era of professionalism. Yet they have not yet described to the Council why change is required. In their eagerness to spearhead change they do not appear to have asked themselves what the purpose of a newsletter is, beyond being a vehicle to showcase our professionalism to the outside world.
What do you think, is our national newsletter providing a useful membership service as it is, or do you want your membership levies raised for something with the promise of greater professional integrity? Perhaps you would also like to pay for journalists to write Tree Grower articles also? Your Councillor needs to know.
---
Denis Hocking's blog
Sunday, December 19, 2021
Opinion piece first published in Middle Districts Branch Newsletter October 2021
The ongoing debate on the pros and cons of forestry, and particularly permanent carbon sink plantings, versus farming, continues, but I think there are several points missing in the debate. In particular I'm concerned that protagonists seem to miss the following points:
Recent scientific assessments suggest that production forestry provides more effective greenhouse gas mitigation than permanent forest sinks.
Production forestry has long been a much better export earner than sheep and beef farming.
With new environmentally benign treatments dramatically improving durability and stability, future prospects for our mainstay, radiata pine, look very good.
Forestry, be it production or permanent sink, need not be limited to pine, but there are always exotic species that out-perform any indigenous species.
Good forestry is quite a labour intensive land use, but with seasonal flexibility.
Forestry has less impact on water quality than any other commercial land use.
Wood is providing industrial heat for an increasing number of factories.
I'll start by stating that I am not a fan of carbon sink forestry, and although I collected, and still have, my pre-1990 NZUs, (carbon credits), allocation, I have not registered any of my 30ha. of post-89 plantations in the ETS. I grow trees primarily for wood, not carbon, though I have no problem with the new carbon regime based on averaging for production forestry.
However my interest was roused by a recent paper published in "Nature Communications", which in turn follows on from earlier IPCC publications in 2007 and 2019, all suggesting that production forestry is more effective than permanent sinks at mitigating GHG emissions. To quote from the abstract of the "Nature" paper – "GHG mitigation from harvested stands typically surpasses unharvested stands. Commercial afforestation can deliver effective GHG mitigation that is robust to future decarbonisation pathways and wood uses".
This probably won't be the last word on the subject, but I think it should raise some questions about current Government policy. Should there be stronger incentives pushing towards production forestry. Worth noting that all the existing permanent sink, pine forests could still be turned into production forests.
If production forestry fits better with climate change policies, then let's look at some of it's other benefits. Firstly it is a more effective export earner than sheep and beef farming, with, on average, twice the export value per hectare per year. Or, to rephrase that, it earns 2/3 of the red meat and wool proceeds from 1/3 of the area. This is not a recent development dependant on the Chinese log market; the then Forest Service economist M.B. Granger made this claim in the 1960s.
At the farm level I have certainly found forestry much more profitable than sheep and beef as have many, though not all, others.
However I do have concerns about the present direction of forestry. Currently I believe we are far too dependent on the Chinese paying ridiculous money for low quality logs, but I also believe that if we get our act together with an emphasis on quality, there is a great future in the trees. As mentioned in point 3, there have been recent developments in softwood treatment including acetylation (think vinegar on steroids) and treatment with furfuryal alcohol, (a common by-product of cooking carbohydrates such as starch I might add). These produce Accoya wood and Kebony wood respectively, both very durable and extremely stable forms of environmentally benign softwoods. In Europe they are being used to displace tropical hardwoods. And the really good news is that our radiata pine is the best wood in the world for these treatments. But -- the processors only want knot-free, clearwood, i.e. wood from pruned trees. Both are currently major customers at NZ clearwood mills, helping to keep pruned log prices stable and above the export log roller coaster. Ironically the Kebony process is owned by Norwegians, who use their copious supplies of pine for their lower grades but seek out our clearwood for the top grades.
Closer to home there is Abodo wood, which uses thermal modification to achieve similar ends.
New Zealand has a long tradition of pruning its trees to produce clearwood and I fondly remember the pruned log premium we received in the 1990s. Subsequently the premium has fluctuated but now we have further evidence that pruning does give us a good competitive advantage. Traditionally we have been the world leaders in pruning, buoyed by some early visionaries, our short rotations and also the species we grow. However our biggest problem at the moment is our major corporates giving up on pruning – guided by short sighted accountants in a long term industry.
Put all this together and I suggest that we have a proven and very positive industry especially if we take these opportunities to get our timber onto the top shelf as we have, very successfully, with our meat industry. I see no reason why much, possibly most, of an expanded forestry industry shouldn't be integrated with pastoral farming to everyone's advantage. I don't think the big problem will be loss of jobs and rural collapse; more likely another labour shortage. But then if all farm trainees were made familiar with planting spades, loppers and chainsaws they might find plenty of rewarding, seasonally flexible jobs on farms.

The views expressed here are my own and not necessarily those of the NZ Farm Forestry Assn.
---
---
Disclaimer: Personal views expressed in this blog are those of the writers and do not necessarily represent those of the NZ Farm Forestry Association.