Newsletter 135, August 2021

In this issue
Notices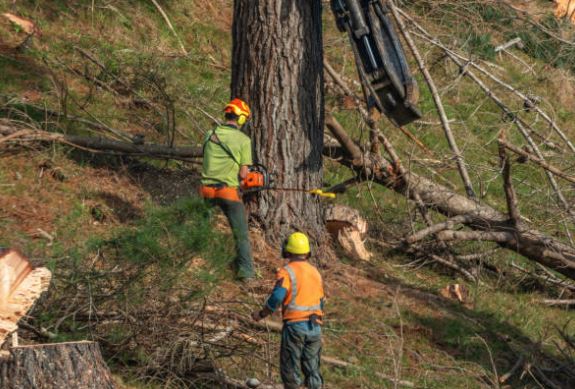 Anyone planting trees for carbon offsets outside the ETS?
Tim Payn of Scion is working with the sequestration team of He Waka Eke Noa, and they are looking for good case studies of anyone planting or managing vegetation for greenhouse gas offsets outside the ETS. Someone might be doing that in anticipation of credits under He Waka Eke Noa, or for 'green' certification under other programmes for carbon neutrality like Toitu Envirocare. Lake Hawea Station seems to be an example. Most members interested in offsets will already be in the ETS but if you are happily working outside it and would like to appear as a case study, contact Tim on Tim.Payn@scionresearch.com
Farm Forestry Awards - who do you suggest?
Nominations are open for the annual NZFFA awards that will be presented next year. It's time to cast your eye around the branch and think about who you might suggest. A nominee for the Farm Forester of the Year has to be a member, and 20% of the judging relates to their service to the NZFFA, but this does not rule out any good non-members providing you can sign them up and get them to host a field day before Christmas. Nomination forms are available on the NZFFA website and must be returned to head office by 1 November to be eligible, but judging will take somewhat longer. Hamish Levack has replaced Nick Seymour as judge of the north island award.
15 August 2021 closeoff: Survey of rural decision makers
This two-yearly on-line survey helps inform Landcare Research (and us) about what's happening to land around the country. It's designed to "build a better picture of decision-making at farm level, with economic, social and environmental data integrated to give information that will help shape land and water policies." Because we contribute the forestry questions and help promote it to our members, they give us a copy of the results which are always interesting. Pike Brown gave a rundown on the forestry part of the 2019 survey at the last NZFFA conference. This year Landcare tell us they are getting good numbers of responses, but could always use more. It's open to all farmers, foresters, growers or lifestyle block owners and there is a prize draw for participants. If you haven't seen it and want to take part, learn about it and sign up on this link. It closes on 15 August.
For more information on these events, they are posted on the NZFFA website »
Branch secretaries, please make sure you notify head office of any branch or action group events.
A forwarding solution for harvesting small forests
John Schrider and Jack Palmer
In the February Tree Grower we reported on a harvesting system using a Valtra agricultural tractor with a log trailer driven by power take-off. The second system evaluated is a harvesting…
TreeFarmer to help with woodlot harvest decisions
Graham West
TreeFarmer is the latest of a series of levy-funded projects aimed at improving a small-scale forest grower's woodlot harvesting experience. TreeFarmer does this by raising the grower's awareness of the problems and decisions they…
22 year old untended Cypress shows promise
Dean Satchell
Cypress plantations have traditionally been pruned and thinned to produce the "holy grail" of appearance products, clearwood lumber. Surprisingly, there is general consensus on how to produce cypress clearwood -…
The levy board is funding for three projects submitted by the NZFFA: equipment studies run by John Schrider, Treefarmer run by Graham West, and an update of the address database run by Howard Moore.
John is seeking equipment solutions suitable for harvesting small forests. He has already published two studies on the Forest Growers Research website; the first on the use of VALTRA tractors as forwarders, and the second on using MAN Bush Trucks as forwarders. He has a couple more in mind around production thinning, for example the T-winch or other portable winches, but he wants input from members about what sort of equipment they think could be really useful. There are funds available for these equipment studies, so contact him on john.schrider@forme.co.nz if you have suggestions.
Graham has developed the Treefarmer tool to help small forest owners plan harvesting. He is in the process of extending this to include forest establishment, so that you can plan a forest, see how it might be harvested, then adjust one thing or another until you find the best outcome. He has just negotiated access to several 'productivity layers,' which are information overlays that show how well different species will perform on the site. It's not fine-grain information but it's useful. Rainfall and temperature layers will be added later, if Graham can get access. Since this tool uses real time information accessed from Scion, NIWA, LINZ etc, it is as up-to-date as can be. Try it out and tell a friend.
Howard has worked out how to update the forest owners' address database (in theory at least) and is about to invite tenders. The spreadsheet has about 30 columns and 43,000 rows, and as far as we can tell drifts out of date at around 6-8% a year, which means it should be updated every 4-5 years. One may question how long NZ Post will continue to deliver mail but at present it's useful to have it. If you are gung-ho working with satellite imagery, cadastral overlays and spreadsheet management give him a call on howard.moore@outlook.co.nz.
Jason Wilson, new boss of Te Uru Rakau.
Jason Wilson, who was in charge of the forestry sector Industry Transformation Plan, has been appointed as the new Deputy Director-General, Te Uru Rākau – New Zealand Forest Service.
Graham West congratulated him on his new role. "We're delighted with your appointment to TUR. We have several aims in common, particularly the promotion and support of small scale forestry to address environmental and economic goals. We're watching the development of He Waka Eke Noa and the Industry Transformation Plan with some interest. But we're disappointed in the delays faced by farm foresters and their consultants in trying to register forest land under the ETS. Since forestry is one of the major planks of the country's climate change response, we need to find a way to simplify this. That said, we very much look forward to a useful working relationship, and will be happy to assist where we can."
Forestry extension with Te Uru Rakau?
In order to achieve climate goals Te Uru Rakau is working on policies around advice and support on afforestation with natives and alternative species. A small group led by Hamish Levack is talking to them about helping landowners understand what that might involve.
We've found they're keen to work with us and others on field trips, workshops and discussion groups, and mentoring networks that can showcase 'model' forestry operations.
We have several ideas on how we might help but as usual we are strapped for cash. Although we'd expect TUR to meet all of the costs (since it's their problem) we know from experience that's unlikely. Accordingly we are applying to the levy board for a grant in case we need money to take part alongside TUR and Beef+Lamb. Grant applications will be judged later in the year for funding in 2022.
Working with TUR on forest extension looks like a good way to contribute, build our profile and gain more members.
Dothistroma is a needle blight that affects the health and growth of pine trees. Each spring and summer, affected forests around New Zealand are aerially sprayed with a copper fungicide to control the disease.
The Dothistroma Control Committee (DCC), a sub-committee of the NZ Forest Owners Association Inc (NZFOA), coordinates this spray programme on behalf of all forest owners. The Committee is concerned that forest owners or managers of small blocks may overlook the presence of the disease in their forests until serious damage to the stands has occurred. In addition, untreated stands create a source of infection to neighbouring forests.
The Committee's services are available to all forest owners - large or small, to ensure the best control of the disease in the most cost effective manner.
The DCC purchases bulk supplies of copper fungicide at competitive rates on the world market; purchases spray oil; and contracts aerial application of the spray.
The Committee, which is non-profit making, is also responsible for monitoring the programme and reviewing new research and developments that might improve the programme. The DCC members are from major forest growers, Farm Forestry Association, Te Uru Rakau and Scion.
In order to ensure that the most competitive flying rates are received, the Committee requires requests for spraying to be made by late-August of each year.
If assistance is required to assess levels of infection, you should contact one of the NZ Forest Owner's Association approved Forest Health Surveyors, a Registered Forestry Consultant, or someone trained in Dothistroma assessment.
Forest owners are urged to act promptly so that their forest can be scheduled on the work programme for this season. For enquiries or assistance with spray programmes contact: The Secretary, Dothistroma Control Committee, P O Box 1035, ROTORUA Phone: 0274885940 don@hrml.co.nz
---
President: Graham West westlanduse@gmail.com

Newsletter editor: Dean Satchell dsatch@xtra.co.nz

National Office: Liz Chamberlain admin@nzffa.org.nz Phone: 04 4720432

Members
The members area of the NZFFA website can be accessed by using your email address and password to log in. Your email address MUST be the address you have provided to NZFFA for your subscription (which happens to be the one this newsletter was sent to...).
If you don't have a password or can't remember it, you can get one very easily. Just follow the instructions here. Any problems logging in then email me.
Dean Satchell, website administrator
e-Newsletter
If you are receiving this e-newsletter and don't want to, please notify NZFFA by replying.

Disclaimer: Personal views expressed in this newsletter are those of the writers and do not necessarily represent those of the NZ Farm Forestry Association.