August, 2021
Advertisement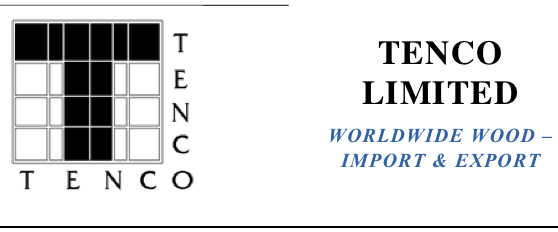 About Tenco
Tenco is one of New Zealand's largest exporters of forest products. We have built to this position since 1991 when the company was set up to export lumber to growing Asian export markets. Experience and reputation count; from small beginnings Tenco has become the largest independent exporter of New Zealand lumber and New Zealand's 4th largest log exporter. Tenco has a regular shipping program of their own log vessels and in combination with these and other ships currently calls at 7 New Zealand ports (5 North Island and 2 South Island).
Tenco buys standing forests. Tenco regularly buys smaller tracts of forest to harvest immediately or immature forests to hold until harvest time. A deal with Tenco is a certain transaction. The owner and Tenco will agree on a value of the tree crop and then Tenco will pay this amount to the owner either in a lump sum amount or on rate per volume unit out-turn from the forest depending on the nature of the tree crop.
Tenco is actively interested in buying harvestable forests or trees from areas including all the North Island (except the Gisborne and East Coast districts) and Nelson & Marlborough in the South Island .
If you own a forest in this area (16 years and older) and are ready to enter into this kind of agreement Tenco is interested to develop something with you.
Please contact: Josh.Bannan@tenco.co.nz
Work: +64 7 357 5356 Mobile: +64 21 921 595
www.tenco.co.nz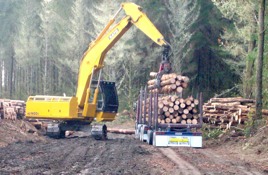 Forest Owners welcome Te Uru Rakau appointment
The Forest Owners Association says the appointment of Jason Wilson to head Te Uru Rākau – New Zealand Forest Service, is absolutely appropriate for the huge challenges and opportunities facing the forest industry in its key role of enabling New Zealand to meet both climate change and economic targets.
Forest Owners Association President, Phil Taylor, says Jason Wilson's current role of leading the Forest Industry Transformation Plan demonstrates the government appointment is not a 'business as usual' selection, but is based on a sharp appreciation of the combination of imminent rapid economic growth of the forest industry, driven by climate change combating products on one hand, and the carbon sequestration ability of plantation forests on the other.
"That said, our key industry role is to produce logs for processors here and overseas. We need to know we have Te Uru Rākau watching out for our priorities and interests, from the need to have pest free logs delivered to the international markets, to helping us communicate the virtues and possibilities of forestry to the public at large.
Phil Taylor says he wants to pay tribute to the contribution made by the acting head of Te Uru Rākau Henry Weston.
"In our Association dealings with Henry, we always found him to be an exceptionally able industry champion who got things done. I hope that he will be available to continue to make his valuable contributions to Te Uru Rākau and the industry."