NZFFA Member Blogs
Advertisement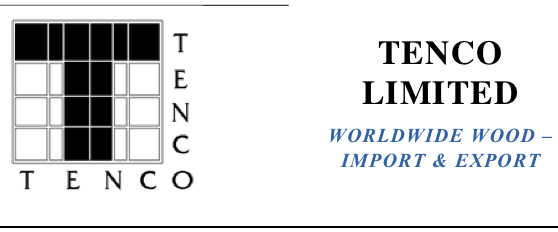 About Tenco
Tenco is one of New Zealand's largest exporters of forest products. We have built to this position since 1991 when the company was set up to export lumber to growing Asian export markets. Experience and reputation count; from small beginnings Tenco has become the largest independent exporter of New Zealand lumber and New Zealand's 4th largest log exporter. Tenco has a regular shipping program of their own log vessels and in combination with these and other ships currently calls at 7 New Zealand ports (5 North Island and 2 South Island).
Tenco buys standing forests. Tenco regularly buys smaller tracts of forest to harvest immediately or immature forests to hold until harvest time. A deal with Tenco is a certain transaction. The owner and Tenco will agree on a value of the tree crop and then Tenco will pay this amount to the owner either in a lump sum amount or on rate per volume unit out-turn from the forest depending on the nature of the tree crop.
Tenco is actively interested in buying harvestable forests or trees from areas including all the North Island (except the Gisborne and East Coast districts) and Nelson & Marlborough in the South Island .
If you own a forest in this area (16 years and older) and are ready to enter into this kind of agreement Tenco is interested to develop something with you.
Please contact: Josh.Bannan@tenco.co.nz
Work: +64 7 357 5356 Mobile: +64 21 921 595
www.tenco.co.nz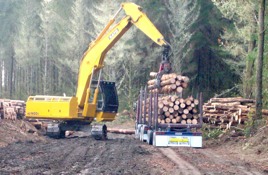 ---
Recent blogs:
Wink Sutton's Blog
Tuesday, November 28, 2006
As all of us in the forestry sector know, maturing plantations are carbon sinks and remain as carbon reservoirs when harvesting begins, provided the plantation continues to be sustainably managed. Wood use is not only environmentally friendly but also very energy efficient. If the wood remains in a solid state, wood use increases the size of the carbon reservoir.
Because of its potential contribution for reducing control greenhouse gas, we might expect plantation investment to be encouraged and there would be a greater advocacy for an increased use of wood. Not so. The area of new plantings is now less than the area of plantations being converted to other land uses.
Wood versus steel and concrete
We have many apartments, stadiums, airports and commercial buildings being built of steel and concrete, with minimal amounts of wood. Both steel and concrete, or rather the cement content of concrete, require more energy for their manufacture than wood.
In addition to the energy required to manufacture both steel and cement the primary processes involved also add to atmospheric carbon dioxide.
Steel is made from iron that begins as iron oxide. On reduction, this produces iron and carbon dioxide. Cement is made in by heating clay and limestone together – limestone is a fossil carbon, calcium carbonate. In this process, which involves a kiln heated to 1500 °C, limestone is reduced to calcium oxide to form an aluminosilicate mixture. Carbon dioxide is a by-product and is released into the atmosphere. This carbon dioxide is not reabsorbed when cement is used in concrete – concrete is a mixture of calcium aluminate and calcium silicates.
The most important difference
Could the world reduce the release of fossil carbon dioxide by reducing the use of steel and concrete and increasing the use of wood? If we ignore that much less energy is required to process wood, a major question still remains.
Does wood, on burning or decay, become a greenhouse gas? By using more wood are we simply delaying the atmospheric release of carbon?
It is true that the carbon in wood eventually becomes atmospheric carbon dioxide and is identical to that from fossil fuels, metal oxides and limestone. However there is a very important difference. The carbon released from fossil fuels remains, for millions of years, a permanent addition to the atmosphere. Provided the wood comes from a sustainably managed forest an equivalent amount of carbon is removed from the atmosphere within a few years to grow more wood. The carbon from wood use should be treated differently from that of fossil fuels.
In other words, wood use recycles atmospheric carbon. The use of fossil fuel, together with the reduction of metal ores and the production of cement, permanently increases atmospheric carbon.
Advocacy for forestry and wood use would be more effective if wood use and plantation management was presented as a solution to the problem of increasing atmospheric carbon. Climate change spokesman for the NZFFA Denis Hocking notes that he has been pushing these arguments to the government, but the more pushing the better. New Zealand may have signed the Kyoto protocol to control greenhouse gasses but it is becoming obvious that the nation will be unlikely to hold greenhouse gas levels below those agreed for the first commitment period.
Wink Sutton is Patron of the NZFFA
---
---
---
Disclaimer: Personal views expressed in this blog are those of the writers and do not necessarily represent those of the NZ Farm Forestry Association.