Painted Apple Moth (Teia anartoides)
From Biosecurity 43, May 2003.
The core painted apple moth (PAM) zone has been progressively reduced from an area of 8,500 hectares and is currently (at mid-April) about 6,600 hectares. There has been only one hotspot identified outside of the core zone, at Hobsonville.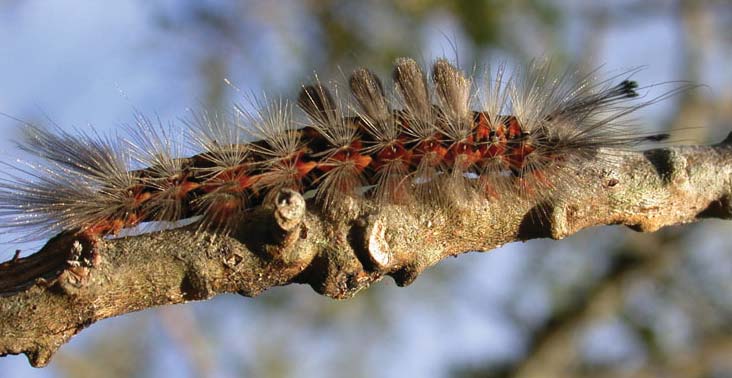 Recent trapping results for the first time have indicated no moth trap catches at Waikumete Cemetery, an area of persistent infestation, where extensive vegetation removal has been required to complement the aerial spraying.
Between 19 February and 4 April more than 18,000 sterile male moths have been released. These releases occurred at Waikumete Cemetery, Hobsonville and Ranui.
About 15 percent of the sterile moths were recaptured in the trapping programme. Some sterile male moths have been captured up to 9.5 kilometres from the site of their release. Current monitoring indicates that 90 sterile male moths are present in the wild for every one wild male moth.
Peter Thomson, Director MAF Forest Biosecurity
&nbsp