Summerhill recreational farm - More than a farm and a forest
Ian Nicholas, New Zealand Tree Grower May 2011.
David, Cloie and Gabrielle won the Husqvarna North Island Farm Foresters of the Year award this year and a more detailed description of this is here.
David and Cloie Blackley have owned their property at Welcome Bay Tauranga since 1961 with forestry planting starting soon after. Their daughter Gabrielle Walton, a landscape architect and Bay of Plenty branch president, has been very involved in the forestry development which has led to a delightful property with a mix of species and ages.
David was always thinking outside the square. He tested agroforestry systems in the early 1970s, but because of top-outs and poor form, the stand was felled for the export market after 18 years and replanted. David also established kiwifruit and avocado orchards in the late 1970s and early 1980s, using his hay paddocks.
Steep weed-infested paddocks were planted in radiata pine in 1963 and harvested in 1989. David estimated the forestry return was 60 per cent above what grazing would have returned over the same period. The logged area of 56 hectares was replanted in pines in a joint venture with Gabrielle and husband Andrew.
Recreational farm
In 2004, a total of 130 hectares of the property became known as Summerhill Recreational Farm. Its elevation provides spectacular views from Waihi Beach in the north, across Tauranga and Mount Maunganui, the Bay of Plenty to Cape Runaway in the east.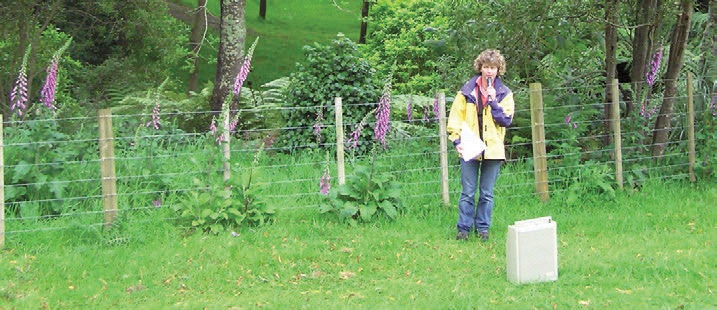 The farm is at an altitude of 250 metres above sea level, with cool summers and mild winters. It is a mixture of open pasture, mature exotic trees, and remnant native forest. At the southern end of the farm is an avocado orchard. All these trees have been planted over a period of 30 years. There are several streams and a dam with an associated pond. It includes expansive views, picnic areas, specimen forests, and a single track for mountain bikers as well as challenging trails for all levels of walkers.
Tracks are well marked. The network follows a livestock trail, farm and forestry tracks and a purpose built track is being added via keen volunteers at working bees. Currently about 20 km are available for the enthusiastic route finder. Tracks can be steep and are slippery after rain. Mountain biking is more cross-country style providing challenge for all levels. Summerhill is a non-profit organisation, part of a registered charitable trust and all donations including voluntary work and materials help to develop the facility. A car parking area, toilet, shower and information hut are provided.
Ecological corridor
The forestry plantings cover a diverse range of species. Since the original pine forestry many species have been added such as redwood, lusitanica, blackwood and eucalypts. In 1997 riparian retirement was undertaken with Environment BOP. David also established some Paulownia tomentosa which he is now using for boat building. Further plantings of P. fortunii and P. fargesii have also been established.
As a golf course and subdivision were being developed in the area above and because the stream drains into the Tauranga Harbour, Summerhill was able to get Regional Council assistance in fencing off the forest and to plant the riparian area. They now have an ecological corridor from the original isolated piece of bush to their boundary. Poplars were planted around skid sites as poles were easy to push through the rubbish and to provide deciduous view-lines and a short rotation harvest if houses went on the skid sites.