Red needle cast
Needles have distinct olive or olive with black resinous bands in initial stage.
Needles turn yellow and then red-brown
At the yellow stage, can be very difficult to differentiate between Cyclaneusma needle cast
Needles remain rigid, but are easily removed from branch
The entire tree crown may be affected
Symptoms are rare during summer
Symptoms may start any time between March and September
Needles are cast or blown off the branch within a few months of symptoms
After the needles are cast the tree crown appears very thin
Peak disease occurs from July–September, depending on the region
Affects trees of all ages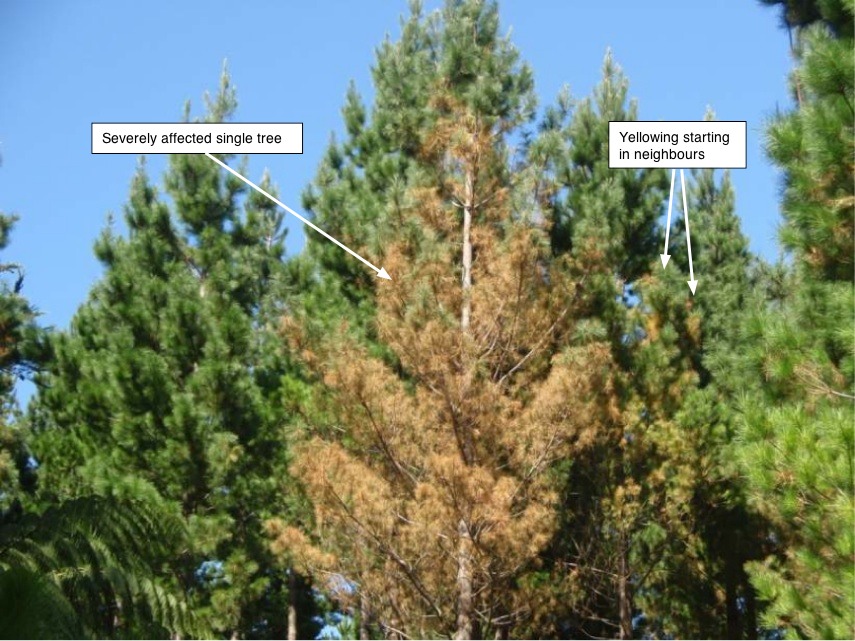 Stand affected by red needle cast. Note uniform severity and varying stages of disease development.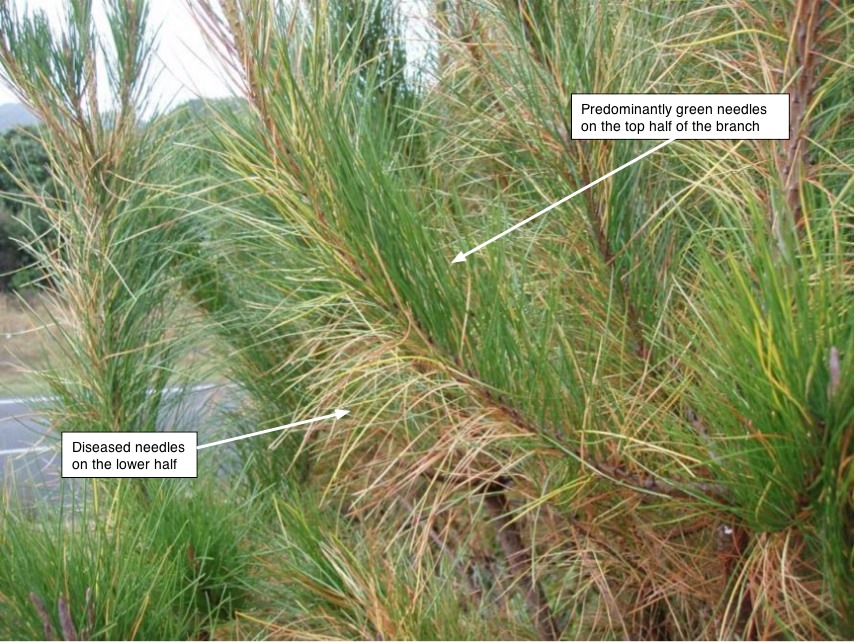 Early symptoms, yellow and brown needles

More advanced symptoms, nearly all needles turning red-brown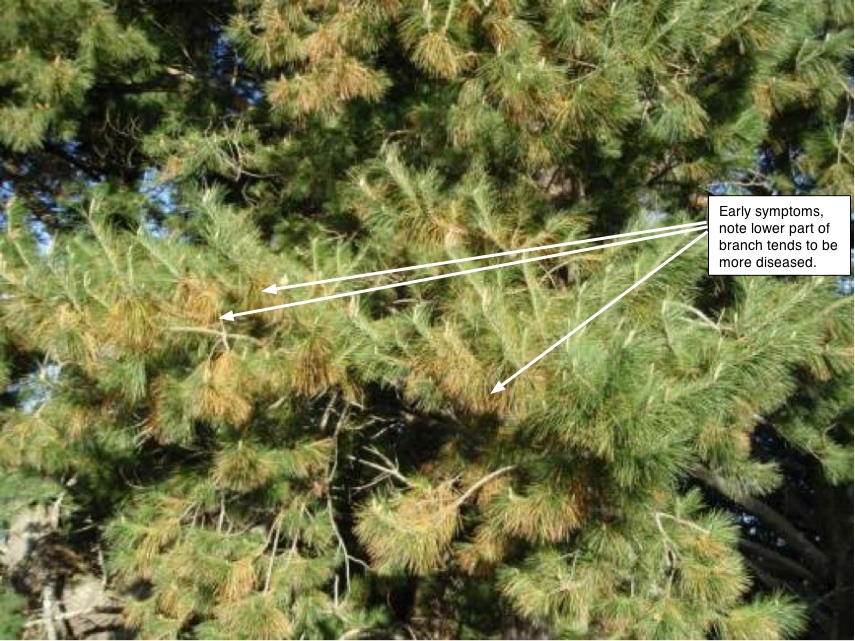 Branch in late August (mottled yellow needles starting to develop)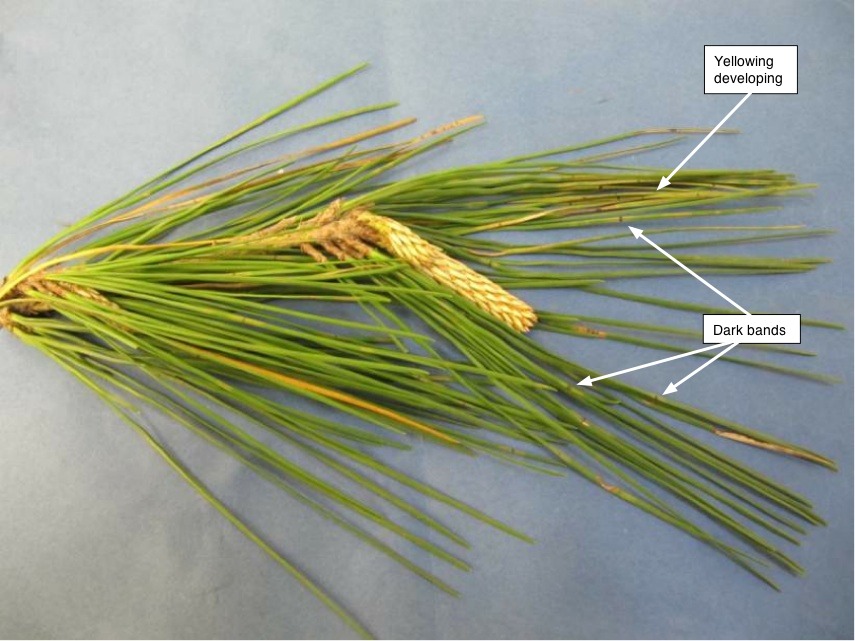 Black banding which may be apparent at the onset of RNC (common on top right needles)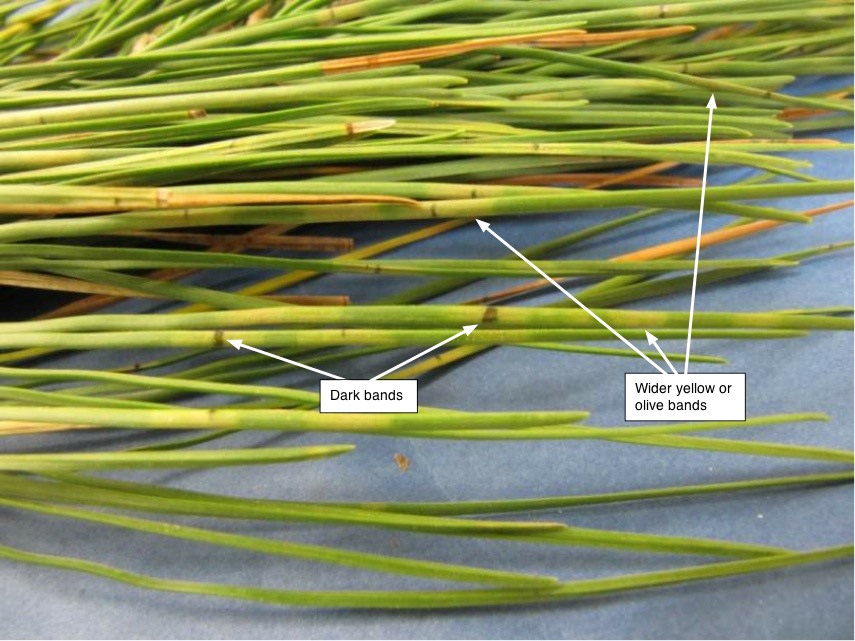 Close up view of black banding, within a larger yellowish or khaki/olive coloured band, typical of the onset of RNC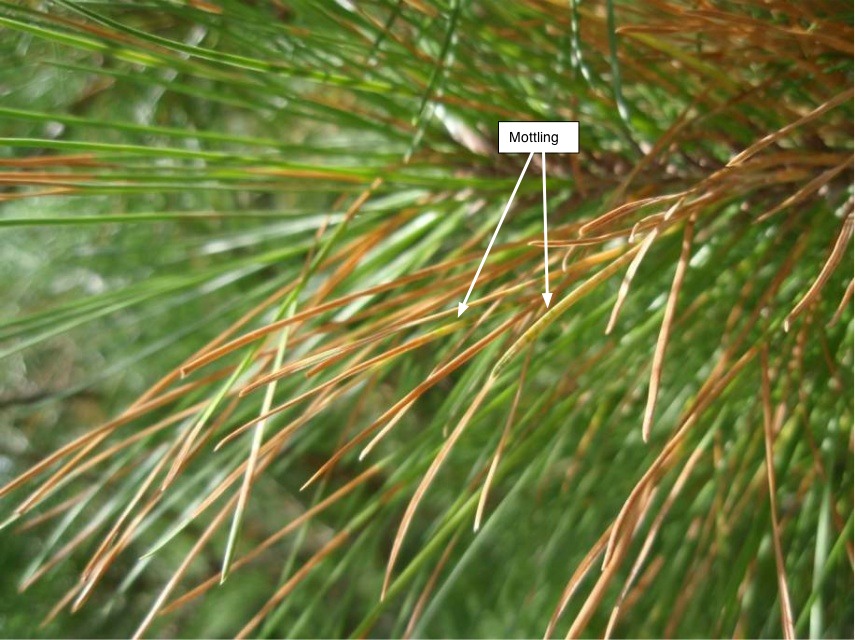 Primarily red needles, but some yellowing and mottling has occurred (see arrows).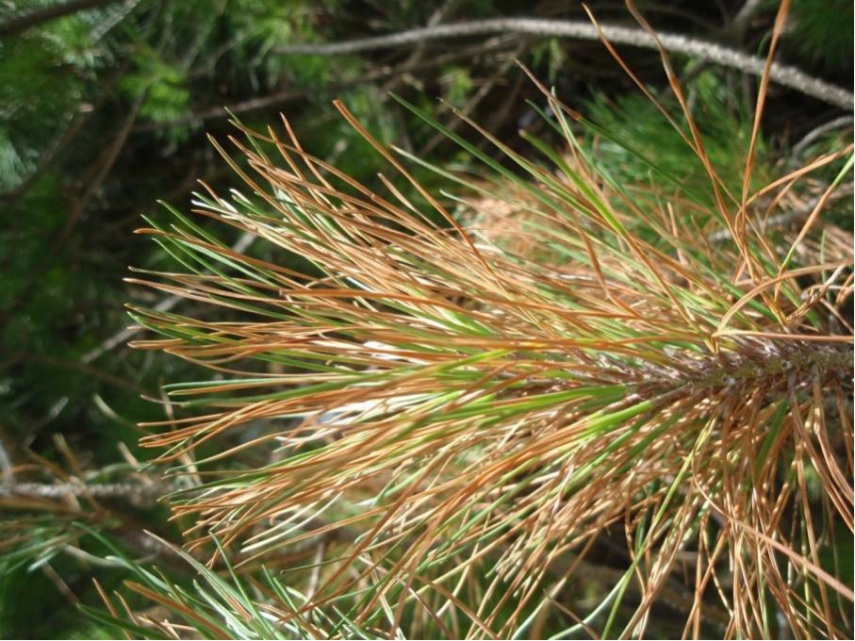 General view of previous photo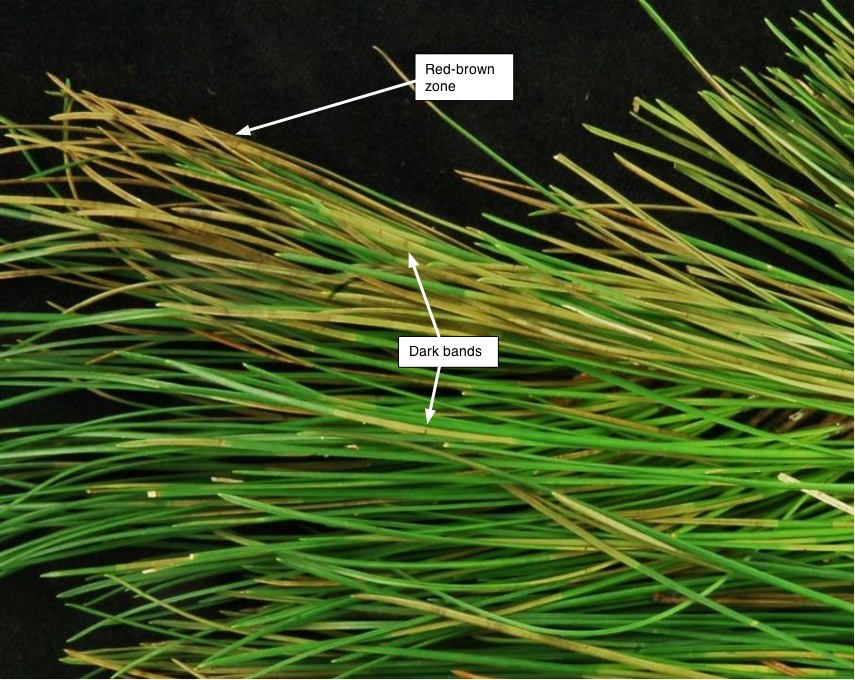 Various stages of development of RNC from khaki to brown/red.
&nbsp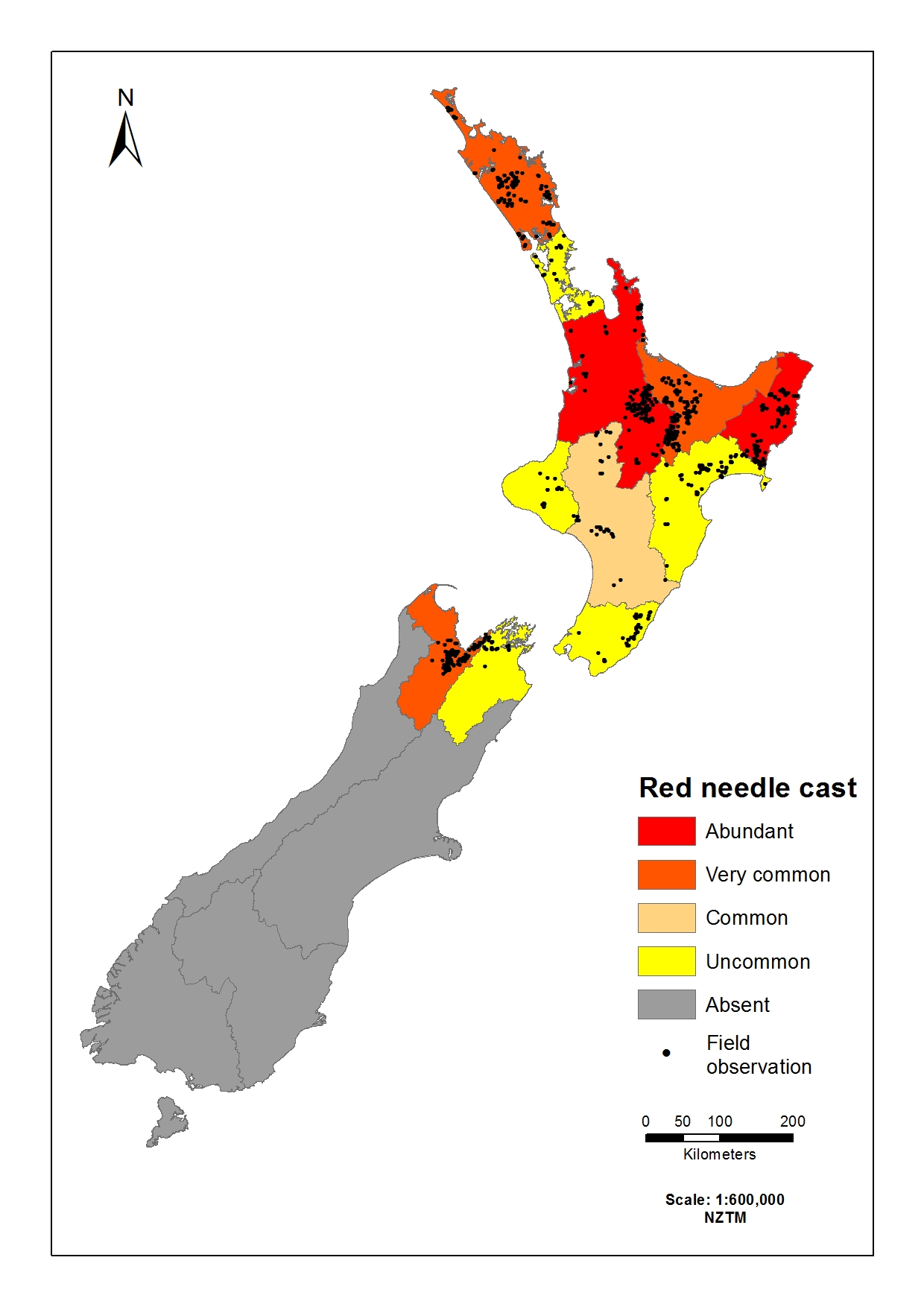 &nbsp