Elm leaf spot caused by Phloeospora ulmi
Scion is the leading provider of forest-related knowledge in New Zealand
Formerly known as the Forest Research Institute, Scion has been a leader in research relating to forest health for over 50 years. The Rotorua-based Crown Research Institute continues to provide science that will protect all forests from damage caused by insect pests, pathogens and weeds. The information presented below arises from these research activities.
From Scion publication An Introduction to The Diseases of Forest and Amenity Trees in New Zealand,
Forest Research bulletin 220, G.S. Ridley and M.A. Dick 2001.

Species:
Phloeospora ulmi (Ascomycete anamorph)

Common name:
None

Country of origin:
Northern Hemisphere

Host(s):
Ulmus glabra and other Ulmus spp.

Symptoms:
Causes irregular brown spots (Fig. 47).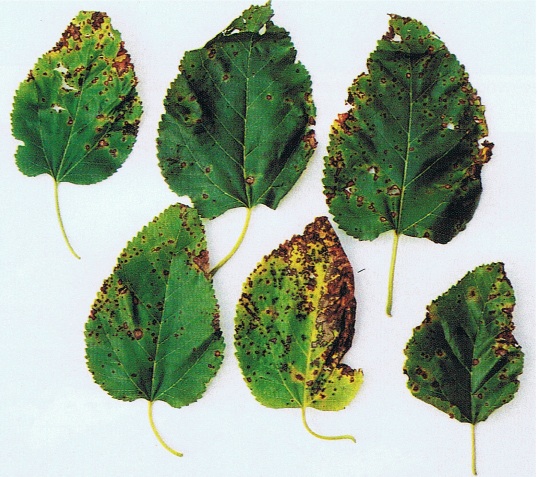 Fig. 47: Irregular brown spots on Ulmus glabra caused by Phloeospora ulmi

Disease development:
Unknown.

NZ distribution: It is found throughout the North Island of New Zealand. Its presence in the South Island is unknown.

Economic impact:
In Europe Phloeospora ulmi is considered common but unimportant.

Control: None.

References: Ellis& Ellis 1985; Smith et al. 1988; Spaulding 1961.
&nbsp
This information is intended for general interest only. It is not intended to be a substitute for specific specialist advice on any matter and should not be relied on for that purpose. Scion will not be liable for any direct, indirect, incidental, special, consequential or exemplary damages, loss of profits, or any other intangible losses that result from using the information provided on this site.
(Scion is the trading name of the New Zealand Forest Research Institute Limited.)