Symptoms observed in January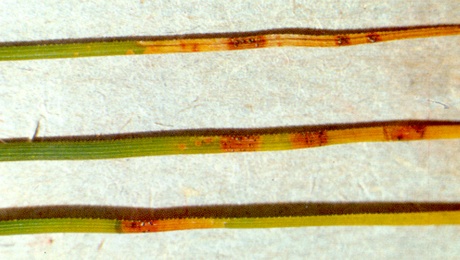 Dothistroma needle blight occurs all year, but first appears on current foliage about December.
Needles
Brick red bands on green needles with black spots usually seen within the bands. Needles die completely and are retained. Needles may wilt, but usually wither and turn brown/grey.
Incidence and severity
General distribution, almost every tree in affected parts, but tree to tree variation is apparent.
---