Dutch elm disease in Auckland, trapping programme 1998
From Forest Health News 74, May 1998.
We have finished this season's pheromone trapping programme to trap Scolytus multistriatus, the vector of Dutch elm disease. The traps were dismantled during 5-7 May and 4,246 beetles had been caught since the traps were placed during the first week of November. Two beetles were found to be carrying Ophiostoma novo-ulmi , the fungus that causes Dutch elm disease. One infective beetle was caught at Amey Rd in Remuera, the other at Auckland Domain which as the crow flies is about 1.6 km from Amey Rd. Both beetles were trapped on 23 December. One infected tree was found, again in Remuera, and the fungus was isolated from both 4-year-old and current wood. Results are promising (see below) although the reservoir of infection at Remuera is causing concern.
(Lindsay Bulman, Forest Research)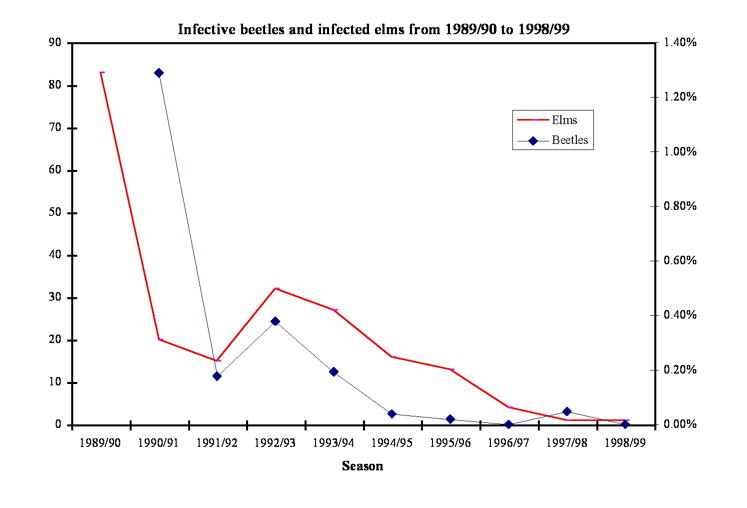 &nbsp