Dutch Elm Disease in Auckland, 1999
From Forest Health News 85, May 1999.
Lindsay Bulman and John Bain have finished this season's pheromone trapping programme for Scolytus multistriatus, the vector of Dutch elm disease. The traps were dismantled during 27-30 April and a total of 14,499 beetles were caught since the traps were placed during the last week of October. This is a considerable increase from 4,246 beetles caught last season. None of the beetles were found to be carrying Ophiostoma novo-ulmi, the fungus that causes Dutch elm disease. Over the last three seasons 21,236 beetles have been trapped in total and 0. novo-ulmi has been isolated from only two. One infected tree was found this season, in Papatoetoe, but the fungus was isolated from 4-year-old wood indicating an old infection rather than a recent one. The eradication campaign is progressing well (see graph below), the last elm with infection limited to the current wood was discovered back in the 1995/96 season.
(Lindsay Bulman, Forest Research)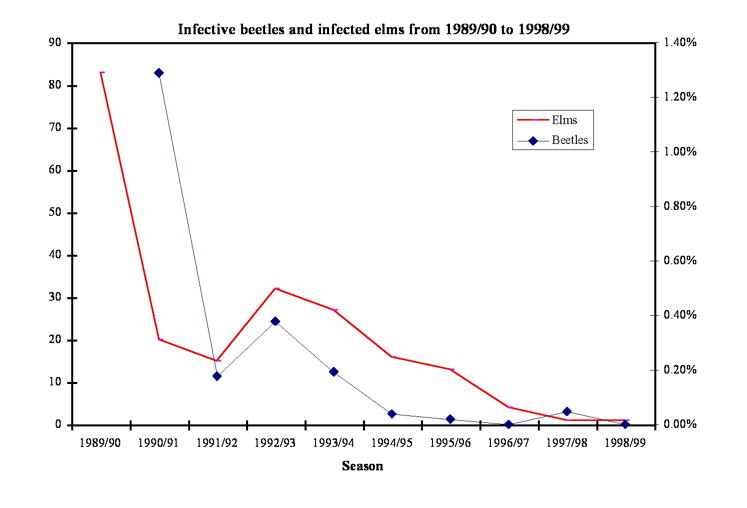 &nbsp