Look out for poplar sawfly, not known to be established in New Zealand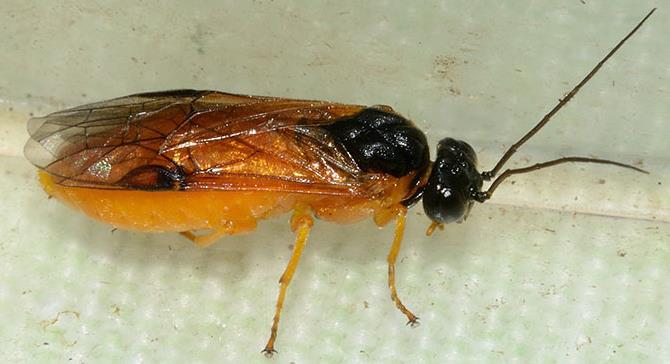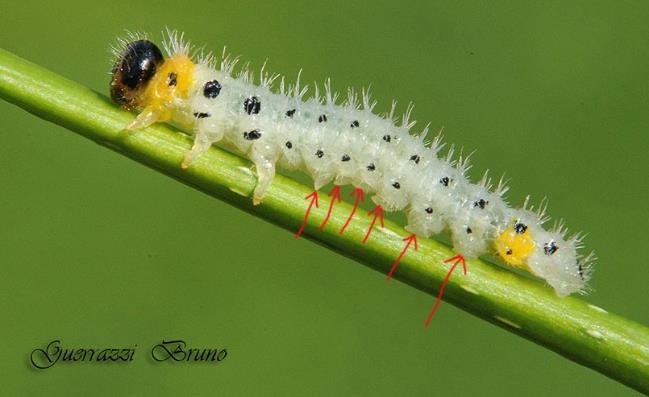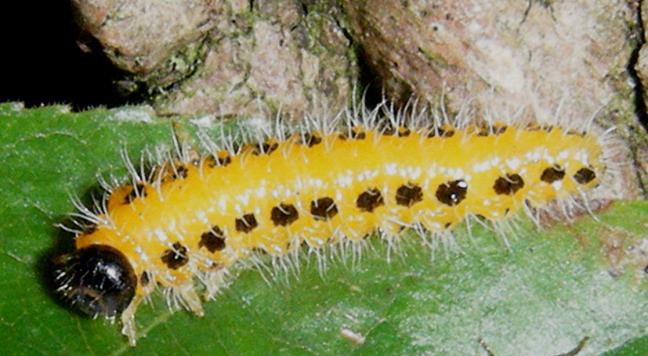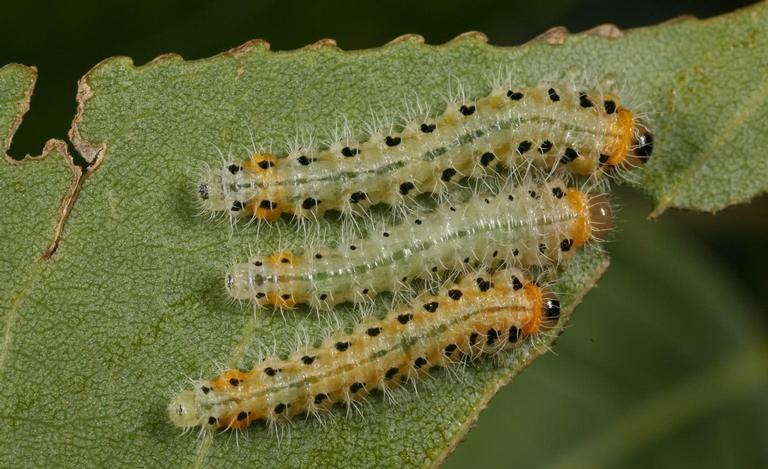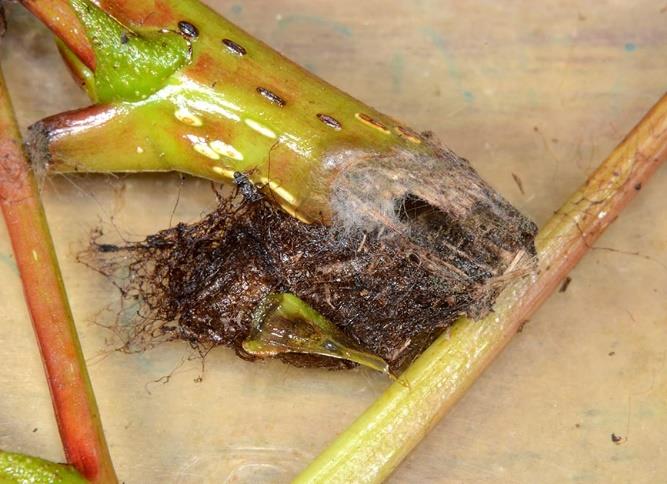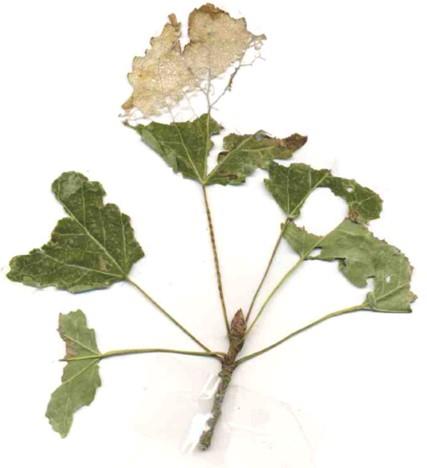 18 February 2019
Recently, a single poplar sawfly, Cladius grandis (Tenthredinidae), larva was detected in a gypsy moth trap in Dunedin. If you believe you have found poplar sawfly please call MPI on 0800 80 99 66.
What does a poplar sawfly look like?
6-9mm; overall reddish yellow, head and part of thorax black; wings yellowish hyaline strongly iridescent, venation reddish yellow.
up to 16mm; overall yellow with two lateral rows of black spots (dorsal much larger than ventral) and whitish hairs; head blackish and brownish except some yellow spots on the frontal part.
Hosts
Host plants include species from Family Salicaceae: Populus alba, P. balsamifera, P. canadensis, P. dilatata, P. monilifera, P. nigra, P. tremula, P. pyramidalis, Salix caprea (pussy willow).
Where to look?
eggs are deposited in a row in the leaf petiole, check for lines of elongate raised scars
leaves bearing eggs are likely to show signs of feeding by the first instar larvae
larvae feed gregariously and lie side by side on the underside of the leaf
Biosecurity Surveillance & Incursion Investigation Plant Health
Diagnostic & Surveillance Directorate