Gum Leaf Skeletoniser now in Rotorua
Scion is the leading provider of forest-related knowledge in New Zealand
Formerly known as the Forest Research Institute, Scion has been a leader in research relating to forest health for over 50 years. The Rotorua-based Crown Research Institute continues to provide science that will protect all forests from damage caused by insect pests, pathogens and weeds. The information presented below arises from these research activities.
From Forest Health News No. 224, April 2012.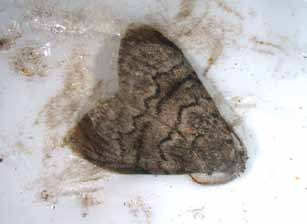 The gum leaf skeletoniser, Uraba lugens, continues to spread south through the Bay of Plenty region, with a recent pheromone trapping survey revealing that this serious eucalypt pest is now in Rotorua. Moths were found in two traps placed within the city, one in a small stand of eucalypts adjacent to Long Mile Road, the other in Whakarewarewa Forest near Radio Hut Road.
Belinda Gresham
This information is intended for general interest only. It is not intended to be a substitute for specific specialist advice on any matter and should not be relied on for that purpose. Scion will not be liable for any direct, indirect, incidental, special, consequential or exemplary damages, loss of profits, or any other intangible losses that result from using the information provided on this site.
(Scion is the trading name of the New Zealand Forest Research Institute Limited.)