Distribution and host list for Thaumastocoris peregrinus
Scion is the leading provider of forest-related knowledge in New Zealand
Formerly known as the Forest Research Institute, Scion has been a leader in research relating to forest health for over 50 years. The Rotorua-based Crown Research Institute continues to provide science that will protect all forests from damage caused by insect pests, pathogens and weeds. The information presented below arises from these research activities.
From Forest Health News 233, February 2013.
Thaumastocoris peregrinus, known as bronze bug, is an Australian sapsucker that feeds on foliage of Eucalyptus spp. initially causing leaf bronzing and eventually leading to leaf loss and often branch loss. A population explosion led to pest status in its native area in and around Sydney in 2001/2002. Subsequently it has spread to several new countries including South Africa in 2003, Argentina in 2005 and Italy in 2011. It was first found in Auckland, New Zealand in March 2012.
The bug has proven to be very adept at dispersing within the new areas it has reached. Since first reported in New Zealand, bronze bug has been noted from two new countries in Africa. It is now present in at least seven African countries and five in South America. Bronze bug has now been found in every major eucalypt growing region in the world apart from the USA.
In New Zealand it still appears to be confined to the city of Auckland but the infested area is growing with a current spread of at least 10 km. In addition, two host species previously not recorded have been noted (Table 1).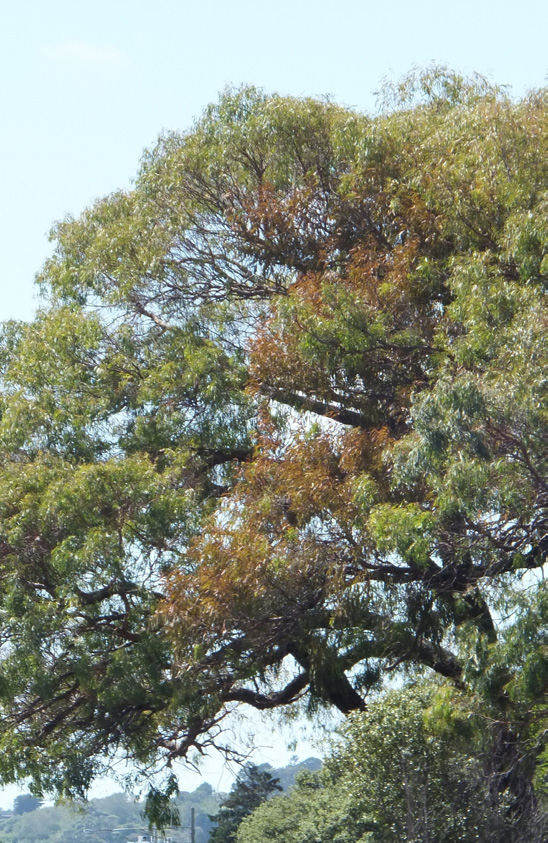 Considerable control efforts are underway in other countries, primarily using biological control with an egg parasitoid. New Zealand should be following suit, given the bronze bug's rapid dispersal and known deleterious effects on host trees. This is of particular importance in the face of our country's ambition to significantly increase eucalypt stocks, as exemplified by the recent New Zealand Dryland Forests Initiative. Six species have been identified for this programme, at least two of which are recorded hosts of T. peregrinus (Eucalyptus argophloia and E. camaldulensis).

TABLE 1: Reported hosts, including hybrids (those in bold considered preferred). Corymbia ficifolia and Eucalyptus leucoxylon are new hosts recognized in New Zealand.

Corymbia citriodora
Eucalyptus microcorys
Corymbia ficifolia
Eucalyptus nicholii
Corymbia henryi
Eucalyptus nitens
Corymbia maculata
Eucalyptus paniculata
Eucalyptus argophloia
Eucalyptus pauciflora
Eucalyptus benthamii
Eucalyptus punctata
Eucalyptus bicostata
Eucalyptus robusta
Eucalyptus botryoides
Eucalyptus saligna
Eucalyptus bridgesiana
Eucalyptus scoparia
Eucalyptus camaldulensis
Eucalyptus sideroxylon
Eucalyptus dorrigoensis
Eucalyptus smithii
Eucalyptus dunnii
Eucalyptus tereticornis
Eucalyptus globulus
Eucalyptus urophylla
Eucalyptus gomphocephala
Eucalyptus viminalis
Eucalyptus grandis
E. camaldulensis x bicostata
Eucalyptus largiflorens
E. camaldulensis x largiflorens
Eucalyptus leucoxylon
E. grandis x camaldulensis
Eucalyptus longirostrata
E. grandis x nitens
Eucalyptus macarthurii
E. grandis x urophylla
Eucalyptus maidenii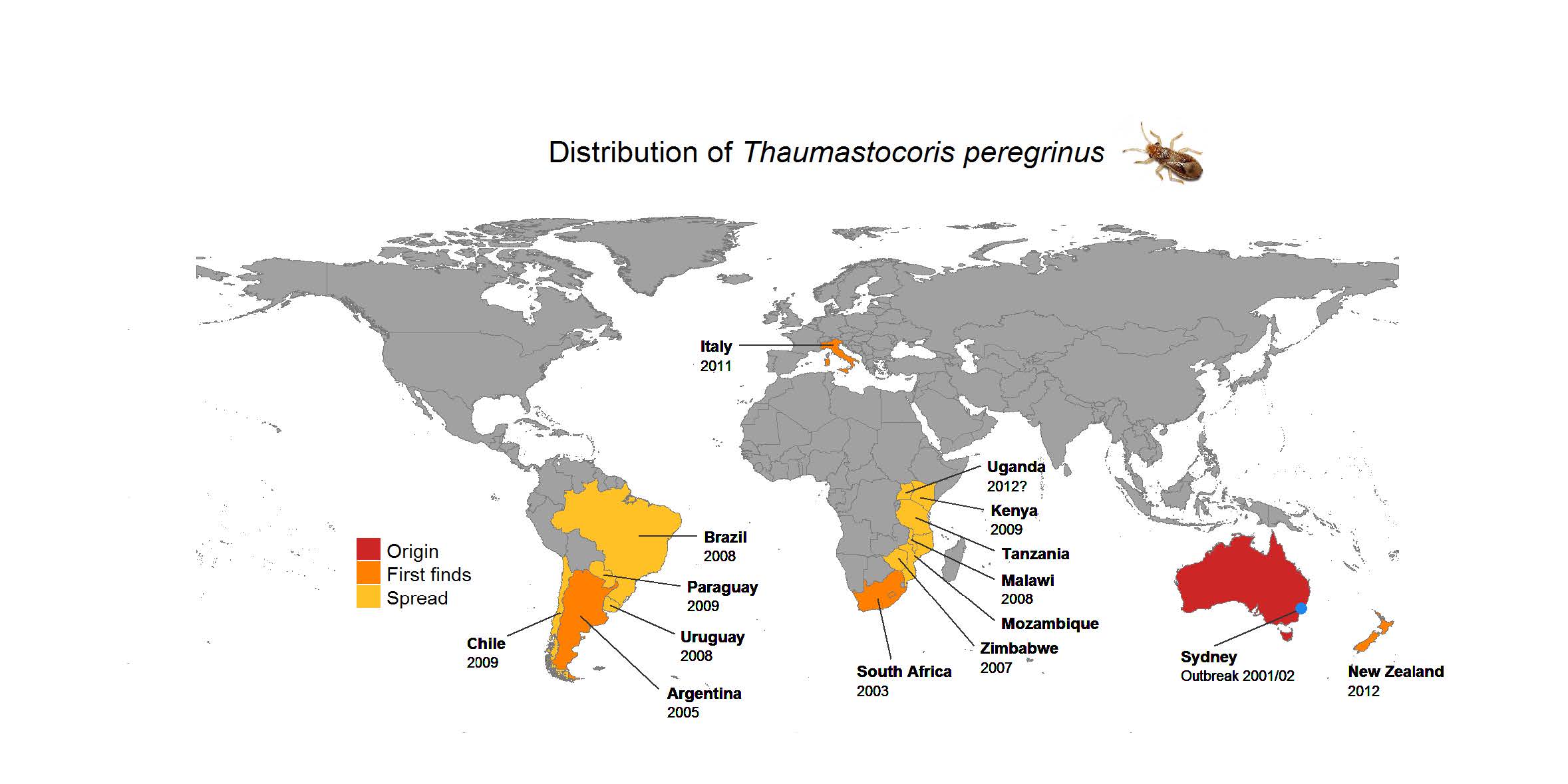 Stephanie Sopow and Martin Bader
&nbsp
This information is intended for general interest only. It is not intended to be a substitute for specific specialist advice on any matter and should not be relied on for that purpose. Scion will not be liable for any direct, indirect, incidental, special, consequential or exemplary damages, loss of profits, or any other intangible losses that result from using the information provided on this site.
(Scion is the trading name of the New Zealand Forest Research Institute Limited.)