A significant step for improved hardwood
Paul Millen, New Zealand Tree Grower November 2009.
The New Zealand Dryland Forests Initiative has planted its first eucalypt breeding population. This is a significant step towards producing genetically improved, New Zealand grown hardwood. Representatives from the project partners rolled up their sleeves to help plant over 4,000 durable eucalypts Euclayptus bosistoana on a two hectare drought prone block in Marlborough in October.
It was a great day for our supporters. It gave them the opportunity to look at early trial blocks of over 20 species that were planted on Robyn and John Cuddon's property more than five years ago. These breeding populations will be the foundation for genetically improving durable eucalypts by breeding for vigour, form, disease and frost resistance and improving their wood properties.
In order to assess and select for these factors, we are planting three breeding populations of E. bosistoana on three different sites, including Andrew and Ngaire Lawson's property in Marlborough's Awatere valley, a Marlborough District Council reserve site beside the Wairau River and the Martin property near Sefton, in North Canterbury.
A first for durable eucalypts
This is the first genetic breeding programme for durable eucalypts and the School of Forestry at the University of Canterbury is committed to the research and development potential of the project. There have already been two marketing studies completed by undergraduate students on the potential for durable hardwood, and these have confirmed there is significant demand in New Zealand.
The Agricultural and Marketing Research and Development Trust (AGMARDT) provided $80,000 for the initiative and general manager Stephen Macaulay helped put the first breeding trees in the ground. He says the project is closely aligned with AGMARDT's goal of developing and producing sustainable products for the agribusiness sector.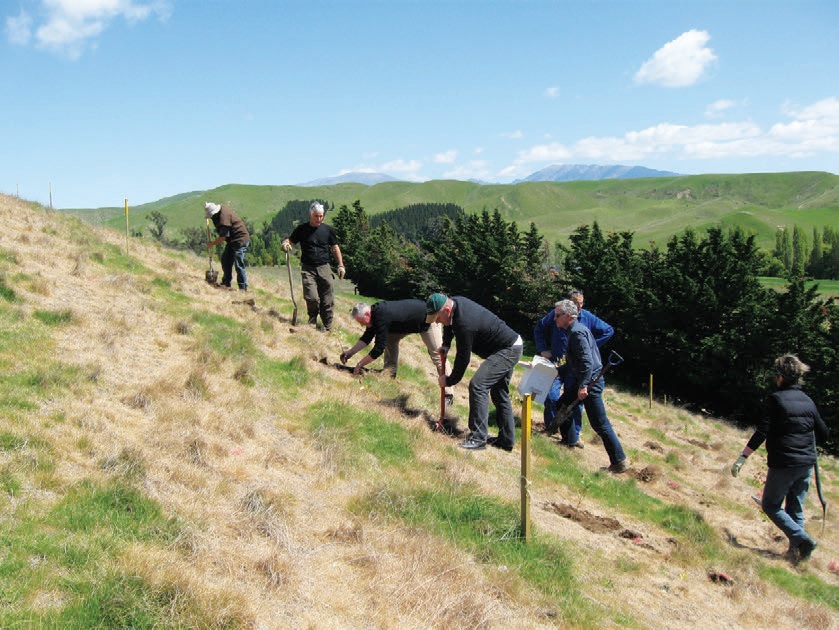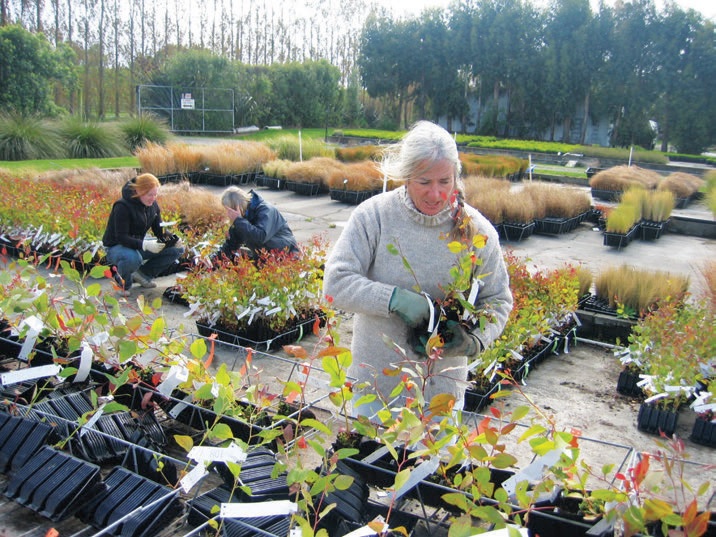 However funding is still a stumbling block, with the criteria of some government bodies making it ineligible for grants, despite the fact that our objectives are directly aligned with theirs. In October we made our third approach to the Sustainable Farming Fund, with a plea that the NZDFI be assessed as a special case, on the basis that we are planning to establish the foundation for a new sustainable land use and future primary sector industry.
As reported by Tree Grower in the past, our aim is to develop tomorrow's trees today. Our initial focus is to provide hardwood posts to replace treated pine in New Zealand vineyards. This not only provides a sustainable option for Marlborough's drylands, but also reduces the need for long term disposal of thousands of treated timber posts which, when broken, are a hazardous waste. Our long term goal is to produce a locally grown and sustainable substitute for imported tropical timber.
Cross-arms as well
Network lines company Marlborough Lines is also keen to be involved. Managing director Ken Forrest would like to see cross-arms on power poles made from New Zealand grown eucalypt in the future, rather than from imported hardwoods. The company has 50,000 cross-arms in Marlborough and a further 60,000 in Otago. They are considering the potential to invest in their own plantations, so as to become fully sustainable in producing their own eucalypt hardwood.
Project partners
Agricultural and Marketing Research and Development Trust, The New Zealand School of Forestry, Proseed, Marlborough Research Centre, Marlborough District Council, Marlborough Lines and Vineyard Timbers
Now we just need government to see that this project, although long term, is a great opportunity for New Zealand's agribusiness sector. Our project chairman, Shaf van Ballekom of Proseed NZ, would like the government to think long term. This vision should be of the New Zealand landscape in 20 years time being planted with a diversity of woodlots and plantations of genetically improved species providing durable posts, poles and timber to local industries. It is complimentary to everything Marlborough and New Zealand represents, which is sustainable, high quality production. Our website is up and running, so for information visit www.nzdfi.org.nz.