Husqvarna South Island Farm Foresters of the Year 2012 - Dennis and Margaret Larsen
Author not published, New Zealand Tree Grower May 2012.
Farm foresters have a keen interest and love of trees, but plant them for various reasons. Many have small blocks of diverse species, which provide great environmental and amenity value to their properties. However there are fewer with large scale production forests which will provide a significant income stream in the future. This year's winners of the Husqvarna South Island Farm Foresters of the Year have established significant plantings of well-tended commercial forest species on their rolling hill country farm near Lawrence in South Otago.
Dennis and Margaret Larsen farm at Tuapeka Flat, five kilometres from Lawrence. They purchased the initial 480 hectares property in conjunction with an equity partner in 1981, having moved from a dairy farm background in Taranaki. Natural fertility was limited and soils are thin in some areas with shale rock near the surface. The farm has many steep faces and gullies, and tunnel gulley erosion was a serious problem in the many steep gullies. In 1993 Dennis and Margaret bought a further 130 hectares of adjoining land, and in the first 10 years they doubled the number of paddocks.
The farm
The majority of the farm is now in improved pasture with manuka and scrub on some of the steeper faces. Gorse was a significant weed all over the farm, but now with increasing fertility, thistles are the problem. The bulk of the farm faces north and is subject to dry conditions, with average rainfall of 700 mm. There are heavy frosts and snow may cover the land once or twice a year.
The property lies between an altitude of 75 metres and 400 metres, with considerable exposure on the ridges at the higher altitudes. Dennis and Margaret run 3,000 to 4,000 Perendale cross ewes, along with 1,200 hogget replacements. They also have 70 to 100 cattle, 18 months old, as trading stock. Stock numbers are flexible from year to year depending on climatic conditions. Dennis and Margaret run the property by themselves with contractors being employed to carry out some farm activities.
Community activity
Dennis has been a long time member of the South Otago Farm Forestry branch, having been its treasurer for much of that time. Both Dennis and Margaret have taken an active part in the community. They have been awarded several local forestry awards.
Dennis is an active member and participant in the Milton-Lawrence farm forestry discussion group which was started by the late John Edmonds. This group still meets monthly and provides inspiration and knowledge to participants, and the wider community.
Forestry development
Very few trees were present when the property was first purchased. The significant problem of tunnel gulley erosion led to the planting of poplars and willows using the grants provided by the Otago Catchment Board in the early 1980s. Once these encouragement grants finished the Larsen's moved into woodlot plantings. The property lends itself to woodlots rather than shelterbelts, but the wide distribution of woodlots about the farm gives shelter to livestock.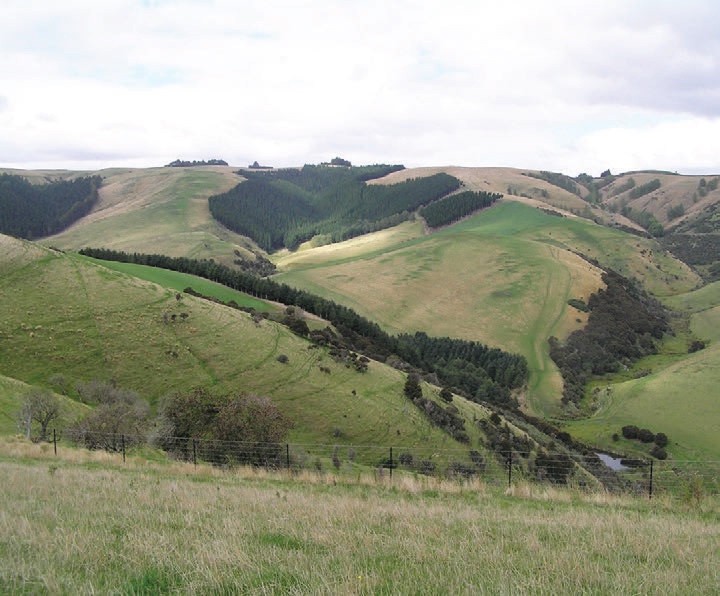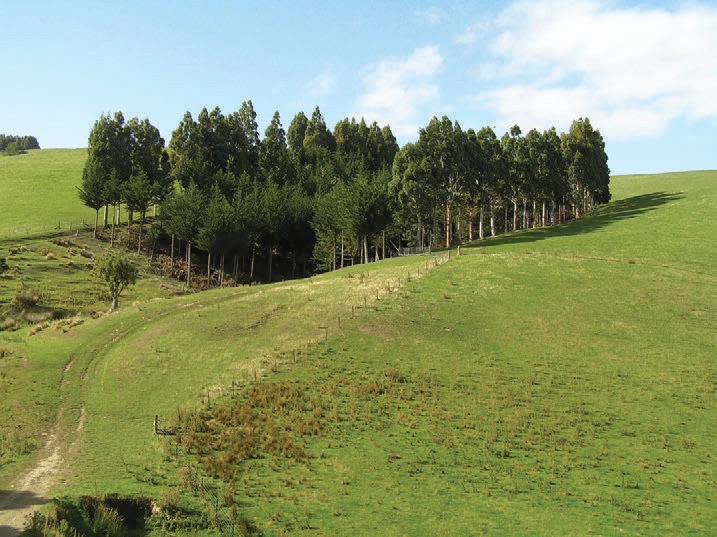 The location, planting and tending of all blocks have been well planned and implemented, all with good quality trees of commercial value. This is very much a no frills farm forestry venture, where trees are going to provide a significant contribution to the farm finances.
A total of 95 hectares has now been planted in trees, with the recent addition of a 10 hectare block of radiata in 2010 in a gorse prone gulley. This area required considerable gorse clearing by aerial spraying along with replanting due to rabbit damage to the trees. The trees are now well established and are showing good form.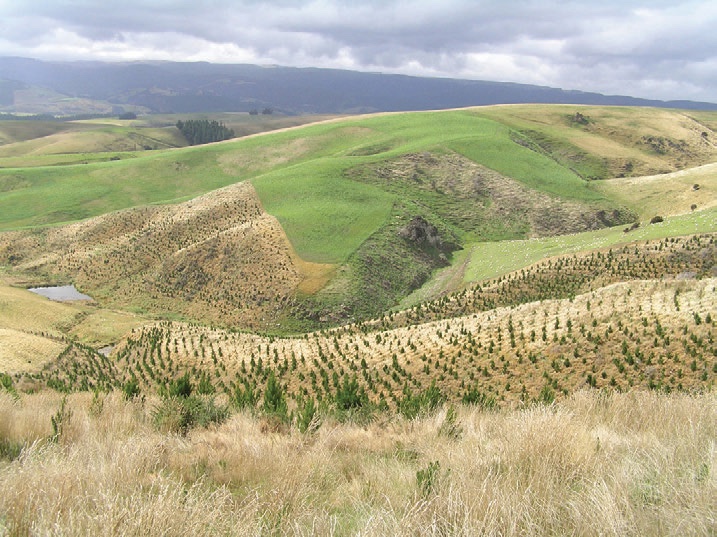 The trees on the property are of varying ages and consist of the following species −
Radiata pine (55 hectares)
Douglas fir (10 hectares)
Macrocarpa (10 hectares)
Larch (1.6 hectares)
Eucalyptus species (3.4 hectares)
Alder (1 hectare)
Poplar and willow (10 hectares)
Manuka (4 hectares)
More potential
The tree planting has been at regular intervals and still continues, with considerable potential for more planting. Dennis would like to have 120 hectares of commercially viable species in well managed woodlots. Much of the silvicuture has been carried out by Dennis, but in recent years with the increasing volume of work, contractors have been used. All radiata, macrocarpa and some Douglas fir have been pruned to six metres. All trees have been tended to a high standard and show particularly good form and growth rate.
The various tree blocks have been registered under the Emissions Trading Scheme. The resulting carbon credits have been sold, giving rise to a surprising income stream. This income has been treated as a loan and used to pay off a substantial portion of the farm mortgage. The Larsen's are aware of future liabilities at harvest, but endeavour to manage future plantings to cover these liabilities. In the meantime they have enjoyed a considerable reduction in interest payments on their mortgage.
Approaching harvest
With the Larsen's oldest trees reaching 27 years of age, their first harvest is approaching. They are upgrading tracks and formulating a plan with this in mind. This first harvest will be the first of many, and with the age classes, and species present on the farm, trees should provide a valuable and significant income stream for them into the future.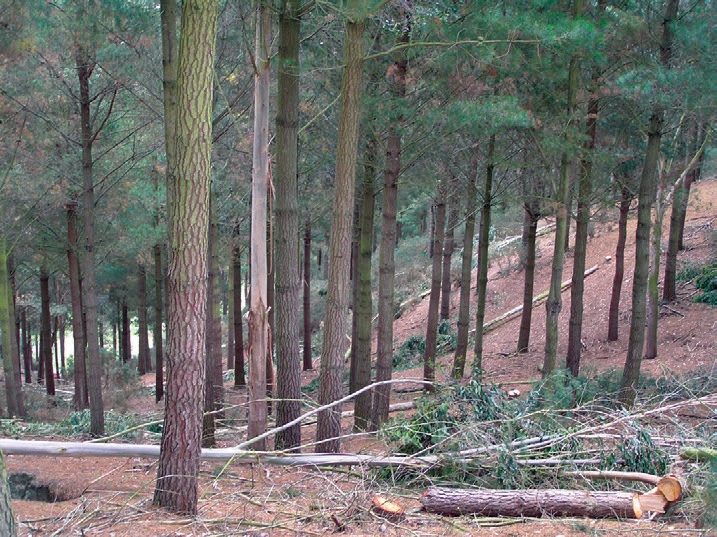 This farm illustrates well what can be done with dedication and enthusiasm. By integrating trees into the farm landscape, to produce a valuable asset which will produce considerable income, without hindering other farm production.