When to harvest - That's the million dollar question
Determining the best time to harvest your woodlot can often feel like gazing into a crystal ball. We all know that the wood market can be volatile and naturally we want to take advantage of higher market prices.
Conventional thinking has often led us to believe that the optimal time to harvest is between 25 and 30 years, however that's not a hard-and-fast rule. You could find that holding out to reach a theoretical optimal harvesting age could give a poorer result than harvesting a younger block in the peak of market prices.
In short, the added volume gained from putting off harvest may be offset by future price drops.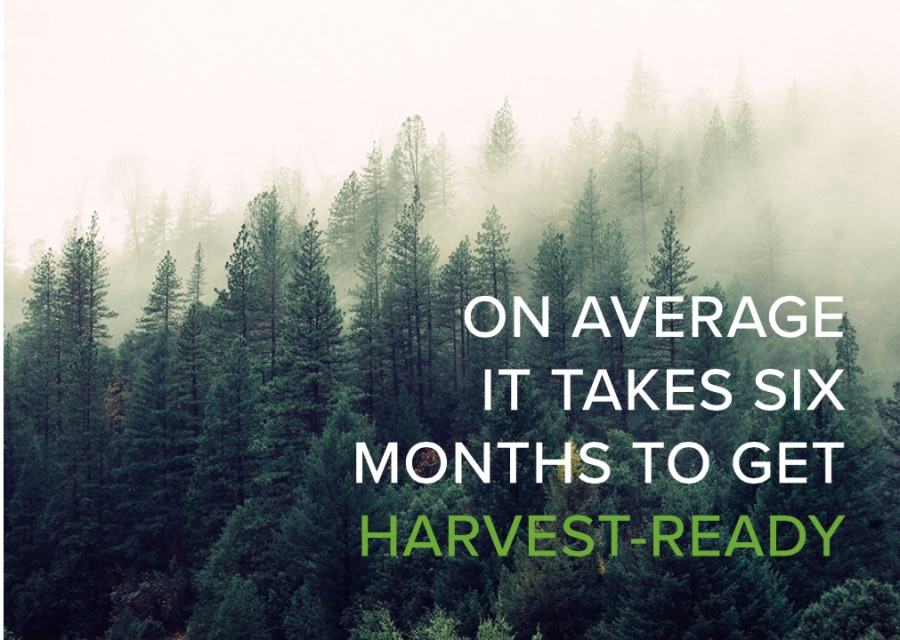 "Because many log markets don't pay a premium for logs from older forests, we are finding the optimum economic rotation age of pruned forests is often around 25 years, and even younger for unpruned forests."
Scott Downs, Regional Sales Manager, PF Olsen
Making the best timing decision requires two things:
Risks such as catastrophic wind damage increase with tree age. While you can insure for wind and fire risk, you cannot insure for the market risk. There is also the potential for contractor scarcity to impact negatively upon the bottom line of any future harvesting.
A pre-harvest assessment of the standing crop allows you to predict both current and future volume by grade. You can analyse future projections of net income from harvesting, and determine how the biological growth affects harvesting financial returns compared against the time value of money. Every forest is different in terms of site, stocking, genetics, strength and stiffness development, and proximity to domestic and export markets to name just a few variables. The rate at which forests are improving grade mix and/or increasing overall volume, will vary significantly.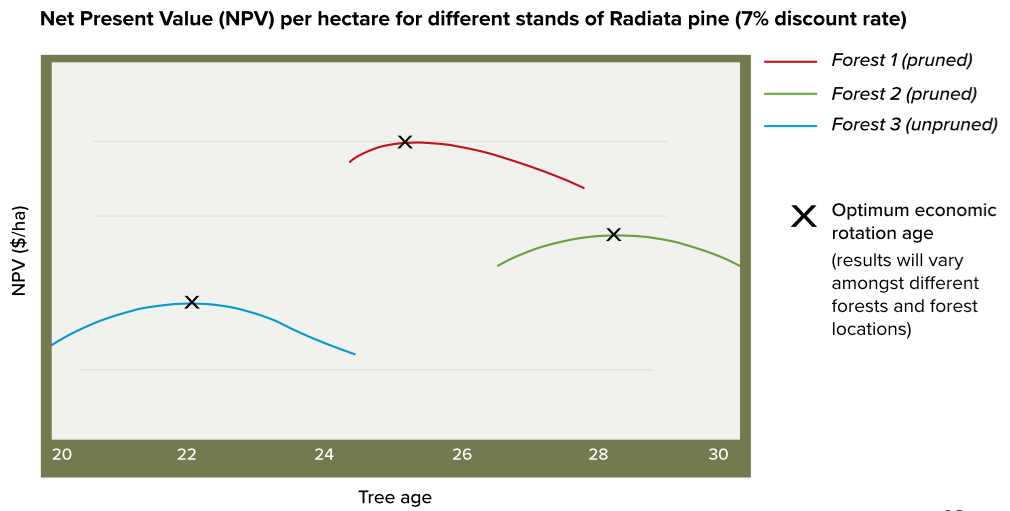 The recommendation is to plan well in advance with your chosen harvest manager. A pre-harvest assessment should be undertaken and harvest age determined. While this will provide a plan, you should have the flexibility to allow for any significant changes in market, cash-flow requirements or contractor availability. Your forest manager should be able to keep you fully appraised of these changes.
From PF Olsen's "Essential Information for 1990s forestry block owners"