Wind
Wind is defined as follows: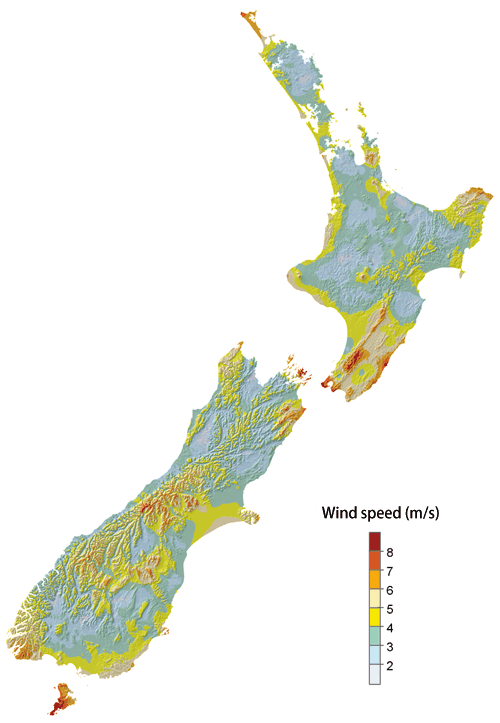 Wind affects trees but some species are resilient to severe winds and even salt-laden winds. Everywhere in New Zealand gets strong winds, but the frequency and severity of them varies between regions and localities.
Average wind speed is only representative of your tree planting site. Wind severity varies between the bottom and top of a hill and according to elevation and coastal exposure.