Pathways to Building Code compliance for farm totara timber
Dean Satchell, David Bergin and Paul Quinlan, New Zealand Tree Grower November 2016.
Building Code compliance is essential for developing timber markets for any tree species. Therefore, understanding the labyrinth of the regulatory framework and knowing how and what to do in order to achieve such compliance is a necessary step. This has been the focus of a recent Tane's Tree Trust project for farm totara.
Totara is a prominent feature of many Northland landscapes. Because it is relatively unpalatable to grazing stock, farm totara regenerates so prolifically that many pastoral land owners have regarded it as a weed. However, over the last century or more, substantial areas of second-growth totara-dominated forests have developed on private land in the region.
The Northland Totara Working Group sees an opportunity to develop a regional industry based on the sustainable management of totara as a speciality timber. A functioning supply chain linking the resource to markets is required. However, at present, lack of compliance with the Building Code is a significant restraint which needs a solution.
Why we need code compliance
Market potential for farm totara timber would be significantly improved by complying with New Zealand's performance-based building code. A range of products and applications have the promise of market demand but these are not currently given consideration because they are not code compliant. Code compliance requires evidence of structural and durability performance, even for such low-risk uses as interior linings.
The path to compliance would require research and testing, particularly into levels of durability, followed by lobbying for inclusion into compliance documents based on the evidence obtained. The broader concern, one which producers of farm totara are currently facing, is the need to understand and quantify the physical properties of the timber and to get the necessary research carried out to produce the required evidence.
Pathway to code compliance
Research and actions to achieve code compliance of farm totara timber with the Building Code are set out in the recommendations of the full report. Durability performance is a main part of compliance and the Building Code gives guidance for the expected service life of different building components. These vary from only five years for interior linings to 50 years for structural components that are not easily replaced.
Durability performance of farm totara interior linings is well proved and does not require testing. However, other farm totara products which require testing for levels of durability include structural timber, exterior cladding, exterior joinery and decking. Durability performance of structural elements would need to be compared to H1.2 treated radiata pine and untreated Douglas-fir, both being code-compliant under different circumstances. Exterior cladding and decking should be tested in service for evidence of meeting the 15-year durability performance required, along with accelerated decay testing to compare natural durability of farm totara with H3.1 radiata for cladding and H3.2 radiata for decking.
A mechanism for change
The NZFFA has representation at various committees led by Ministry of Business, Innovation and Employment and Standards NZ looking at changes to the Building Code. This representation is essential for minor forestry species with special properties such as natural durability. A seat at the table ensures that those interests are served, but this needs to be backed by evidence of code compliance.
Timber properties which have natural durability, are unfavourable for chemical impregnation or induce processing and drying, all contribute to decisions on the product mix options. Because there is limited knowledge on timber properties of farm totara, selection of pathways would mean testing wood properties to determine appropriate products while simultaneously determining code compliance.
Therefore, it is suggested that two visual grades for farm totara, based on timber colour, should be tested for durability in all applications. These are 'heartwood/ intermediate wood' and 'intermediate wood/sapwood'.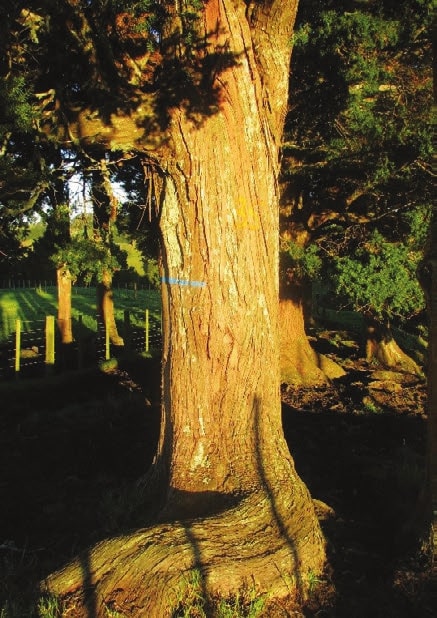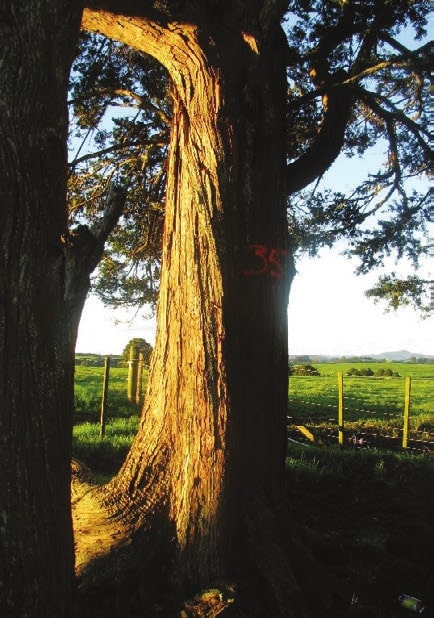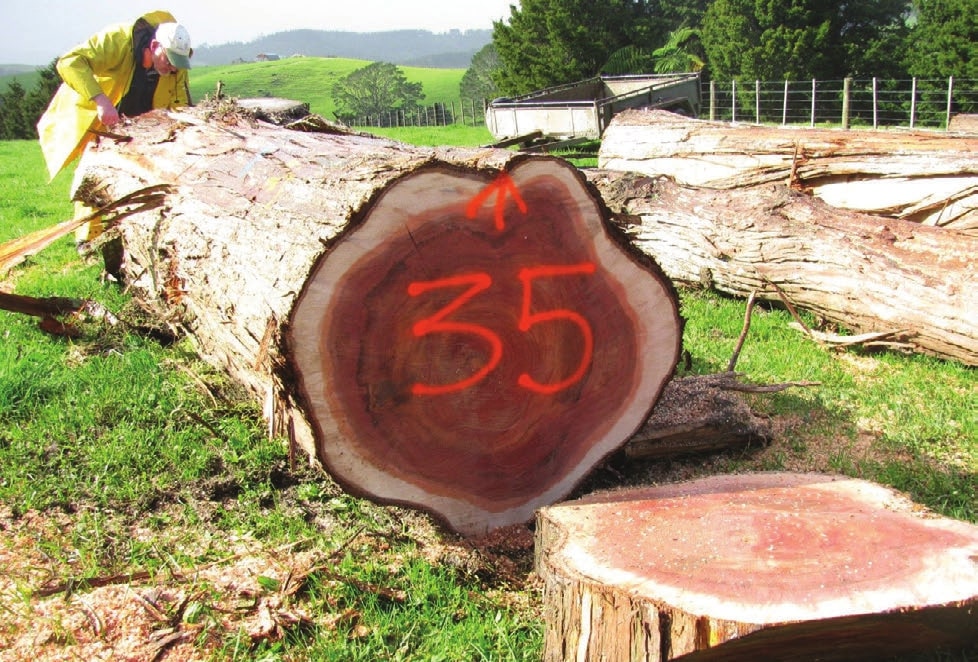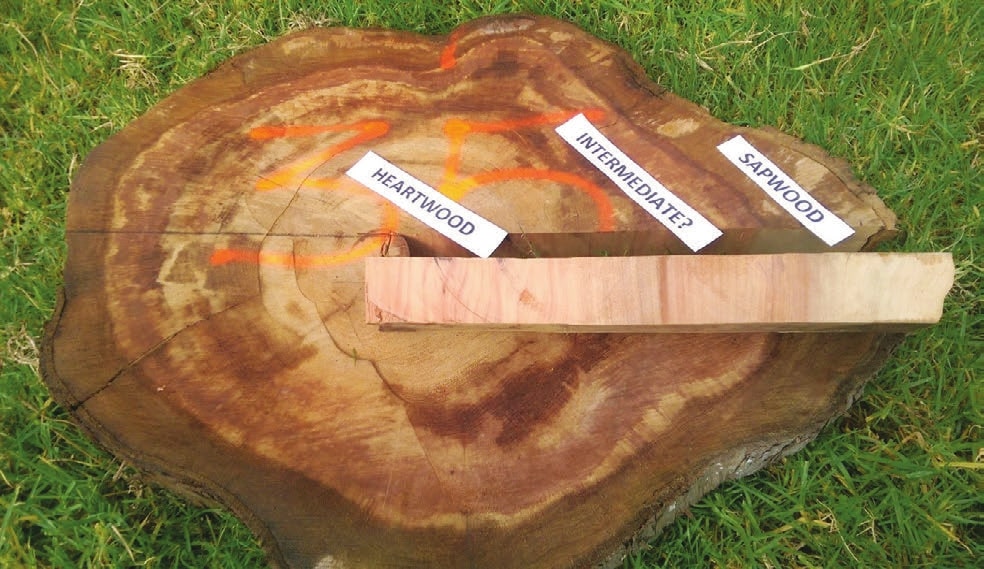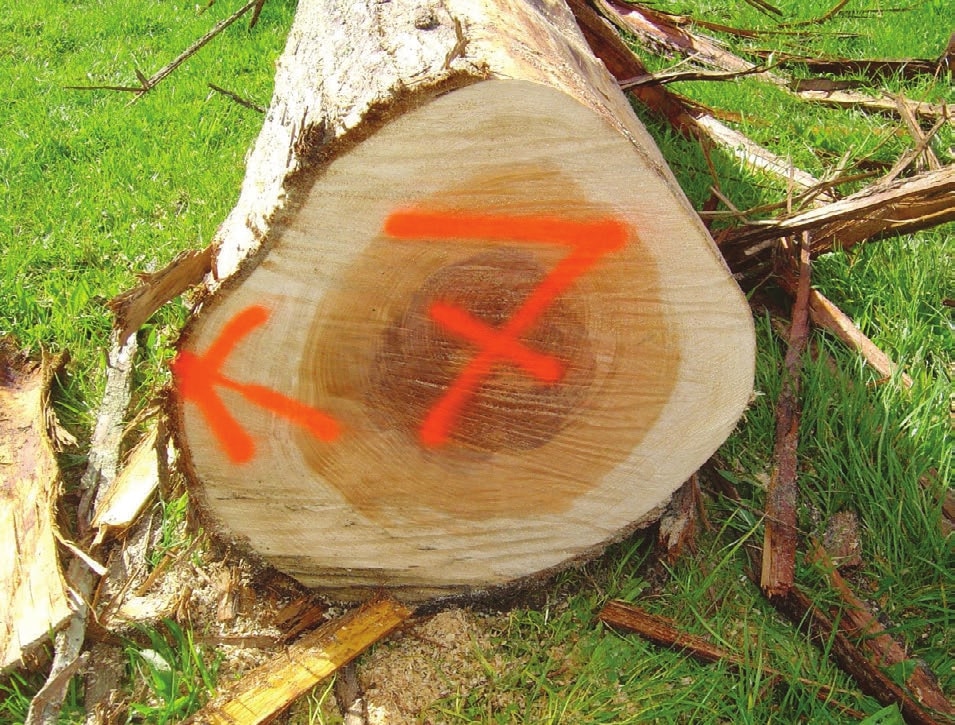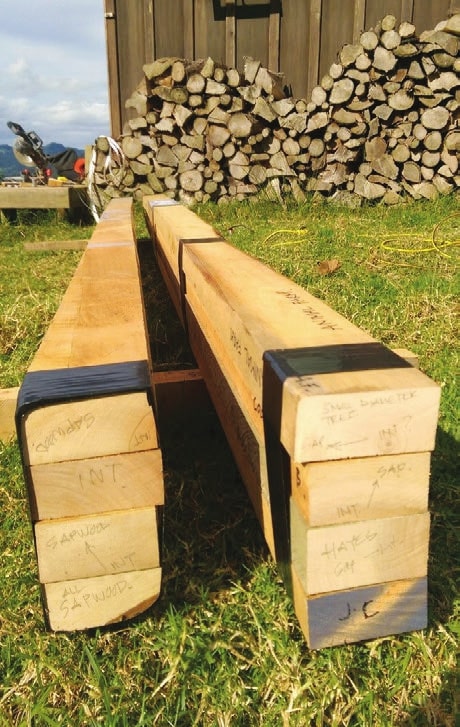 Visually graded samples of farm totara timber have been provided to Scion as part of this project for the purposes of wet frame testing for durability performance. However, it will be several years before the results are available.
More needs to be understood about relative durability of farm totara in relation to tree age and radial position in tree. Until then, such differentiation based on colour is based on industry experience regarding the likelihood of significant differences in durability performance that would lead to commercial products which are suitable for the purpose required.
Results from a well-planned and targeted testing programme, would provide the evidence required to lobby the Ministry of Business, Innovation and Employment for inclusion of farm totara in compliance documents such as NZS 3602 Durability as an 'acceptable solution'. This would mean that Building Consent authorities could not question the suitability of the timber for the application. This would allow architects and designers to specify farm totara timber without hesitation for applications requiring code compliance.
Incentive for developing regional based industry
Preliminary studies confirm farm totara is potentially a high quality native timber with strong market interest. Removing the uncertainty around Building Code compliance, particularly relating to durability performance, is likely to have an immediate and significant effect on market demand and greatly increase the potential value of the resource to land-owners.
It is also likely to stimulate greater interest in management of the substantial resource of farm totara in Northland and many other regions of New Zealand where totara is naturally regenerating on private land. Of course, industry would need to take advantage of this opportunity and develop markets, but interest is increasing in doing just this for a range of locally grown speciality timbers.
This work has been funded by the Ministry for Primary Industries' Sustainable Farming Fund with co-founding from the NZFFA and Tane's Tree Trust. The full report is available for download on the NZFFA website »