Practical information on growing cypress and eucalypts for timber
Harriet Palmer, New Zealand Tree Grower November 2015.
Another Sustainable Farming Fund project which started in July 2014 and managed by the NZFFA has been completed. We have produced a series of short videos and information notes providing basic practical information on growing cypress and eucalypts for timber. The videos feature some well-known members of the NZFFA in action on their properties, demonstrating what they do best – working with trees and timber. Other NZFFA members contributed to the information notes which complement the videos by providing more in-depth information.
The driving force for this project was feedback from two earlier Sustainable Farming Fund projects, both of which highlighted the lack of basic, readily available information on practical aspects of growing and using some our more popular alternative species. The new resources consist of −
A series of short videos discussing and demonstrating techniques for establishing, pruning, thinning, along with milling and markets for the timber
A set of information notes providing more in-depth information for growers.
These videos and information notes can be downloaded from the NZFFA website. If you want a hard copy of the information notes
or copies of the videos on DVD, contact Glenn at the National Office. There will be a small charge for the videos but the notes are free. We hope that you will find the resources useful and publicise their availability at field days especially where there is a focus on cypress and eucalypts.
The Ministry for Primary Industries contributed 80 per cent of the $29,000 required for the project. The rest was made up by contributions from the Cypress and Eucalypt Action Groups and NZFFA National Office. There was also significant in-kind input from members of the NZFFA.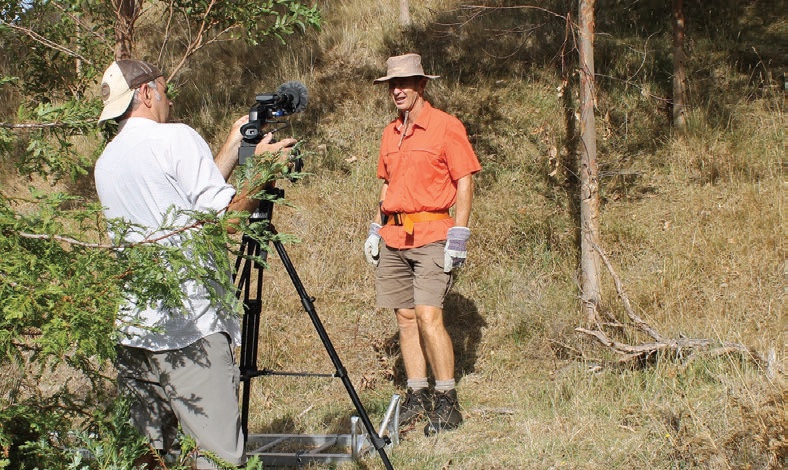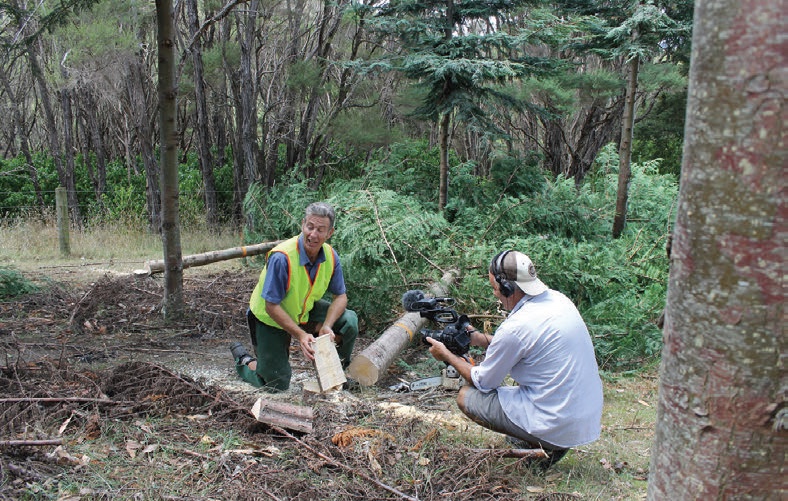 (top)