Learning from Australia's fires
Stuart Anderson, New Zealand Tree Grower November 2010.
When summer turns up its heat once again, we are often reminded of the bushfires that created such tragedy in Australia in February 2009. Although fires on that scale are unlikely to happen in New Zealand, a number of valuable lessons arose from Black Saturday that are relevant to anyone living in rural or semi-rural areas – particularly those who grow trees on their property.
Following the bushfires in Victoria, the Bushfire Cooperative Research Centre (CRC) assembled a group of fire researchers to provide an independent analysis of the factors surrounding these series of fires. Rural fire researchers from Scion were among those conducting the investigation.
The size and ferocity of the fires was well beyond what most of us will ever experience. However, climate modelling research suggests that extreme fire conditions are likely to become more prevalent in New Zealand, particularly in eastern areas of the country already prone to drought.
Every year we see enough wildfires in New Zealand to know that even a relatively small fire is enough to put lives and properties at risk. The Australian fires served to highlight what anyone living in rural areas should think about – namely the value of being prepared. The decisions faced by individual members of the community were similar to those for any rural fire that encroaches on people's homes.
Prepare, act, survive
Fire authorities in Australia widely promoted the slogan − prepare, stay and defend, or leave early. This has now changed to − prepare, act, survive. While most people living in Victoria are aware of this advice, an in-depth study of actual behaviour showed that some key aspects of this message were not really getting through. Many deaths occurred because people left their escape too late, and many homes were lost because properties had not been adequately prepared to withstand fire.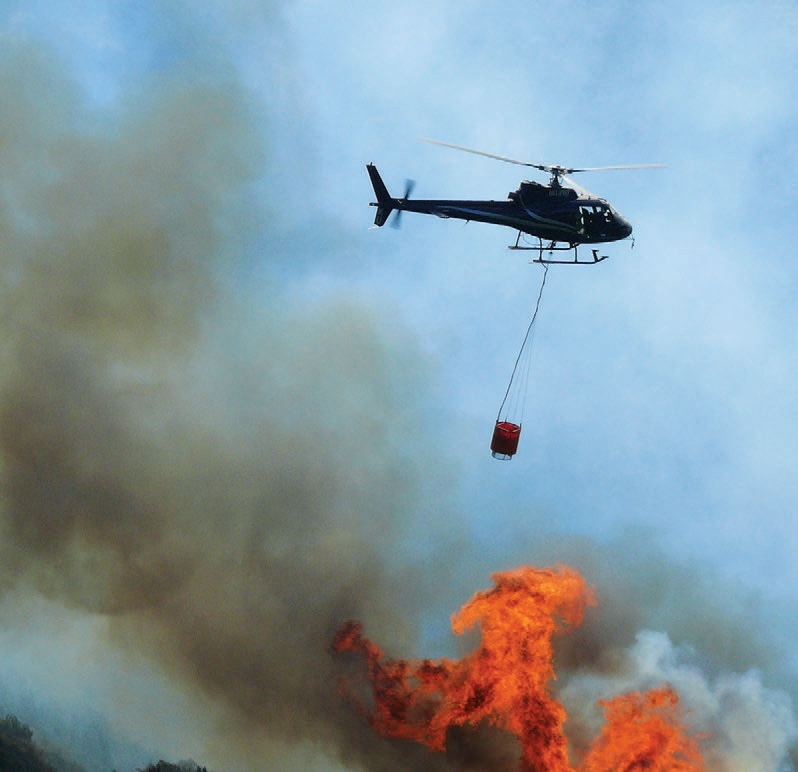 For those who like living near trees, it is particularly important to manage the vegetation around your home to ensure the property can be adequately defended. Some of the houses that we saw in Victoria were located so close to forest that they would have been difficult to protect at the best of times. When faced with the intense fires that occurred in February, these properties were doomed from the start.
Be prepared
Being prepared for fire also involves having an adequate water supply and a reliable method of using it. It means being realistic and ensuring you are physically fit, and mentally tough enough to face a fire. This can be a terrifying experience, with the fire, smoke and ash causing poor visibility, darkness, breathing difficulties and in many cases there being a roar from the fire and burning vegetation.
It was sobering to note that even in the State ofVictoria, which experiences possibly some of the highest fire danger levels in the world, many people were not sufficiently prepared for what happened to them. As more and more people in New Zealand make their home on the urban fringe, we see an increasing number of properties facing similar risks, although on a smaller scale.
New Zealand is a country of abundant vegetation, and most of it burns well when it dries out enough. All it takes is a spell of moderate to hot weather, the right wind and a source of ignition. These conditions do occur and they are tipped to occur more often as the climate changes.
Serious threat
The challenge we have in New Zealand is to take this threat seriously, given that our fire risk is not perceived to be as serious as in Australia. Having witnessed first-hand what can happen to communities caught in the midst of a wildfire, we would urge landowners to take a hard look at their own risks.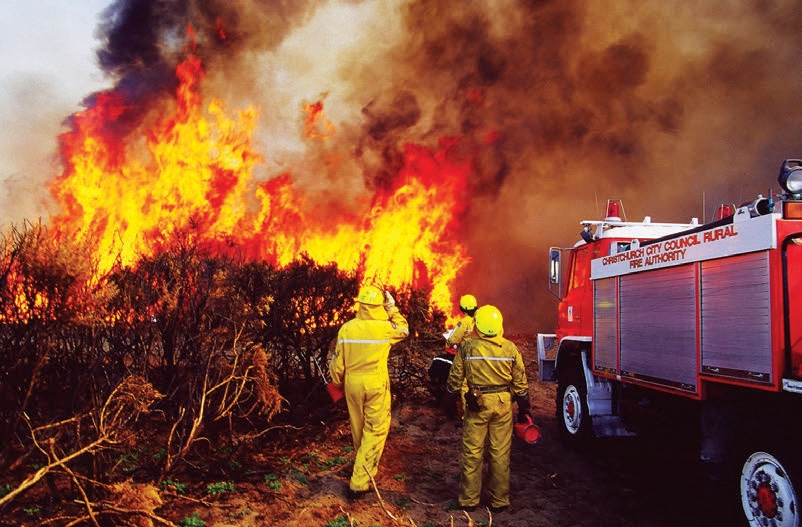 Guidelines available from the National Rural Fire Authority or your local council are a good starting point for obtaining clear advice on how to prepare and defend your property from wildfire. Precautionary steps include clearing flammable vegetation from around buildings. Green lawn provides a much better safety zone than dense shrubbery or trees, for example.
Take a look at your water supply and check how effective it might be if a fire is bearing down on you and mains power is out. It also pays to ensure that you have sufficient escape routes from your property if the fire takes hold. This kind of emergency planning applies to anyone in a rural area or on the urban fringe – regardless of property size.
These guidelines and messages are not new. Hopefully they will be more seriously heeded now that we have all seen just how damaging rural fires can be.
Stuart Anderson – formerly from Rural Fire Research leader, Scion.