Pining in the sand hills, Episode two
Gwen and Chris Bossley, New Zealand Tree Grower May 2013.
In the November 2008 Tree Grower we described our progress to that date. For four years, from 1982 until 1985, we planted 13.4 hectares of sand hills which were covered in bracken and lupin, with elite radiata pine seedlings. Most trees had four pruning lifts to six metres, with thinning to waste at the time of pruning.
The majority of planting and silviculture was undertaken by family and friends but on two occasions we had a few days of professional help when we fell behind. The trees grew well with no disease and relatively little wind damage. We allowed our cattle in after the fourth year and surprisingly some grass grew once the sand hills were stabilised by the trees. The grazing diminished when the canopy closed, but the pruning slash breakdown was improved by the cattle.
Ready to start
Approach to maturity was exciting and we discussed this with several NZFFA members and managers. We finally settled with Chris Maher of FOMS, and were ready to start in 2010. Almost overnight the prices plummeted for various reasons and we deferred harvesting. The next year, 2011 looked more promising and we started on the first 8.4 hectares. This was completed successfully, so we progressed to the next five hectares in 2012.
The two blocks have some differences. The first one had a large area of flatter and probably more fertile land, with lower sandhills, although more exposed to the prevailing westerly wind, and on average trees a year older. The second block had higher sandhills up to 60 metres, was less fertile, with higher stocking and areas of poorer quality where our silviculture fell a little behind.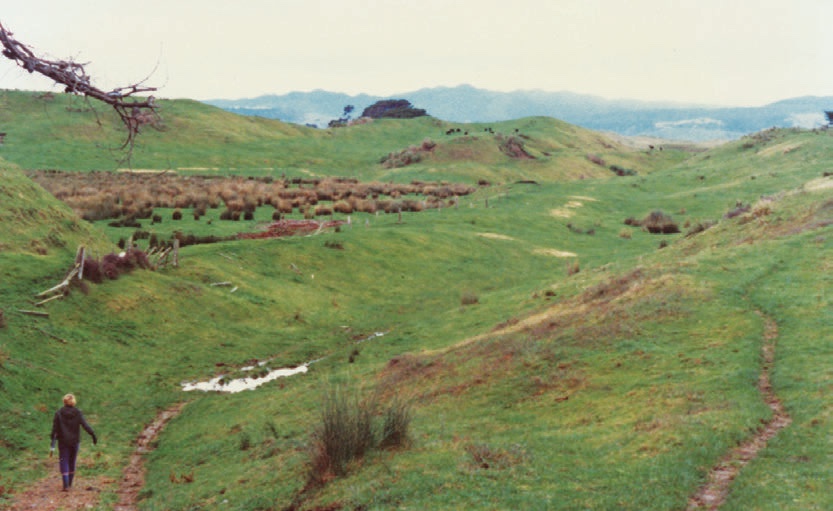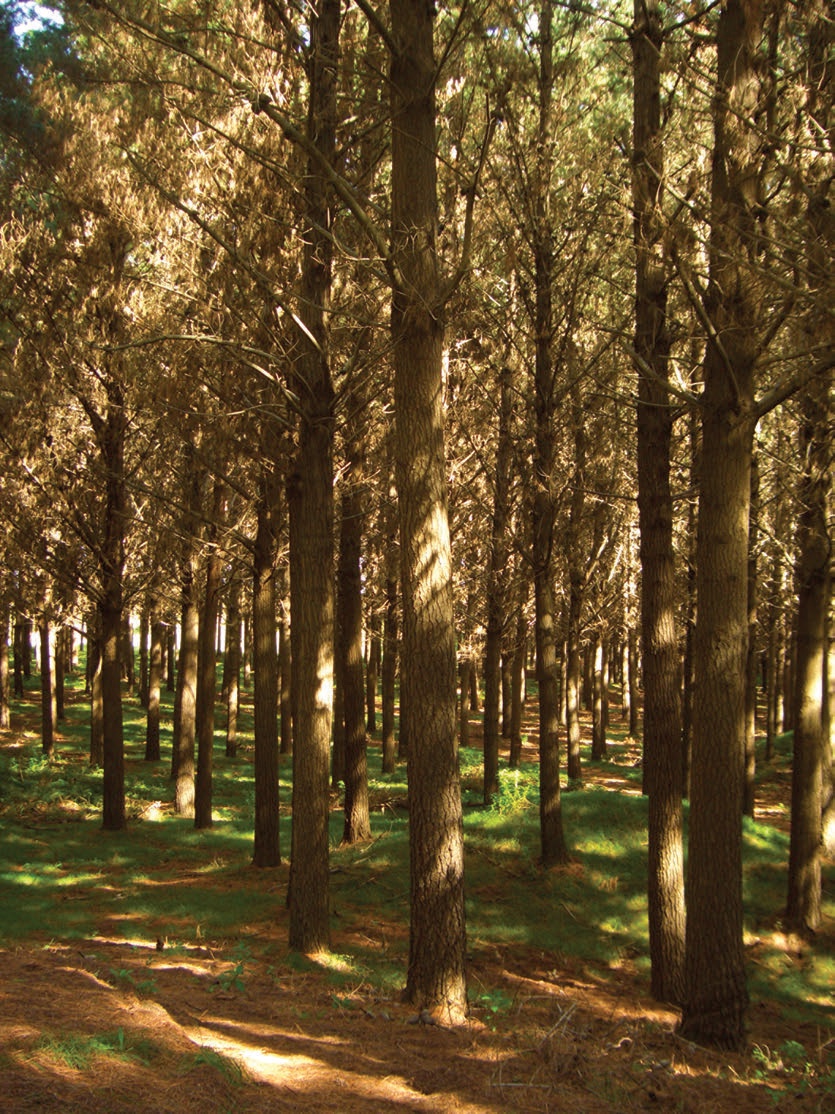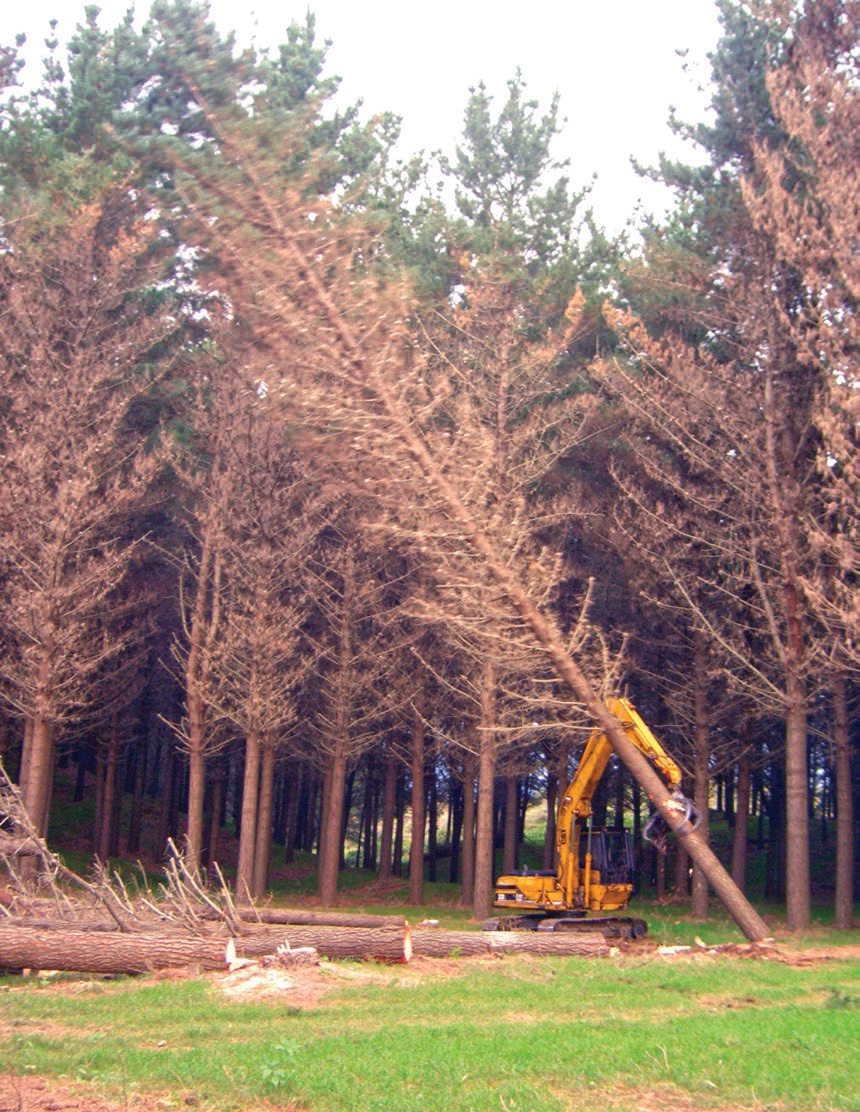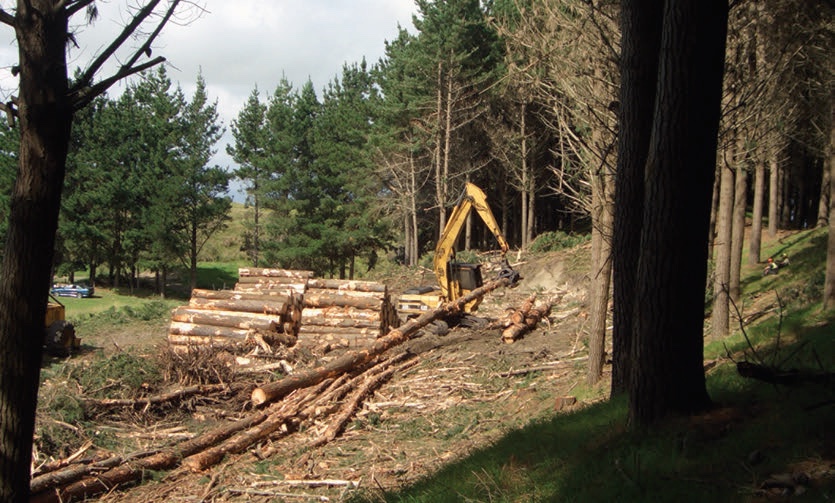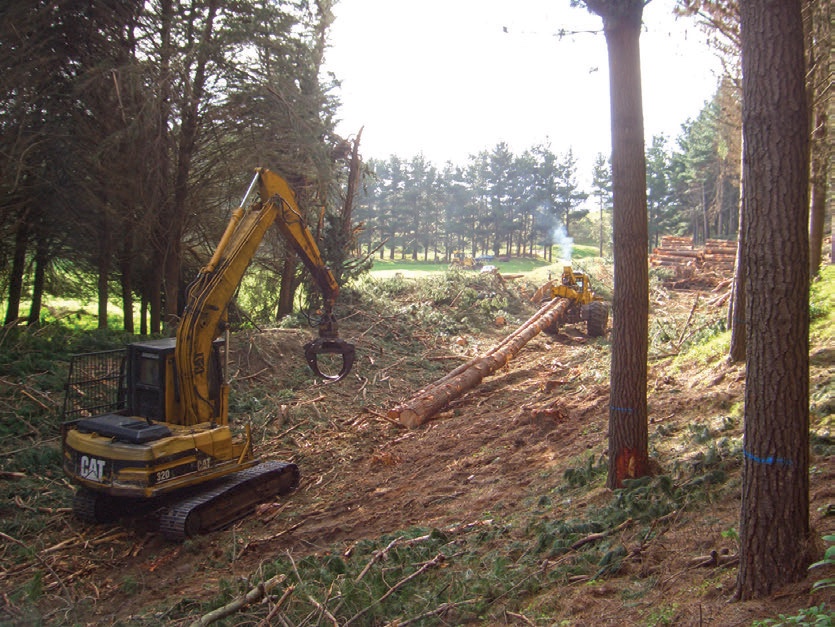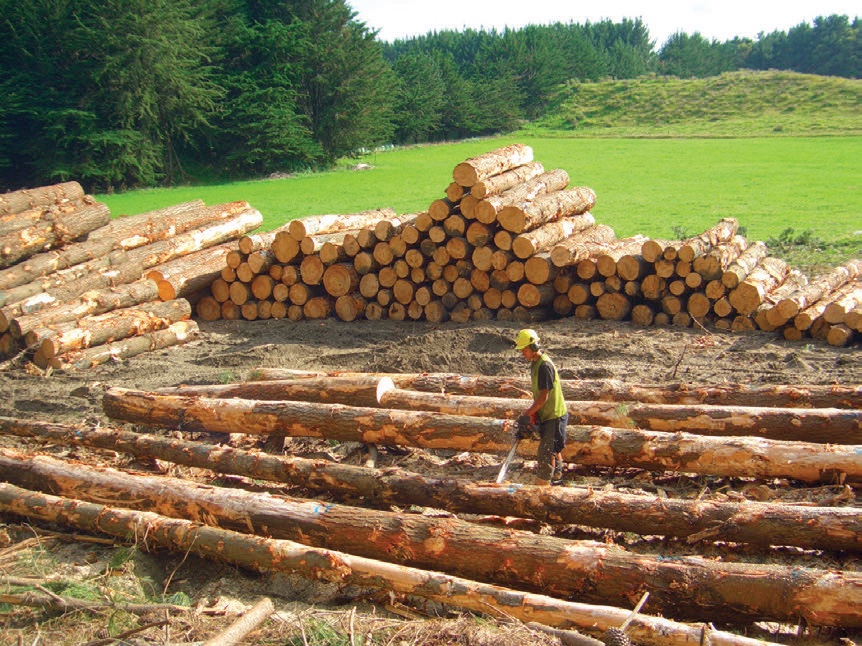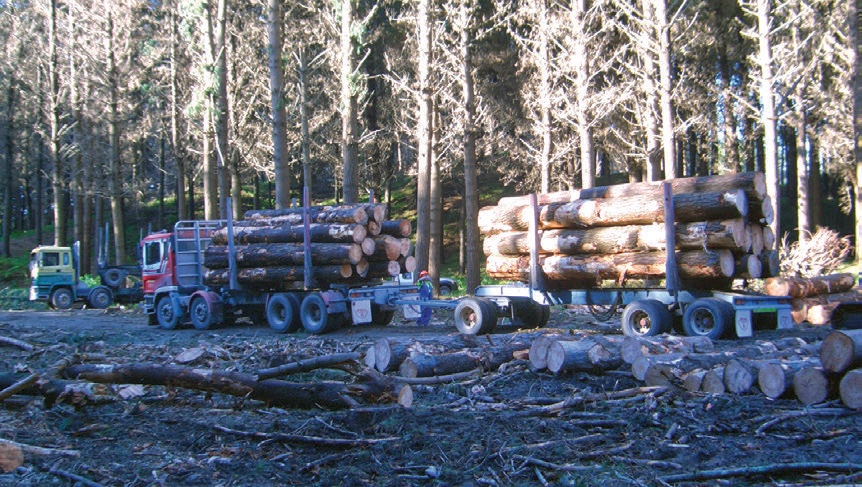 The costs
We paid $250 a hectare for the areas of raw sand and $1,500 hectare for the remainder. The elite pine trees from Murray's Nursery in Woodville cost from 3.5 cents to 8 cents each. This was before GF ratings were introduced. We sprayed once by helicopter to control the lupins and did some pre-plant spot spraying ourselves. Most releasing was done with hand grubbers. Unfortunately we do not have a record of these expenses.
On two separate occasions we had professional silvicultural help for a week. This enabled us to catch up. We did most of the tending ourselves and the costs are difficult to assess.
The Kapuni gas pipeline, which crosses the property had to be protected by two metres of built up sand to allow loaded trucks to cross. Although we are in sand country, this increased the roading costs.
| | Block 1 | Block 2 | Average | Total |
| --- | --- | --- | --- | --- |
| Area | 8.4 hectares | 5 hectares | | 13.4 hectares |
| Age | 28/29 years | 27/28 years | | |
| Total tonnes | 5,167 | 2,234 | | 7,401 |
| Roading | $21,000 | | | $21,000 |
| Harvest cost | $113,648 | $60,330 | | $174,014 |
| Harvesting cost per tonne | $22 | $27 | $24.5 | |
| Cartage per tonne average | $18 | $19 | | |
| Variation | $7 to $29 | $8 to $20 | | |
| FOMS charges | $23,670 | $8,808 | | $32,478 |
| FOMS charges per tonne | $4.58 | $3.94 | | |
| Tonnes per hectare | 615 | 450 | 552 | |
| Tonnes per hectare per year | 21 | 16 | 19.7 | |
| Net return | $268,584 | $99,229 | | $367,813 |
| Return per hectare per year | $1100 | $721 | $980 | |
| Dollars per tonne | $52 | $44 | | |
| Domestic market sales | 34 per cent | 11 per cent | | |
| Net income per hectare per year | $1,122 | $722 | | $922 |
We have been told that $200 a hectare each year for the forest rotation is a reasonable figure to cover tree purchase, preparation, planting and silviculture. However there is some discussion about this and current costs suggest it maybe up to $300. It is also suggested that $50 to $60 a hectare each year would cover other costs including fencing, insurance, and rates but this figure must be approximate.
This gives a figure of $250 to $260 a hectare each year for approximate total costs. In our case the figure was lower as we did most of the work ourselves. It is difficult to account for the effects of inflation and the loss of money tied up in the land and trees, so we have not attempted to do so.
Benefits
The table shows the statistics for the two blocks. Several factors combine to explain the lower income for the second block:
The trees were a year younger, on sandhills with less fertility where the site index, or height at height at 20 years, is much less
Silviculture was delayed on some of these trees with poorer quality
More logs were exported, giving increased truck cartage costs to Wellington rather than Levin
Exchange rate changes were unfavourable
There was an export price variation.
In spite of these poorer logs the option of three metre log lengths and expert log making meant they still had value.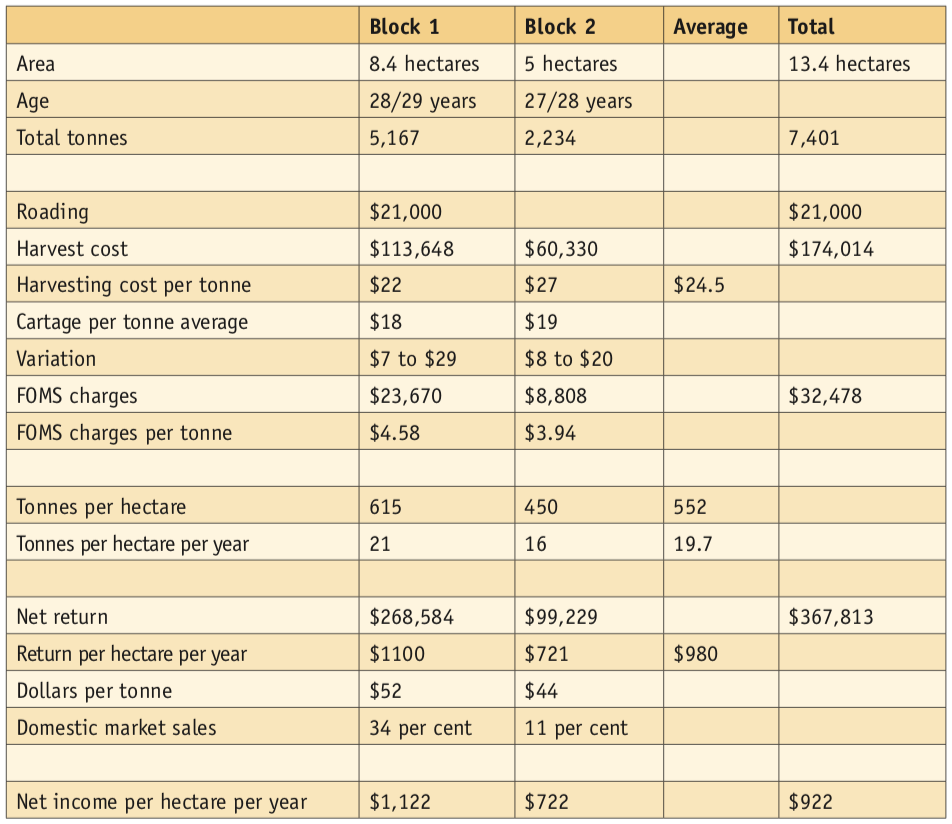 Satisfaction
We feel that our involvement in forestry and in particular growing pine trees in our sand hills has been worthwhile and stimulating. The financial returns were probably less than promised in the heady first days but this was not our main focus. Although the project seemed overwhelming at times, the satisfaction and enjoyment have been rewarding.
When we started 30 years ago, the leasing value of land like this was less than $100 a hectare each year, and would now be $200 to $300. Therefore the return from trees, of about $900 a hectare per year, less silviculture and other costs, is satisfactory.