Husqvarna North Island Farm Forester of the Year 2009 - David and Ngaire Bryant
David and Ngaire Bryant, New Zealand Tree Grower May 2009.
Longview was originally part of Olrig Station. It returned to the Lands and Survey Department after the World War I because of the 'harshness of the climate and the fact that it was overrun with rabbits.' The Bryant family bought the farm in 1960 and all of the early years were spent developing the farm. David and Ngaire became sole owners in 1972 and have an annual tree planting and enhancement programme. Six years ago they leased their property to their nephew but the trees and environmental management decisions are still retained by them.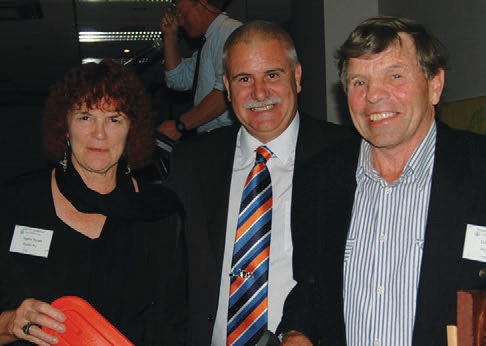 Longview is divided into 50 main paddocks. Over the last 30 years, 150 hectares, 33 per cent of the property, have been retired from grazing. A total of 10 kms of gullies, streams and gorge systems have been fenced off, and numerous woodlots, shelterbelts, and plantations have been established. Many of these have shelter as a secondary function and there are also three kilometres of dedicated shelter.
The rolling to moderately steep hill slopes have undergone a comprehensive development programme including shelterbelts to prevent wind erosion and provide shelter and shade and the addition of farm forestry. In David's development strategy for this property an important part of his programme has been to completely retire off the gully system. Maintenance of native vegetation is essential to provide the maximum protection against soil slip and slump erosion..