Risk issues associated with the ownership of forest land
Blue Hancock, New Zealand Tree Grower August 2012.
This article will look at some of the more prominent and unusual risks associated with the ownership of forest land. I have a 30-year background in rural land valuation, specialising in forestry land and Maori land issues, generally in relation to forestry partnerships and leasing. I have also been a member of the NZFFA for over 20 years and my father was active in the Nelson branch many years before. I have therefore had both a practical and consultancy role in the area of forest land, and can hopefully point out some problems that forest owners or potential forest owners should be aware of.
Resource Management Act
The ownership of forest land and the establishment, maintenance and harvesting of forestry can be many things depending on the experience. It seems to me, when log prices are producing returns which are on the right side of the ledger, a lot of the problems of ownership and growing a forest crop fall away. It is when the log prices fall that the problems tend to develop or amplify, and in practice this is more a result of cutting corners to achieve a margin.
I suppose that the place to start is with the Resource Management Act and identifying what consents you may need to prepare the land and maintain the forest through to harvest. Depending on the state of the land at purchase, and the requirements of district or regional plans the land is under, it will be necessary to apply for consents to prepare the land.
These consents could include spraying, fire management or mechanical land preparation. During the life of the forest there may be a need for further consents for spraying to control dothistroma or other pests. Harvesting may also require consents, depending on the slope of the land and roading infrastructure which is required. Any consent you apply for should cover all the operations for the life of the forest.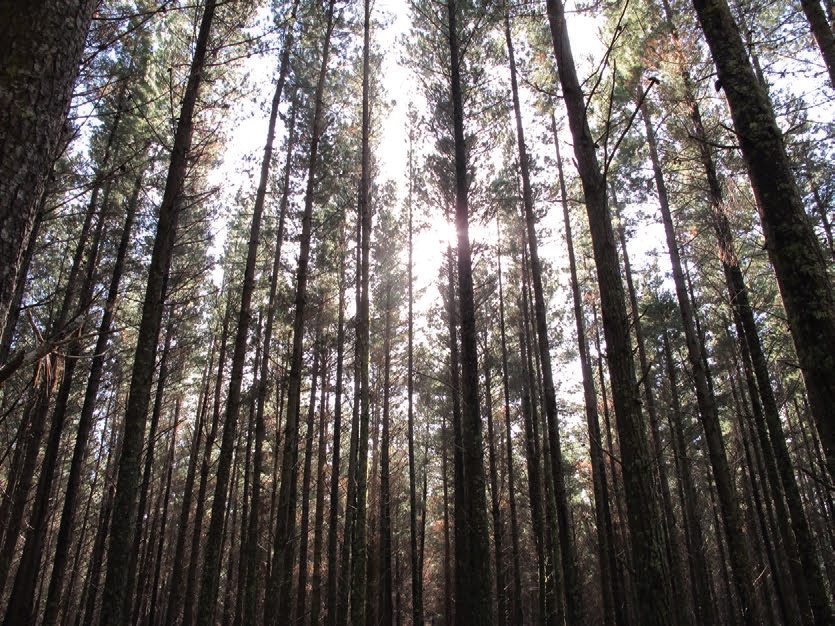 District and regional plans
Another area which requires research is the local authority rules on shading of a road. Many plans require that there is no shading of the road between 10 am and 2 pm on the shortest day. Depending on the land contour, this may have a negative effect on the potentially plantable area of the property.
Be aware of zoning issues. A rural zone in one district plan that I saw only allows plantation forestry on up to 50 per cent of the title area. This zone is predominantly on the better soils and localities where you would not expect afforestation. However it has caught out one particular purchaser who then had to apply for resource consent and bear the costs associated with that to allow planting the entire area.
I recently became aware of a financial contribution statement in a district plan if forestry is planted in a particular aquifer. It is required to offset the downstream cost of the uptake of water by the crop. The difficult part of this financial contribution clause is that the measurement of the contribution is very vague and it may take significant legal and professional input to prove a case one way or the other. I am not aware that this financial contribution requirement has ever been levied by the council.
Climate
The New Zealand climate is reasonably diverse, with a range of localities from warm and wet to dry and cold. My direct experiences were first on the West Coast of the South Island where no drought conditions affect an exotic stand, but quite the opposite where the trick is getting a dry enough foothold to start a tree off. The next experiences were on the east coast in the Canterbury foothills where the north west wind can create a nice bow in your logs on the exposed face.
My small West Coast forest is on deep ex-kahikatea swamps and also hard pakihi terrace. It would have been preferable to have V-bladed the terrace, but with a small area I digger mounded the swamp and continued on this terrace with the same approach. It resulted in approximately 250 to 300 mounds per hectare on which I planted radiata GF27s. One of the first mistakes was not matching the GF rating to the quality of land. I have ended up with multiple large branching with this GF rating and final crop initial spacing at planting.
Wind-throw can cause considerable damage to forests. We seem to be in a climatic period which produces significant weather bombs in localised areas. There have been significant losses of pockets of trees throughout much of New Zealand over the last 18 months. There is no real way of mitigating against these fierce weather bombs. However, the more general effect of lesser winds can be reduced by pruning and thinning regimes which do not significantly open up the forest and harvesting programmes by not leaving wide exposed faces.
Unseasonal snowfall has also caused significant damage, especially in younger stands and those recently thinned. The correct choice of species in these more marginal areas will reduce some of the potential loss. However, there is often a risk to balance the species choice with the faster-growing and more market-friendly radiata pine.
Pests, weeds and diseases
Most of our pests are usually furry and four-legged and need to be controlled either with poison or shooting, but it does pay to keep an eye out for tree damage from possums once you get past the hares and rabbits at planting stage. In some areas, goats are a significant problem and there are small pockets of wild horses in some of the northern and central North Island localities. We should not forget the wallabies in the Waimate area.
The most common and costly woody weed in New Zealand is gorse and this can suppress growth if not effectively controlled at planting. Be aware of the additional costs if gorse is present and you are adopting a pruning regime as it will significantly add to the silviculture costs. Other common weeds are broom, pampas and buddleia.
Diseases
The common diseases that will restrict the growth of your forest include red needle cast has been prevalent in certain localities. This year it appeared particularly severe in Taranaki, and more in older wind breaks localised in the Mauria valley of Nelson with other outbreaks noted on the East Coast and Northland. There is little known about the disease at this stage but I understand it is a combination of multiple pathogens.
Fire
In most regions of New Zealand fire is one of the biggest risks in forest ownership. The risk can be significantly reduced by having a plan in place to control public access, good firebreaks and fire-fighting dams or ponds. Not all fires occur accidentally and there appear to be people in some areas who are deliberately lighting fires in forested areas. Being able to bring a fire under control quickly is paramount to reducing loss.
Pre-1990 forest land
The advent of the ETS scheme has produced two distinct classes of land. If entering into the forest market you need to be very aware of the class of land you are purchasing, especially if you are intending carbon farming in association with the forest crop.
You need to understand the state of the land as at the beginning of January 1990. If the land was not farmed at this date, was there regeneration of forest species trees reaching at least five metres high at maturity that would give a crown cover of more than 30 per cent on each hectare? If there was, the clearing and planting of this land may not enable you to enter the ETS as post-1989 forest land.
Did you purchase land that was previously in a forest crop at 1 January 1990 and also at 1 January 2008. It may be pre- 1990 forest land unless an exemption has been gained for land less than 50 hectares in area and any carbon liabilities balanced with the Crown.
There are a significant number of areas that you can come unstuck in relation to pre-1990 or post-1989 forest land. The first question to answer – was there in existence on the property more than one hectare of forest land at 1 January 1990? If the answer is yes, then you need to dig deeper as there are a range of scenarios which may result.
Post-1989 forest land
There have been a significant number of sales of farm land around New Zealand to individual investors, syndicated investors or companies looking to plant trees for carbon farming. The values paid for well-located blocks that will produce high carbon volumes have climbed significantly above the value of pre-1990 forest land. The models produced to promote carbon farming give an income advantage well above the standard forestry model. However, there may be significant risks associated with both climatic events and the price of carbon fluctuation.
As we have seen in recent times both these events have a negative effect. The market price of carbon has dropped from sales of $21 for an NZU a year ago to just above $6.
The New Zealand carbon market is in its infancy, and with changes predicted to the ETS by government it may take some time to settle. However, those who are not risk adverse are taking on the carbon market.
Locality
Cross-boundary effects of forestry operations may be significant if adjoining property is in a specialised use. I was recently completing work in Northland on a forest and noted since I was last on the property that a vineyard had been planted right up to the forest boundary. This is not a significant concern with the crop not too far away from harvest. However the desiccation that will be required to establish a second rotation will be a very delicate exercise that can only be undertaken with the prevailing wind in the right direction.
Access
Here is example from another experience. The purchase we made in the Canterbury foothills was a parcel which had practical roading access through an adjoining forest but no legal entitlement to that access. The legal access was an unformed right of way through an adjoining farmer's property.
We are now getting closer to harvest, and opening the access to logging trucks would not be economic as we are faced with resource consents and bridging costs over a stream. We are therefore faced with forming the right of way through the farmer's paddocks. When looking at the access way on paper some 20 years ago, the cost of opening up this access was not considered significant, and we never did the due diligence to walk the line and establish the cost of formation with roading contractors.
However, one thing in our favour is that the line of the right way went through a vineyard. The economic woes of that industry has meant that the vineyard has been removed, so several thousand dollars are saved there. The
line as surveyed is over the OSH regulation of a one in six roading grade in one place. This means we have to pay several thousand dollars contouring to achieve a trucking grade.
Roading costs
I have seen this problem re-occur many times on land that is about to be harvested for the first time. Planting in the lead in late-1980s occurred with abandon where cockies or foresters decided to plant the back paddock with no thought of how the crop would be removed. I have seen roading costs on steep North Island hill country at a reputed $400,000 for a kilometre to access part of a forest. While in this instance it was internal roading, the problem also needs to be considered from an external point of view as well.
Council roads may also require upgrading. With the funding pressure on some councils there have been examples of production forestry areas being levied for roading costs over and above normal rating levels, or direct costs being met by the forestry companies.
It can be rewarding
I hope the problems above have not put everyone off planting exotic forest. They tell me it can be very rewarding to watch the fully loaded trucks go out of the gate with logs that you have planted, tended and had harvested. I am yet to experience this but have had clients do just that. Mitigate your risks and enjoy the experience.
Blue Hancock is a valuation and advisory director for Crighton Anderson Property & Infrastructure Ltd