Some impressive native trees and Waiorongomai Station
Jenny Brodie, New Zealand Tree Grower August 2011.
Having viewed the barrage gates it was onwards toward Waiorongomai Station. On route we stopped at the entrance to the Rimutaka Forest Park. Here were featured several impressive mature native trees, growing on open ground. Many were had name boards attached, helpful to some of us, as they had quite a different habit from those normally found in the dense forest canopies.
Waiorongomai Station
Waiorongomai Station has the distinction of being owned by the oldest farming family in New Zealand, now up to the seventh generation. Charles Matthews, the original owner, landed in Wellington in 1842. He starting leasing Wharepapa, bought it in 1850, then bought more land further inland towards Waiorongomai totalling approximately 23,000 acres − over 9,000 hectares.
The early sheep were merino which proved unsuitable, and after experimenting with different breeds settled on Romney which thrived in the conditions. In 1875 this led on to the establishment of New Zealand's oldest registered Romney stud. Around 1900 the station was split up between four brothers leaving Waiorongomai at 3,000 hectares as it is today. The farm is now managed by Charlie Matthews and his wife Karla.
Karaka
Waiorongomai today is a long, narrow station, sandwiched between the rugged Rimutaka Range and the shores of Lake Wairarapa. It winters 600 stud Romney ewes, 5,400 commercial ewes and replacements, 350 breeding cows, and finishes 400 steers and 270 dairy bulls. In the past there has been a serious problem with TB, now largely overcome as a result of predator control. A positive spin-off has been the regeneration of rata, now dominant in the forest canopy. Look out for the newly published book, Waiorongomai – The Station.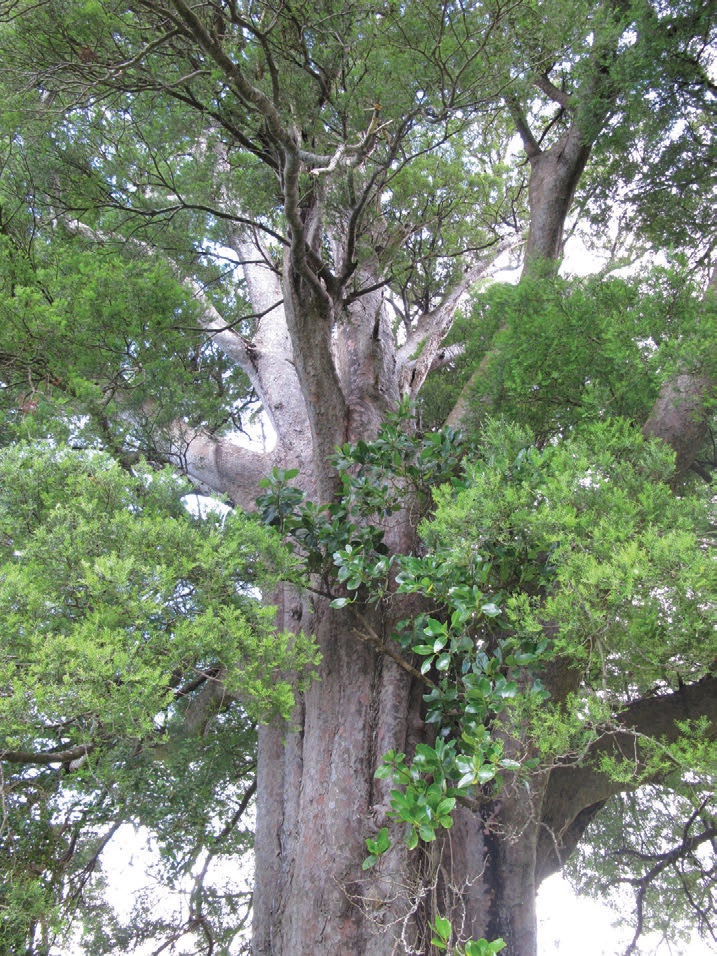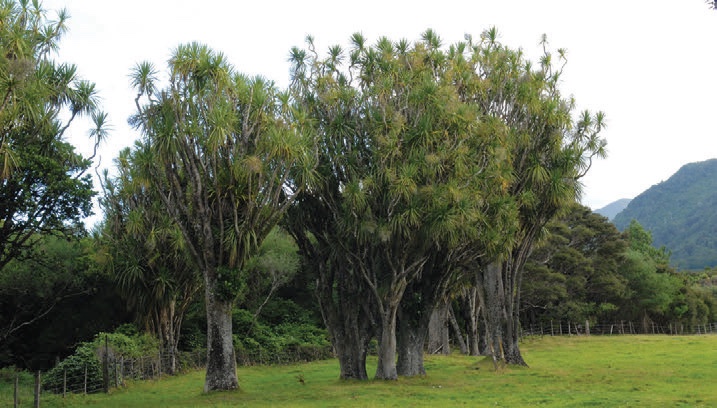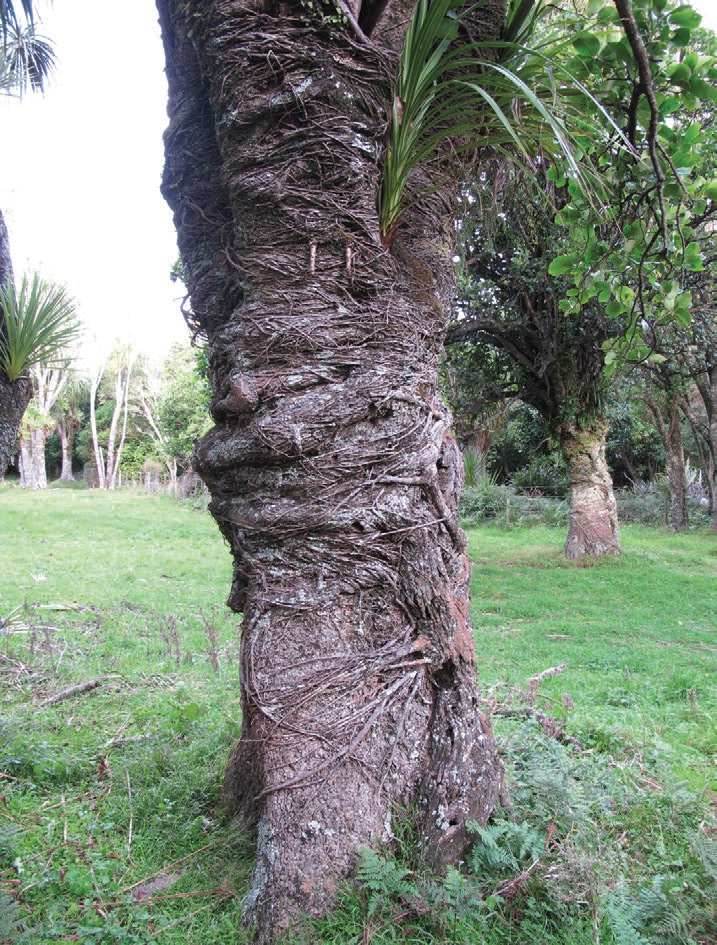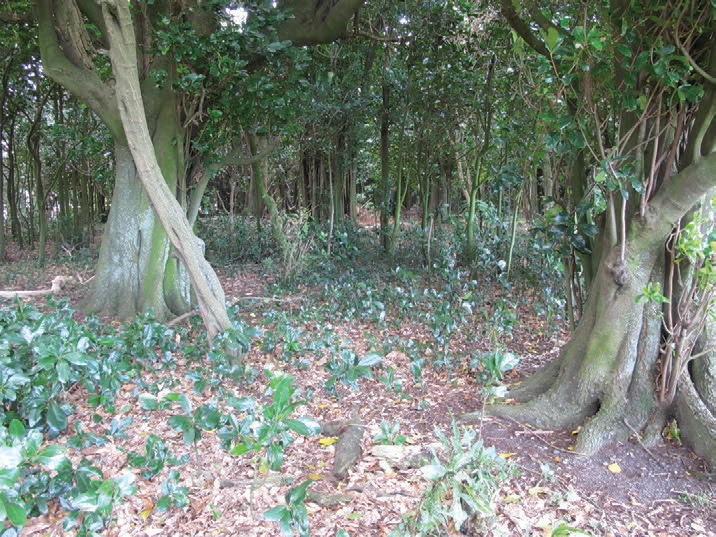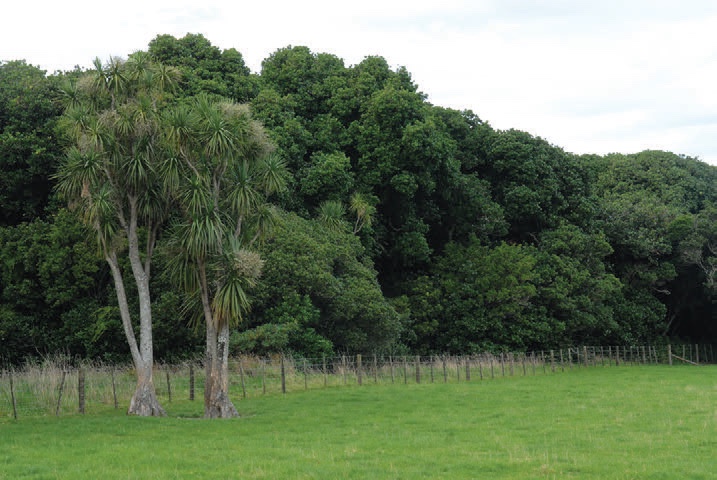 Our first stop at Waiorongomai was to view a lovely grove of karaka trees. According to Raymond Matthews, the trees were old over 100 years ago. One theory is that karaka trees were introduced to New Zealand by early Maori settlers via the Kermadec Islands, probably as a food source. The trees have been genetically linked to those in the Kermadecs where it is thought that it is the only place in the world they are considered native.
Maori in New Zealand were active in establishing karaka, often around river mouths. Today they are readily reseeded by kereru, which feed on the ripe berries in mid to late summer. The ripe berries contain karakin in the kernels, which is toxic to humans unless very carefully treated. Maori used to leave berries in kits in running water for weeks and then boiled or baked them.
Speckle Park cattle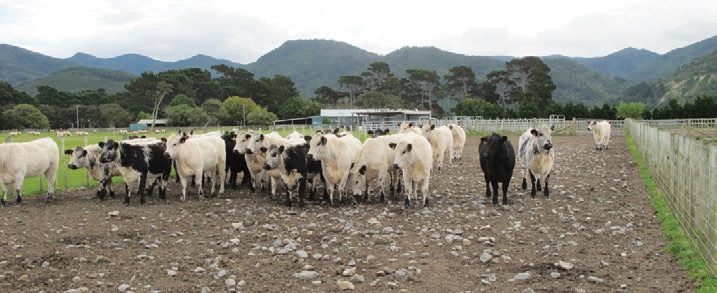 Our second stop at Waiorongomai was to view the Speckle Park cattle, obviously the pride and joy of those on the station. At first glance the cattle were impressive, attractive looking, well muscled and very calm, being very happy to stand within a few metres of four bus loads of people. The colours were varied in a similar way to Appaloosa horses but what was noticeable was that they were all dark around the muzzle and eyes, a point not lost on those of us having had problems with eye cancer in our breeding cows.
The Speckle Park breed was developed from British White Park, Teeswater Shorthorn and Angus and was stabilised as a breed in the 1980s in Canada. The 18-month-old cattle we viewed were from imported embryos put into traditional beef breed cattle. The inspiration for importing the breed came from a trip to the Calgary Stampede a few years ago where Raymond and Bruce McKenzie saw the cattle and recognised their potential in our conditions.
From a commercial perspective the breed appears to be ideal. They tend to have low birth weights and high growth rates with early maturity − at 18 months the Matthews steers were 53 kg ahead of their traditional steers. The meat is fine grained and marbled with good meat to bone ratio. The breed is established in Australia and Canada which tends to indicate a tolerance for a wide range of conditions. Speckle Park should also be another good beef cross option for dairy farmers as they tend to have a short gestation coupled with low birth weight. Last but not least, they will always look pretty in the front paddock.