CDG Newsletter 6, June 2022
In this issue:
The Action Group weekend at Gisborne this month involved a visit to the 1995/1996 FRI cypress trial to see the Barr hybrid #1 cypress rediscovered by Dean Satchell in 2017. Apparently it's been renamed Cupressus unicornii by the team of cyprephiles who bore witness to the splendour of these trees.
The DBH of the four trees were measured, now aged 26. From left to right, being from furtherest from road to closest, they were 621mm, 553mm, 523mm and 597mm.
Ben's estimation of heights from climbing them was 32-33 metres.
So with a 1996 planting date, that's averaging 1.3m per year annual height increment on a very exposed site. Average DBH 573.5mm with annual DBH increment of 22mm.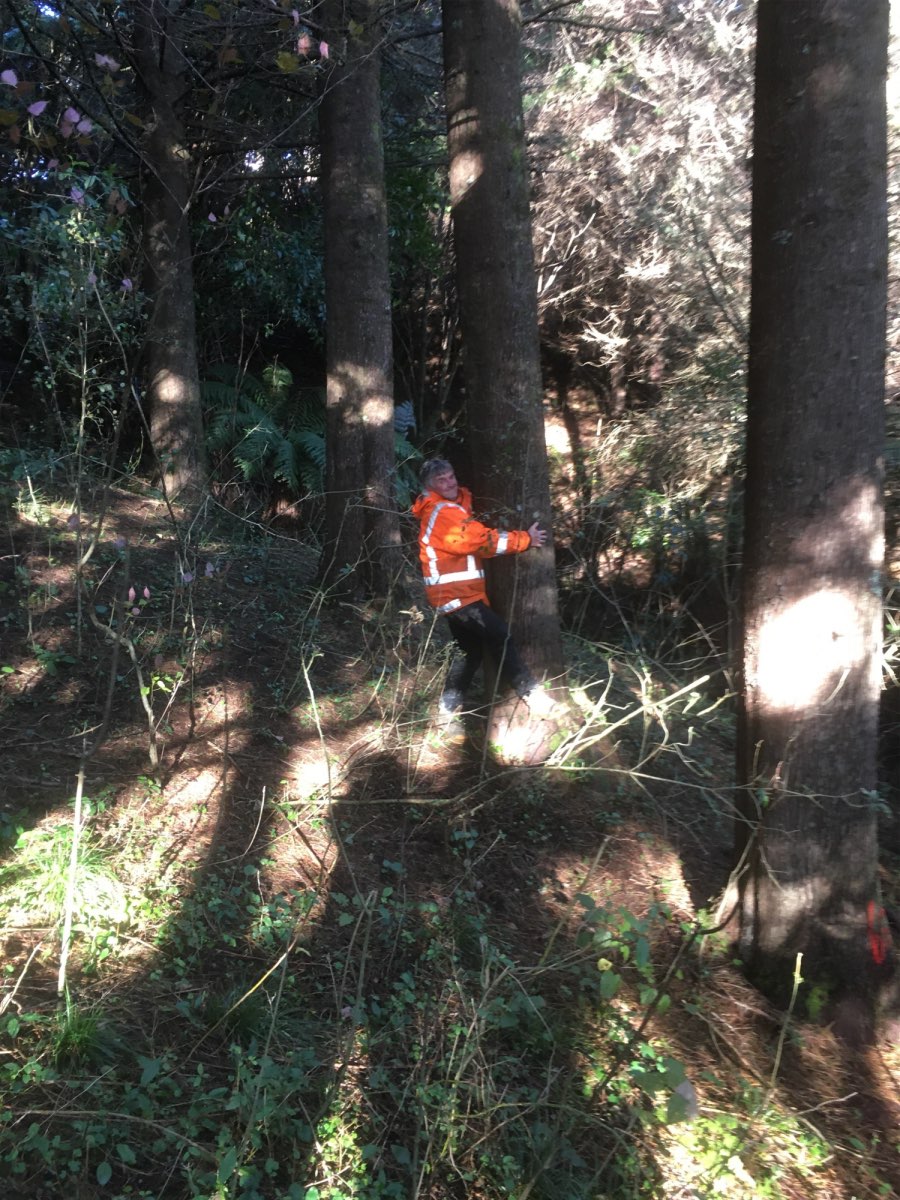 Scion's Toby Stovold has fallen madly in love with Cupressus unicornii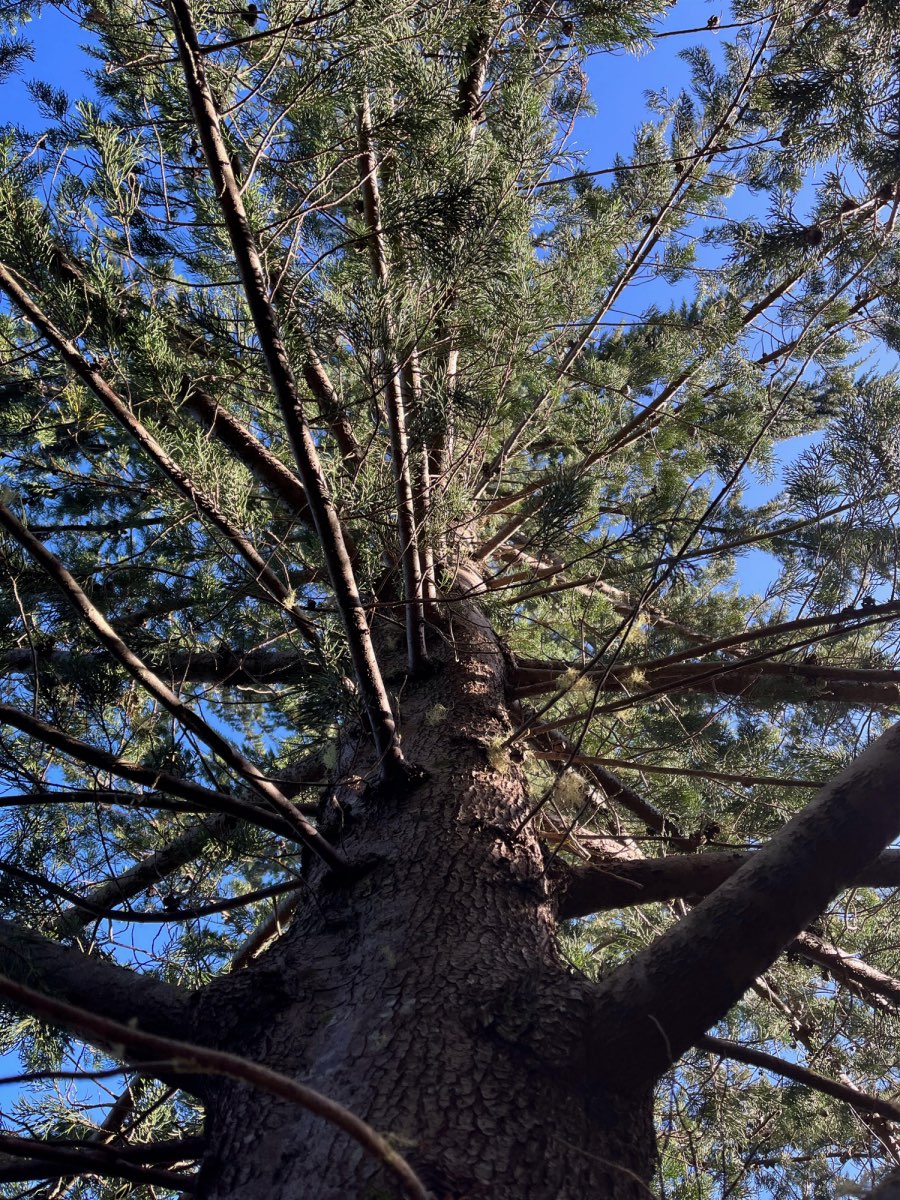 Crown of the unicorn
This arboretum is near lake Tutira and Vaughan took these photo's of the Lawson cypress there. Apparently Harold Holt and his wife started planting trees there in 1933.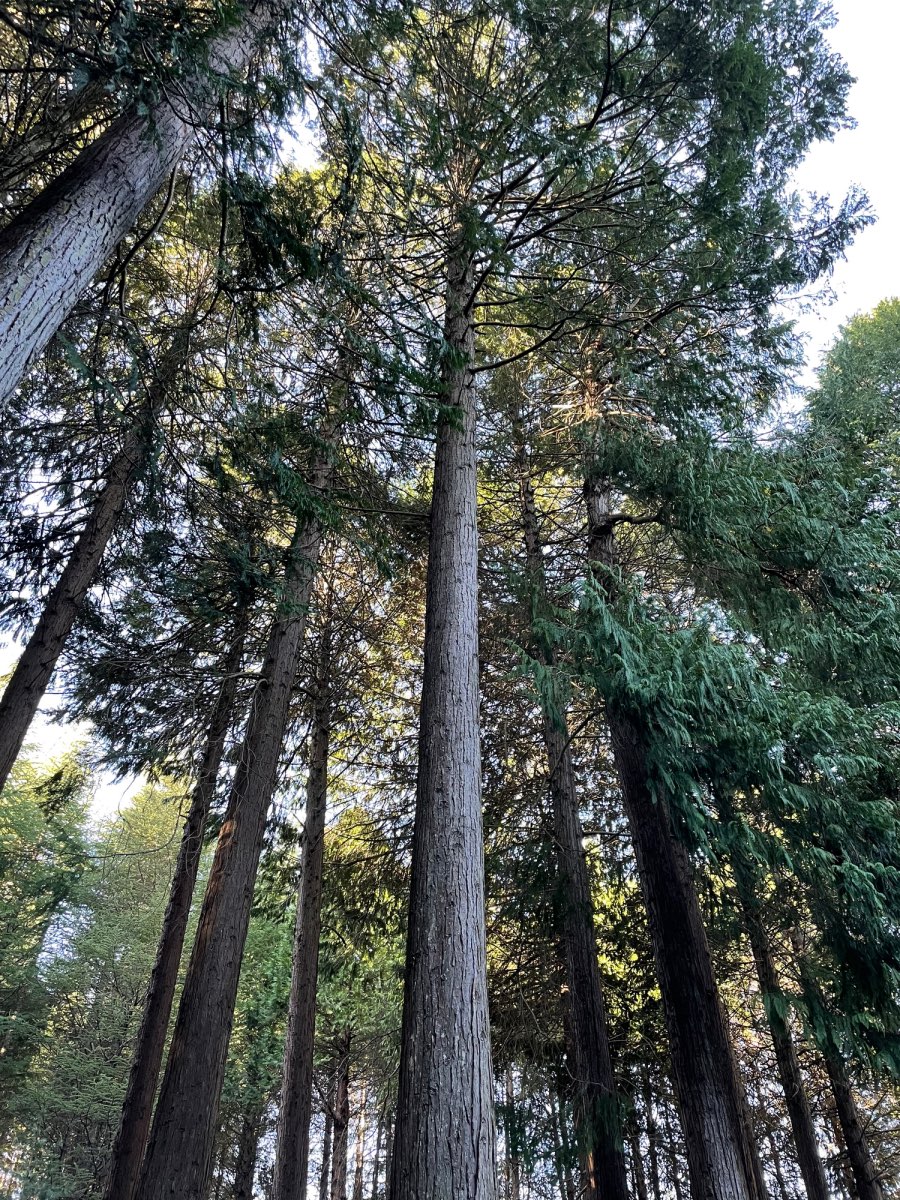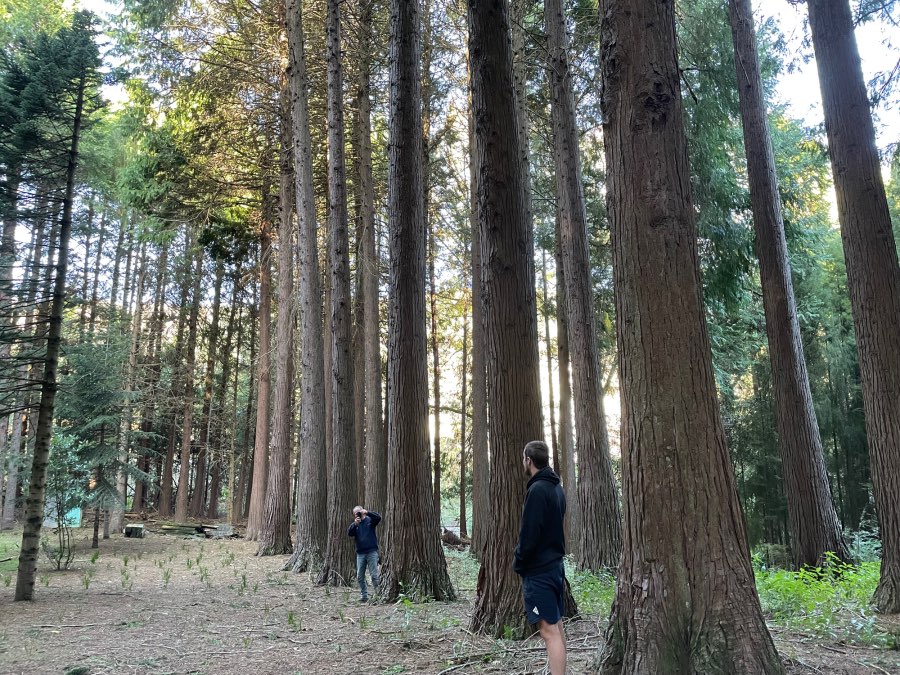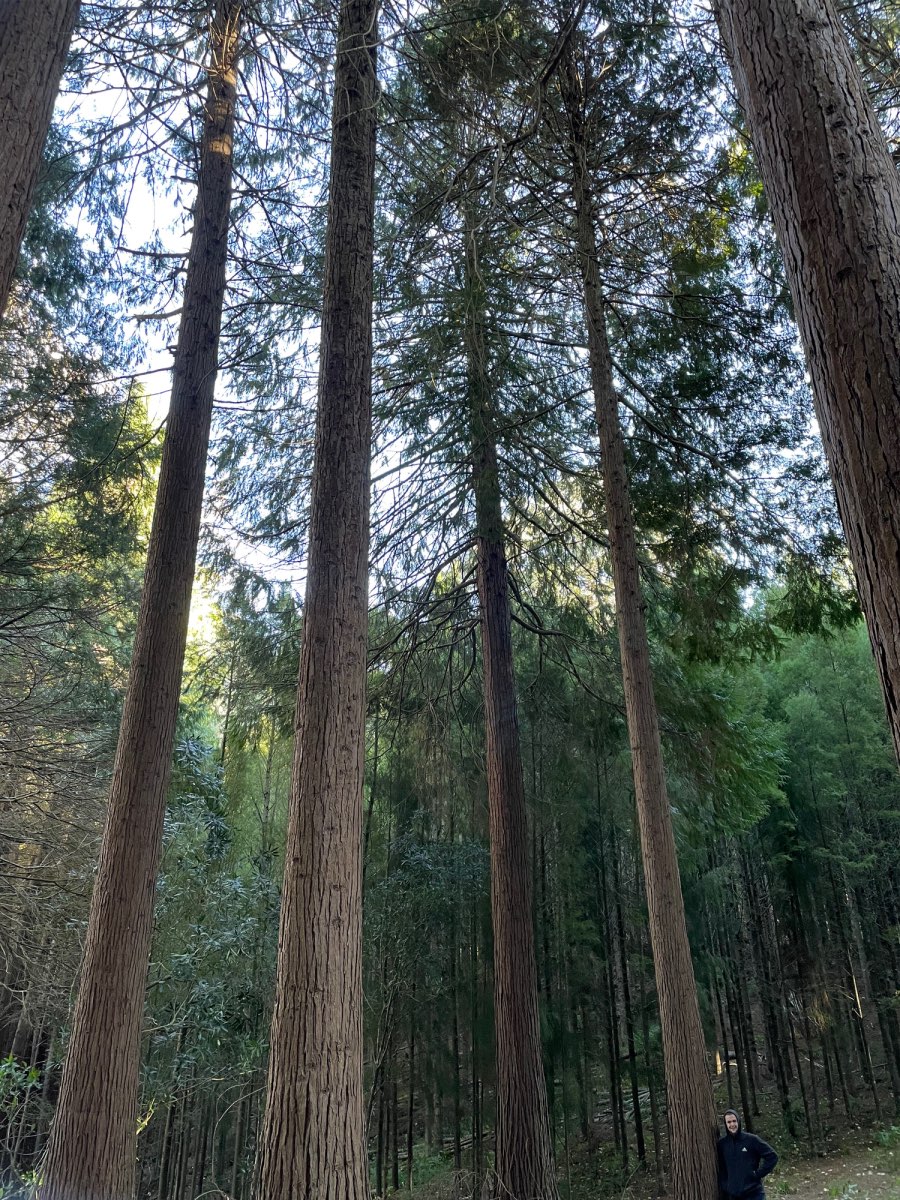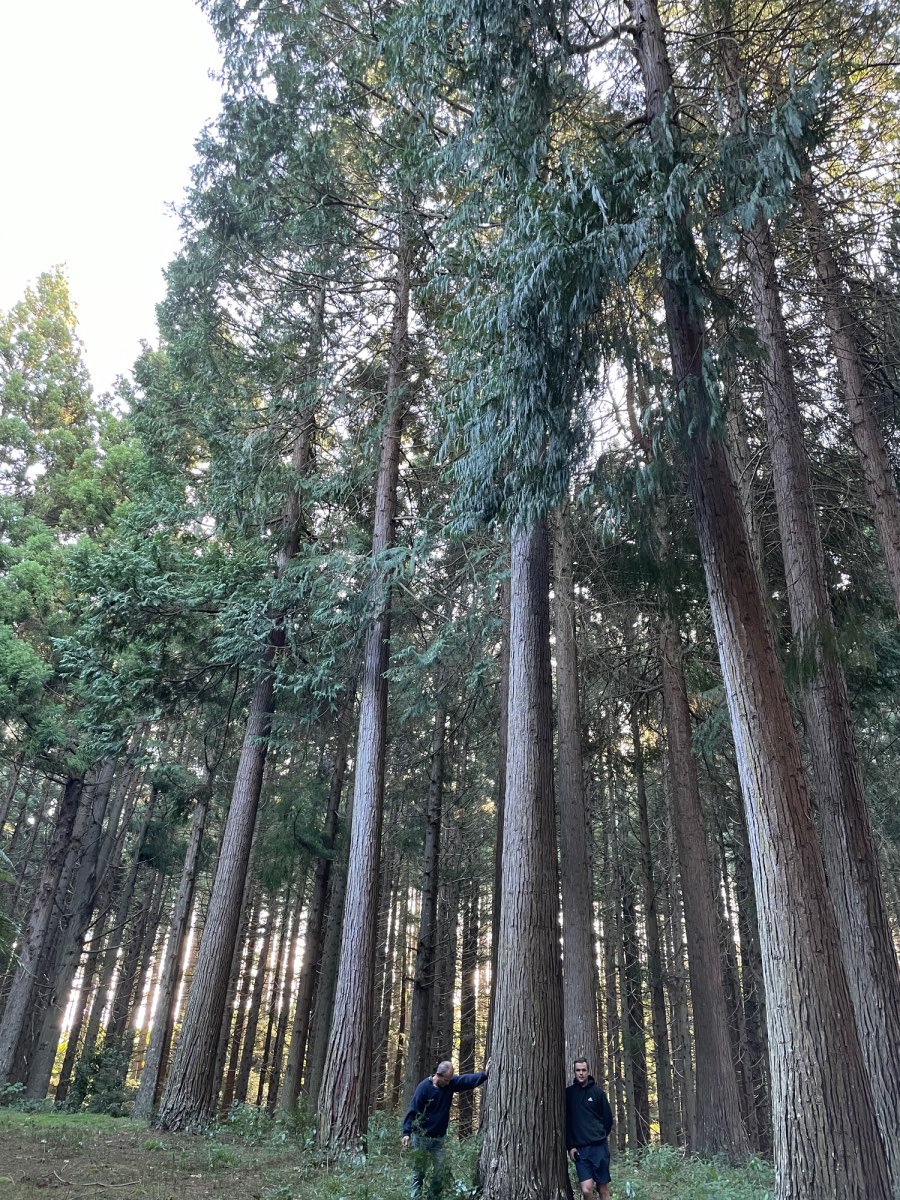 After a full day of activity at the recent combined action group weekend. The CDG members held a discussion meeting at the home of Kees and Kay Weytmans.
CDG Members present were: Vaughan Kearns, Angus Gordon, Dougal and Di McIntosh, David and Sue Forsythe, Jeremy Thomson, Neil and Pam Cullen, Paul Silcock, Russell Coker, Gary Fleming, Nick Pollock, Graham and Tess Smith
Visitors present: Rob Webster, Rick Holmes, Sharn Hainsworth, Paul Adams, Marco Lausberg, Toby Stovold, Hamish and Glenys Levack, Dougal Morrison, Stan Braaksma
This was not a formal meeting so no motions were called or passed. The main discussion was around the success to date of the raising and sale of Cypress seedlings and cutting grown clones under the banner of the Cypress Development Group.
This season the CDG is expected to sell over 100, 000 seedlings and clones to a variety of growers. To date I've handled the advertising, the contract growing, the sales, invoicing and payment collection. I've also confirmed nursery space for next season so that we can continue on the same scale and hopefully expand in line with market driven demand.
I have set up a tax number separate to my own personal one and had the tax account prepared by an accountant and paid the necessary gst from the profit derived from last seasons sales. In the first instance the tax number is operating as a comercial business with me registered as the sole director. What I envisage is for me to step down as the director and a new director/directors be appointed from within CDG.
At this early stage, Dave Forsythe, who has a long history running a substantial dairy farm business, has agreed to be the director of the company, should it proceed. I would then ask to be appointed as an employee of CDG Ltd with renumeration to be aligned to sales. So it would be a commission only position.
What needs to be decided at a formal meeting of the Cypress Development Group is whether or not this proposal is to go ahead and what form the company should take. It could be a small comercial enterprise retuning a profit to its shareholders, who would or could be members of CDG as of right. Alternatively membership could be restricted to people who want to invest in the company by establishing a shareholding and offering shares for purchase. Shares could be offered with a minimum purchase of $1 to $1000 . This would be my preference as I'd like to see shareholders with some "skin in the game".
As Paul Adams, head of Forest Growers Research commented, this suggests a group of people with serious intent and would encourage forestry professionals to have a close look at our species.
Another option favoured by Dean Satchell is to turn it into a "Not for Profit organisation". This has some tax benefits and would mean all CDG members would be shareholders. All surplus funds from trading would then return to CDG to be invested in "industry Good" activities. This is fairly much how I would like to see the Director/Directors control the comercial company option, with only a small dividend going to shareholders, (enough to pay for refreshments at Annual General Meetings).
So the CDG committee will be asking for feedback on this proposal and the form it could take, before it proceeds to a vote within current members.
Vaughan Kearns