Live radiata pine stem needles must be removed at pruning
From New Zealand Tree grower November 2018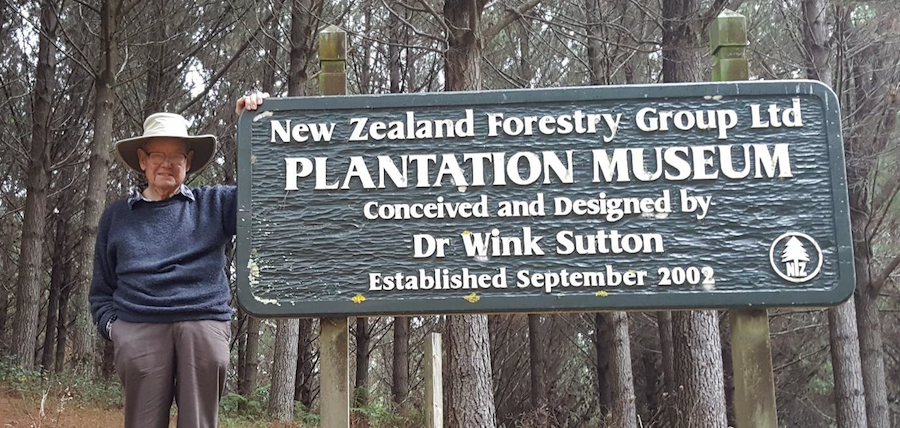 On a recent Bay of Plenty field day, questions were asked about the need to remove live stem needles at the time of pruning. If live stem needles are not removed both pruning times and costs could be reduced.
Decades ago when radiata stands had high initial stockings of 2,000 stems a hectare or greater and pruning was late by today's standards, stem needles growing into branches was rarely a problem. But because of improved nursery practice as well as tree improvement, initial stockings became lower to around 1,000 stems a hectare. Initial stand treatment often included an early thinning to waste and this reduced the stocking even lower.With the stocking reduced some live stem needles soon grew into branches. The only way of preventing this was to remove the needles at the time of pruning.
Trials at the Forest Research Institute in the early 1970s demonstrated that needles growing into branches was most common on the north face of the stems and least common on the south. We often refer to this needle growth as epicormics but strictly speaking these branches should be called adventitious shoots.
True epicormics grow from buds within not on the bark of some conifers such as redwoods and many non- conifer tree species such as most eucalypts, limes and hazel. Epicormic buds remain dormant unless stimulated by bush fires, tree felling with stumps can developing epicormic sprouts, pollarding and management for coppice.
Because adventitious shoots can develop at low stockings, live stem needles need to be removed at the same time as pruning. To prune but not remove stem needles runs the risk of branch development which could greatly reduce clearwood production – the main objective of pruning.
---
---
Disclaimer: Personal views expressed in this blog are those of the writers and do not necessarily represent those of the NZ Farm Forestry Association.