CDG Newsletter 23, September 2017
In this newsletter:
If you're interested in the future of cypress as a plantation forestry species, then come along and participate in this important industry workshop in Canterbury, organised by the Cypress Development Group.
Friday - What do we do next?
We're meeting at Patrick Milnes nursery, 75 Raddens Road, Kaiapoi, near Rangiora. 10 am start.
We'll look at some of the latest hybrid cypresses released by Scion in Patrick's nursery. We'll also be having a workshop session to discuss and plan a work programme for cypress. Some issues and topics up for discussion include:
Endophytes for cypress - the lowest hanging fruit?
Timber grading rules and products
Markets for cypress timber
Then we'll also be having a short field trip to Fort Milton near Rangiora to view cypresses.
Saturday - learning from the past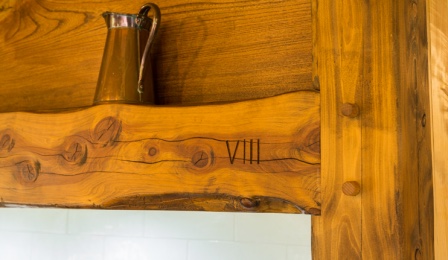 We'll be visiting the beautiful Okuti valley in Banks Peninsula, where we will be looking at one of the historical cypress clonal trials planted by FRI 20 years ago. This is an extremely interesting trial block, owned by Stephen Brailsford. We will see the good, the bad and the ugly all in one place. This is a must see if you wish to participate in decision making on how we can commercialise cypress as a plantation forest crop, there are magnificent clones completely free of canker, and other clones being wiped out all in one place. This will be a joint field day and workshop with the Specialty Woods Products Partnership technical steering committee, which steers industry funded Scion research on cypress, so this is the opportunity to have your say. Key topics up for discussion include:
Genetics
Silviculture
Selection criteria
Road to commercialisation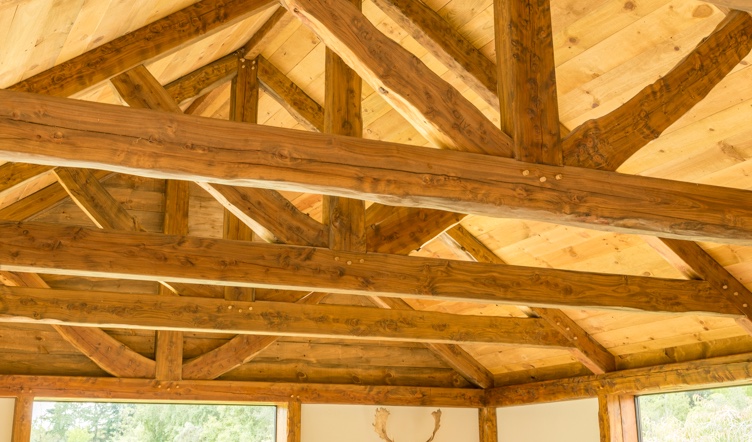 Meet at Stephen Brailsfords, 414 Old Tai Tapu road, Christchurch at 8.45 am. We will car pool and leave for Okuti valley at 9am. Our discussions will be among the cypress trees until lunch time. We'll then travel back to Stephen Brailsfords and look at his beautiful cypress post and beam house that he has just built, before holding a workshop in the afternoon focussing on steps required to commercialise cypress.
Please note, the field day is quite a hike up the hill. Please do not attend if you are not capable of walking up a steep hill.
---
Some of you will have read my article in the August issue of the Tree Grower and like me, were disappointed with the apparent negative slant this article took. This was not intended and the title speaks for itself. Unfortunately, the editor chose to not publish a key photograph I provided with my article, instead only publishing 3 photographs of canker disease. The following photograph and caption provided was intended to provide balance to the article and illustrates the positive outlook for cypress as a commercial plantation timber species, and should have been published with my article: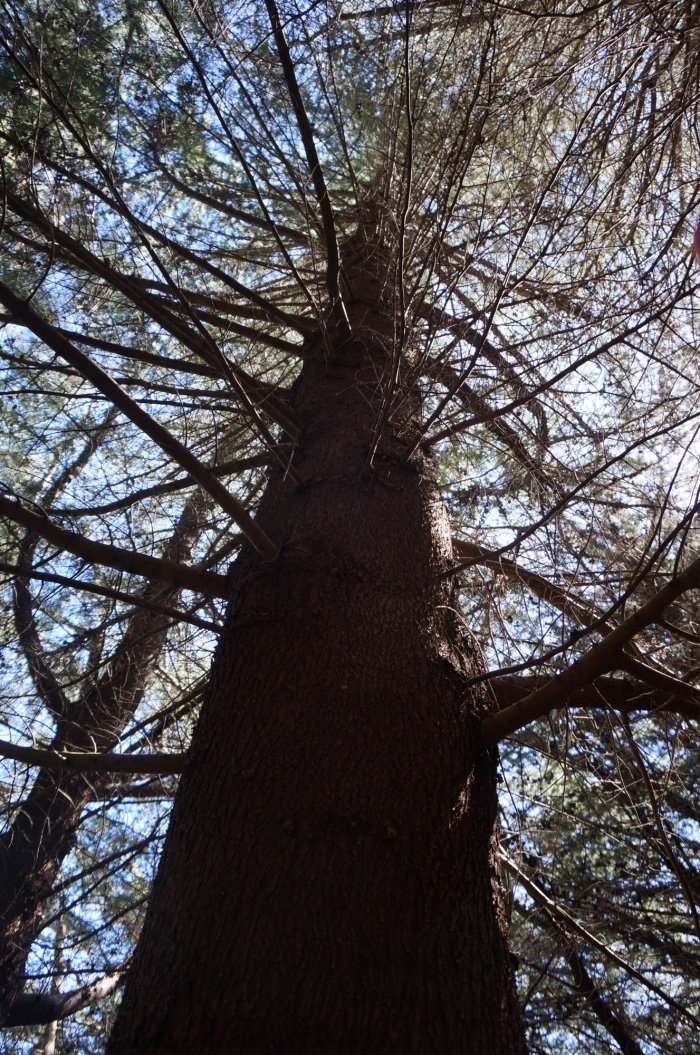 The research report itself is published on the website and for those of you interested in the methods and outcomes of the CDG funded work, please have a look. This is a comprehensive report produced after travelling the whole country and assessing thousands of trees.
---
I represent NZFFA on the Specialty Wood Products partnership technical steering committee (SWP TST). The SWP is investing in research on Douglas fir, the eucalypts and cypress as a partnership between MBIE and industry. We had a Rotorua meeting in July with a field trip out to the Kaingaroa Timberlands cypress trials. Following are my observations and photos from this day.
The hybrids
Scion have led a world first breeding programme that reproduces "leyland" type hybrids between Chamaecyparis nootkatensis and Cupressus macrocarpa or C. lusitanica. The trees are now reaching an age where evaluations and selections are taking place. Most of these hybrids are planted in Kaingaroa forest, along with other hybrids (e.g. C. guadalupensis hybrids) and macrocarpa and lusitanica selections.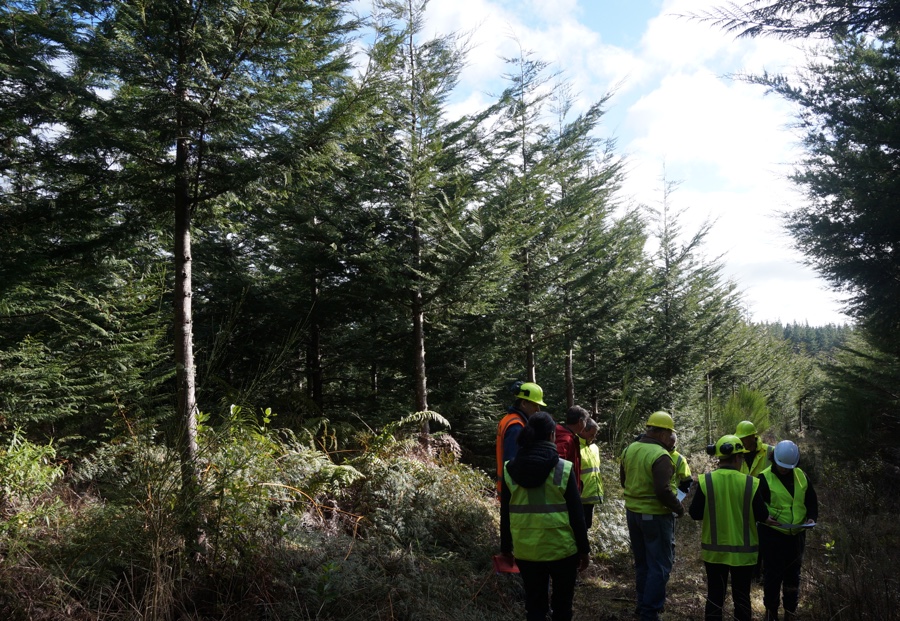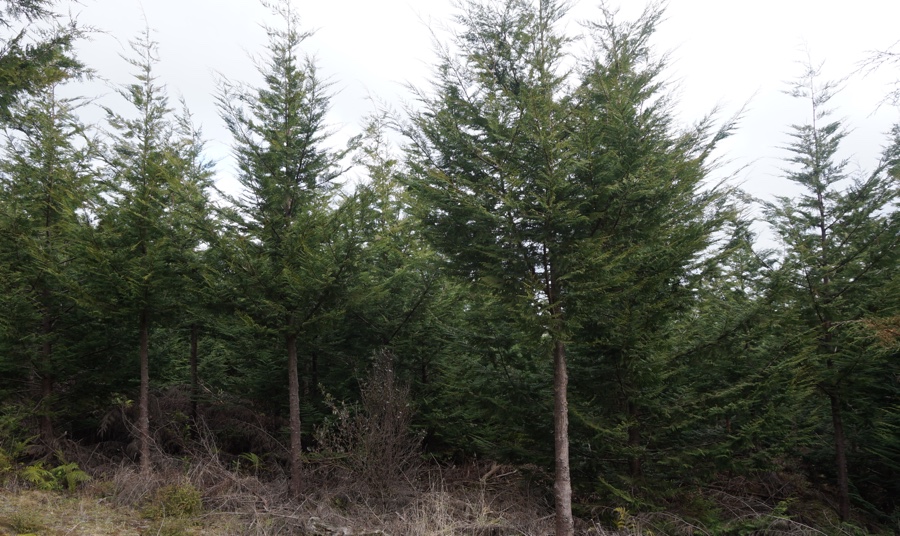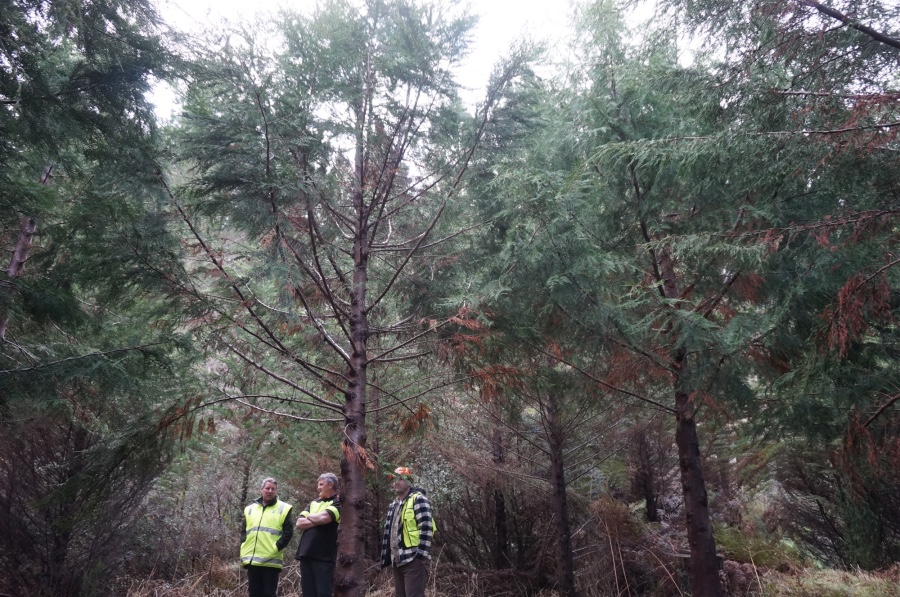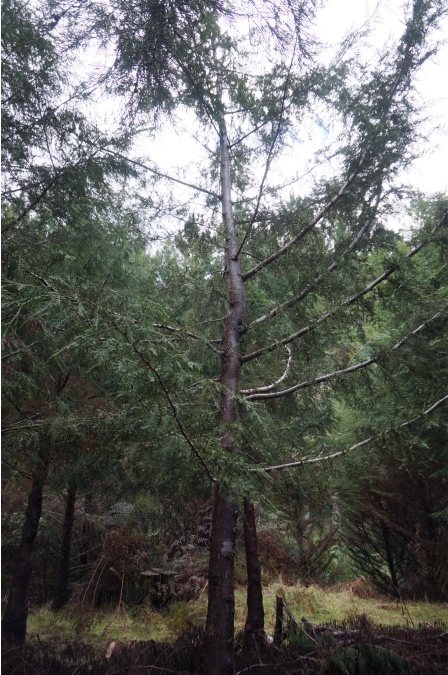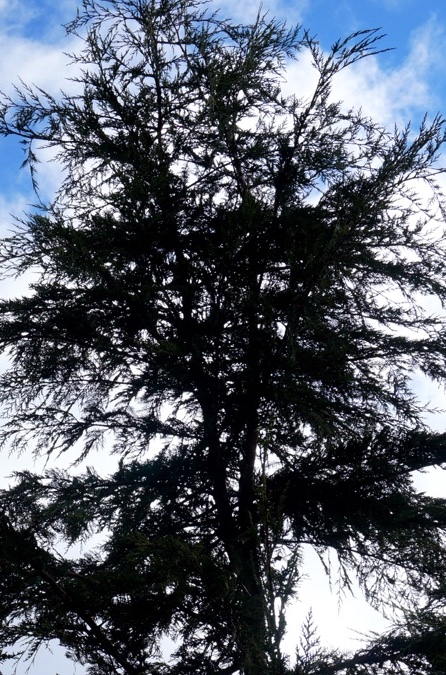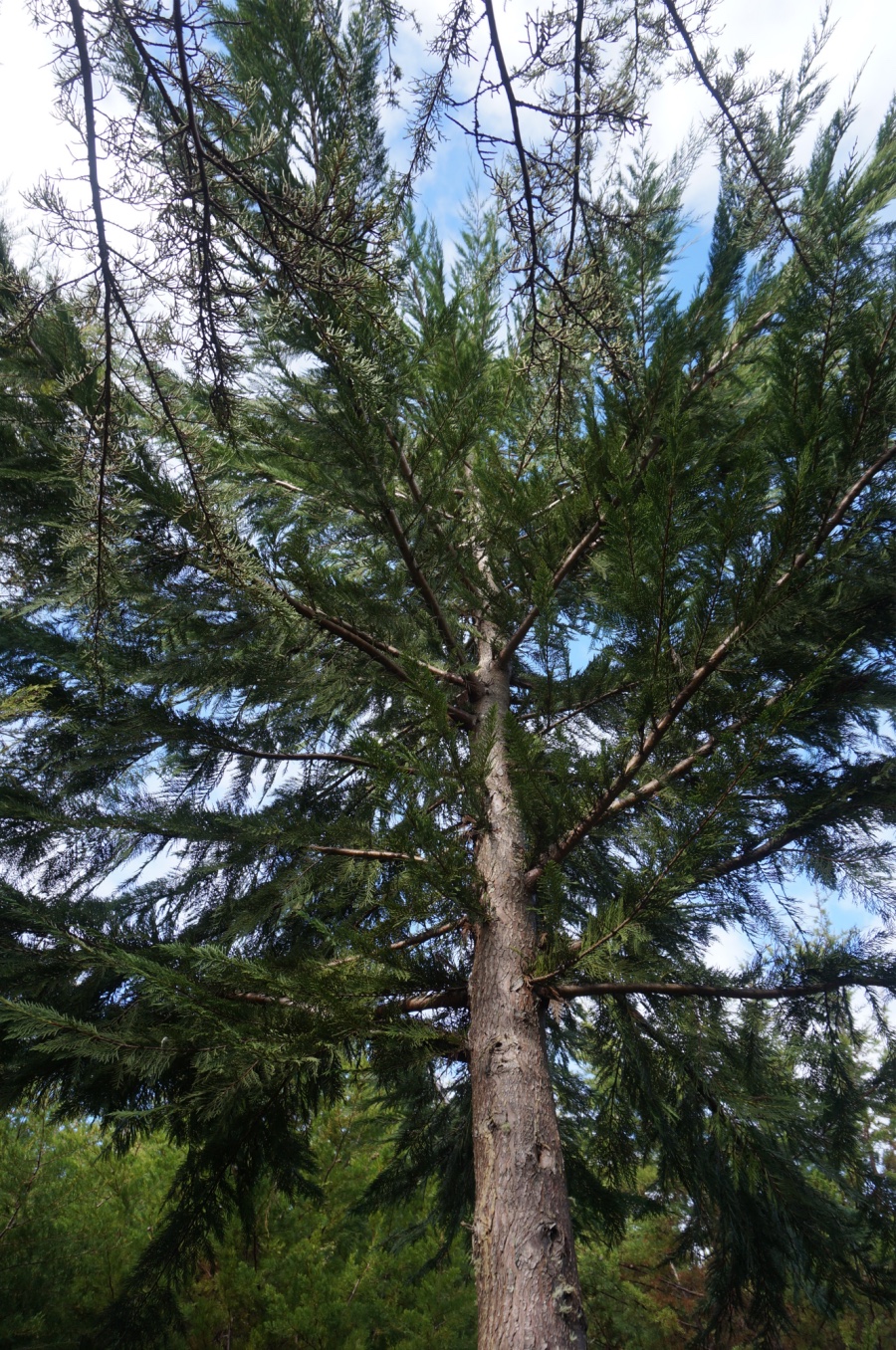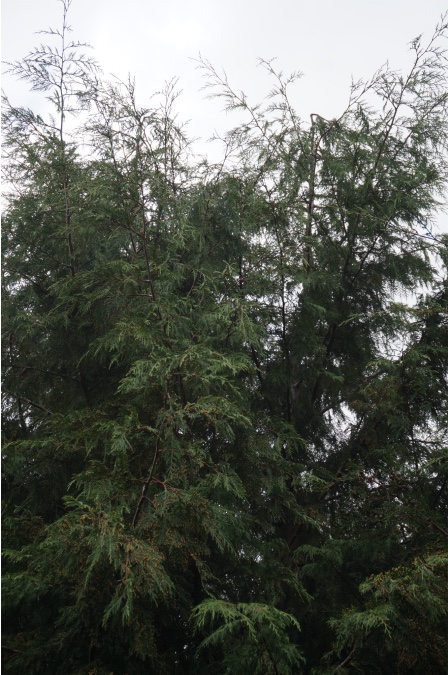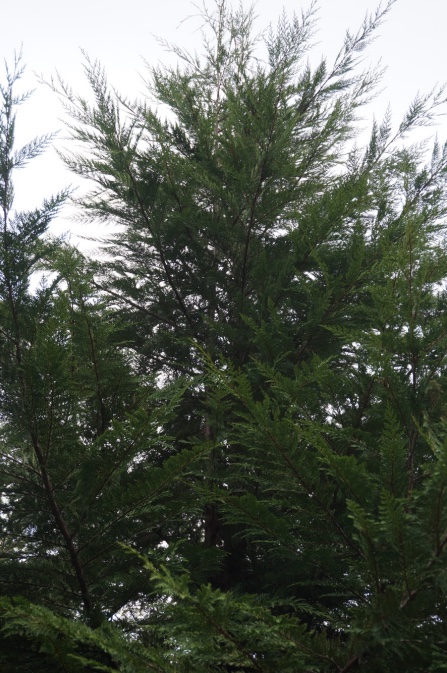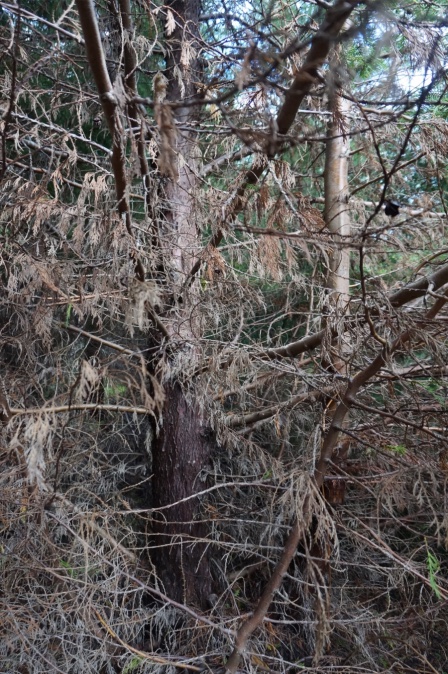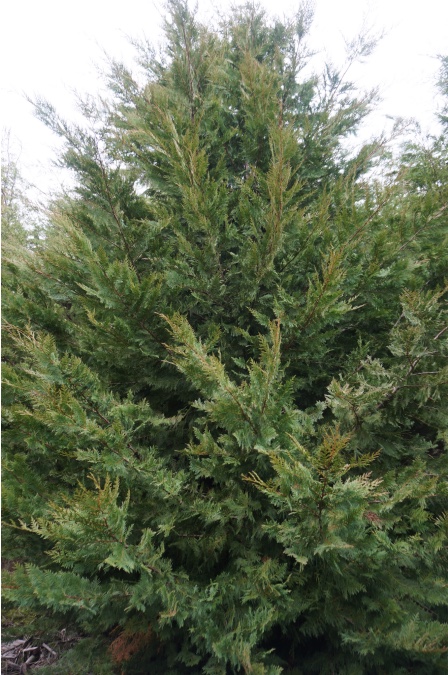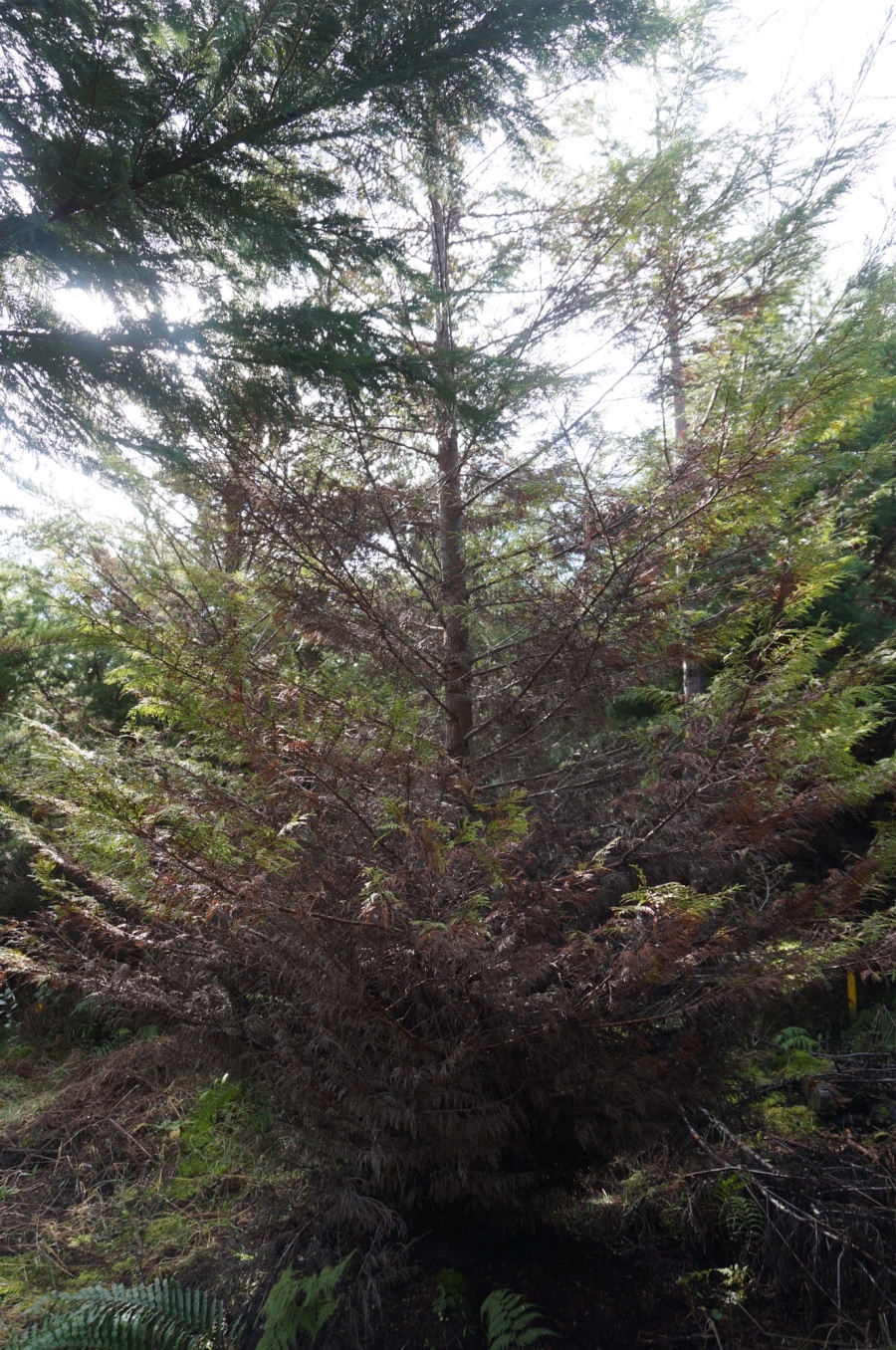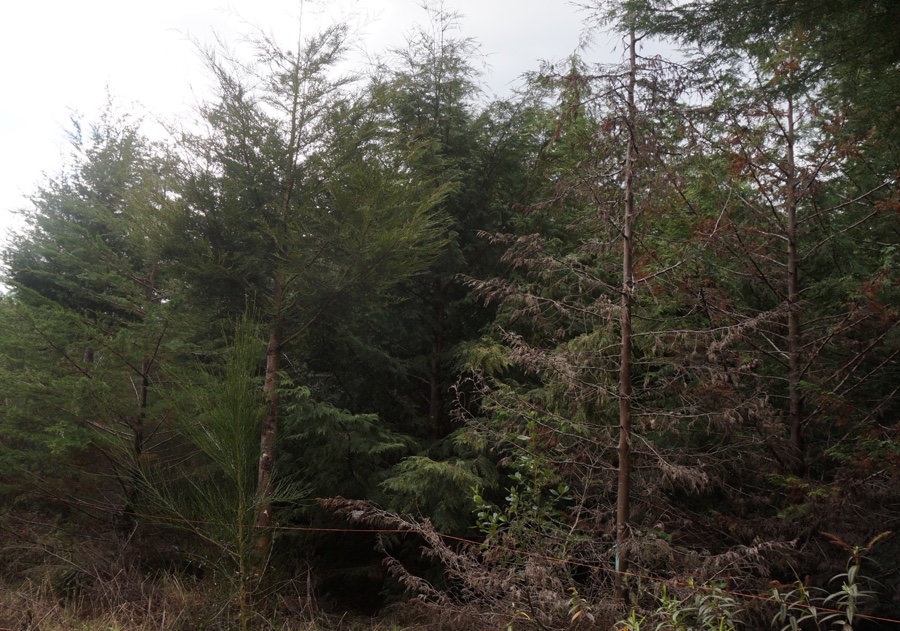 From memory about 200 hybrids were planted, and these can only be described as a mixed bag. We didn't have time to go up and down every row, and I'm sure there will be some very good clones amongst them. However, what I didn't see was anything outstanding... certainly nothing that looked better than Ovensii to me. There were many trees not worthy of selection for various reasons, which suggests that the "silver bullet" of selections may not come easy. A great start and Scion are definately on the right track, these nootkatensis hybrids are definately worth pursuing for their good structural properties and durability, but I'm thinking that we somehow need to grow many thousands of hybrids in order to select the creme de la creme ...the very very best for clonal deployment. Perhaps the biggest attribute these nootkatensis hybrids have in their favour is ease of propagation, most of them grow very easily from cuttings so they are well suited to clonal selection.
The opportunity as I see it is for Scion to produce and propagate lots more hybrid seed, which growers could plant into plantations, from which elite selections could be made later for clonal deployment. This offers a low cost way of getting more hybrid seedlings out there for improved selection.
I also noticed that some of the parents weren't up to scratch. We were shown a macrocarpa parent whose purebred offspring were terribly diseased. Its hybrid offspring were equally diseased, clearly demonstrating the need to use only the very best parent lines. Although the nootkentensis pollen came from the breeding programme in British Columbia, we could perhaps also do better here by selecting the best local nootkatensis suited to our conditions. There are stands of nootkatensis in New Zealand from which selections could be made for breeding purposes, and I'm thinking Denis Hocking's well proven Rangitoto #3 macrocarpa would make a good mum for nootkatensis pollen.
Cypress breeding
There were some good looking macrocarpa and lusitanica clones which are showing real potential. Some clones also showed high levels of disease, but it wasn't canker. I'm wondering if it was Stigmina thujina. I've observed this disease on my lusitanica, but Scion pathology at the time (Margaret Dick) couldn't find anything. Some present at the field day expressed concern that the radiata disease Red Needle Cast might be causing these symptoms. Only some clones were affected, so just another selection criteria for deployment of selected clones.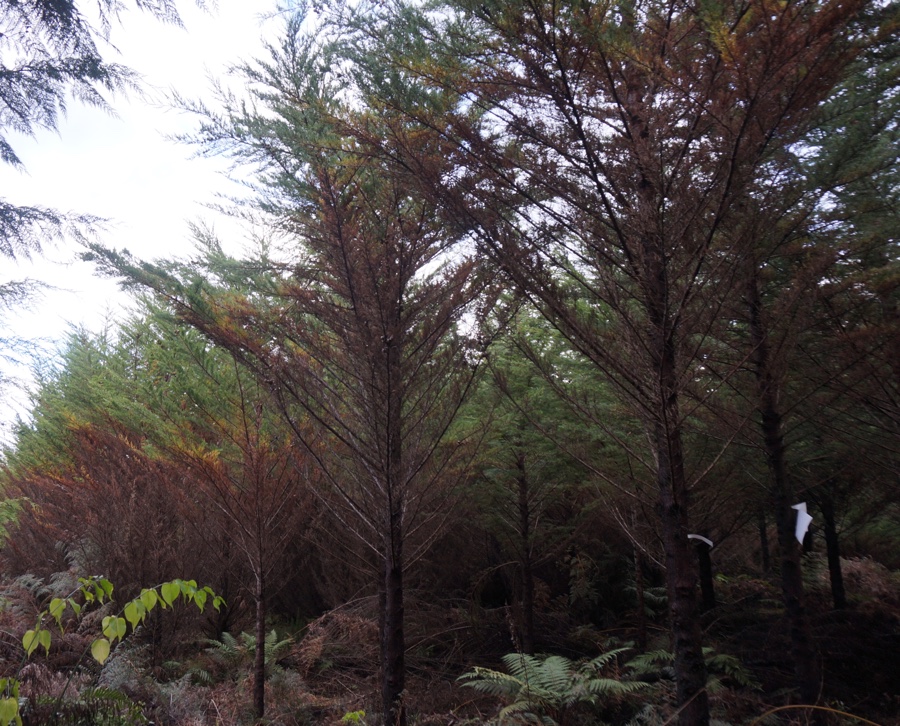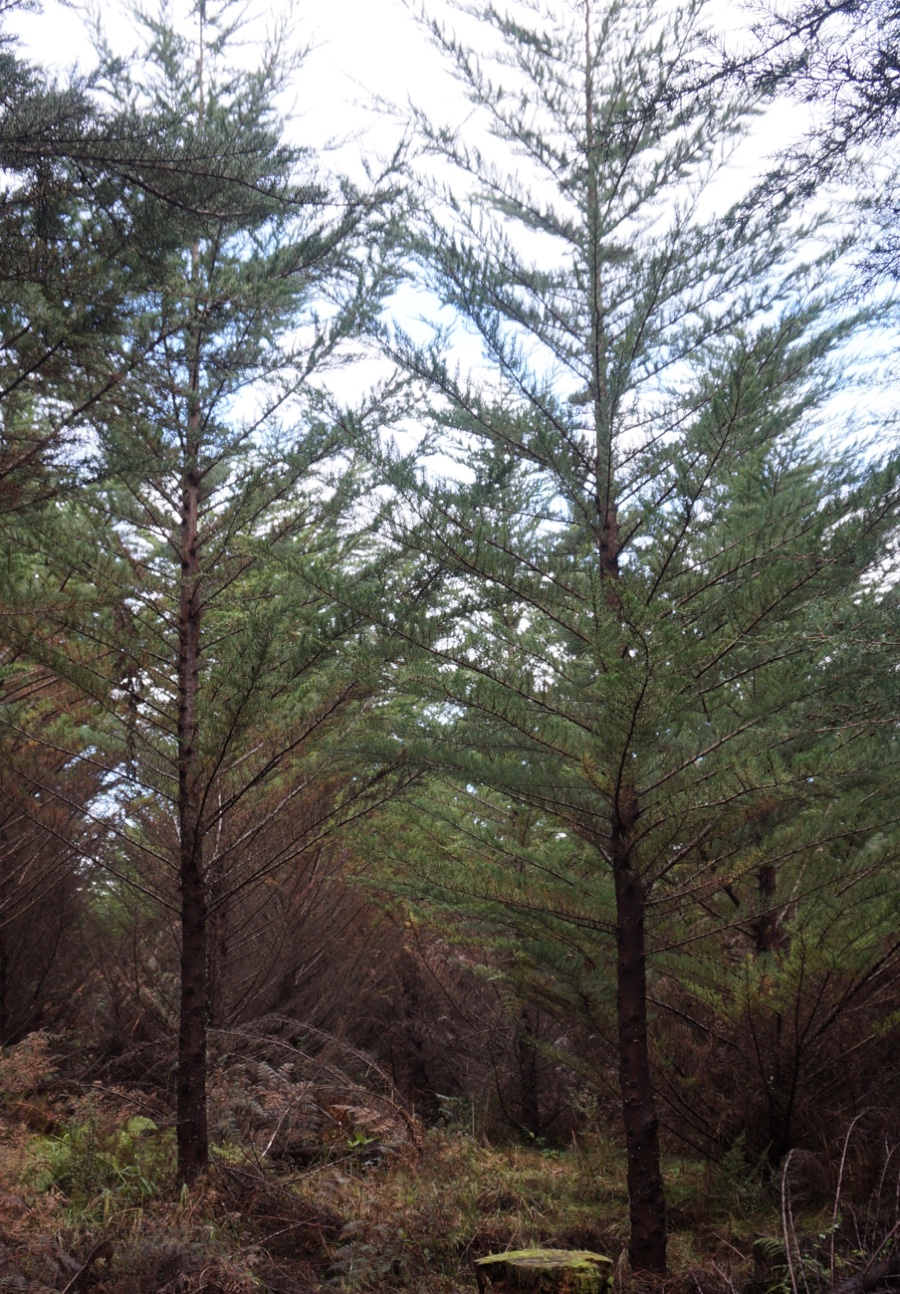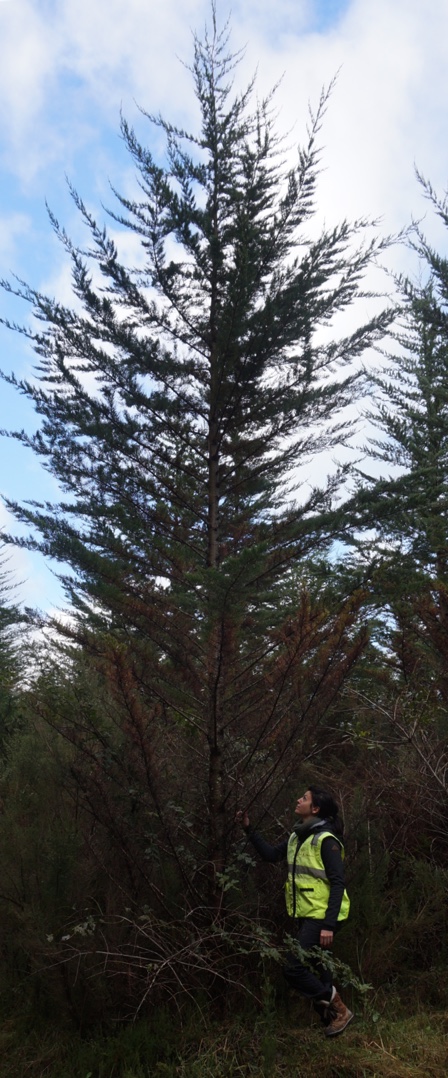 There are definately some good looking cypress clones, these are growing way faster than the nootkatensis hybrids. Some further selection work is being undertaken by Scion for improved heartwood content but release of selected clones shouldn't be too far away.
Unfortunately, many of the lusitanica and macrocarpa selections have not grown readily from cuttings. This appears to be the archilles heel of these cypress species, and perhaps the most important selection criteria. Finding a clone that grows well, has good form, good heartwood content, is canker resistent AND grows from cuttings could end up difficult!
Cupressus guadalupensis was also crossed with C. macrocarpa and C. lusitanica in the cypress breeding programmme, supposedly for it's canker resistance. The offspring put on good early growth but now don't look all that flash. The death knell for this hybrid though, has been its difficulty to grow from cuttings, just like its parent C. guadalupensis. This makes me wonder if parents should only be selected for crossing that propagate easily from cutting, such as the Martin Bannister selection Rotoehu 2/20, which 40 years after its initial selection, still grows easily from cuttings.
Dean Satchell
---
While at Rotorua during July I decided to have a look at the block of hinoki cypress (Chamaecyparis obtusa) at the Scion grounds. I'm not sure of their age, but this species is considered to be slow growing. Certainly it was slow growing at first, which reminds me of the Sierra redwood, but like the Sierra redwood once it gets going it seems to really get going. The size of these trees compared with my last visit a number of years ago is really quite impressive. They are extremely healthy, almost all well formed and are growing well. Possibly a species to keep an eye on because the timber is so valuable in Japan.