June, 2018
Advertisement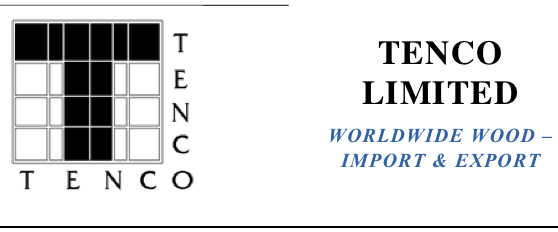 About Tenco
Tenco is one of New Zealand's largest exporters of forest products. We have built to this position since 1991 when the company was set up to export lumber to growing Asian export markets. Experience and reputation count; from small beginnings Tenco has become the largest independent exporter of New Zealand lumber and New Zealand's 4th largest log exporter. Tenco has a regular shipping program of their own log vessels and in combination with these and other ships currently calls at 7 New Zealand ports (5 North Island and 2 South Island).
Tenco buys standing forests. Tenco regularly buys smaller tracts of forest to harvest immediately or immature forests to hold until harvest time. A deal with Tenco is a certain transaction. The owner and Tenco will agree on a value of the tree crop and then Tenco will pay this amount to the owner either in a lump sum amount or on rate per volume unit out-turn from the forest depending on the nature of the tree crop.
Tenco is actively interested in buying harvestable forests or trees from areas including all the North Island (except the Gisborne and East Coast districts) and Nelson & Marlborough in the South Island .
If you own a forest in this area (16 years and older) and are ready to enter into this kind of agreement Tenco is interested to develop something with you.
Please contact: Josh.Bannan@tenco.co.nz
Work: +64 7 357 5356 Mobile: +64 21 921 595
www.tenco.co.nz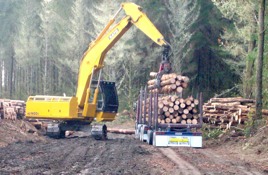 Protecting our Eucalyptus trees
May 2018. Scion are undertaking community pre-consultation on a proposed biological control of the Eucalyptus tortoise beetle.
Eucalyptus plantations are a recognisable part of New Zealand's diversified forestry industry. They provide pulp and timber, with additional benefits in farm forestry, honey production, firewood and carbon sequestration. Eucalypts are also widely used as amenity trees in urban areas.
The eucalyptus tortoise beetle has been a pest of eucalypts in New Zealand for over 100 years. It causes significant damage to shining gum (Eucalyptus nitens) as well as other gums such as the coastal grey box (Eucalyptus bosistoana), that hold potential for producing ground durable wood.
The Paropsis biocontrol preconsultation document is available to download here »
Laboratory tests to determine if an Australian wasp, Eadya daenerys, is suitable for biological control of the Eucalyptus tortoise beetle, Paropsis charybdis
Summary: We conducted extensive laboratory host-range tests with female Eadya daenerys against the target pest Paropsis charybdis and also against nine other closely-related beetle species found in New Zealand. These allow us to predict how the Australian parasitoid might behave in New Zealand, and the possible consequences and potential risks it poses to other non-target beetle species.
The technical note (May 2018) is available to download here »