---
Advertisement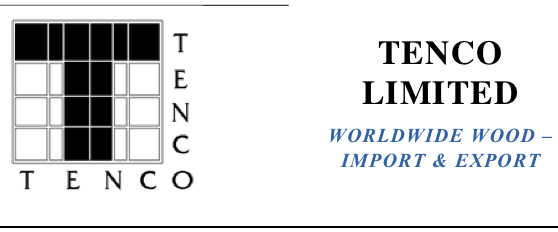 About Tenco
Tenco is one of New Zealand's largest exporters of forest products. We have built to this position since 1991 when the company was set up to export lumber to growing Asian export markets. Experience and reputation count; from small beginnings Tenco has become the largest independent exporter of New Zealand lumber and New Zealand's 4th largest log exporter. Tenco has a regular shipping program of their own log vessels and in combination with these and other ships currently calls at 7 New Zealand ports (5 North Island and 2 South Island).
Tenco buys standing forests. Tenco currently has a number of forests which they purchased at harvestable age to log over a number of years for export and domestic markets. Tenco also regularly buys smaller tracts of forest to harvest immediately or immature forests to hold until harvest time. Tenco is interested in broadening the base of owners from whom it purchases forests and stands of trees. A deal with Tenco is a certain transaction. The owner and Tenco will agree on a value of the tree crop and then Tenco will pay this amount to the owner either in a lump sum amount or on rate per volume unit out-turn from the forest depending on the nature of the tree crop.
Tenco knows there are a lot of farmers who have trees that are close or ready to harvest and will be asking themselves how they should proceed with the sale of their trees. For some farmers the kind of certain transaction with money in the bank could well be appealing. Tenco is actively interested in buying harvestable forests or trees from areas including all the North Island (except the Gisborne and East Coast districts) and Nelson & Marlborough in the South Island .
If you own a forest in this area (16 years and older) and are ready to enter into this kind of agreement Tenco is interested to develop something with you.
Please contact: Josh.Bannan@tenco.co.nz
Work: +64 7 357 5356 Mobile: +64 21 921 595
www.tenco.co.nz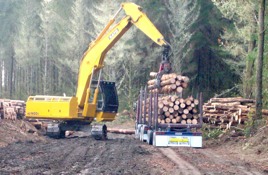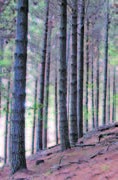 Market Report- May 2019
Export prices under downward pressure
For the first time in quite a while export prices have come under downward pressure as markets respond to a combination of lower demand and competitive log supply sources. As at mid-April the situation looks to be just a small correction. However, there are plenty of factors which could continue to tip the scales against the forest owner so it is time to keep your head up and look as if you are contemplating harvest.
At the outset we must remember any correction is not to be unexpected given a very long run of firm prices. Many market fundamentals suggest the next six months should largely be business as usual. But I will explain later why it is more important than normal to keep the sentries posted in case there is a need to provide an early warning of negative clouds on the horizon.
No calamity yet
In my last report, CNF prices − the cost of logs per cubic metre landed in China in US dollars − were US$138 for standard A-grade shorts and it has been as high as US$159 in the last three years. Since January, settlements reached US$141/142 and in April slipped back to US$134/135.
Over the first quarter of 2019 forest growers in New Zealand have been effectively cushioned from these fluctuations by shipping rates, which have generally weakened over the last three months along with the dollar exchange rates. The bottom line is that things are still pretty good, so there is no need to be despondent.
Throughout the rest of 2019 my crystal ball is very cloudy and hard to read. If I take a mix of all the commentary, including some international trade experts, it looks as if we are not headed for a calamity or meltdown or other unpredictable problem. But of course, they do not call them unpredictable for nothing.
A review of the main elements of the market at present includes −
Domestic sawlog markets are good and there are no major price changes to report, with standard S34 to S40 unpruned structural logs generally trading at one to three dollars higher since my February report
Pruned log prices and demand have remained subdued as broad combinations of niche market opportunities and expansion are mingled, with China being definitely off the boil
We have come through Chinese NewYear pretty much as predicted with demand now picking up to expected levels and inventory falling back to slightly higher than comfort levels.
Overall export prices have fallen back to very close to where they were in December 2018 and January 2019.
Domestic scene generally stable
A quick ring round of my spies suggests the domestic industry is generally at peace with the world, apart from the normal rounds of wailing and gnashing of teeth over timber price competitiveness and margin challenges. Indeed, over the years I have built a healthy respect for our sawmill fraternity. Trading logs has its challenges but trying to maintain sensible margins in a market generally awash with fibre in the timber segment is much more difficult.
It is important to explain the confusion in the broader industry rhetoric about the ability of a domestic New Zealand sawmill owner to compete with China. There is a need to provide clarity in support of our local mills which is promulgated by a particularly ill-informed politician I heard recently. Further research suggests it may be more widely misunderstood how a New Zealand sawmill competes in selling timber to China.
The majority do not understand
A sawmill creates low grade timber mostly from the lower density core of the log. This timber often includes the weaker pith which is not preferred in structural timber. This low-grade timber, sometimes called fall down or industrial, is often sold at negative margin, in other words a loss, just to keep it moving. In the meantime, a sawmill will hopefully generate sufficient margin from the higher end timber of a log to make an overall profit.
The small increases since Christmas in S-grade log prices appears to be a function of supply and demand together with some small increases in timber prices in the higher end segments. In the North Island the additional influence appears to be in export log price indexing which I have long argued is a dangerous place to go.
China prices weakening
In my last report, I predicted log prices might weaken as a result of the New Year holidays and some apparent slackening in demand, a prediction which unpredictably proved correct. Over Chinese New Year the eastern seaboard inventory climbed to close to five million cubic metres, about as expected. Despite China being on holiday it surprised me that wharf reports were still suggesting a daily uptake of 10,000 cubic metres during the holiday period.
By mid-April the inventory had dropped down to about 4.4 million cubic metres with most commentators suggesting a level under four million would be preferred. Meanwhile daily uplift has risen rapidly over 95,000 cubic metres which is just above the same as the arrivals, mainly from New Zealand, Australia and Russia.
In terms of the global picture and the broader softwood log supply there are some warning shots being fired across our Kiwi bows. The historically high and stable log prices in China have been great for New Zealand but now we are also seeing others take advantage.
A challenge
The traditional Pacific rim log supply sources are now being challenged by Venezuela, Germany, France, the Czech Republic, Poland and Lithuania who are collectively contributing over 600,000 cubic metres a month. While still about half the New Zealand and Australian supply, the volumes are significant. Fortunately, a slowing of supply of logs and timber from the US and Canada is helping to balance an otherwise very high tide coming on to our shores.
Many of the European logs are old growth high quality spruce from forests being devastated by a beetle attack. The site of container after container of 10 metre logs, dead straight with small branches and with small end diameters exceeding 30 cm being sold below current radiata log prices is very sobering. Some reports suggest there could be in excess of six million cubic metres of such logs heading to China in 2019.
This supply situation, in tandem with falling RMB prices for timber in China and overall negative sentiment, is likely to weigh heavily on this key market for 2019. Despite the China government injecting US$300 billion into tax reduction regimes, along with other financial and manufacturing sectors, most commentary is around a mood of pessimism and broader economic fundamentals. Trade with the US, tariffs and a domestic slowdown are being cited, but it is hard to know what is fact and what is fiction. Whatever the mood and whatever the doom merchants say, if we drill down through the detail, the China domestic price for timber has dropped overall by 20 RMB since Christmas and this translates to five US dollars off New Zealand logs.
India and Korea stable
There is little to report this time. India continues to push itself out on massive economic reforms with credit line difficulties weighing on this important market for New Zealand. India is certainly not for the faint of heart and at my tender age not likely to be on my bucket list in terms of new market opportunities.
There are signs of moderate recovery but log supply volumes and prices remain flat, essentially just following the China lead. I still hold that this market has great promise for a much larger volume of softwood logs. But for the moment, India treads water as they await the upcoming elections and President Modi's survivability will probably dictate what happens next.
Korea is lack-lustre to say the least. Demand is weak, construction demand is reducing and the current government shows little inclination to kick start economic growth or expansionism. Log prices are again generally following China with arrivals matching demand.
Korea remains an important destination of New Zealand log suppliers as it represents a top deck cargo opportunity. For smaller operators, a two-port load from New Zealand, with one port loading under the deck for China and one port using the top deck for Korea, with a two-port discharge in reverse is generally the modus operandi. Therefore, we can only hope the status quo remains despite weakening signals.
Shipping costs up and down
Northern hemisphere trade is affecting vessel negotiations and it is fluctuating worse than Donald Trump's sanity. One week we can get a good result and quite low cost because there just happens to be a few vessels operating in New Zealand. The next week it is all cat and mouse and no one wants to answer their phones.
Vessel rates have generally fallen since Christmas. In my February report I was suggesting freight rates of around $30 a cubic metre. New Zealand wharf gate prices climbed through January and February primarily because freight rates fell to around $25 a cubic metre. As I write in mid-April we are at US$27 to $29 levels.
For my shipments, I have been able to pick up on the wind turbine market in Australia with some heavy lift vessels bring those down and looking for back loads from New Zealand. These Chipol vessels, a joint venture between China and Poland, have much larger but slower cranes. They can be a pain in the shoulder to load but often come at a cheaper rate. Based on what we see at present, vessel hire rates are unlikely to move significantly either way in the foreseeable future.
Repast well but look up occasionally
The good times continue. I said the market indicator A-grade logs had fallen to around the US$134 a cubic metre. Just imagine looking back even four years ago thinking that sort of level would give cause for concern. In April 2015 A-grade logs were averaging $97 a cubic metre at the wharf gate and that was when things were starting to move.
The year 2019 has some challenges ahead and overall, we are bystanders in a world-wide wood fibre space over which we have little control. But there is also nothing out there which suggests significant gloom ahead. The world is still depleting their forest area by a million hectares a year and wood represents a vital renewable resource which sequesters carbon.
A New Zealand forest owner is a unique beast. We actually grow forests for profit and we do it faster and better than most other countries. Keep doing it, do not defer. It is now never more important. The only way forward for climate, country and the planet is to get out there and plant more trees.
Log price table key
Understanding the figures (below)
Domestic prices are per tonne landed "at mill door".
Prices are GST exclusive.
Export prices are per JAS cubic metre landed "at wharf gate".
The absence of data reflects insufficient sales.
Prices above or below those indicated are entirely possible if wood quality exceeds or is below the normal market expectation.
P1 AND P2 grades are pruned logs with a minimum 40cm SED and 34cm SED respectively (note SED = Small End Diameter)
S30 and S20 grades are small branch logs with a minimum 30cm SED and 20cm SED respectively
L30/A30 grades are large branch logs with a minimum 30cm SED
K grade are export logs sold to Korea. KA grade is better grade log with a minimum 30cm SED. K grade are smaller standard multi purpose logs and KI is a large branch large Industrial log.
S30 price for Northern South Island relates to N35 grade
Radiata pine log sales
NZ$ per tonne

North NI

Central NI

South NI

North SI

Central SI

South SI

P1 (P36-P38)

172-192

175-190

170-180

172-180

167-175

175-185

S30

128-146

128-135

120-125

122-128

120-125

124-131

S20

116-121

111-116

101-106

109-113

96-101

-

L30/A30

101-110

-

-

-

95-105

100-105

Postwood

82-95

90-100

84-94

72-90

90-100

82-93

Chip

54-59

48-52

46-51

45-50

50-54

44-48

NZ$ per JAS
Pruned (P40)

190-195

191-196

180-185

181-186

171-176

173-179

Pruned (P32)

155-161

160-166

150-156

154-159

142-147

146-151

A grade

147-152

152-157

138-143

140-145

130-135

132-137

CS/KS

139-144

143-148

131-136

133-138

122-127

126-131

CI/KI

126-131

130-135

120-125

122-127

114-119

121-126

Pulp (CIS/KIS)

118-123

122-127

111-116

113-118

106-111

110-115

Comparing JAS and a tonne of logs

The conversion rate from a JAS cubic metre and a tonne of logs is usually about 0.95 although this can vary. It depends on −

Stem taper which, for example, is usually less in pruned than second or third log
Summer or winter
North Island or South Island
Soil fertility
Rainfall
Aspect such as sunny or shaded back face.

If we accept an average day, average site and the 0.95 conversion rate, an export log grade comparative for an S30 log sold domestically would need to be about $137 per JAS to compare with a $130 a tonne for a domestic sale.
Macrocarpa log sales
Macrocarpa logs
South Island
Landed at mill door/tonne
North Island
Landed at mill door/tonne
Pruned Min SED 40cm
$350 - $375
-
Pruned Min SED 30cm
$170 - $190
-
Small branch Min SED 30cm
$160 - $165
-
Small branch Min SED 20cm
$135 - $145
-
Large branch/Boxing/Sleeper
$115 - $120
-
Firewood logs
$75 - $80
-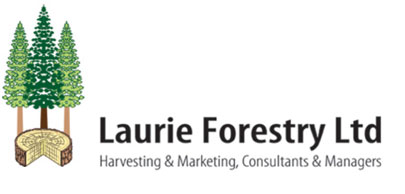 Allan Laurie is the managing director of Laurie Forestry Ltd with over 29 years experience in marketing logs for small to medium growers. www.LaurieForestry.co.nz
(top)