Advertisement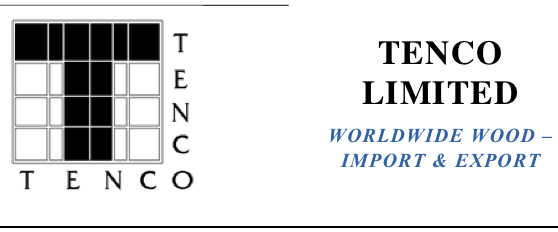 About Tenco
Tenco is one of New Zealand's largest exporters of forest products. We have built to this position since 1991 when the company was set up to export lumber to growing Asian export markets. Experience and reputation count; from small beginnings Tenco has become the largest independent exporter of New Zealand lumber and New Zealand's 4th largest log exporter. Tenco has a regular shipping program of their own log vessels and in combination with these and other ships currently calls at 7 New Zealand ports (5 North Island and 2 South Island).
Tenco buys standing forests. Tenco currently has a number of forests which they purchased at harvestable age to log over a number of years for export and domestic markets. Tenco also regularly buys smaller tracts of forest to harvest immediately or immature forests to hold until harvest time. Tenco is interested in broadening the base of owners from whom it purchases forests and stands of trees. A deal with Tenco is a certain transaction. The owner and Tenco will agree on a value of the tree crop and then Tenco will pay this amount to the owner either in a lump sum amount or on rate per volume unit out-turn from the forest depending on the nature of the tree crop.
Tenco knows there are a lot of farmers who have trees that are close or ready to harvest and will be asking themselves how they should proceed with the sale of their trees. For some farmers the kind of certain transaction with money in the bank could well be appealing. Tenco is actively interested in buying harvestable forests or trees from areas including all the North Island (except the Gisborne and East Coast districts) and Nelson & Marlborough in the South Island .
If you own a forest in this area (16 years and older) and are ready to enter into this kind of agreement Tenco is interested to develop something with you.
Please contact: Josh.Bannan@tenco.co.nz
Work: +64 7 357 5356 Mobile: +64 21 921 595
www.tenco.co.nz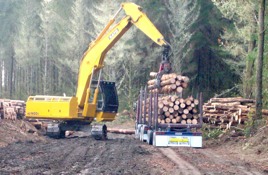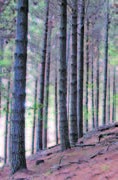 Market Report August 2020

Domestic log markets strong and exports improving
Over the last six months the importance of the domestic market to the New Zealand forestry marketing strategy has been to the fore. Sales have been strong and prices stable. There is nothing in the current forecasts which would suggest that is going to change, at least in the short term.
And just to prove Shane Jones wrong, in the ring around of my respondents, I could find no sawmills running out of logs. In fact, there were three reports of sawmills not being able to take all the logs available.
This does not appear to be a function of export price comparatives being lower. Instead it is a clear intent of all log suppliers throughout a period of great uncertainty to ensure the local sawmill comes first. I suspect this has normally been the case with potential exceptions being a couple of Shane Jones mates in Northland looking to screw the price scrum to the detriment of forest owners.
Meanwhile over the last six months export prices have been similar to MPs, coming and going with high uncertainty and little predictability, in short, badly behaved. Covid-19 has been the dominant feature. In February and March the export log supply from New Zealand dried up, China panicked, prices spiralling up to some of the highest wharf gate prices ever seen, then slumping in June and July to very not pretty levels at all.
A quick look back at July 2010
July 2020 marks the 10-year anniversary of my writing market reports in Tree Grower. I thought it might be of interest to readers to know where we were 10 years ago in terms of log prices, and returns to growers compared to now.
The first table is from this year, July 2020. The second table is from 10 years earlier in July 2010. I will leave readers to draw their own conclusions as to a specific region. But in summary, across New Zealand and as a direct comparison, the staple diet of S30 logs, those with a small end diameter of 30 centimetres, being sold to local sawmills has increased by $34 a tonne. Meanwhile the staple diet of A grade log sold to China
has increased on average by $24 a cubic metre.
It is important here not to drawn too many conclusions. The main reason is that the domestic log price remains very stable with three monthly negotiation often being the order of the day. A quick history review confirms they have been steadily increasing over this time but with a sphere of stability.
Sawmill owners complain that prices for timber have changed little over the same period affecting profitability significantly. I suspect the issue of efficiency in turning logs into timber in an internationally competitive world is going to get harder, certainly not easier.
Fluctuating export prices
Meanwhile export prices have fluctuated greatly over the 10 years, changing monthly and affected by CFR settlements – the log price landed in China in US dollars − exchange rate and shipping costs. This means
looking at a snapshot of July prices is a little unkind. Again, a quick historical review suggests on average across the 10 years, both segments have similar increases in prices.
A further couple of interesting comparisons. In July 2010 the exchange rate with the US dollar was 72.5 cents and in 2020 is 65.5 cents. In 2010 shipping rates were US$40 a cubic metre and in 2020 down to US$24.
If we look at the current snapshot in time, I would say that for forest owners with higher quality blocks of trees, it is still worth harvesting. In July 2020, prices are hovering in a lower cycle overall, but on average still in the top 65 percentile of the market of the last three years.
Domestic sawmills a stable platform
As has been the case for the last 40 years, domestic sawmills provide a stable platform and good price points for New Zealand forest owners. However, despite what Shane Jones might say, we also need the log export
sector to ensure the total returns for a harvest are attractive which they certainly have been.
As a general rule of thumb, China sawmills have been prepared to pay the same for the rougher grades of logs which our sawmill owners do not generally want. Therefore, returns to forest growers, including woodlots
owned by farmers, have been higher than can be achieved for almost any other land use.
The reality of the current day
Before our critics, such as the 50 Shades of Stupidity, climb all over us like a big red rash, most foresters have no expectation that forests and large woodlots will be planted across high quality farm land at scale. Indeed, commercial forestry cannot get anywhere close to what farmers are prepared to pay for good farm land. Our cashflows and bottom line will consistently ensure we foresters confine our planting to mostly lower quality, lower value, land.
The current One Billion Trees grant scheme does not support whole farm conversions and nor do we see farmers wanting to apply for whole farm conversions. However, as far as I can see, many farmers are taking the opportunity within the grant to ensure a wide variety of tree species are planted in the right place on farms. This then ensures optimal land use integration, sustainability and taking care of some important positive
environmental outcomes. There are no negatives here.
China market
Signs of a moderate improvement in China are emerging despite earlier gloomy predictions. Daily usage rates across the eastern seaboard have increased 10,000 cubic metres a day to currently 70,000 and climbing
ever so gradually. In recent years daily consumption has been running at about 90,000 cubic metres a day at this time of the year, so we are not out of the woods yet, forgive the pun.
The big volumes of spruce coming from Europe have not yet appeared at the scale some were predicting. Total softwood inventory sits at just above four million cubic metres, representing just over two month's supply at current usage levels. This is about right and with the current reduction in supply from New Zealand we are seeing confidence levels in China start to improve.
Shipping rates remain stubbornly high and for the moment nobody can explain why. World trade is on the go-slow and there should be vessels coming to New Zealand next month. Let us hope this eases the pressure
on wharf gate prices. Then all we need to see is that pesky exchange rate start to ease and later in the year we should start to see prices improve in the export sector.
As always please remember the thoroughly important message, It remains, as always, fundamentally important, the only way forward for climate, country and the planet, is to get out there and plant more trees.
Log price table key
Understanding the figures (below)
Domestic prices are per tonne landed "at mill door".
Prices are GST exclusive.
Export prices are per JAS cubic metre landed "at wharf gate".
The absence of data reflects insufficient sales.
Prices above or below those indicated are entirely possible if wood quality exceeds or is below the normal market expectation.
P1 AND P2 grades are pruned logs with a minimum 40cm SED and 34cm SED respectively (note SED = Small End Diameter)
S30 and S20 grades are small branch logs with a minimum 30cm SED and 20cm SED respectively
L30/A30 grades are large branch logs with a minimum 30cm SED
K grade are export logs sold to Korea. KA grade is better grade log with a minimum 30cm SED. K grade are smaller standard multi purpose logs and KI is a large branch large Industrial log.
S30 price for Northern South Island relates to N35 grade
Radiata pine log sales
NZ$ per tonne

North NI

Central NI

South NI

North SI

Central SI

South SI

P1 (P36-P38)

172-192

175-190

170-180

172-180

167-175

175-185

S30

125-140

125-133

120-125

120-126

120-125

122-127

S20

116-121

111-116

101-106

109-113

96-101

-

L30/A30

101-110

-

-

-

95-105

100-105

Postwood

82-95

90-100

84-94

72-90

90-100

82-93

Chip

54-59

48-52

46-51

45-50

50-54

44-48

NZ$ per JAS
Pruned (P40)

163-167

166-170

156-159

150-154

143-145

154-160

Pruned (P32)

126-130

129-133

119-123

117-121

111-114

115-119

A grade

118-122

120-125

108-113

110-114

102-105

106-110

CS/KS

112-116

114-118

103-107

105-109

94-97

98-102

CI/KI

99-104

101-106

92-96

94-98

86-89

95-99

Pulp (CIS/KIS)

92-96

94-99

97-101

86-90

77-80

83-88

Comparing JAS and a tonne of logs

The conversion rate from a JAS cubic metre and a tonne of logs is usually about 0.95 although this can vary. It depends on −

Stem taper which, for example, is usually less in pruned than second or third log
Summer or winter
North Island or South Island
Soil fertility
Rainfall
Aspect such as sunny or shaded back face.

If we accept an average day, average site and the 0.95 conversion rate, an export log grade comparative for an S30 log sold domestically would need to be about $137 per JAS to compare with a $130 a tonne for a domestic sale.
Macrocarpa log sales
Macrocarpa logs
South Island
Landed at mill door/tonne
North Island
Landed at mill door/tonne
Pruned Min SED 40cm
$350 - $375
-
Pruned Min SED 30cm
$170 - $190
-
Small branch Min SED 30cm
$160 - $165
-
Small branch Min SED 20cm
$135 - $145
-
Large branch/Boxing/Sleeper
$115 - $120
-
Firewood logs
$75 - $80
-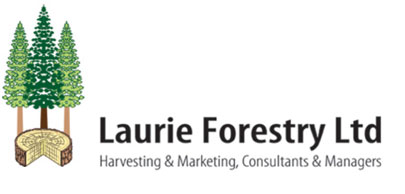 Allan Laurie is the managing director of Laurie Forestry Ltd with over 29 years experience in marketing logs for small to medium growers. www.LaurieForestry.co.nz