Advertisement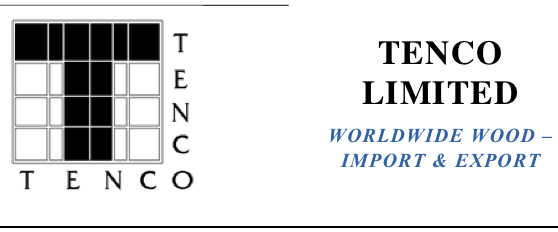 About Tenco
Tenco is one of New Zealand's largest exporters of forest products. We have built to this position since 1991 when the company was set up to export lumber to growing Asian export markets. Experience and reputation count; from small beginnings Tenco has become the largest independent exporter of New Zealand lumber and New Zealand's 4th largest log exporter. Tenco has a regular shipping program of their own log vessels and in combination with these and other ships currently calls at 7 New Zealand ports (5 North Island and 2 South Island).
Tenco buys standing forests. Tenco currently has a number of forests which they purchased at harvestable age to log over a number of years for export and domestic markets. Tenco also regularly buys smaller tracts of forest to harvest immediately or immature forests to hold until harvest time. Tenco is interested in broadening the base of owners from whom it purchases forests and stands of trees. A deal with Tenco is a certain transaction. The owner and Tenco will agree on a value of the tree crop and then Tenco will pay this amount to the owner either in a lump sum amount or on rate per volume unit out-turn from the forest depending on the nature of the tree crop.
Tenco knows there are a lot of farmers who have trees that are close or ready to harvest and will be asking themselves how they should proceed with the sale of their trees. For some farmers the kind of certain transaction with money in the bank could well be appealing. Tenco is actively interested in buying harvestable forests or trees from areas including all the North Island (except the Gisborne and East Coast districts) and Nelson & Marlborough in the South Island .
If you own a forest in this area (16 years and older) and are ready to enter into this kind of agreement Tenco is interested to develop something with you.
Please contact: Josh.Bannan@tenco.co.nz
Work: +64 7 357 5356 Mobile: +64 21 921 595
www.tenco.co.nz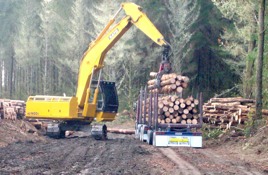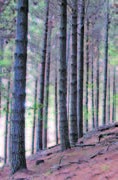 Market Report November 2020

Thanks to the faithful readers of the market report
November 2020 marks the end of my market reports in Tree Grower. Over the last few months there has been some considerable soul searching with a very real tearing between a desire to continue and that which has become necessary. A number of factors come into play, but eventually the realisation that so much is sacrificed for the wider good, while business and family commitments suffer, has meant a line has had to be put through some items.
I extend my thanks for the many positive comments received over the last 10 years. To this end my considerable thanks goes to Julian Bateson. Each demand for another report has been met with wonderful banter, humorous abuse both ways, great recitals of 'why' and extolling of marginally existent virtuosity, by me particularly. Through it all, Julian has applied his editorial skills to the extent of making me look much better than I really am in the literary prowess sense, and for that I am very grateful.
Improvements in China and at home
The China construction season is helping to maintain consumption levels which in mid-October were running at 87,000 cubic metres a day. This has added to a generally positive sentiment, with domestic prices in
China firming across most key wood use provinces on the eastern seaboard.
On the New Zealand domestic front, some regions are reporting sawmills running low on logs. Canterbury in particular appears to be facing shortages as logging crews have had to be moved to recent storm damaged
forests and woodlots where wood quality is lower, resulting in lower volumes of domestic logs.
New Zealand domestic consumption continues to run at 'gang buster' rates with new house starts continuing to be the main cause. Despite this demand, bog standard sawmill lines such as those for 100 mm by 50 mm framing is being fed through processing at low margins. Interestingly, as a regular listener of talkback radio when I am on the road, many respondents complain about the cost of building a Kiwi home.
Building materials are often cited as a primary reason. It would seem there is some margin being made that does not trickle down. Over the last three or four years, log prices have increased only slightly and the
costs of framing timber from the sawmill has hardly changed. Meanwhile, some builders spoken to complain about price increases.
It looks to me that those accursed box stores are taking the biggest clip of the ticket. Not surprisingly, an increasing number of sawmill owners are grabbing some supply chain booty and investing in box store and retail
outlets, a logical step in an attempt to recapture some long-lost margin.
China market
During mid-October, China is on a seven-day autumn holiday. While this does not see consumption dry up completely, the 4.4 million cubic metres Pacific Rim supplied inventory in mid-September dropped by
150,000 cubic metres in early October. In late October when this report was written, eastern seaboard inventory has fallen under four million cubic metres, the lowest in a long time.
The apparent reasons rest with good consumption and fewer vessels discharging. It is apparent that the surge of vessels loaded out of New Zealand in April and May to clear ports led to a rise in supply. As that has cleared, ome semblance of normality is starting to prevail.
The falling inventory, together with a favourable exchange rate, help to maintain a pervading air of optimism. Domestic prices for timber in China are starting to improve in some provinces. Most commentators are suggesting further rises in prices. Again, for those new entrants to the export sector terms used to describe the sale price in China are CFR or CNF. These refer to the cost of logs landed at a port in China including the freight cost in US dollars per cubic metre.
For the moment, most settlements in China are centred around an A-grade log at US$120 a cubic metre. That is a log with a minimum small end diameter of 30 cm, a maximum branch size of 12 cm and 3.8 metres or
5.8 metres long with trim. The A-grade price dictates the rest of the grades which fall at units of five dollars through the grades to the lowest grade, usually CIS some call KIS.
I will conclude this section by having yet another crack at other companies who insist on selling 'K' grade logs to China. This is a carry-over to the old days when Korea used to dominate the softwood trade. I insist that China has now been the dominant market for New Zealand for many years and we should be selling them 'C' grade logs.
Rest assured farm foresters, even though my reports in Tree Grower might be ending, my direct sales approach to China will continue and this will include ensuring China is accorded the respect it deserves. For Laurie
Forestry Limited that includes all negotiations are for C grade logs.
What of this accursed European spruce?
A little bit of intel this month on the European or Norwegian spruce supply which has been dominating the dinner table discussion in forestry families. As this situation unfolds, we are seeing more substantive facts
starting to emerge.
What is termed bark beetle harvest is targeting forests and areas where beetles are starting to attack standing trees. Beetle populations have expanded substantially over the last two years. This is from a combination of
storm damaged stressed trees becoming susceptible, as well as mild winters allowing the beetles to do what beetles do when it is warm, even several times.
European spruce is not a native of much of Europe but was planted across vast areas to replace hardwood forests as far back as 200 years ago. Planting after World War II saw a rapid increase in forest areas with Germany comprising a large proportion. Germany is now the worst affected country which was harvesting at a rate which saw domestic demand fulfilled as well as some exports to near neighbours. Current harvest has elevated to 45 million cubic metres annually which compares with New Zealand at about 33 million.
Subsidies
Germany has started exporting to China, currently consisting of 45 per cent of spruce and it is estimated there are 450 million cubic metres to harvest. But the beetle certainly has not slowed down, so this number
will change. There are significant government subsidies available to German forest owners which vary across regions. Harvest and transport costs are subsidised as are stumpage payments and clearing for replanting.
The Czech Republic, France and Belgium are the other mainly affected countries chipping in about another 26 million cubic metres a year to the supply pot. In all cases, government subsidies are available to forest
owners to enable harvest to take place at a reduced cost and produce a return.
The question marks now remain over how long this supply source will continue. Current commentary is two to four years but some are saying we are at a peak at present. The uncertainties are with how long it will be
before the forests start to deteriorate beyond commercial realisation together with the severity of the next two or three European winters. Whatever the outcome, New Zealand forest owners are poised to seize the day when that supply source dwindles and it will be over years before it comes back.
And so it is folks, as they say, 'that endeth my report'. As always please remember the thoroughly important message. It remains, as always, fundamentally important, the only way forward for climate, country and the
planet, is to get out there and plant more trees.
Log price table key
Understanding the figures (below)
Domestic prices are per tonne landed "at mill door".
Prices are GST exclusive.
Export prices are per JAS cubic metre landed "at wharf gate".
The absence of data reflects insufficient sales.
Prices above or below those indicated are entirely possible if wood quality exceeds or is below the normal market expectation.
P1 AND P2 grades are pruned logs with a minimum 40cm SED and 34cm SED respectively (note SED = Small End Diameter)
S30 and S20 grades are small branch logs with a minimum 30cm SED and 20cm SED respectively
L30/A30 grades are large branch logs with a minimum 30cm SED
K grade are export logs sold to Korea. KA grade is better grade log with a minimum 30cm SED. K grade are smaller standard multi purpose logs and KI is a large branch large Industrial log.
S30 price for Northern South Island relates to N35 grade
Radiata pine log sales
NZ$ per tonne

North NI

Central NI

South NI

North SI

Central SI

South SI

P1 (P36-P38)

172-192

175-190

170-180

172-180

167-175

175-185

S30

125-140

125-133

120-125

120-126

120-125

122-127

S20

116-121

111-116

101-106

109-113

96-101

-

L30/A30

101-110

-

-

-

95-105

100-105

Postwood

82-95

90-100

84-94

72-90

90-100

82-93

Chip

54-59

48-52

46-51

45-50

50-54

44-48

NZ$ per JAS
Pruned (P40)

181-185

184-188

174-178

168-172

161-165

172-176

Pruned (P32)

146-150

149-153

139-133

137-141

131-135

135-139

A grade

127-131

129-132

117-120

119-122

111-114

115-118

CS/KS

122-126

124-128

113-117

115-119

104-107

108-111

CI/KI

109-113

111-114

102-105

104-108

96-99

105-109

Pulp (CIS/KIS)

104-107

106-109

109-111

98-101

89-92

95-98

Comparing JAS and a tonne of logs

The conversion rate from a JAS cubic metre and a tonne of logs is usually about 0.95 although this can vary. It depends on −

Stem taper which, for example, is usually less in pruned than second or third log
Summer or winter
North Island or South Island
Soil fertility
Rainfall
Aspect such as sunny or shaded back face.

If we accept an average day, average site and the 0.95 conversion rate, an export log grade comparative for an S30 log sold domestically would need to be about $137 per JAS to compare with a $130 a tonne for a domestic sale.
Macrocarpa log sales
Macrocarpa logs
South Island
Landed at mill door/tonne
North Island
Landed at mill door/tonne
Pruned Min SED 40cm
$350 - $375
-
Pruned Min SED 30cm
$170 - $190
-
Small branch Min SED 30cm
$160 - $175
-
Small branch Min SED 20cm
$140 - $150
-
Large branch/Boxing/Sleeper
$120 - $125
-
Firewood logs
$75 - $85
-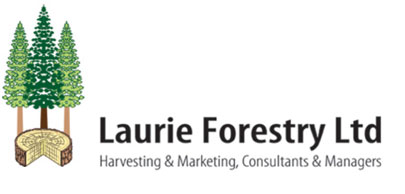 Allan Laurie is the managing director of Laurie Forestry Ltd with over 29 years experience in marketing logs for small to medium growers. www.LaurieForestry.co.nz