---
Advertisement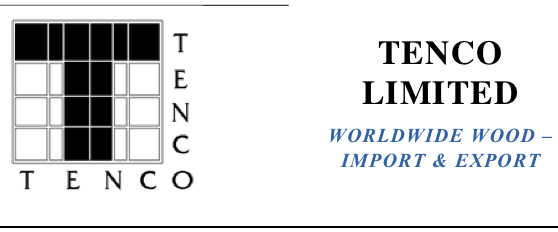 About Tenco
Tenco is one of New Zealand's largest exporters of forest products. We have built to this position since 1991 when the company was set up to export lumber to growing Asian export markets. Experience and reputation count; from small beginnings Tenco has become the largest independent exporter of New Zealand lumber and New Zealand's 4th largest log exporter. Tenco has a regular shipping program of their own log vessels and in combination with these and other ships currently calls at 7 New Zealand ports (5 North Island and 2 South Island).
Tenco buys standing forests. Tenco currently has a number of forests which they purchased at harvestable age to log over a number of years for export and domestic markets. Tenco also regularly buys smaller tracts of forest to harvest immediately or immature forests to hold until harvest time. Tenco is interested in broadening the base of owners from whom it purchases forests and stands of trees. A deal with Tenco is a certain transaction. The owner and Tenco will agree on a value of the tree crop and then Tenco will pay this amount to the owner either in a lump sum amount or on rate per volume unit out-turn from the forest depending on the nature of the tree crop.
Tenco knows there are a lot of farmers who have trees that are close or ready to harvest and will be asking themselves how they should proceed with the sale of their trees. For some farmers the kind of certain transaction with money in the bank could well be appealing. Tenco is actively interested in buying harvestable forests or trees from areas including all the North Island (except the Gisborne and East Coast districts) and Nelson & Marlborough in the South Island .
If you own a forest in this area (16 years and older) and are ready to enter into this kind of agreement Tenco is interested to develop something with you.
Please contact: Josh.Bannan@tenco.co.nz
Work: +64 7 357 5356 Mobile: +64 21 921 595
www.tenco.co.nz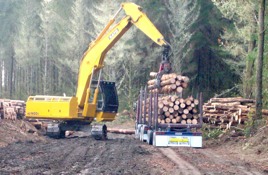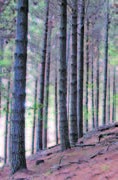 Market Report November 2019

We are through the dip in log prices
For those forest owners actively harvesting, the news out of the export segment will not be what they wanted to hear. In less than a month we have seen wharf gate prices fall $32 a cubic metre across the structural grades and $40 a cubic metre for pruned logs.
I have a much more positive review in this market report with domestic sales mostly stable and at reasonable levels for this time of year. Export log prices have recovered and are back up to levels that approach the top 85 percentile of the last five years and by November should have moved into the top 90 percentile. Some of that is due to the exchange rate, some to shipping cost, and to a lesser degree some by a vibrant market.
Many log export fundamentals remain positive with inventory in China falling to below 3.7 million cubic metres mainly due to slowing deliveries from New Zealand and Australia. This represents close to drop of a million cubic metres in one month.
Now, if you will just allow me to climb on the soap box for just a minute. One of the biggest reasons for the large dip in log export prices from June to August was the result of a significant over-supply from New Zealand. New Zealand dominates the supply of softwood logs to the China eastern seaboard market, therefore we exert some control over price.
That NZ Forestry Inc should have seen the signs much earlier and started to role with the punch, therefore reducing the effect, will no doubt be long debated. My major concern is that we failed to act. It is therefore evident regardless of all the banter, that we are just going to keep on doing what we always did and you know what happens next.
One example lies in the wholesale price for timber in China which was falling a long way back in the last quarter of 2018. While fundamental prices were dropping in the end user segment, leading export agents were driving high price points in China. This also led to increased supply from many sources, which is history very much repeating. We should have seen the trend and responded earlier.
A good example lies in the European Union who have increased capacity significantly over the last year. This has mainly been due to storm damage harvest of over 60-year-old spruce forests of very high quality. Due to this veritable flood in supply, spruce now sells below radiata log prices, whereas it used to attract a 20 per cent premium.
From January to July 2018 we saw 1.48 million cubic metres of spruce logs head to China from Europe. In January to July 2019 this increased to 5.58 million cubic metres, a staggering 280 per cent increase. Some commentators have suggested this sort of supply volume will last another two to three years. It is also staggering to consider the 700,000 cubic metres a month arrives in about 25,000 containers. I wonder what the carbon footprint of that would be.
For the foreseeable future, New Zealand will remain the dominant supplier of logs to the China eastern seaboard at close to double the supply from Europe. But it will be a good idea to ensure we are responsive to supply and demand forces and try to gear domestic production to avoid a repeat of the sudden dip recently experienced.
The subsequent effects on our people in the forests should not be ignored. At least two contractors have committed suicide in one month. Over 90 logging crews were parked up at the height of it all. This has significant consequences for families and that is something which those who control our space should take a lot more seriously.
Domestic scene
Some regions have reported framing grade log price under downward pressure but that seems mainly confined to the North Island. Here we see a closer relationship to export prices and sawmills are clearly wanting a better slice of the profit cake. Where they have been able to make it stick, price drops of up to three dollars a tonne appear to be the order of the day for some log sellers.
In the South Island, prices are more stable and largely unchanged. As with all market intel, there will always be exceptions to the prevailing condition. Respondents from all over have consistently stated that overall demand from local mills is fine but certainly not breaking records.
I have always tried to track average domestic prices for timber. As we find in China, the price the end user pays affects the raw material cost and the implied margins for those in the food chain. In China trade, the values across the chain are more transparent and known by all.
In New Zealand it would be easier to extract the tooth from the mouth of a chook than get a current price for timber out of a sawmiller. Nevertheless, if I read between the oft blurred lines of the commentators, timber prices have been higher recently, and are currently stable with modest increases in some sectors. Those increases appear to be more for the larger and wider boards than standard framing dimensions where competition ranges between fierce and quite silly. Now you know as much as I do.
China prices recovering
Log prices have improved from the bottom of the curve in July and August. Standard A grade hit bottom at US$110 a cubic metre, and had recovered to $117 in October. Unfortunately, shipping costs have also increased, taking away 60 per cent of the recent rate increase we might have otherwise seen at the wharf gate.
The predictions are that settlements will be at US$121 to $123 levels in November. Based on what we know of supply and demand, if settlements go above mid $120 levels, my prediction is that by February 2020 we are going to get what we always get − that is, another drop.
Consumption is chugging along at 65,000 to 70,000 cubic metres a day, about normal for this time of year and certainly not a reflection of anything other than a good to strong construction sector. There is no question, the trade tariff 'discussions' between US and China are affecting global trade. For the wood fibre sector, volumes of end products and componentry heading to the US have dropped significantly.
As a consequence, our pruned log prices can be expected to remain under pressure and demand for volume is very much off the boil. We can also expect this critical loss of mass to weigh on the total supply suggesting the nett trade is much less robust than normal.
Shipping and our changing planet
Shipping continues to be a problem child with new low sulphur emissions rules requiring ship refits and systems upgrades. This is leading to reduced capacity, higher fuel costs and expensive refits. While debate rages over exhaust scrubbers and what represents a carbon emission reduction, shipping companies have been attempting to pass cost to charterers whether they are real or not.
We are just starting to see some weakness in price which is related to fuel use. By the beginning of January all ships will be required to change to low sulphur fuel. Macrocarpa log sales Macrocarpa logs South Island Pruned minimum SED 40 cm 350 - 375 Pruned minimum SED 30 cm 170 - 190 Small branch minimum SED 30 cm 160 - 165 Small branch minimum SED 20 cm 135 - 145 Large branch/boxing/sleeper 115 - 120 Firewood logs 75 - 80 36 New Zealand Tree Grower November 2019 New Zealand Tree Grower November 2019 37 Promoting the wise use of trees for profit, amenity, sustainability and the environment The need to change is being left until the last minute and ships are now wanting longer voyages to use up the remaining high sulphur fuel in their tanks.
In terms of the environmental impacts, international shipping accounts for 2.2 per cent of global carbon dioxide emissions. About 90 per cent of global trade is carried on the world's ships producing about three per cent of the world's greenhouse gases. As a distance travelled and volume carried comparative, shipping emissions are a tenth of that of trucks and one hundredth of air freight.
On the surface it looks like we can all breath again. For the moment I would suggest little exercise, short shallow breaths and use your air wisely. November and December 2019 look to be the best of what we are going to get and if we press too hard in early 2020 we are going to face potential market drops again.
Over the last 12 months the market goal posts have moved. The European Union volume could well increase above current levels, which are already quite extraordinary and could last another two to three years. We will need to play the price game very carefully as this volume is based on storm clean up and needs to go somewhere. China is the only volume market for the majority of it and it will therefore keep finding its own price point.
Other fundamentals are fine. Overall demand is good, economies important to us are relatively settled and from what we can see it should be business as usual for the final quarter of 2019.
As I have highlighted with international shipping, working through the effects of climate change and figuring out what is important leaves you non-plussed and confused as to what is fact and what is fiction. Therefore, I suggest, as foresters we just stick to the basics.
As always please remember the thoroughly important message. It remains, as always, fundamentally important, the only way forward for climate, country and the planet, is to get out there and plant more trees.
Log price table key
Understanding the figures (below)
Domestic prices are per tonne landed "at mill door".
Prices are GST exclusive.
Export prices are per JAS cubic metre landed "at wharf gate".
The absence of data reflects insufficient sales.
Prices above or below those indicated are entirely possible if wood quality exceeds or is below the normal market expectation.
P1 AND P2 grades are pruned logs with a minimum 40cm SED and 34cm SED respectively (note SED = Small End Diameter)
S30 and S20 grades are small branch logs with a minimum 30cm SED and 20cm SED respectively
L30/A30 grades are large branch logs with a minimum 30cm SED
K grade are export logs sold to Korea. KA grade is better grade log with a minimum 30cm SED. K grade are smaller standard multi purpose logs and KI is a large branch large Industrial log.
S30 price for Northern South Island relates to N35 grade
Radiata pine log sales
NZ$ per tonne

North NI

Central NI

South NI

North SI

Central SI

South SI

P1 (P36-P38)

172-192

175-190

170-180

172-180

167-175

175-185

S30

125-140

125-133

120-125

120-126

120-125

122-127

S20

116-121

111-116

101-106

109-113

96-101

-

L30/A30

101-110

-

-

-

95-105

100-105

Postwood

82-95

90-100

84-94

72-90

90-100

82-93

Chip

54-59

48-52

46-51

45-50

50-54

44-48

NZ$ per JAS
Pruned (P40)

168-173

170-174

160-164

162-165

157-160

156-160

Pruned (P32)

141-145

143-148

133-138

135-140

125-130

129-132

A grade

120-124

122-124

110-114

113-117

103-108

107-112

CS/KS

112-117

116-121

104-109

104-108

95-100

99-104

CI/KI

99-104

103-108

93-98

95-100

87-92

94-99

Pulp (CIS/KIS)

92-97

95-100

85-90

87-92

78-83

84-89

Comparing JAS and a tonne of logs

The conversion rate from a JAS cubic metre and a tonne of logs is usually about 0.95 although this can vary. It depends on −

Stem taper which, for example, is usually less in pruned than second or third log
Summer or winter
North Island or South Island
Soil fertility
Rainfall
Aspect such as sunny or shaded back face.

If we accept an average day, average site and the 0.95 conversion rate, an export log grade comparative for an S30 log sold domestically would need to be about $137 per JAS to compare with a $130 a tonne for a domestic sale.
Macrocarpa log sales
Macrocarpa logs
South Island
Landed at mill door/tonne
North Island
Landed at mill door/tonne
Pruned Min SED 40cm
$350 - $375
-
Pruned Min SED 30cm
$170 - $190
-
Small branch Min SED 30cm
$160 - $165
-
Small branch Min SED 20cm
$135 - $145
-
Large branch/Boxing/Sleeper
$115 - $120
-
Firewood logs
$75 - $80
-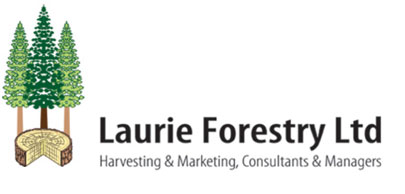 Allan Laurie is the managing director of Laurie Forestry Ltd with over 29 years experience in marketing logs for small to medium growers. www.LaurieForestry.co.nz
(top)