Advertisement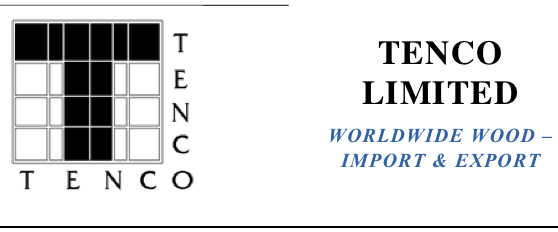 About Tenco
Tenco is one of New Zealand's largest exporters of forest products. We have built to this position since 1991 when the company was set up to export lumber to growing Asian export markets. Experience and reputation count; from small beginnings Tenco has become the largest independent exporter of New Zealand lumber and New Zealand's 4th largest log exporter. Tenco has a regular shipping program of their own log vessels and in combination with these and other ships currently calls at 7 New Zealand ports (5 North Island and 2 South Island).
Tenco buys standing forests. Tenco currently has a number of forests which they purchased at harvestable age to log over a number of years for export and domestic markets. Tenco also regularly buys smaller tracts of forest to harvest immediately or immature forests to hold until harvest time. Tenco is interested in broadening the base of owners from whom it purchases forests and stands of trees. A deal with Tenco is a certain transaction. The owner and Tenco will agree on a value of the tree crop and then Tenco will pay this amount to the owner either in a lump sum amount or on rate per volume unit out-turn from the forest depending on the nature of the tree crop.
Tenco knows there are a lot of farmers who have trees that are close or ready to harvest and will be asking themselves how they should proceed with the sale of their trees. For some farmers the kind of certain transaction with money in the bank could well be appealing. Tenco is actively interested in buying harvestable forests or trees from areas including all the North Island (except the Gisborne and East Coast districts) and Nelson & Marlborough in the South Island .
If you own a forest in this area (16 years and older) and are ready to enter into this kind of agreement Tenco is interested to develop something with you.
Please contact: Josh.Bannan@tenco.co.nz
Work: +64 7 357 5356 Mobile: +64 21 921 595
www.tenco.co.nz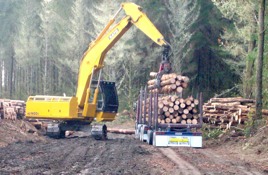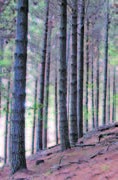 Market Report February 2020

China log market displaying weakness
After a small recovery in settlements in US dollars a cubic metre landed in China from September to November 2019, a downward correction has been the order of the day since then. To summarise, before the big crash in June 2019, A grade log prices were, in US dollars, $132 per JAS cubic metre. During June the price tumbled $22 to an average of $110. In September, October and November prices improved to $122 a cubic metre and in December and January they fell back to $118.
To help you with all this, if you see the price stated it usually refers to an A grade log which is 3.8 metres long, with a minimum small end diameter of no less than 30 cm and branches not exceeding 12 cm in diameter. A JAS cubic metre refers to a Japanese Agricultural Standard cubic metre. It was an internationally recognised measure when we first started exporting logs in earnest in the 1960s which back then was mostly to Japan.
With regard to the many factors affecting price settlements, the most recent reduction is mainly the consequence of an abundant supply of logs going into China. This now includes a substantial and consistent supply of spruce logs from Europe. The Chinese New Year holiday affects export sawlog markets with general negative tones pervading at present. Some of this is what we would normally expect at this time of the year, some is a reflection of a market well supplied, if not oversupplied.
Chinese New Year holiday
This year the holiday period came a little earlier than normal, and was from 25 January to 8 February. Inventory across the eastern seaboard gradually increased as the sawmill labour went off on holiday. At 4.3 million
cubic metres the total inventory in mid-January was 1.7 million cubic metres greater than at the same time last year. On its own, inventory levels are concerning, but not well outside forecasts.
Off port sales were chugging along at 40,000 cubic metres a day again in mid-January, almost half of what it was at the same time last year. The market is not panicking over consumption. While not quite where most of us would prefer, it is reflective of a Chinese New Year being three weeks earlier than last year.
Spruce logs from Europe
What is concerning is the containerised spruce arriving from Europe which is estimated to make up another million cubic metres inventory and approximately 20,000 cubic metres a day in sales. Finding out the total delivery statistics on spruce is difficult because it arrives at container ports and the containers are mixed in with others.
The majority of the market comments suggest that current deliveries of spruce logs are 700,000 cubic metres of logs a month. This substantial supply is providing the majority of the source of negative sentiment. What we do know is that spruce logs are being sold at the same levels as radiata pine and in some places up to a 10 per cent discount applies.
Do not forget that the spruce logs come from trees which are over 100 years old, are often 10 metres long, over 30 cm in diameter at the small end and with knots rarely greater than 25 mm. However, New Zealand grown radiata pine does enjoy a premium because it is suited to peeling to make plywood and many Chinese customers favour it. Many are now well used to the multiple benefits of radiata pine, including the options of its many uses.
How prices are going
The log price table shows prices in the export sector have firmed by six to $12 since October. This underlies a market in a state of downward correction with a small fall in January at the wharf gate and a further small drop expected in February. Comparing year on year, we are still sitting in the top 75 percentile of the market of the last three years.
On a further positive note, overall timber inventory in China has fallen for the first time in a long time. This is maintaining a level of confidence and timber prices RMB, the Chinese currency, against the US dollar is also helping Chinese manufactures selling to the US. Tariffs for wood related imports are being eased which also maintains confidence levels.
Most commentators are suggesting the first quarter going into the second quarter of 2020 is going to be volatile and unpredictable. The new world order which includes the US president being forced to shadow box
from an increasingly weak corner is making money markets jittery. The experts tell me the kiwi dollar has more chance of strengthening over the new few months. If you add in the Russian boss wanting to step aside
while trying to keep ultimate control and a lot of the Iraq population not at all happy with the US, we are likely to be in for some interesting times.
Domestic scene with demand at lower ebb
The local sawmill sales have been cranking along with business as usual, with most regions reporting stable supply, stable prices and stable relationships between suppliers and demanders. There is an apparent pressure
to reduce prices of framing timber in particular. All commentators are confirming a lack of preparedness to negotiate, despite the pressure.
Pruned log supply appears to be stable for most regions with a spread of $170 to $190 a tonne for P40 grade. As is the norm, most comments have been around sawmills insisting a on a mill study of logs where they
are not being supplied from a historically know forest or source.
Across a standard S grade log, focussed on the house frame and truss sector, demand is good suggesting new house starts continue to add positive signs. But prices for timber are highly competitive with an apparent
abundance of supply sources which is why the sawmill owners want to push back on the log price.
Shipping and a changing dynamic
Over the last three months in particular, there has been a rush to convert ships to be able to run on low sulphur fuels. The new fuels are more expensive and were initially the thrust of owners wanting to increase freight rates.
However, a good number of vessels coming to New Zealand and overall low international demand, has capped any increase and at this stage ship owners are absorbing the increased cost. Most commentators are
suggesting shipping rates will increase once the market gets over Chinese New Year and increase in freight demand is expected as manufacturing volumes increase.
Interestingly, 10 years ago in January 2010, sea freight to China was US$43 to $45 a cubic metre and the US$/NZ$ exchange rate was 73 to 74 cents. Current shipping rates are US$30 to $32 a cubic metre and the
exchange rate 65 to 66 cents. Thank goodness that at least some planets are in alignment.
Put the chin strap on
Many of the conditions we saw in the second quarter of 2019 which ultimately led to a crash are prevalent in the market now. New Zealand will need to get its collective act together to slow the harvest and so reduce
the log supply into China. The European spruce is going to be a major thorn in our side for some time to come. My current view is we need to drop export log supply by 400, 000 to 500,000 cubic metres a month to allow confidence to recover.
The confidence levels in China will be enhanced if total inventory falls to three million cubic metres or close to it and daily consumption climbs to back over 80,000 cubic metres a day after the Chinese New Year.
In mid-January there did not appear to be any shift in production in New Zealand or forecast in demand in China that would see the precedents which would avoid another significant reduction to occur.
As always please remember the thoroughly important message, it remains, as always, fundamentally important, the only way forward for climate, country and the planet, is to get out there and plant more trees.
Log price table key
Understanding the figures (below)
Domestic prices are per tonne landed "at mill door".
Prices are GST exclusive.
Export prices are per JAS cubic metre landed "at wharf gate".
The absence of data reflects insufficient sales.
Prices above or below those indicated are entirely possible if wood quality exceeds or is below the normal market expectation.
P1 AND P2 grades are pruned logs with a minimum 40cm SED and 34cm SED respectively (note SED = Small End Diameter)
S30 and S20 grades are small branch logs with a minimum 30cm SED and 20cm SED respectively
L30/A30 grades are large branch logs with a minimum 30cm SED
K grade are export logs sold to Korea. KA grade is better grade log with a minimum 30cm SED. K grade are smaller standard multi purpose logs and KI is a large branch large Industrial log.
S30 price for Northern South Island relates to N35 grade
Radiata pine log sales
NZ$ per tonne

North NI

Central NI

South NI

North SI

Central SI

South SI

P1 (P36-P38)

172-192

175-190

170-180

172-180

167-175

175-185

S30

125-140

125-133

120-125

120-126

120-125

122-127

S20

116-121

111-116

101-106

109-113

96-101

-

L30/A30

101-110

-

-

-

95-105

100-105

Postwood

82-95

90-100

84-94

72-90

90-100

82-93

Chip

54-59

48-52

46-51

45-50

50-54

44-48

NZ$ per JAS
Pruned (P40)

173-177

176-180

166-169

168-172

163-166

164-170

Pruned (P32)

146-150

149-153

139-143

141-145

131-135

135-139

A grade

131-135

133-137

121-124

125-129

115-119

119-123

CS/KS

125-129

127-131

116-120

116-120

107-111

111-115

CI/KI

112-116

114-118

105-109

107-111

99-103

106-110

Pulp (CIS/KIS)

105-109

107-111

97-101

99-103

90-94

96-100

Comparing JAS and a tonne of logs

The conversion rate from a JAS cubic metre and a tonne of logs is usually about 0.95 although this can vary. It depends on −

Stem taper which, for example, is usually less in pruned than second or third log
Summer or winter
North Island or South Island
Soil fertility
Rainfall
Aspect such as sunny or shaded back face.

If we accept an average day, average site and the 0.95 conversion rate, an export log grade comparative for an S30 log sold domestically would need to be about $137 per JAS to compare with a $130 a tonne for a domestic sale.
Macrocarpa log sales
Macrocarpa logs
South Island
Landed at mill door/tonne
North Island
Landed at mill door/tonne
Pruned Min SED 40cm
$350 - $375
-
Pruned Min SED 30cm
$170 - $190
-
Small branch Min SED 30cm
$160 - $165
-
Small branch Min SED 20cm
$135 - $145
-
Large branch/Boxing/Sleeper
$115 - $120
-
Firewood logs
$75 - $80
-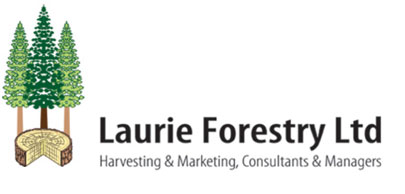 Allan Laurie is the managing director of Laurie Forestry Ltd with over 29 years experience in marketing logs for small to medium growers. www.LaurieForestry.co.nz
(top)