Advertisement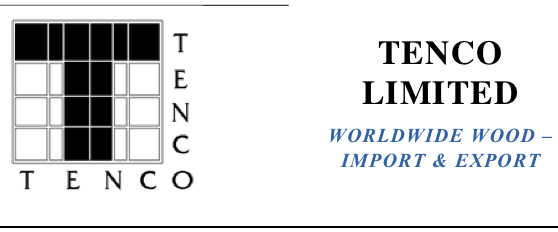 About Tenco
Tenco is one of New Zealand's largest exporters of forest products. We have built to this position since 1991 when the company was set up to export lumber to growing Asian export markets. Experience and reputation count; from small beginnings Tenco has become the largest independent exporter of New Zealand lumber and New Zealand's 4th largest log exporter. Tenco has a regular shipping program of their own log vessels and in combination with these and other ships currently calls at 7 New Zealand ports (5 North Island and 2 South Island).
Tenco buys standing forests. Tenco currently has a number of forests which they purchased at harvestable age to log over a number of years for export and domestic markets. Tenco also regularly buys smaller tracts of forest to harvest immediately or immature forests to hold until harvest time. Tenco is interested in broadening the base of owners from whom it purchases forests and stands of trees. A deal with Tenco is a certain transaction. The owner and Tenco will agree on a value of the tree crop and then Tenco will pay this amount to the owner either in a lump sum amount or on rate per volume unit out-turn from the forest depending on the nature of the tree crop.
Tenco knows there are a lot of farmers who have trees that are close or ready to harvest and will be asking themselves how they should proceed with the sale of their trees. For some farmers the kind of certain transaction with money in the bank could well be appealing. Tenco is actively interested in buying harvestable forests or trees from areas including all the North Island (except the Gisborne and East Coast districts) and Nelson & Marlborough in the South Island .
If you own a forest in this area (16 years and older) and are ready to enter into this kind of agreement Tenco is interested to develop something with you.
Please contact: Josh.Bannan@tenco.co.nz
Work: +64 7 357 5356 Mobile: +64 21 921 595
www.tenco.co.nz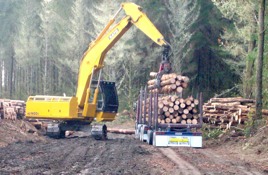 WoodCo Media Release, 09 June 2015.
Wood Council: Emission targets should be fair and include agriculture
The forest and wood processing industries have urged the government to set a credible emissions target and to implement it fairly.
Emission targets need to be fair and credible.
"The size of the target and how it is achieved will influence investment decisions by forest owners and wood processors in New Zealand," says Wood Council chair Bill McCallum.
In its submission to the government panel considering New Zealand's emissions targets from 2020 to 2030, the council says agricultural emissions should be brought gradually into the emissions trading scheme (ETS).
"An integrated approach to land-use is fair and rational. It is needed to reduce business and environment risk as well as emissions," Mr McCallum says.
'Increased afforestation will deliver multiple benefits for New Zealand, aligns with numerous government objectives and can help individual farmers to offset their greenhouse gas emissions."
The council believes a government discussion document about the targets is overly focused on the costs, when there are substantial potential benefits from embracing new green enterprises and technologies.
"The environmental benefits are becoming increasingly well appreciated. From an economic perspective, the expansion of the planted forest estate is very important to domestic wood processors who are becoming increasingly nervous about future wood supply," he says.
There are rules in the Kyoto Agreement relating to forestry and harvested wood products that the industry and government have campaigned hard to get recognised. These need protecting, but equally they need to be included in domestic policies, says the council.
"The international negotiations on targets are critically important. But the point of greatest impact is in the associated domestic policy settings, so we urge the government to give equal priority to clarifying how the ETS will operate.
"Investments in forestry and wood processing have uniquely long time horizons. So it is crucial the government provides us with clarity and certainty about how New Zealand's targets will be achieved and the parts forestry and wood processing have to play."
Mr McCallum says the forest industry has a unique and very positive contribution to make in lowering New Zealand's emissions.
"While we cannot fix the lack of planting and the deforestation of the last 10 years, with the right signals we can grow an industry that is at the heart of regional New Zealand. The sustainability credentials of growing trees have had insufficient recognition, but are becoming more widely appreciated," he says.
"The major contribution of wood processors is even less appreciated. Expanded use of wood products significantly extends the time that carbon is locked up and lowers the environmental footprint of construction. Much more could be done to encourage the use of wood in commercial and public buildings, given the benefits it delivers to society.
"The use of bioenergy by wood processors is uniquely high and as the country reduces its dependence on fossil fuels, this contribution needs to be taken into account when considering the requirements wood processors should face under the ETS.
"Support for environmental forestry initiatives such as the Afforestation Grant Scheme (AGS) are welcomed, but these will not be sufficient to deliver the scale of new planting that Wood Council members and government have both said they need."
[ends]
Footnote: The Wood Council of New Zealand (Wood Council) is a pan-industry body which represents the common interests of the forestry and wood processing sectors.
Trevor Walton
Wood Council of NZ communications
Tel 021 381 465
For more information, please ring Bill McCallum, Tel 021 347 608