Media release, New Zealand Government
Nathan Guy, Maggie Barry, 18 July 2017
Advertisement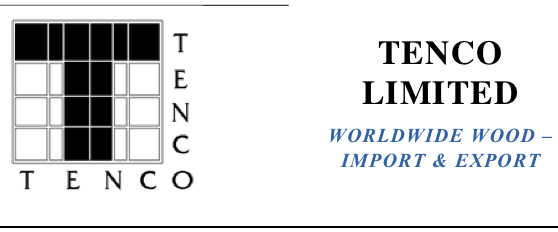 About Tenco
Tenco is one of New Zealand's largest exporters of forest products. We have built to this position since 1991 when the company was set up to export lumber to growing Asian export markets. Experience and reputation count; from small beginnings Tenco has become the largest independent exporter of New Zealand lumber and New Zealand's 4th largest log exporter. Tenco has a regular shipping program of their own log vessels and in combination with these and other ships currently calls at 7 New Zealand ports (5 North Island and 2 South Island).
Tenco buys standing forests. Tenco regularly buys smaller tracts of forest to harvest immediately or immature forests to hold until harvest time. A deal with Tenco is a certain transaction. The owner and Tenco will agree on a value of the tree crop and then Tenco will pay this amount to the owner either in a lump sum amount or on rate per volume unit out-turn from the forest depending on the nature of the tree crop.
Tenco is actively interested in buying harvestable forests or trees from areas including all the North Island (except the Gisborne and East Coast districts) and Nelson & Marlborough in the South Island .
If you own a forest in this area (16 years and older) and are ready to enter into this kind of agreement Tenco is interested to develop something with you.
Please contact: Josh.Bannan@tenco.co.nz
Work: +64 7 357 5356 Mobile: +64 21 921 595
www.tenco.co.nz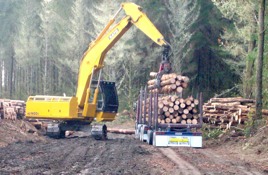 Wilding conifer work plan announced
Primary Industries Minister Nathan Guy and Conservation Minister Maggie Barry have announced the Government will control the spread of wilding conifers over an additional five priority areas this year in Canterbury, Otago and Southland.
The five new areas, covering 371,000 hectares of affected land, add to the 1 million-plus hectares of successful control delivered last year across 14 priority areas.
"Our national wilding conifer control programme last year was so successful that we've been able to bring forward some of the work planned for the programme," says Mr Guy.
"Our success last year was due largely to the way everyone got stuck in together to control the spread of these invasive trees as part of the War on Weeds. This year, by tackling these areas earlier, we'll reduce the amount of wilding conifer spread from them and have more hectares under control over the longer term.
"Planted in the right place conifers can provide timber, increase carbon storage, decrease erosion and provide shelter for stock. But in the wrong place conifers are a major threat to our ecosystems, land and farms – where they compete with native plants and animals and can severely alter natural landscapes."
This is the second year of the national control programme to remove self-sown trees that have spread from introduced conifers. These invasive trees affect over 2 million hectares of New Zealand, and prior to the national control programme were spreading at a rate of 90,000 hectares a year.
The programme is being implemented by the Ministry for Primary Industries, Department of Conservation, and Land Information New Zealand in partnership with other central government agencies, local government, forestry and farming industries, iwi groups, landowners, researchers and community trusts and organisations.
"Wilding conifer management is an excellent example of working across Government to achieve results for conservation and the economy," Ms Barry says.
"LINZ is also involved in this work, with the launch of its new Wilding Conifer Information System in Queenstown today a vital tool in control efforts.
"As the number one enemy in the War on Weeds, we understand that turning back the spread of wilding conifers is crucial. If we did nothing, wildings would cover nearly two and quarter million hectares of the conservation estate by 2035."
This year the national programme contribution towards wilding conifer control across all management units will be $6.35 million, and is supported by co-funding of $1.88 million from other parties. Over the four years of phase 1 of the National Wilding Conifer Control Programme, the Government has pledged $16 million.
The five new priority areas added to the programme in 2017/18 are:
Tekapo West, Tekapo East, Ohau (McKenzie, Canterbury)
These three areas are a significant step towards tackling some of the most significant and well-known areas of wilding conifers in New Zealand. This work will protect iconic high country tourist landscapes, conservation values (such as kaki/black stilt habitat), farmland, recreational opportunities and water catchments for hydro-electricity and irrigation.
Lammermoor (Otago)
Lammermoor addresses spread at a relatively early stage across an extensive area of land that is highly vulnerable to invasion. This area contains significant conservation values and highly sensitive water catchments as well as large areas of vulnerable farmland.
Mid-Dome (Northern Southland)
Mid Dome will commence work to address a significant and high profile infestation and protect significant investment in the area. The national programme can realise significant efficiencies through the rapid removal of seeding trees, resulting in substantial savings in the longer term.
More about the wilding conifer control programme, and last year's successful control efforts, can be found on the MPI website.