Advertisement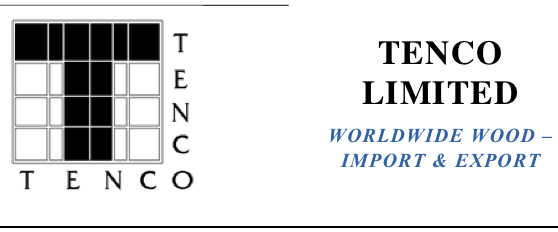 About Tenco
Tenco is one of New Zealand's largest exporters of forest products. We have built to this position since 1991 when the company was set up to export lumber to growing Asian export markets. Experience and reputation count; from small beginnings Tenco has become the largest independent exporter of New Zealand lumber and New Zealand's 4th largest log exporter. Tenco has a regular shipping program of their own log vessels and in combination with these and other ships currently calls at 7 New Zealand ports (5 North Island and 2 South Island).
Tenco buys standing forests. Tenco currently has a number of forests which they purchased at harvestable age to log over a number of years for export and domestic markets. Tenco also regularly buys smaller tracts of forest to harvest immediately or immature forests to hold until harvest time. Tenco is interested in broadening the base of owners from whom it purchases forests and stands of trees. A deal with Tenco is a certain transaction. The owner and Tenco will agree on a value of the tree crop and then Tenco will pay this amount to the owner either in a lump sum amount or on rate per volume unit out-turn from the forest depending on the nature of the tree crop.
Tenco knows there are a lot of farmers who have trees that are close or ready to harvest and will be asking themselves how they should proceed with the sale of their trees. For some farmers the kind of certain transaction with money in the bank could well be appealing. Tenco is actively interested in buying harvestable forests or trees from areas including all the North Island (except the Gisborne and East Coast districts) and Nelson & Marlborough in the South Island .
If you own a forest in this area (16 years and older) and are ready to enter into this kind of agreement Tenco is interested to develop something with you.
Please contact: Josh.Bannan@tenco.co.nz
Work: +64 7 357 5356 Mobile: +64 21 921 595
www.tenco.co.nz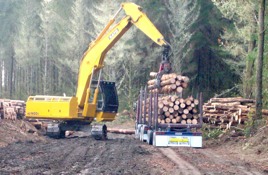 September, 2013
Trees on Farms: Making better use of information resources
The project aims to provide farmers and land managers with better access to existing good quality information about establishing and managing trees.
The project involved three interrelated phases:
surveying farmers, to establish their information needs relating to tree planting and management, and preferred ways of receiving information
compiling a database of the very best farm forestry resources, as recommended by expert practitioners
interviewing rural extension specialists, to learn about current best-practice rural extension.
A key output was a database of recommended resources which has been made available on the NZFFA website. The most novel aspect of the database is the 'living resources' section, which comprises many of NZ's best farm forestry properties, and whose owners are happy to show people around their properties and share their knowledge. The interviews with rural extension specialists provided some pertinent advice on how best to approach technology transfer to farmers. The project also identified some major gaps between the information that farmers need, the information that is available, and the ways this information is delivered at present.
The challenge now is to find ways to build on this project, with the ultimate aim of getting more trees planted on farms.
This MPI Sustainable Farming Fund project was co-funded by Scion and the NZ Farm Forestry Association, and was completed in June 2013.

Contact Harriet Palmer harriet.palmer@paradise.net.nz for more details.