Advertisement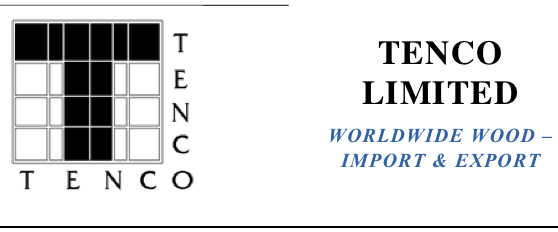 About Tenco
Tenco is one of New Zealand's largest exporters of forest products. We have built to this position since 1991 when the company was set up to export lumber to growing Asian export markets. Experience and reputation count; from small beginnings Tenco has become the largest independent exporter of New Zealand lumber and New Zealand's 4th largest log exporter. Tenco has a regular shipping program of their own log vessels and in combination with these and other ships currently calls at 7 New Zealand ports (5 North Island and 2 South Island).
Tenco buys standing forests. Tenco regularly buys smaller tracts of forest to harvest immediately or immature forests to hold until harvest time. A deal with Tenco is a certain transaction. The owner and Tenco will agree on a value of the tree crop and then Tenco will pay this amount to the owner either in a lump sum amount or on rate per volume unit out-turn from the forest depending on the nature of the tree crop.
Tenco is actively interested in buying harvestable forests or trees from areas including all the North Island (except the Gisborne and East Coast districts) and Nelson & Marlborough in the South Island .
If you own a forest in this area (16 years and older) and are ready to enter into this kind of agreement Tenco is interested to develop something with you.
Please contact: Josh.Bannan@tenco.co.nz
Work: +64 7 357 5356 Mobile: +64 21 921 595
www.tenco.co.nz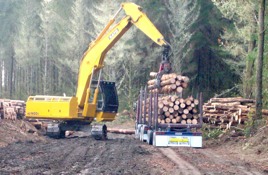 May, 2012
Trees for Fun and Profit: NZFFA Trees on Farms field day, 26 May 2012, Otaki
Trees for Fun – and Profit
NZFFA Trees on Farms Workshop and field day
9.30am, Saturday 26 May 2012
Rotary Hall, Aotaki Street, Otaki
The latest in a series of free "Trees on Farms" workshops encouraging farmers and landowners to plant trees as part of wise land use strategies will see the focus this month on Wellington, the Manawatu and the Wairarapa.
Press Release 2 MAY 2012
Regional field days are being held in the Manawatu-Tararua area (Pohangina Valley, 21 May), Wairarapa (Carterton, 24 May) and Kapiti–Horowhenua (Otaki, 26 May) as part of a three-year New Zealand-wide initiative by the NZ Farm Forestry Association, with the support of the Sustainable Farming Fund.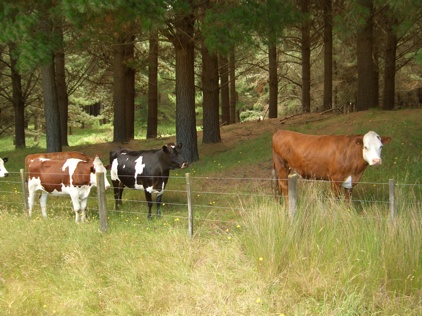 The aim is to encourage farmers to see trees as a logical component of a whole farm approach to land management, with the potential to complement pastoral returns, says NZFFA Wellington branch secretary Eric Cairns.
"Growing trees, whether for for timber, shelter, erosion control or carbon credits, should always be looked at in the context of an integrated land use strategy," he says. "Planting the right trees in the right place can significantly boost farm profitability and enhance wise land use without affecting other farm operations. In fact there are many situations where planting trees can make day-to-day pastoral farm management easier, less stressful and more cost-effective."
The Kapiti-Horowhenua workshop in Otaki is being hosted by the Wellington branch of the NZ Farm Forestry Association and draws heavily on local expertise and practical experience to reflect the opportunities and challenges of the area.
The workshop will focus on the role of trees on coastal sand country and in the Tararua foothills. Starting at 9.30am, the morning session will feature local case studies and experience as well as presentations and panel discussions in the morning. Video clips of local successful farm foresters Chris and Gwen Bossley of Ohau, and Eric and Annette Cairns of the Mangaroa Valley, will demonstrate the results that can be achieved.

Presentations and discussions will include:
Beyond radiata - an overview of alternative and indigenous species for better land management, shelter and fodder
Reducing risk and diversifying cash flow in the farm business by using trees as part of an integrated land use strategy
Managing trouble spots - growing trees on the coast for protecting sandy soils, riparian and water quality management and weed control
Investment forestry, including planting for carbon credits
Timber supply and demand - the global prospects for New Zealand wood, and timber supply in the southern North Island
After lunch there will be a field trip to the Bossleys' property in Muhunoa West Road, Ohau, where Chris and Gwen have planted durable eucalypts and pines while their neighbour, Peter Wood, has planted a diverse range of other species. Discussion will focus on the practical aspects of species selection, silviculture, access and roading, harvesting, skid sites, carbon credits, costs and returns.
As well as receiving written information and hard copies of the presentations, all attendees will receive a DVD that contains electronic copies of the presentations, the video interviews with local farm foresters, and handbooks outlining best practice for growing and managing the most popular timber species.
The programme will start at 9:30am and finish at 4pm. There is no charge and tea, coffee and hot water will be provided (bring your own snacks and lunch). To register and ensure you receive a copy of proceedings, please contact Eric Cairns, NZ Farm Forestry Association, phone 04 526 7929, email cairnse@paradise.net.nz.
Media contacts:
For more information about the Otaki field day contact: Eric Cairns, NZ Farm Forestry Association. Phone 04 526 7929, email cairnse@paradise.net.nz.
For more information about the workshops contact Ian Nicholas, phone 07 348 5923, email i.nicholas@clear.net.nz.