Advertisement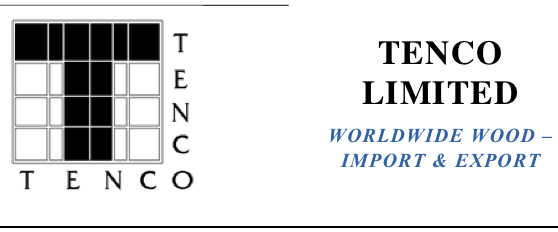 About Tenco
Tenco is one of New Zealand's largest exporters of forest products. We have built to this position since 1991 when the company was set up to export lumber to growing Asian export markets. Experience and reputation count; from small beginnings Tenco has become the largest independent exporter of New Zealand lumber and New Zealand's 4th largest log exporter. Tenco has a regular shipping program of their own log vessels and in combination with these and other ships currently calls at 7 New Zealand ports (5 North Island and 2 South Island).
Tenco buys standing forests. Tenco currently has a number of forests which they purchased at harvestable age to log over a number of years for export and domestic markets. Tenco also regularly buys smaller tracts of forest to harvest immediately or immature forests to hold until harvest time. Tenco is interested in broadening the base of owners from whom it purchases forests and stands of trees. A deal with Tenco is a certain transaction. The owner and Tenco will agree on a value of the tree crop and then Tenco will pay this amount to the owner either in a lump sum amount or on rate per volume unit out-turn from the forest depending on the nature of the tree crop.
Tenco knows there are a lot of farmers who have trees that are close or ready to harvest and will be asking themselves how they should proceed with the sale of their trees. For some farmers the kind of certain transaction with money in the bank could well be appealing. Tenco is actively interested in buying harvestable forests or trees from areas including all the North Island (except the Gisborne and East Coast districts) and Nelson & Marlborough in the South Island .
If you own a forest in this area (16 years and older) and are ready to enter into this kind of agreement Tenco is interested to develop something with you.
Please contact: Josh.Bannan@tenco.co.nz
Work: +64 7 357 5356 Mobile: +64 21 921 595
www.tenco.co.nz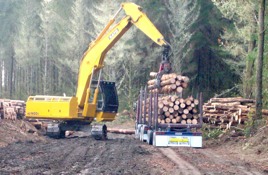 Forest Owners Association Mews Media Statement, 7 March 2018
Streamlining applications for overseas ownership in New Zealand forests clarifies investment signals
The Forest Owners Association says streamlining the application process for overseas investment in New Zealand forests is a major step forward and will make clear to potential investors that New Zealand has a positive forest future.
The Associate Minister of Finance David Parker has announced that cutting rights will be brought under the scope of the Overseas Investment Office, but the application process will be streamlined and cutting rights for forest land under 1,000 hectares, or for less than three years, will not need to go through the OIO.
Forest Owners Association President Peter Clark says he is reassured that the government intends to make the whole OIO process more straightforward, for both forest land ownership, and cutting rights.
"We have always acknowledged that overseas investment in New Zealand forests is a privilege and not a right. But our members have increasingly found that to make a successful application takes a huge amount of time and expense and then they would then have to seek new approvals for each individual transaction."
"David Parker says these unnecessary impediments are to be removed, including the counterfactual test. Today's statement may not be ideal from our point of view, but it is certainly an improvement on the current regime and clarifies the signal that the government is serious about achieving a planting target of a billion trees over ten years," Peter Clark says.
David Parker says the government decision to include cutting rights in the scope of the OIO was necessary before the Comprehensive and Progressive Agreement for Trans Pacific Partnership came into force.
Peter Clark accepts this has caused a rush to develop policy, but he says the forest industry will be making full use of the brief period of public consultation and reference to a Select Committee.
"The forest industry in this country is massive. It represents a huge ongoing investment both by New Zealanders and from overseas. We have to make sure that legislation and other rules which are approved are realistic and practicable. That process can't be rushed."
For further information contact Peter Clark, 021 726 197