Advertisement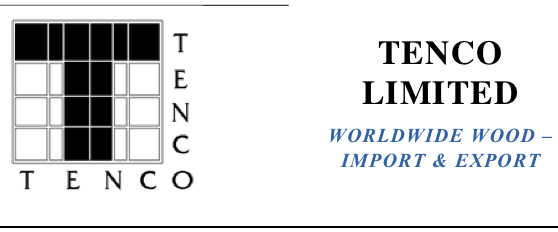 About Tenco
Tenco is one of New Zealand's largest exporters of forest products. We have built to this position since 1991 when the company was set up to export lumber to growing Asian export markets. Experience and reputation count; from small beginnings Tenco has become the largest independent exporter of New Zealand lumber and New Zealand's 4th largest log exporter. Tenco has a regular shipping program of their own log vessels and in combination with these and other ships currently calls at 7 New Zealand ports (5 North Island and 2 South Island).
Tenco buys standing forests. Tenco regularly buys smaller tracts of forest to harvest immediately or immature forests to hold until harvest time. A deal with Tenco is a certain transaction. The owner and Tenco will agree on a value of the tree crop and then Tenco will pay this amount to the owner either in a lump sum amount or on rate per volume unit out-turn from the forest depending on the nature of the tree crop.
Tenco is actively interested in buying harvestable forests or trees from areas including all the North Island (except the Gisborne and East Coast districts) and Nelson & Marlborough in the South Island .
If you own a forest in this area (16 years and older) and are ready to enter into this kind of agreement Tenco is interested to develop something with you.
Please contact: Josh.Bannan@tenco.co.nz
Work: +64 7 357 5356 Mobile: +64 21 921 595
www.tenco.co.nz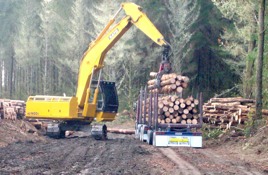 Hamish Levack, from N.Z. Tree Grower, August 2017
Questions for politicians during the lead up to the 2017 General Election
The aim of this article is not to recommend which party to vote for, but to arm readers with ideas to underpin questions relating to forestry that they may like to ask politicians during the campaign leading up to the General Election. To help with this, the National, Labour, Green, NZ First, Maori, Opportunity and ACT political parties were asked if they had any relevant policies which they had developed that might result in government changes to forestry-related legislation.
Cross-party forest policy
For some time, the New Zealand Institute of Forestry has been struggling to lead the development of a national forest policy, but further work is required before it will be publicly available in its final form. At the time writing the Institute of Forestry was asking the NZFFA and other forestry sector agencies for comment.
Sector-wide acceptance is required. If achieved, the policy would be useful in helping to influence district and regional planning. Current government endorsement of the policy, much less cross political party endorsement, is less likely because at least nine past attempts have all failed, mainly because governments like to maintain expenditure flexibility.
Woodco's Strategic Sector Action Plan 2013 is perhaps better at summarising many of the immediate or short-term government actions that are needed. Some political parties say they would commit to some of these.
The sector's wish list
As an indication of what the forestry sector would like from the government, political party forest representatives were sent a copy of Woodco's Sector Strategic Action Plan 2013, Prosperity from Forestry and Wood Products, which said that in order to implement the strategy, the sector would need the government to act in the following policy areas.
Economic
Set up a government ministry or department responsible for forestry and independent of other primary industries
Introduce more flexible arrangements to allow local authorities to fund rural roads over a longer period of time
Review and rationalise the building codes and standards and implement a system that ensures they remain current and easy to use
Redirect the building levy towards updating and simplifying building standards as part of a partnership approach with industry, and implement processes for regular updates
Promote awareness of engineered timber products and increase the supply of skills in timber design in line with NZ Wood
Introduce a green procurement policy requiring that wood is considered as an option for new government buildings
Support forest training and education providers including partial qualification training.
Income tax
Enable woodlot owners to aggregate their woodlots without penalty, for economies of scale in harvesting and wood supply
Introduce accelerated capital depreciation rates and encourage re-capitalisation of processing plant and adoption of automation and precision technologies.
Climate change
Recognise the carbon credit value of wood and paper products in line with UNFCCC carbon
storage agreements
Develop a clear, coherent policy framework for sustainable long term economic growth, and therefore investment in forestry and wood processing
Improve public procurement policies for sustainably sourced and recycled domestic wood and paper products, to recognise those whole of life environmental benefits.
Research and development
Align government's research and development policy for wood processing with Callaghan Innovation's focus on increasing high-value manufacturing productivity
Provide high funding ratios in forest and wood processing sector research and development in expectation of expanding the public good benefits provided by the sector
Support research and development assessment of renewable biomaterials and bio-energy to improve New Zealand's export earnings, economic resilience, energy security and environmental credentials
Provide entry financial assistance for the design phase of building high value timber commercial buildings.
Environmental
Build on the broad support already achieved to implement a National Environmental Standard for plantation forestry for those issues that are not addressed by current RMA reforms.
Updating Woodco's strategy
Woodco is reviewing its strategy but this is unlikely to be completed before 2018.
However, when the NZFFA and the Forest Owners Association met Louise Upston, the Associate Minister for Primary Industries, in June this year she was told that current priorities for the assistance wanted from government were −
Help in extending the deadline to have the wood export fumigant methyl bromide replaced with alternatives
Help with general publicity about the net benefits of plantation forestry by maintaining and enhancing the licence to operate
Recognition of the above by getting the Statistics Department to set up satellite account of national forest assets including those that provide ecosystem services
Help with forest-related trades training.
Political party responses
Representatives from The Opportunities Party, the Green Party and the Maori Party provided their policies. The Labour Party and NZ First also responded by the deadline with probable policies which were those that were yet to be authorised by their respective caucuses.The National Party chose not to provide any information.
A partial response, or lack of a response, is understandable because they may not wish to reveal their hands prematurely for fear of their competitors stealing new ideas. However, it is reasonable to assume that forest policy positions announced before the 2014 elections have not changed, and that party caucuses would subsequently agree to the views, provided indicatively by their current party representatives. Bouquets go to Geoff Simmons of the The Opportunities Party, and Stuart Nash of the Labour Party, who sought the views of the NZFFA on their draft forestry related policies.
The ACT Party
The ACT Party has no intention of giving forestry any special encouragement. It wants to scrap the Emissions Trading Scheme.
The Opportunities Party
The Opportunities Party, known as TOP, advocates radical tax reform that would have a major effect on forestry. Currently farming takes place in the pursuit of untaxed capital gain which pushes up land prices and depresses the return on investment on land − for sheep and beef it is around two per cent.This makes large tracts of New Zealand's land too expensive for forestry which requires more realistic land prices to get a commercial return on investment from growing trees.
This pursuit of capital gain has been a major contributor to the nett loss of stocked forest area in recent years.TOP aims to put all investments on a
level playing field from a tax perspective.The equity in land and buildings, but not trees, would be taxed at a minimum rate of return.This would be introduced slowly to hold land prices stable while incomes grow, eventually restoring the affordability and from a forestry perspective, economic viability, of land prices.
The intention is to put forestry on a level with other farm types. In addition, by removing housing as the primary investment for New Zealanders, people would have to find other ways to make money, which would mean more capital for investing in businesses, including wood processing.
TOP is opposed to the grand-parenting of nitrogen leaching rights which has already been adopted in many parts of the country because this hands the rights to pollute to the largest existing polluters. It rewards them and penalises forest owners for having invested in a relatively environmentally benign activity. The intention is to incentivise forestry by charging land owners leaching over a certain level, and give that revenue to land owners in the catchment that are leaching below that level.
TOP also wants to see the 1.1 million hectares of erosion-prone marginal farm land afforested, and would fund this by placing a charge on commercial users of fresh water and an appropriate increase in the carbon price. Biodiversity offsets would be used to allow developers to invest in environmental improvements elsewhere, which would provide a source of revenue for habitat restoration and protection. TOP would close our carbon market to foreign credits, cap the issuing of new credits at our 2030 target, allowing the carbon price to rise, incentivising more afforestation.
The Maori Party
The Maori Party, in general, supports Woodco's strategic plan and in particular backed −
The Vivid Economics report, commissioned by GLOBE-NZ to develop scenarios to help illuminate long-term low-emission pathways which recommends the encouragement of large-scale afforestation
Tax reform to allow owners to aggregate their woodlots without penalty for scale economies
Accelerated capital depreciation rates
The recapitalisation of processing plant and the adoption of automation and precision technologies
More investment in forestry research and development.
The Maori Party emphasised that it did not support the use of genetically modified root-stock.
The Green Party
The Green Party says that its aim is to promote a viable, stable and sustainable commercial forest industry of both native and exotic timber species. It recognises the high value of the eco-services provided by forestry and therefore aims to protect and expand the national forest estate. It also has an international perspective, and says that it wants to contribute to the sustainable management of the world's forests by ensuring that all wood products used or sold in New Zealand are sourced from legal, sustainably-certified, forests. It is unclear how the Green Party would get round the high cost per hectare problem that small-scale forest owners will have to face if they had to be certified as sustainable.
While not directly advocating for a stand-alone government forestry agency, the party wants to retain and expand government ownership of state forests, even to the extent of buying back some forests that were previously owned by the government. It wants more government funding to be allocated to the QE II Trust and Nga Whenua Rahui, and to help private owners and relevant government agencies control pests better.
Forestry research and development is supported, particularly for bioenergy projects, the use of more wood in buildings, and increasing genetic improvement and diversity.The Green Party is opposed to any genetic engineering. It says it wants to promote farm forestry, particularly on erosion-prone land, and wants to encourage collaborative marketing. It supports new investment in large-scale manufacturing and a reduction of log exports.
NZ First
NZ First in general supports Woodco's Sector Strategic Action Plan and in particular 'advocates the restoration of the New Zealand Forest Service, in order to administer all native and exotic forests on Crown lands, including those within the present Conservation Estate currently administered by the Department of Conservation, and re-establish the Crown's ability to create state forests on Crown land and on private land with the co-operation of landowners'. NZ First also supports an initiative which provides for the preferential use of wood in structures and would favour it being applied to all aspects of government procurement.
The Labour party
Stuart Nash, the Labour party forestry spokesman, provided a discussion paper for feedback. In this he says '...governments should only intervene through the imposition of legislation and or regulation when there is clear market failure, .... which is the case in the forest sector ... and intervention is needed to change the dynamics of the industry to benefit the economy, the environment and our future.' He also says 'a forest department should be separated out from MPI, and among other things be responsible for the development and implementation of a national i.e. conservation as well as commercial Forest Strategy'.

Most NZFFA members would agree with these sentiments. However, there is likely to be mixed support for his three other key proposals which are −
Include forestry cutting rights for stands of forest over 500 hectares in the Overseas Investment Act
Implement an export levy of between one and five dollars a cubic metre on all wood exported without value added – in other words on logs
Require all log exporters and traders to be licensed to export.
In this regard, Stuart aligns himself with the NZ First forest policy, because in 2016 Winston Peters also said he advocates greatly reducing log exports by 'adopting a quota, licensing etc' to 'stop the exploitation of our forestry resource' and 'ensure the vast majority of our raw forest products are processed here in New Zealand'.
This sort of intervention could well backfire. Private owners may be disinclined to replant, and invest in afforestation, if they were suddenly constrained by government from not getting as much of a return on investment as they would under the current free market for export logs.
It may also be counter-productive to make it difficult to attract foreign investment in forestry. Among other things this would discourage forest aggregation and scale economies. Most of New Zealand forest assets are already foreign-owned because, in general, there was and still is, insufficient capital in New Zealand to buy them. Some profit may go overseas eventually, but usually more than 100 per cent of the investment expenditure in these forests ends up in New Zealand pockets, via wages, land purchases and taxes. Liquidity is needed if we want more investment in forestry and afforestation, and obstructing overseas buyers would not help.
Stuart Nash says that his proposed export levy on all logs would be channelled into forest research and presumably other 'forestry good' projects. This concept is already in place via the Forest Growers Levy Trust, but only at 27 cents a cubic metre.
The National Party
It was disappointing that the National Party did not respond. From Minister Upston's recent publicity releases, all that appears to be on offer is a continuation of government contributions to contestable forest research via the Sustainable Farming Fund and the Primary Growth Partnership funds, and very modestly encouraged afforestation using other contestable funds such as the Afforestation Grant Scheme.
Although the National Party has indicated that it supports the recommendations of theVivid Economics Report mentioned above that a million or so more hectares of hill country should be planted in trees, it is not treating the matter with any urgency. Even if a National-led government is re-elected in September, no decisions to encourage more afforestation can be expected until after June 2018.This is when the Productivity Commission has to report into 'the opportunities and challenges of a transition to a lower net emissions economy for New Zealand'.
Conclusion
Forestry-related promises by the political parties are still being revealed, and will be available on respective party web-sites. Nevertheless, this article indicates probable party support for issues that concern forest owners. Keep in mind of course that, under MMP, no party will 'die in the ditch' to keep a pre-election forest policy promise.
---