Advertisement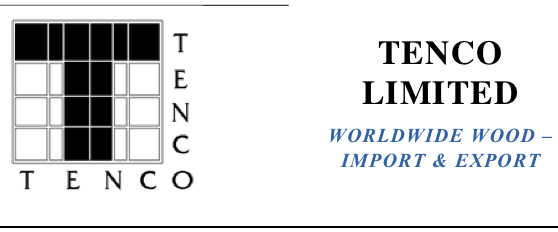 About Tenco
Tenco is one of New Zealand's largest exporters of forest products. We have built to this position since 1991 when the company was set up to export lumber to growing Asian export markets. Experience and reputation count; from small beginnings Tenco has become the largest independent exporter of New Zealand lumber and New Zealand's 4th largest log exporter. Tenco has a regular shipping program of their own log vessels and in combination with these and other ships currently calls at 7 New Zealand ports (5 North Island and 2 South Island).
Tenco buys standing forests. Tenco regularly buys smaller tracts of forest to harvest immediately or immature forests to hold until harvest time. A deal with Tenco is a certain transaction. The owner and Tenco will agree on a value of the tree crop and then Tenco will pay this amount to the owner either in a lump sum amount or on rate per volume unit out-turn from the forest depending on the nature of the tree crop.
Tenco is actively interested in buying harvestable forests or trees from areas including all the North Island (except the Gisborne and East Coast districts) and Nelson & Marlborough in the South Island .
If you own a forest in this area (16 years and older) and are ready to enter into this kind of agreement Tenco is interested to develop something with you.
Please contact: Josh.Bannan@tenco.co.nz
Work: +64 7 357 5356 Mobile: +64 21 921 595
www.tenco.co.nz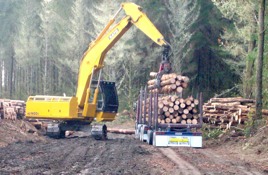 October, 2010
Consultation on a Field Measurement Approach for post-1989 forests
Excerpt from Sustainable Forestry Bulletin Issue 20 - 15 October 2010: MAF has issued a consultation document with proposals for a Field Measurement Approach (FMA) to determining carbon stocks in post-1989 forest land. Feedback is now being sought on the proposals.
Consultation is open for four weeks from Friday 15 October 2010 to Tuesday 16 November 2010.
MAF is proposing that the approach be mandatory for post-1989 forests of 100 hectares or more registered in the ETS or the Permanent Forest Sink Initiative. The current approach of look-up tables based on national/regional forest data is proposed to remain for post-1989 forests of less than 100 hectares.
Those using the Field Measurement Approach will need to:
apply to MAF for sample plots location co-ordinates;
establish permanent sample plots in their forest;
take measurements at the sample plots;
submit the measurements to MAF;
use participant-specific look-up tables that they receive from MAF
to calculate forest carbon stocks.
Consultation also covers:
introduction of new look-up tables for post-1989 indigenous forest harvest residues and for deforestation of indigenous forest planted after clearing pre-1990 exotic forest;
other minor and technical amendments to the regulations.
Submissions close on 16 November 2010.
The consultation document is available at www.maf.govt.nz/consultation, or by calling 0800 CLIMATE (254 628).
New look-up table for post-1989 indigenous forest
New look-up table values for post-1989 indigenous forest came into force from 1st October 2010. The new carbon stock values can be used for ETS emissions returns and PFSI claims for AAUs submitted from that date.
Participants who have previously completed claims using the historic look-up table values cannot claim back-dated adjustments immediately. A mandatory emissions return covering 1 January 2008 to 31 December 2012 must be submitted between 1 January 2013 and 31 March 2013. This mandatory return will apply the latest look-up table values (or participant-specific look-up table values) to the carbon stock changes for the whole commitment period.
To view the new regulations go to: www.legislation.govt.nz/regulation
Revised publications
Revisions to Afforestation Grant Scheme Guidelines include:
limiting the maximum grant application area to 300 hectares; and
revised timelines for tender rounds.
Regulation for Agriculture in the ETS
The Climate Change (Agriculture) Regulations 2010 and the Climate Change (General Exemptions) Amendment Order 2010 were approved on 23 September 2010 and are now available at http://www.maf.govt.nz/climatechange/agriculture. The regulations set out how participants in the ETS will calculate agricultural emissions, and exempt certain sources of emissions from the scheme.
In mid-2011, MAF plans to run workshops for participants around the country to help them understand their obligations.
Help us keep you informed
The "Sustainable Forestry Bulletin" is about keeping you and others with an interest in forestry informed. Please feel free to forward it on to others who might be interested. To subscribe to the Bulletin, please e-mail sustainableforestrybulletin@maf.govt.nz with 'Subscribe: Sustainable Forestry Bulletin' in the subject line and your contact details in the body of the e-mail.
If you have any questions relating to anything in this Bulletin or other forestry matters, please e-mail your enquiries to: climatechange@maf.govt.nz or ring 0800 CLIMATE (254 628).