Advertisement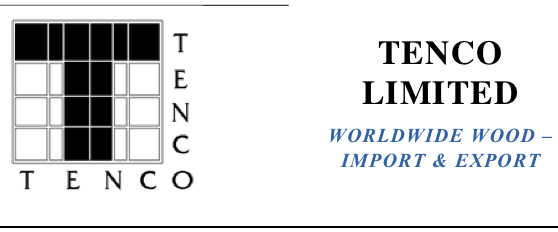 About Tenco
Tenco is one of New Zealand's largest exporters of forest products. We have built to this position since 1991 when the company was set up to export lumber to growing Asian export markets. Experience and reputation count; from small beginnings Tenco has become the largest independent exporter of New Zealand lumber and New Zealand's 4th largest log exporter. Tenco has a regular shipping program of their own log vessels and in combination with these and other ships currently calls at 7 New Zealand ports (5 North Island and 2 South Island).
Tenco buys standing forests. Tenco regularly buys smaller tracts of forest to harvest immediately or immature forests to hold until harvest time. A deal with Tenco is a certain transaction. The owner and Tenco will agree on a value of the tree crop and then Tenco will pay this amount to the owner either in a lump sum amount or on rate per volume unit out-turn from the forest depending on the nature of the tree crop.
Tenco is actively interested in buying harvestable forests or trees from areas including all the North Island (except the Gisborne and East Coast districts) and Nelson & Marlborough in the South Island .
If you own a forest in this area (16 years and older) and are ready to enter into this kind of agreement Tenco is interested to develop something with you.
Please contact: Josh.Bannan@tenco.co.nz
Work: +64 7 357 5356 Mobile: +64 21 921 595
www.tenco.co.nz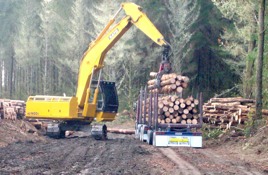 April, 2021
Plantation forestry ranks best for land use
The just released Ministry for the Environment's latest environmental report scores exotic forestry highly for its low impact on soils.
The MfE report identified exotic forests as the land use by far the least affected by low macroporosity, which is an indication of poor drainage.
MfE analysis found only 11% of exotic forests were below the macroporosity target range, whereas 75% of lifestyle blocks had the problem.
Likewise, MfE found only 12% of exotic forest soils had higher than a target range of phosphate. This element can have downstream environmental impacts, such as lowering water oxygen levels or promoting toxic algal growth.
This forest percentage compares favourably with dairy and cropping properties, where 61% of sites were above the target range.
Fertiliser is applied to exotic forests very rarely, and the phosphate levels here are most likely to be a temporary result of recent planting trees on farmland.
Forest Owners Association President Phil Taylor says the report is a clear indication that trees, whether exotic or indigenous, are good for soil and water health.
"All forests prevent erosion, filter water and reduce flood damage. With commercial pines there is a huge advantage in rapid carbon sequestration to combat climate change as well.
Phil Taylor also identifies another part of the report which assesses the higher Land Use Capability classes, 1-4 as 'most productive for pasture and forestry'.
"I hope our primary sector ministers take that point on board. They need to realise that forestry is a valid productive use choice for landowners."
"The ministers' suggestions during the election campaign that this productivity only applies to farming are quite wrong and so they ought to drop their ideas of preventing productive and profitable forestry on these land classes."
Phil Taylor
'ph 027 487 6890