Advertisement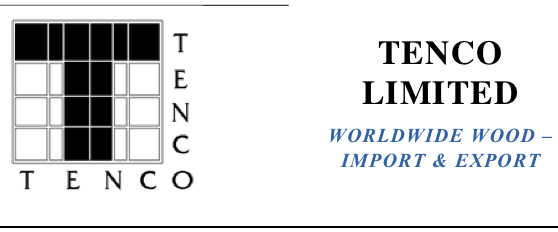 About Tenco
Tenco is one of New Zealand's largest exporters of forest products. We have built to this position since 1991 when the company was set up to export lumber to growing Asian export markets. Experience and reputation count; from small beginnings Tenco has become the largest independent exporter of New Zealand lumber and New Zealand's 4th largest log exporter. Tenco has a regular shipping program of their own log vessels and in combination with these and other ships currently calls at 7 New Zealand ports (5 North Island and 2 South Island).
Tenco buys standing forests. Tenco regularly buys smaller tracts of forest to harvest immediately or immature forests to hold until harvest time. A deal with Tenco is a certain transaction. The owner and Tenco will agree on a value of the tree crop and then Tenco will pay this amount to the owner either in a lump sum amount or on rate per volume unit out-turn from the forest depending on the nature of the tree crop.
Tenco is actively interested in buying harvestable forests or trees from areas including all the North Island (except the Gisborne and East Coast districts) and Nelson & Marlborough in the South Island .
If you own a forest in this area (16 years and older) and are ready to enter into this kind of agreement Tenco is interested to develop something with you.
Please contact: Josh.Bannan@tenco.co.nz
Work: +64 7 357 5356 Mobile: +64 21 921 595
www.tenco.co.nz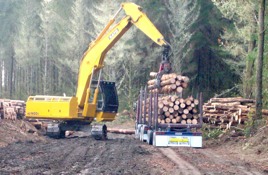 Media Statement 8 August 2017. Hon Dr Nick Smith, Minister for the Environment & Hon Louise Upston, Associate Minister for Primary Industries.
New national standard for plantation forestry
A new nationwide set of environmental rules for managing New Zealand's 1.7 million hectares of plantation forestry will better protect the environment and deliver significant savings in compliance costs, Minister for the Environment Dr Nick Smith and Associate Minister for Primary Industries Louise Upston say.
"Forestry is New Zealand's third largest primary industry but its efficiency is hampered by the confusing mix of planning rules across New Zealand's 86 councils. The strength of this national approach is that it will better protect the environment while also improving the productivity of the forestry sector by applying consistent environmental standards to reduce operational costs," Dr Smith says.
"A major change with these new regulations is the development of three new tools for managing the environmental impacts from forestry, covering the issues of erosion, wilding pines and fish spawning.
"The benefit of these tools is that the restrictions on forestry activities are related to the environmental risk rather than which council area a forestry operation is in. This change is particularly important as 80 per cent of forest owners manage forests in multiple council areas.
"This new national forestry standard is part of the Government's broader Resource Management Act reforms, facilitated by amendments passed in May this year. It follows other national regulations covering telecommunications, electricity transmission, waste tyre management, water metering and drinking water, contaminated soils and aquaculture."
Ms Upston says the forestry industry will benefit from having a set of consistent regulations to operate under.
"Planning rules at local government level are subject to regular reviews and there could be as many as three sets of regional or district plan rules. Some large forests also cross local government boundaries, resulting in different rules for the same forest."
"Removing this uncertainty will encourage greater investment in a significant contributor to our economy, especially at regional level. Forestry employs more than 26,000 people and exports total more than $5 billion a year," Ms Upston says.
"The National Environmental Standard for Plantation Forestry covers eight core plantation forestry activities: afforestation, pruning and thinning to waste, earthworks, river crossings, forestry quarrying, harvesting, mechanical land preparation and replanting. Councils may apply stricter rules in special circumstances where local conditions require a more restrictive approach."
The standard, which comes into force on 1 May, 2018, was developed jointly by the Ministry for Primary Industries and the Ministry for the Environment. Support and guidance will be provided to councils, foresters and key stakeholders to ensure an effective rollout.
Media contacts:
Sharon Lundy (Dr Smith) 021 522 032
Lucy Bennett (Ms Upston) 021 811 564
Attachment: NES for Plantation Forestry Overview of the Regulations